DIY Halloween Vintage Frames Wreath
I am so excited to share this fun festive wreath with you all. As I mentioned in my last post my mom and I made our Halloween wreaths yesterday and I shared hers in that post. Here is my DIY Halloween Vintage Frames Wreath.
For so long I have wanted to make something with those cute frames you see in the dollar spot at Michaels. I have thought of  few ideas but most the time they don't have enough of the frames I want or the colors etc. I got lucky through plenty of scouring found just the right amount, colors, and shapes I needed for this wreath idea I had. Everything on the wreath is from Michaels, minus a few of the flowers on the skull mask, and all the cute vintage 7 gypsies paper that are from Canvas Corp. 
Here is my 2014 Halloween wreath.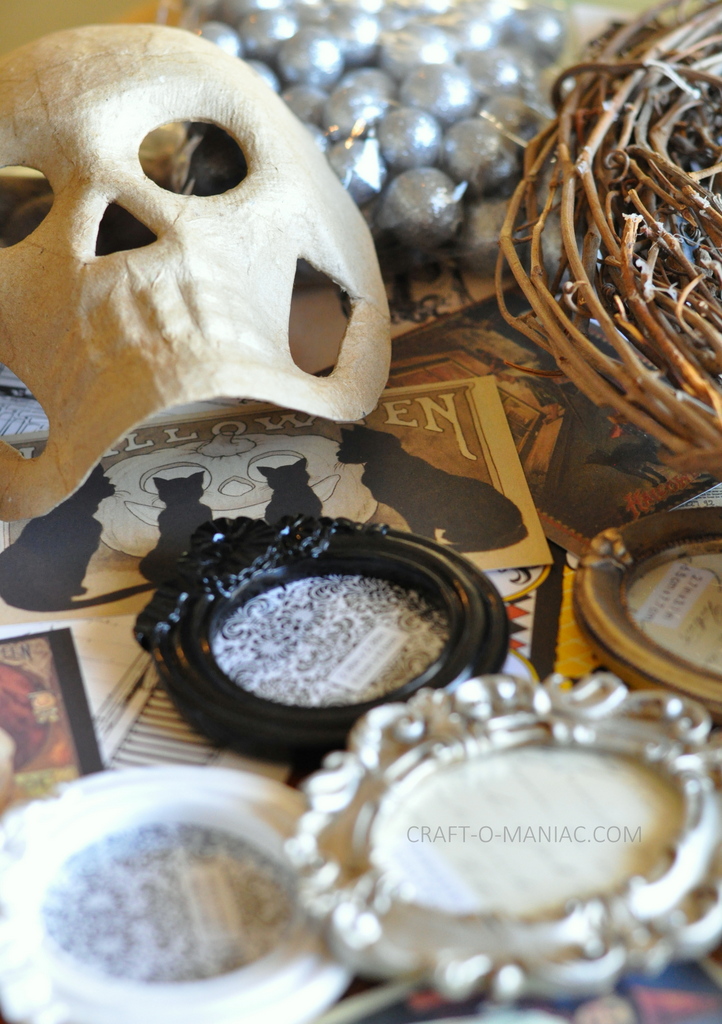 Some of this above to this below!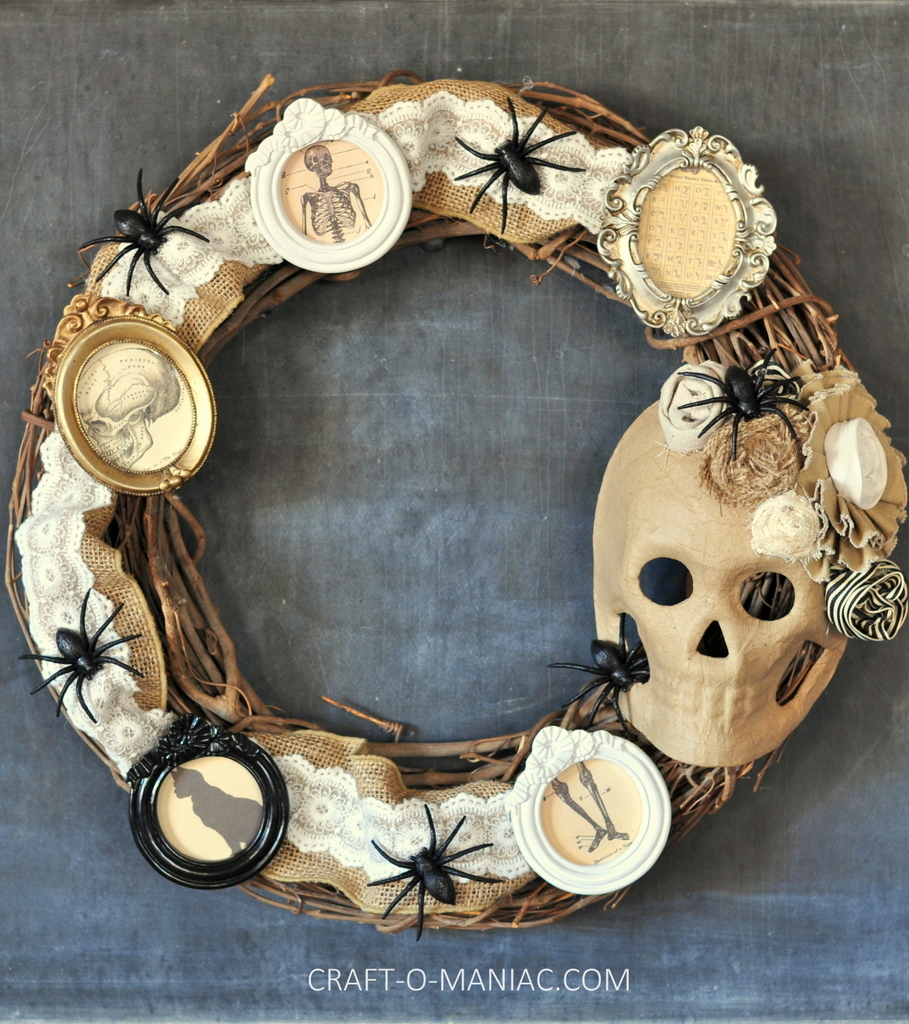 The paper was cut to size and put in the frames with the plastic covering removed. I embellished the mask with rolled flowers and some canvas corp ribbon and canvas corp canvas flower. Everything was hot glued down into place.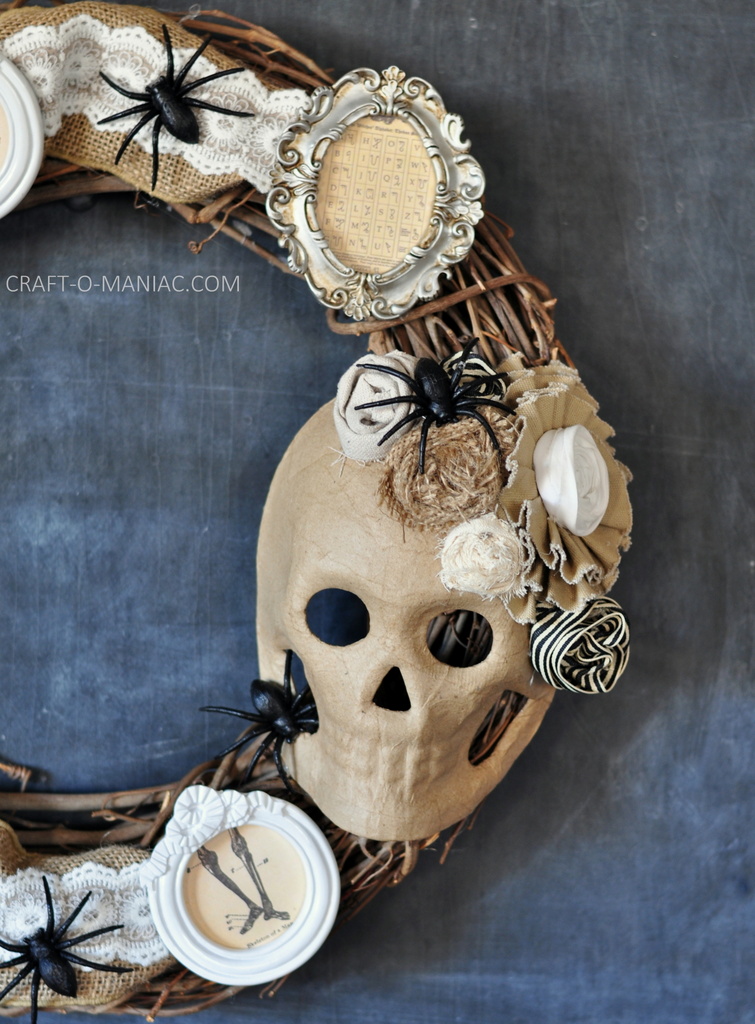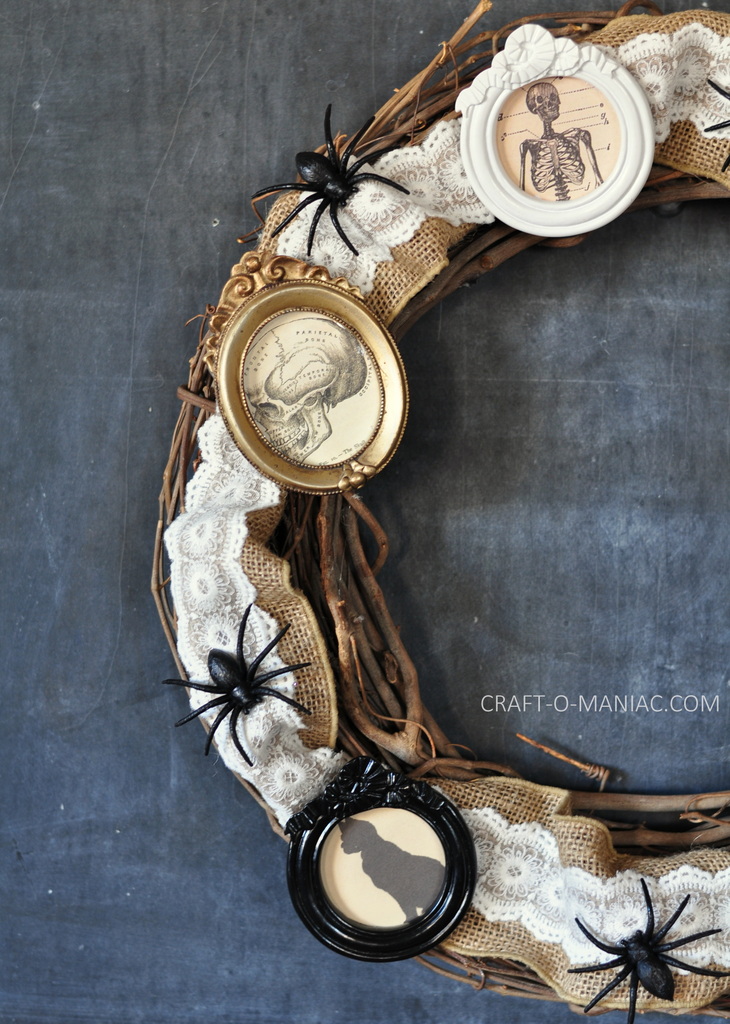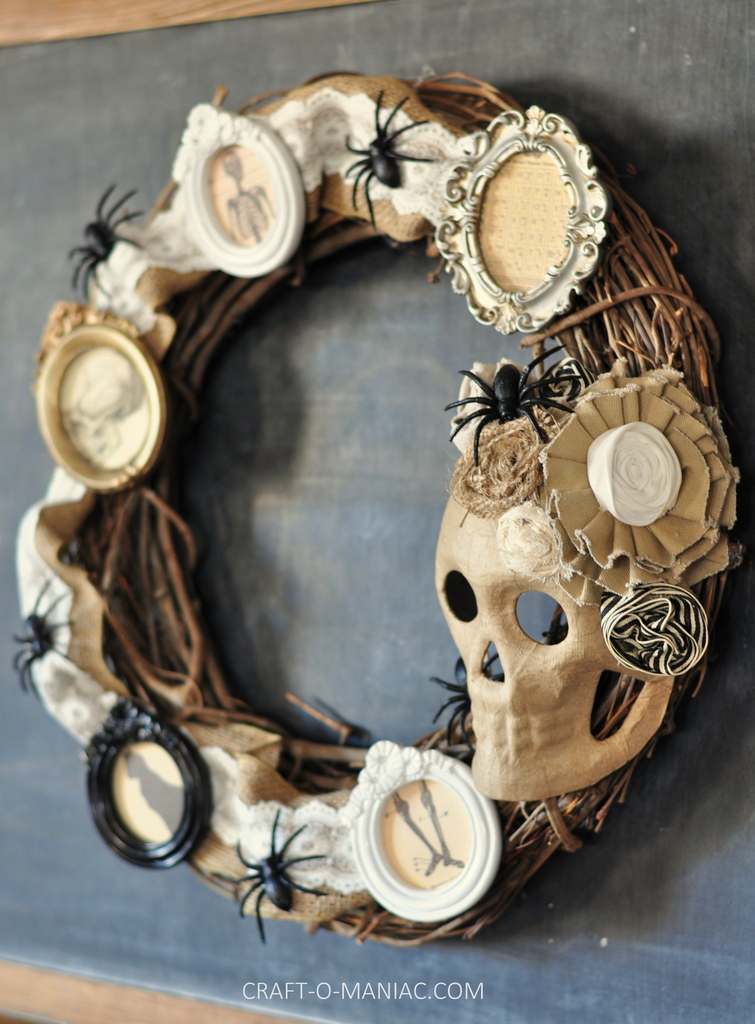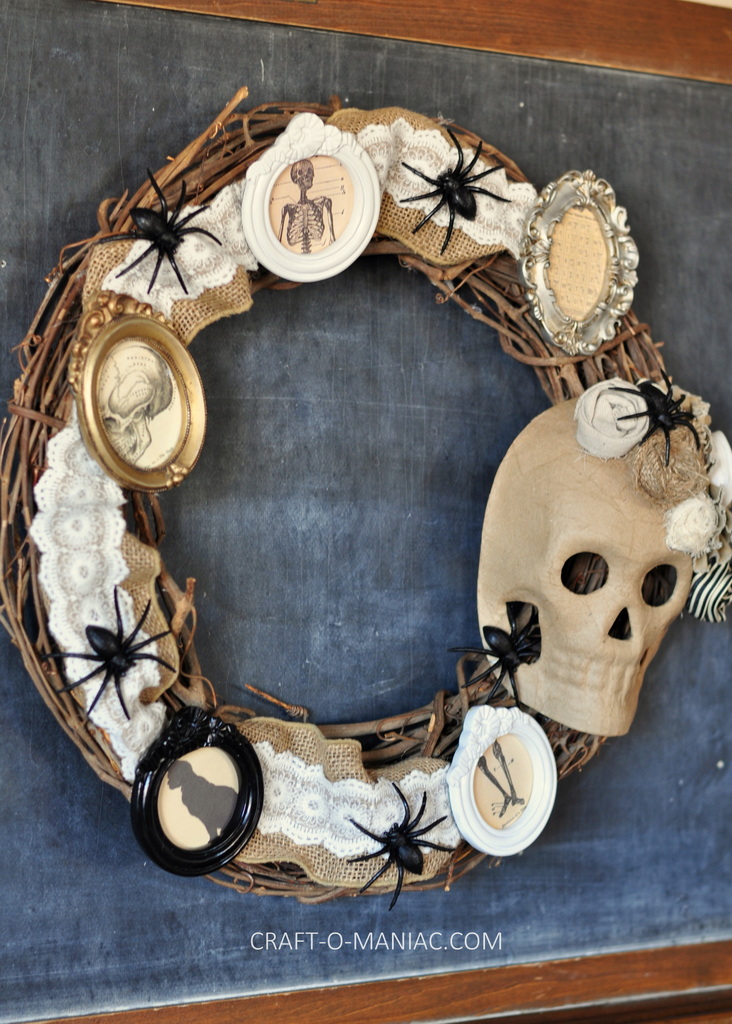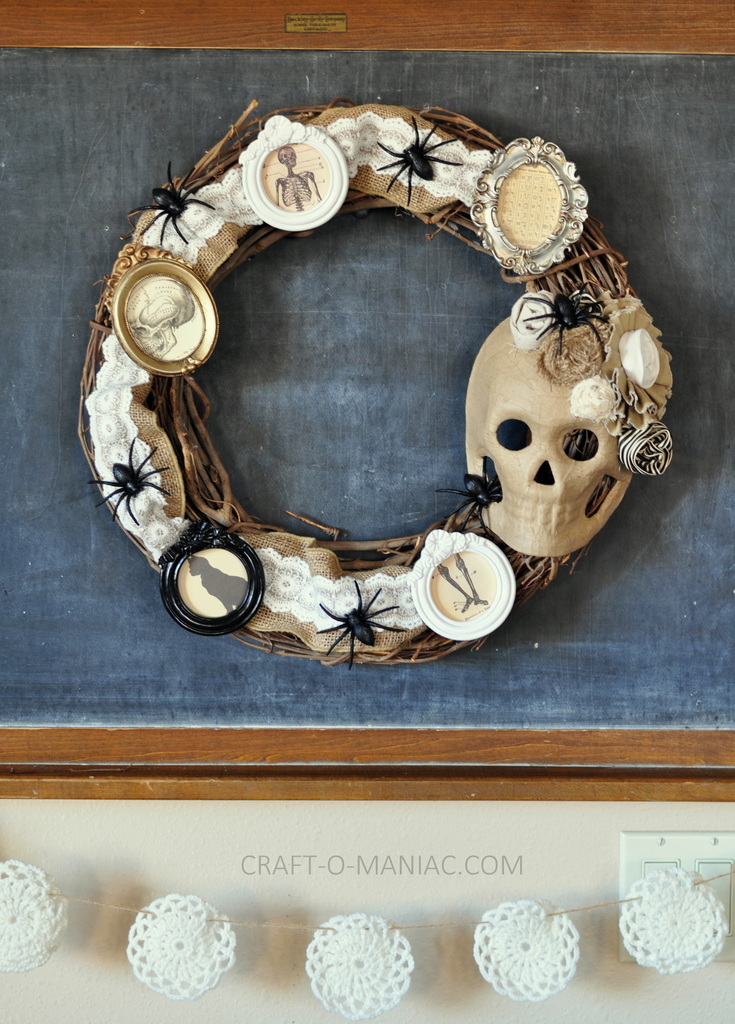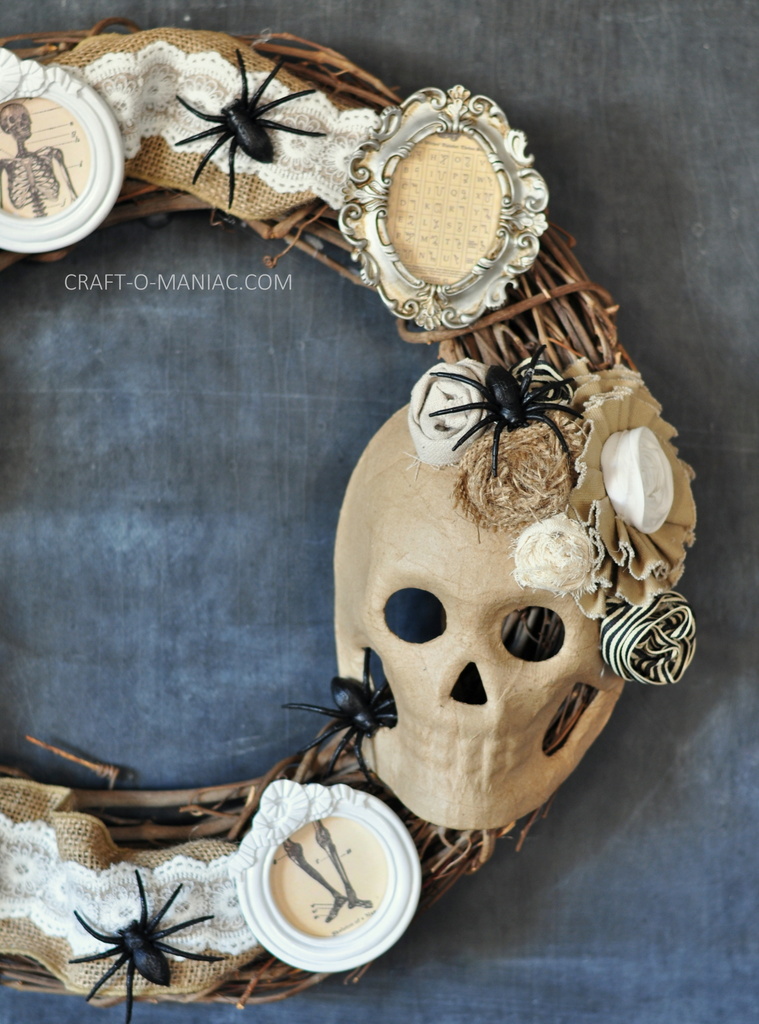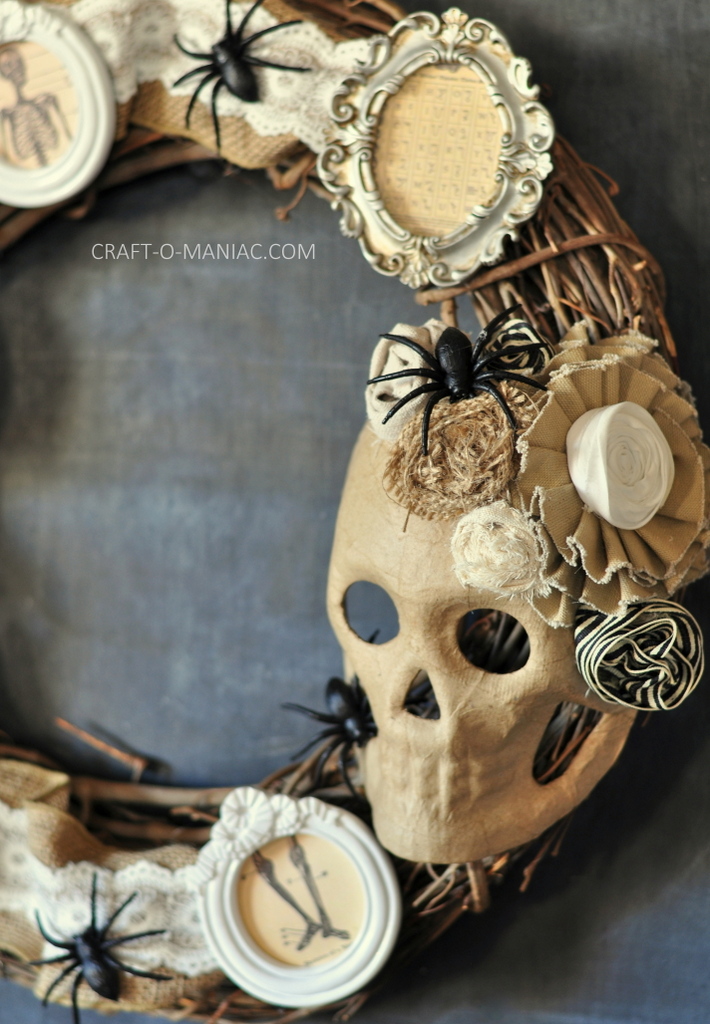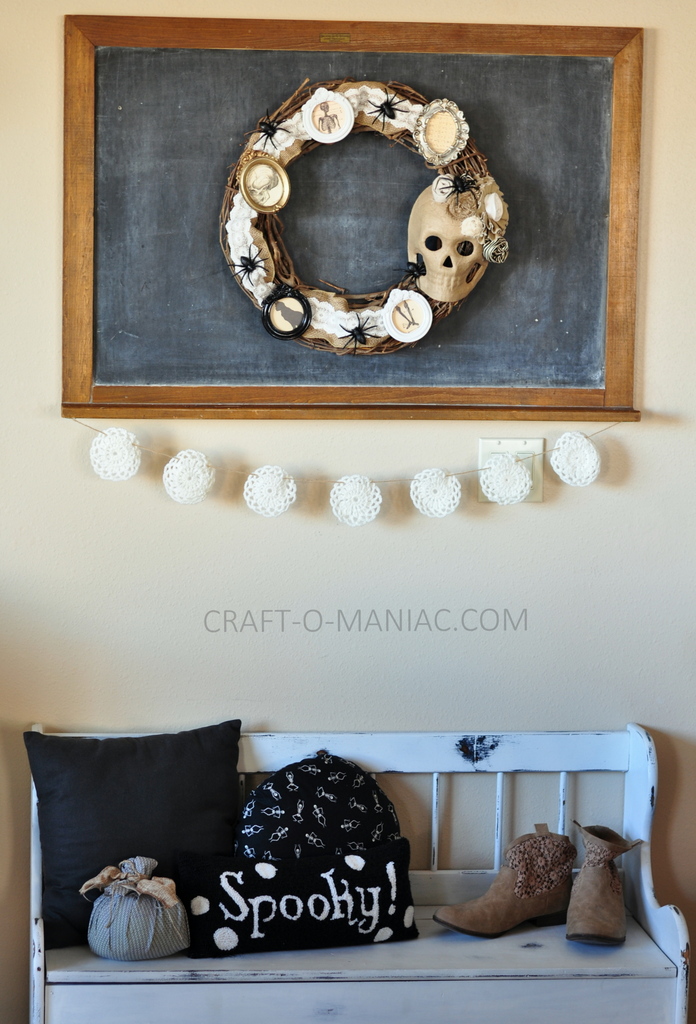 I am so tickled with how it came out, and it was so fun crafting with my mom yesterday. She is the crafting queen and I grew up seeing all kinds of amazing and beautiful things that she made.
To see my moms wreath you can go Here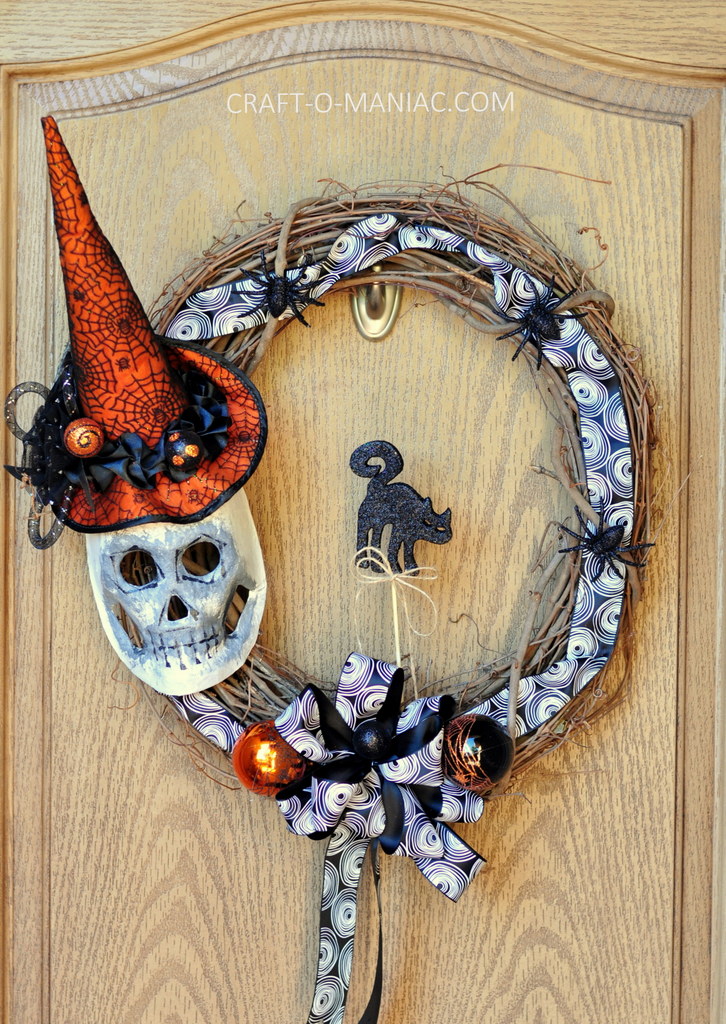 You can also check out my Black and White Witches Tea Hutch Here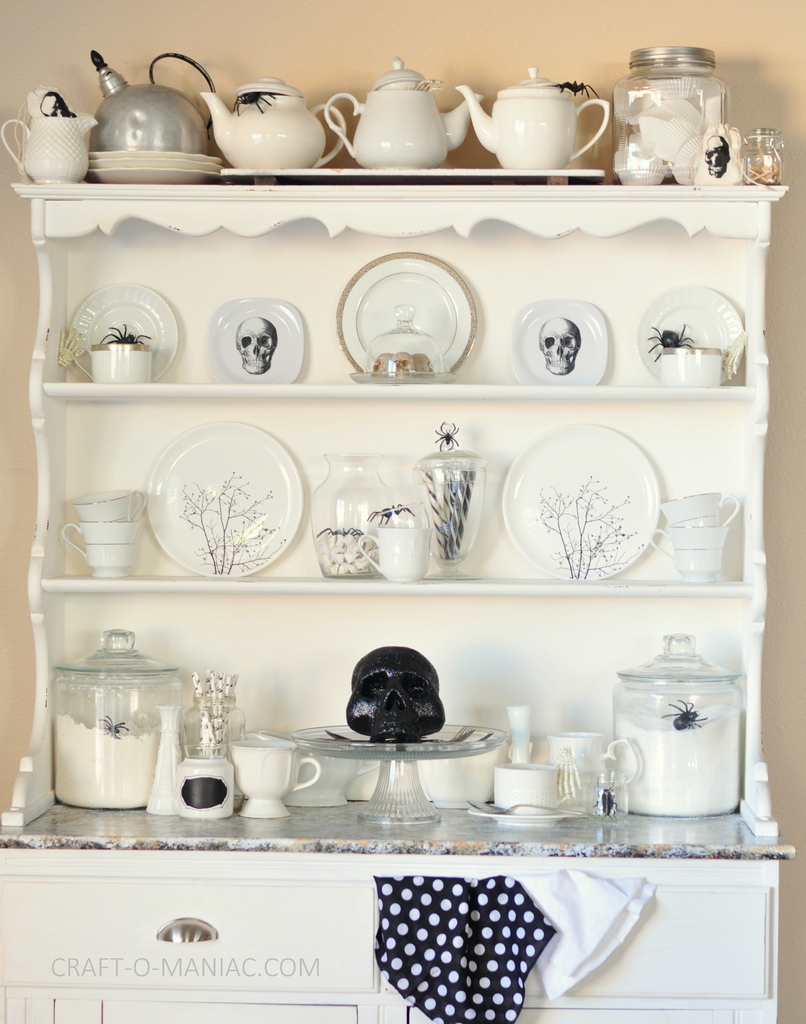 Do I love Halloween? YES!
xo, jen