Michael Jackson|Who's Bad Birthday Party
Hi friends, So this past Friday my daughter turned "9" YAY! and this little miss of mine has a huge love for the king of pop Yep! Mr. Michael Jackson "Who's Bad!". I don't know where the sudden love came from, but she just adores him and even gets emotional with some of his songs or when she thinks about his passing. Its pretty darn sweet, if I do say so myself. Anyway, because of her love I had to throw her a Michael Jackson|Who's Bad Birthday Party. I did it in pink black and white and kept it pretty simple, nothing over the top. We just had family over and Bella was tickled with everything that was done. We all had fun even cranking MJ on the stereo, it was great. So below are some pictures from her party.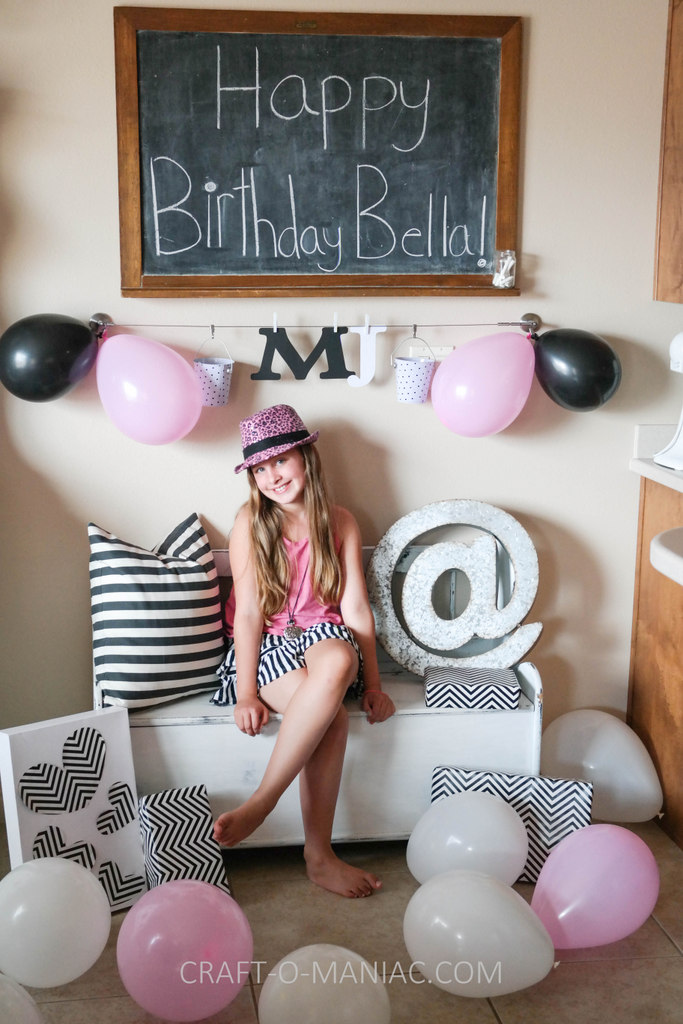 The fedora hat we had from last years Halloween (gangster) costume and so I just added some white satin ribbon to it. The glove I found in our winter glove stash and I covered it in Elmers glue and sprinkled on the glitter and shook off the excess.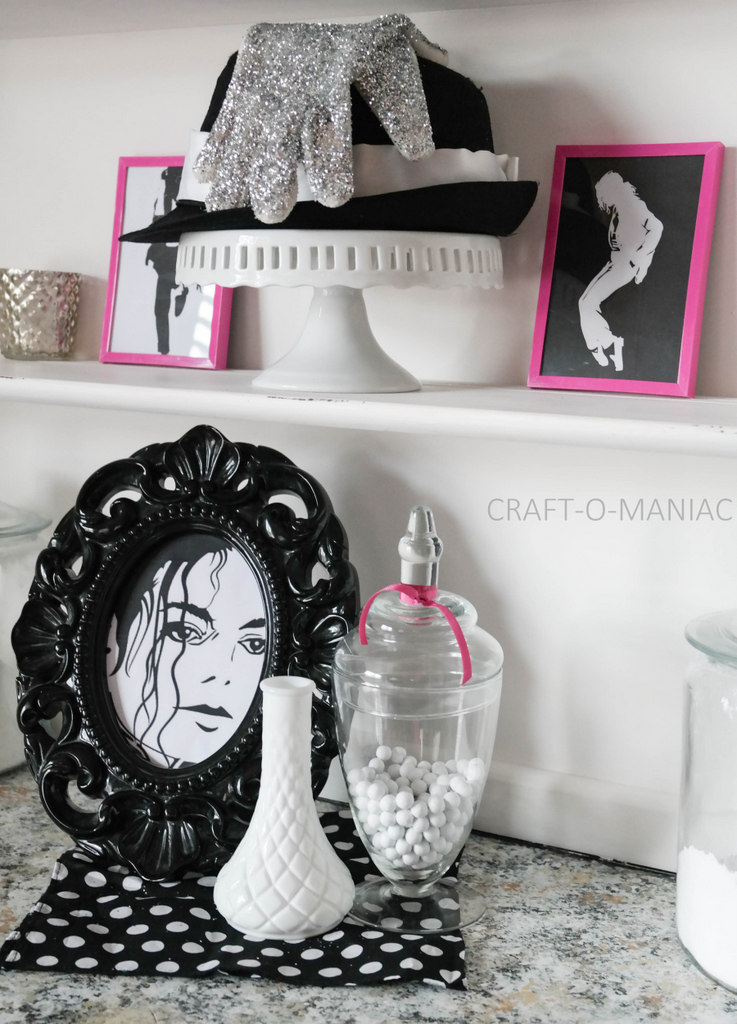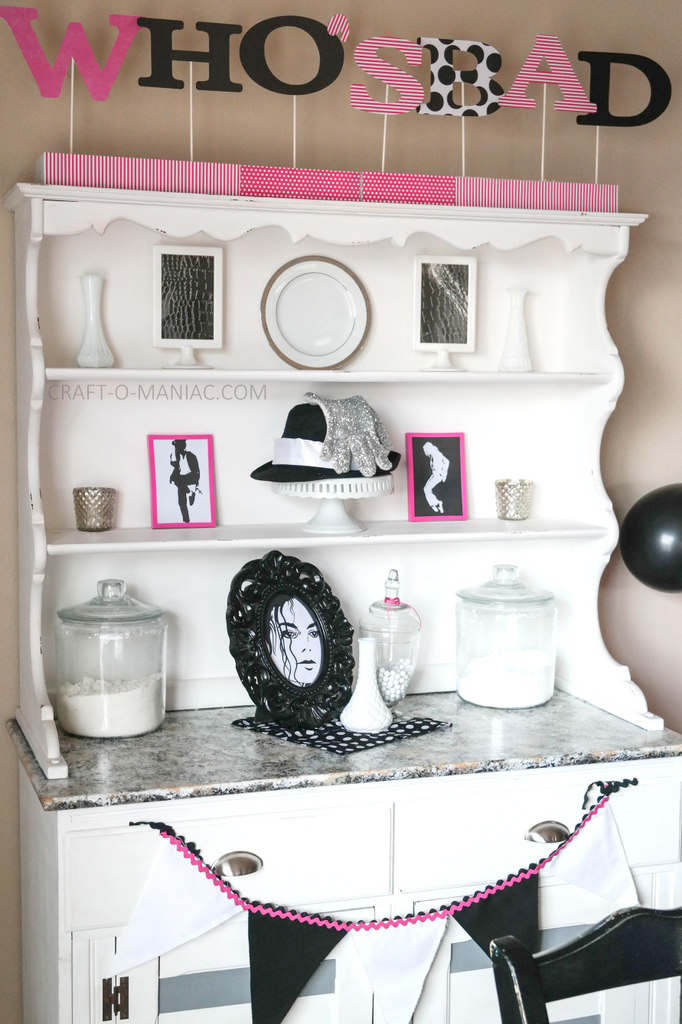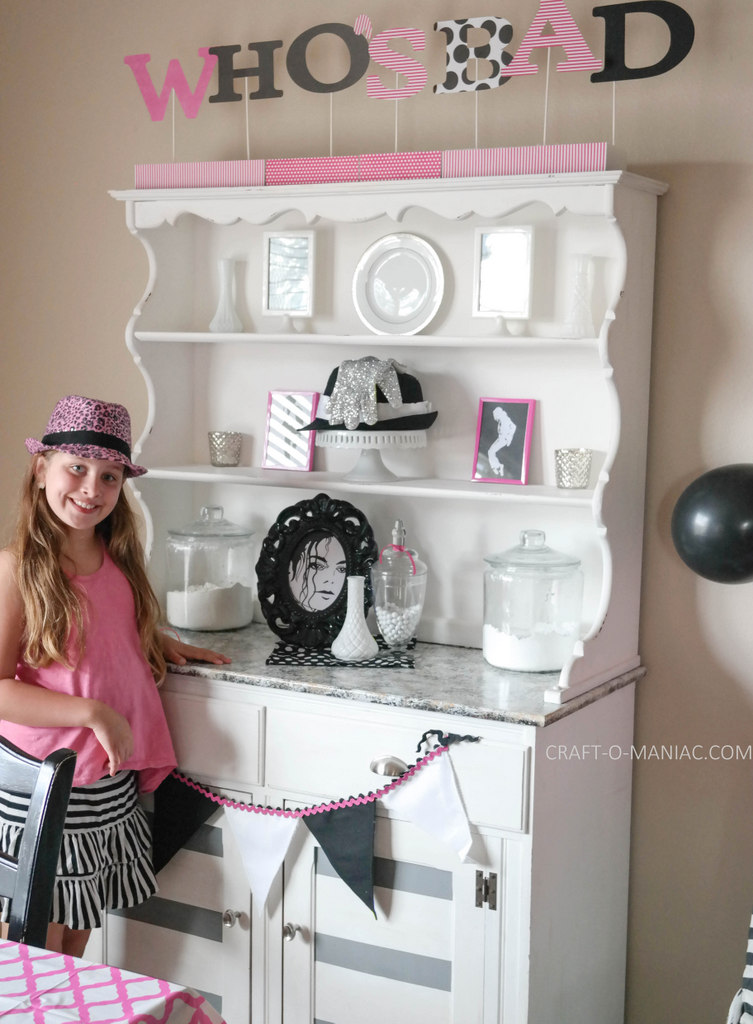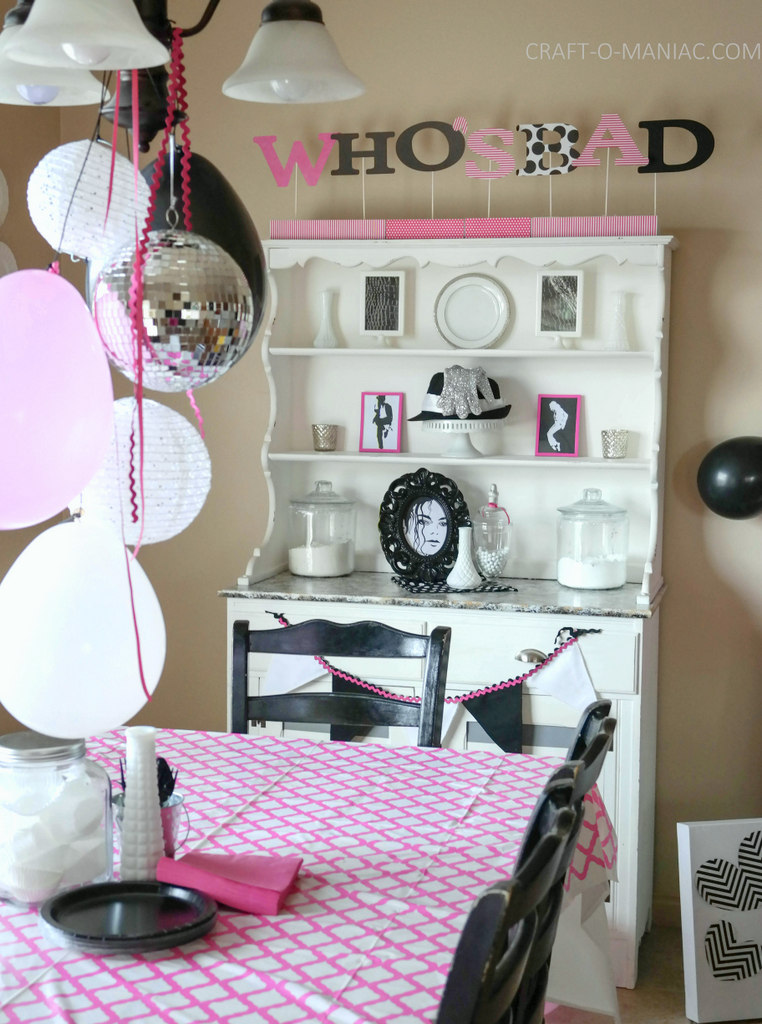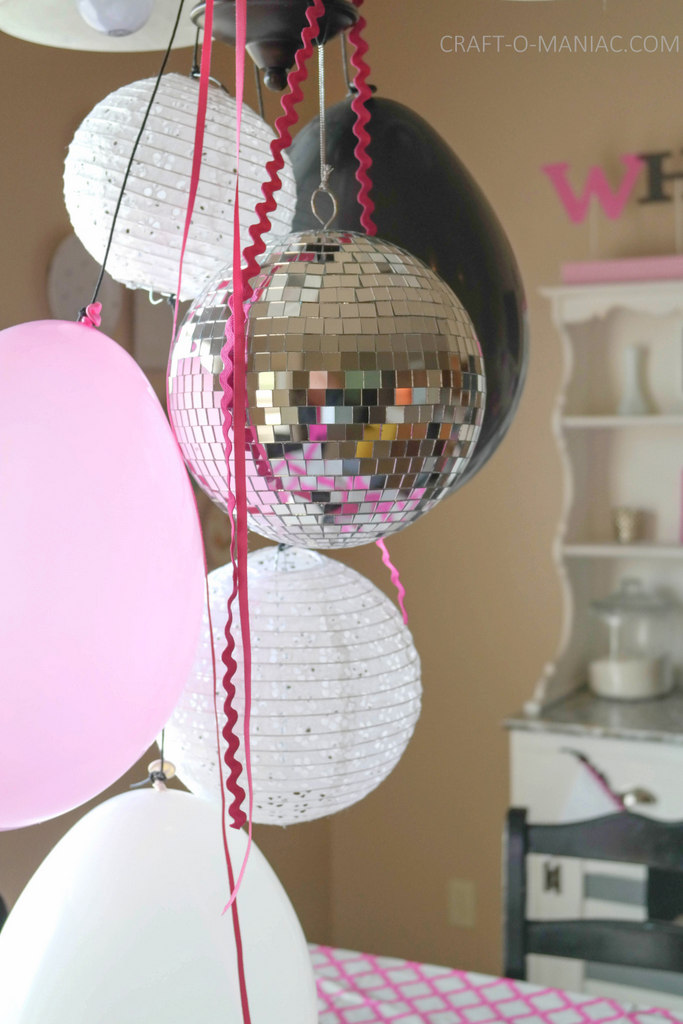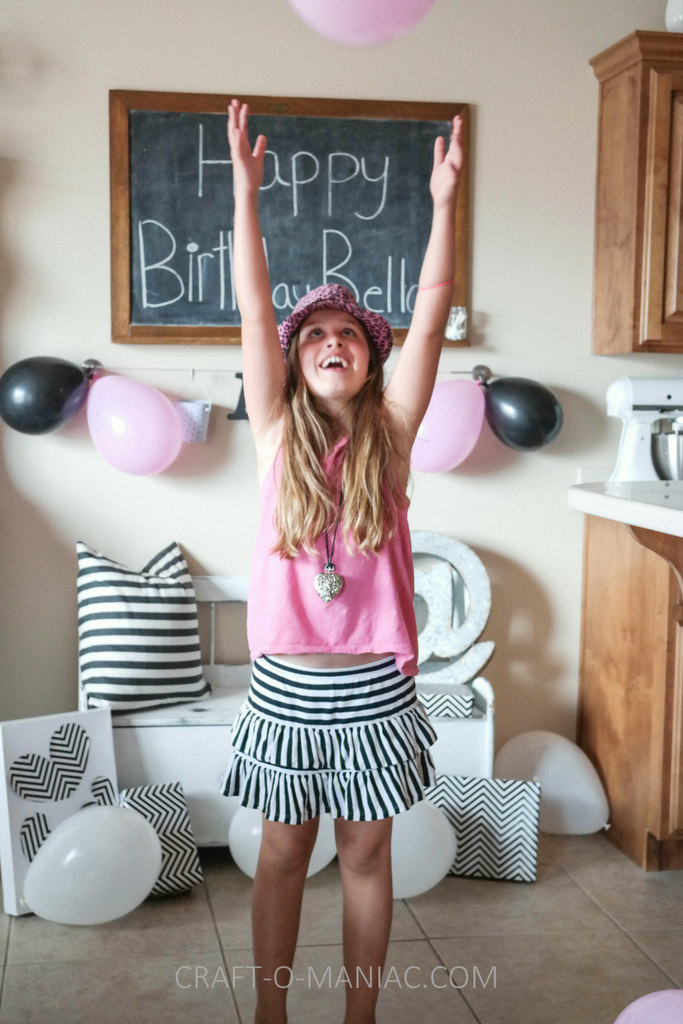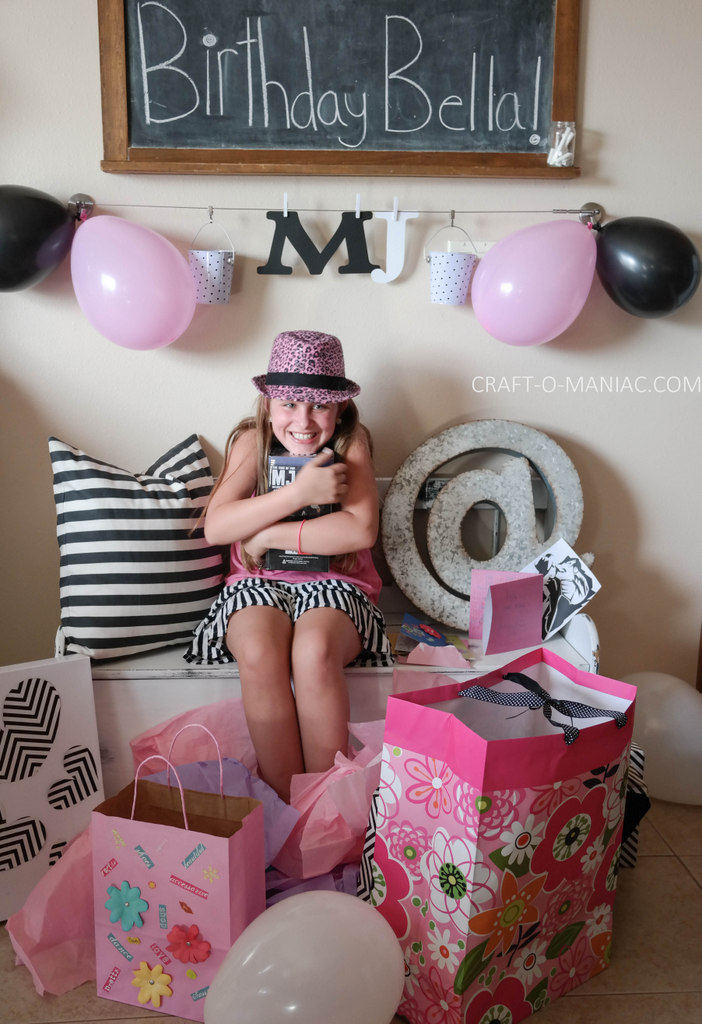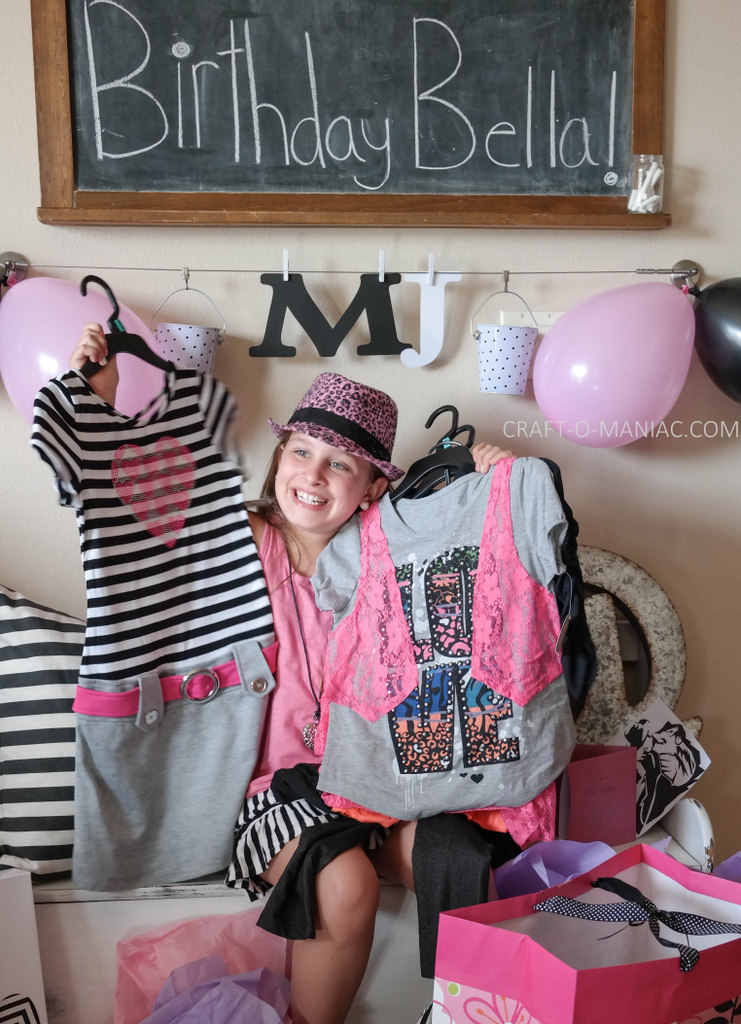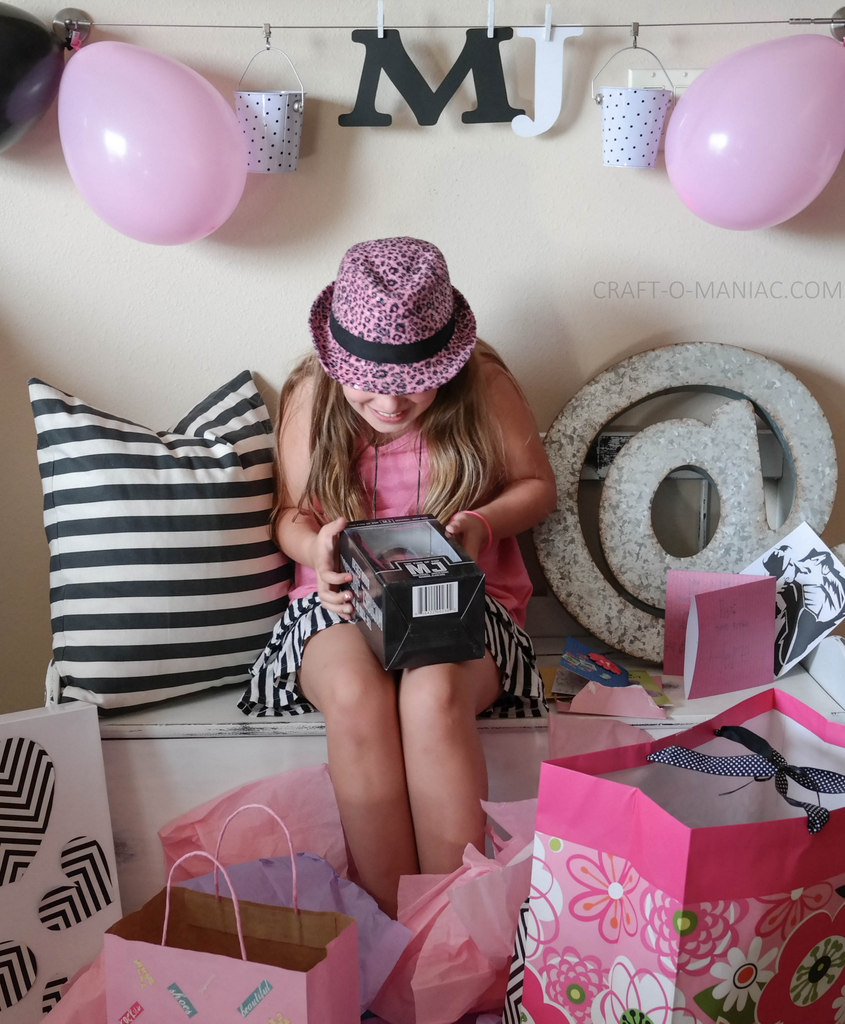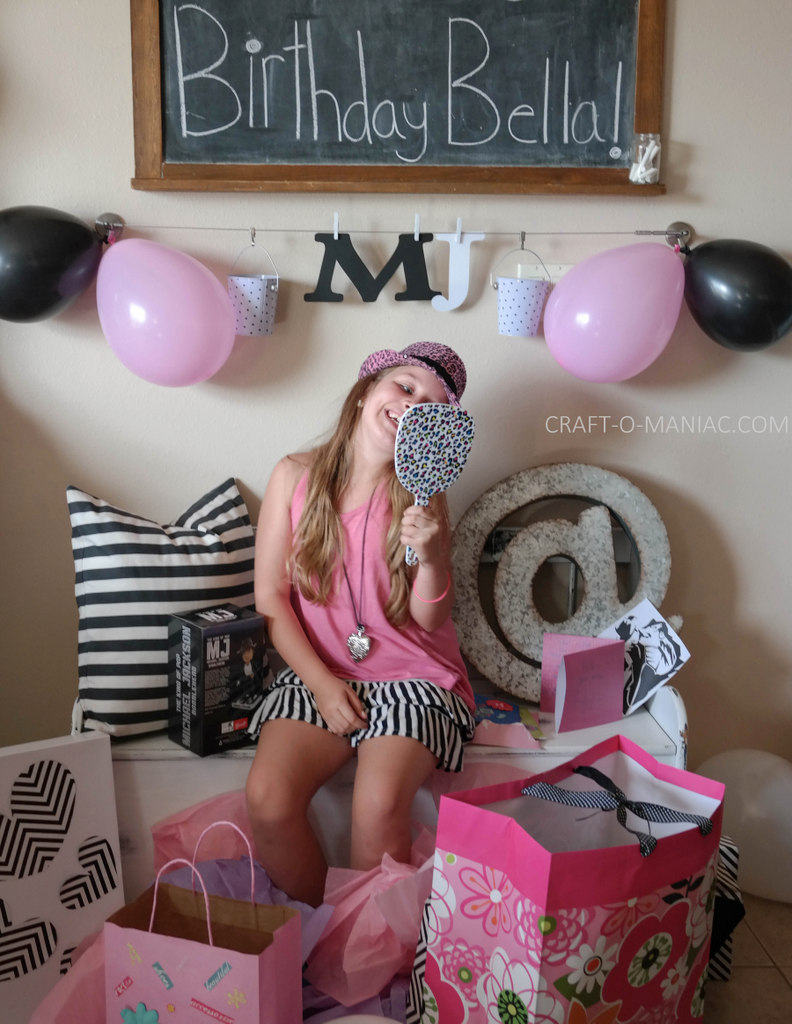 OK' don't make fun of the cake. I am so not a cake decorator (mom cakes) I just did my best attempt at a Michael Jackson Glitter Glove. wink.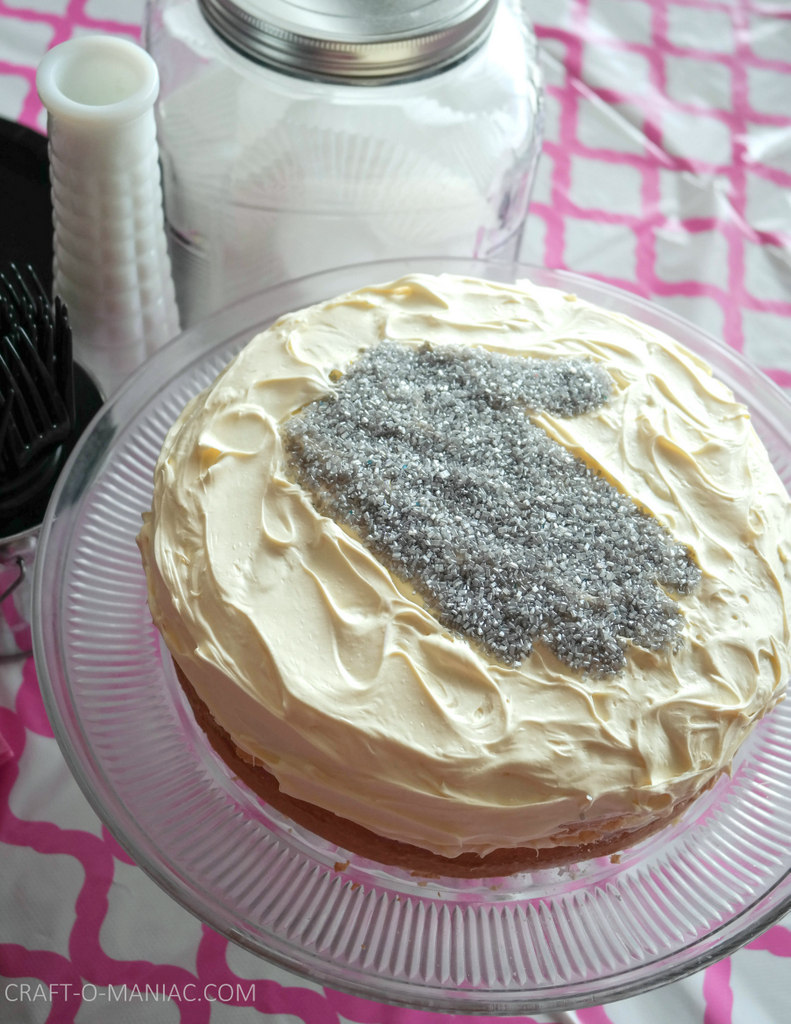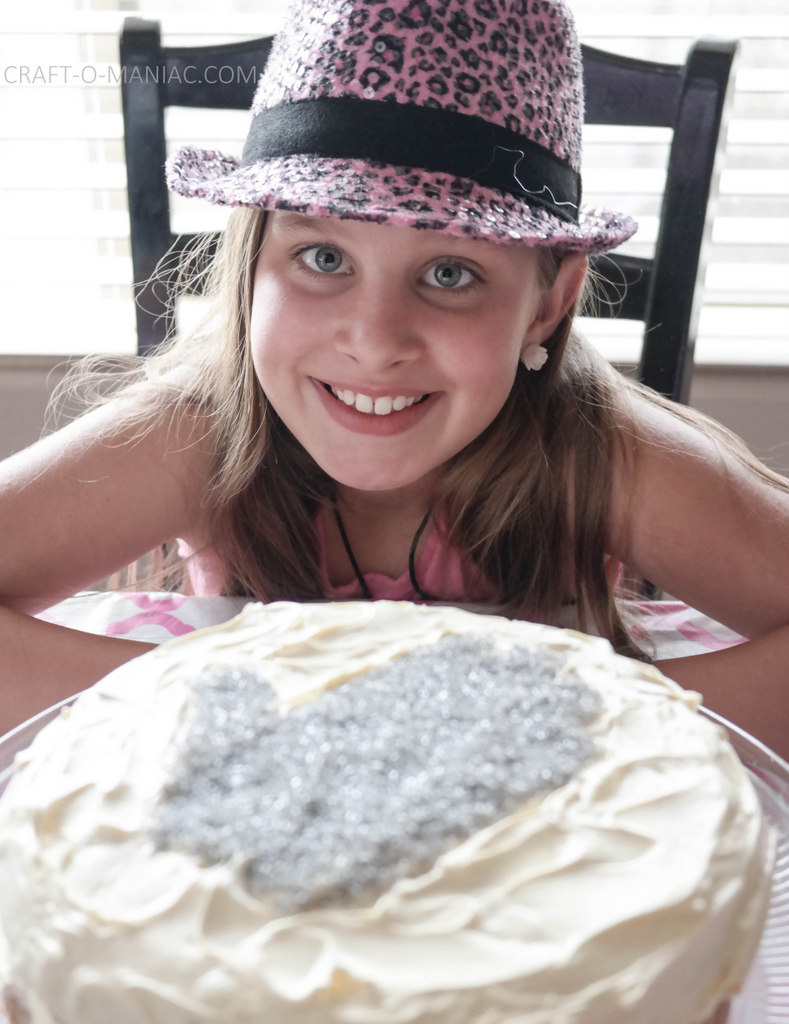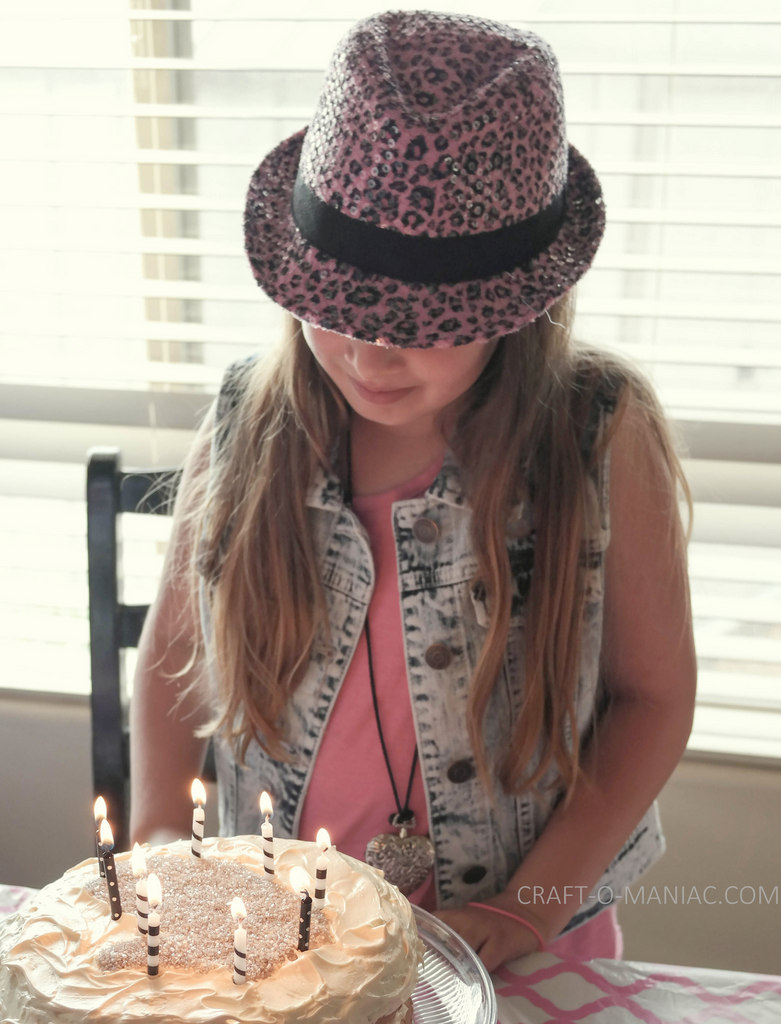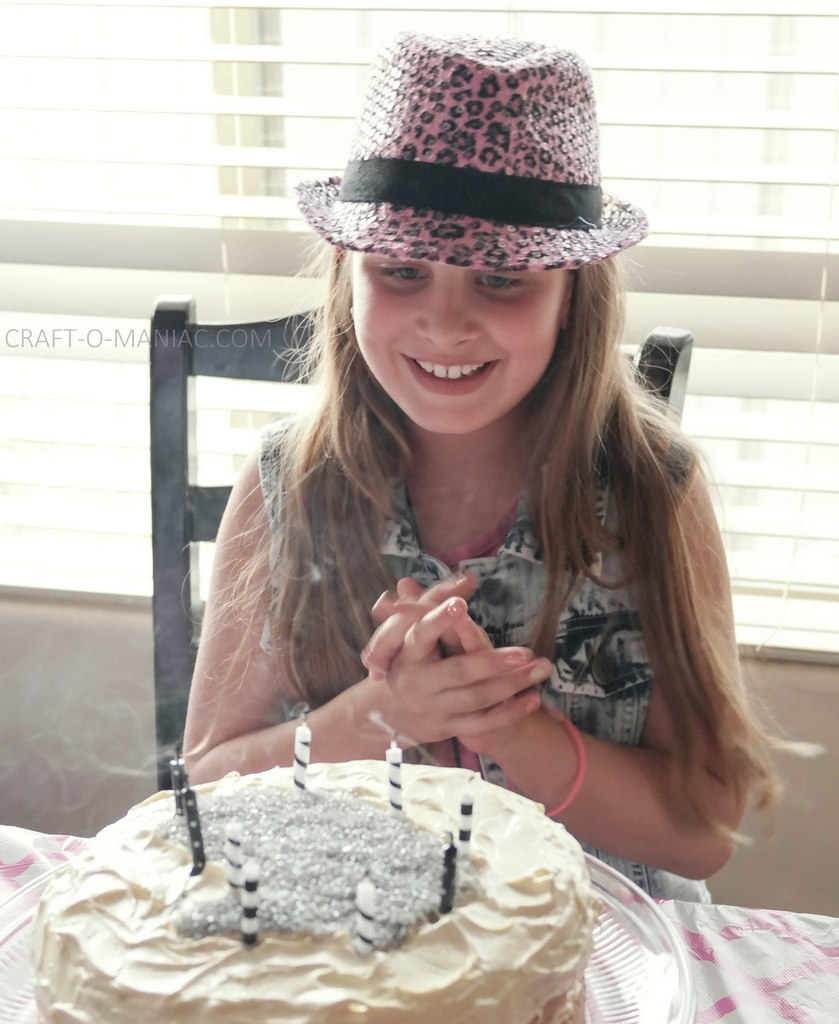 Below are some pictures I took of Bella with my iphone. On her birthday I wanted to surprise her with an MJ decal, so when she was distracted I put it up in her room and then let her in to see her surprise . She squealed  of course and then asked to kiss his cheek HA! SO CUTE! The other pictures are of a cute MJ jacket my mil made and sent Bella. She was beyond stoked with these items. So darn fun to see.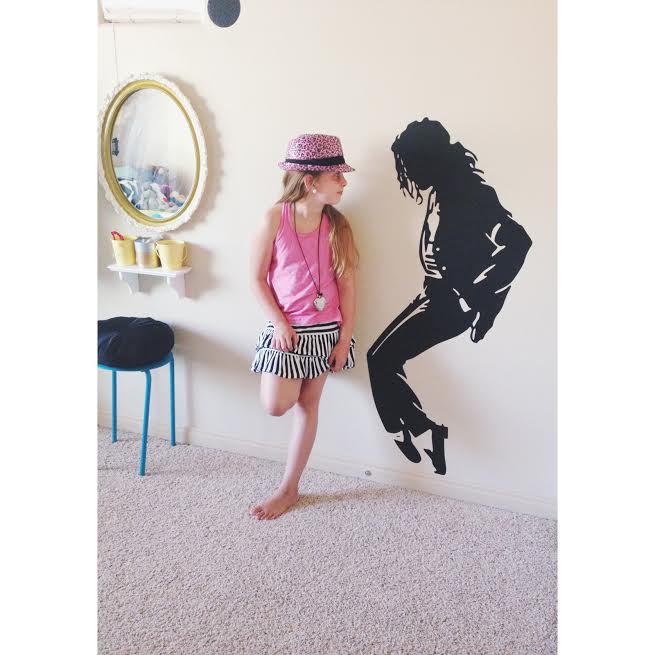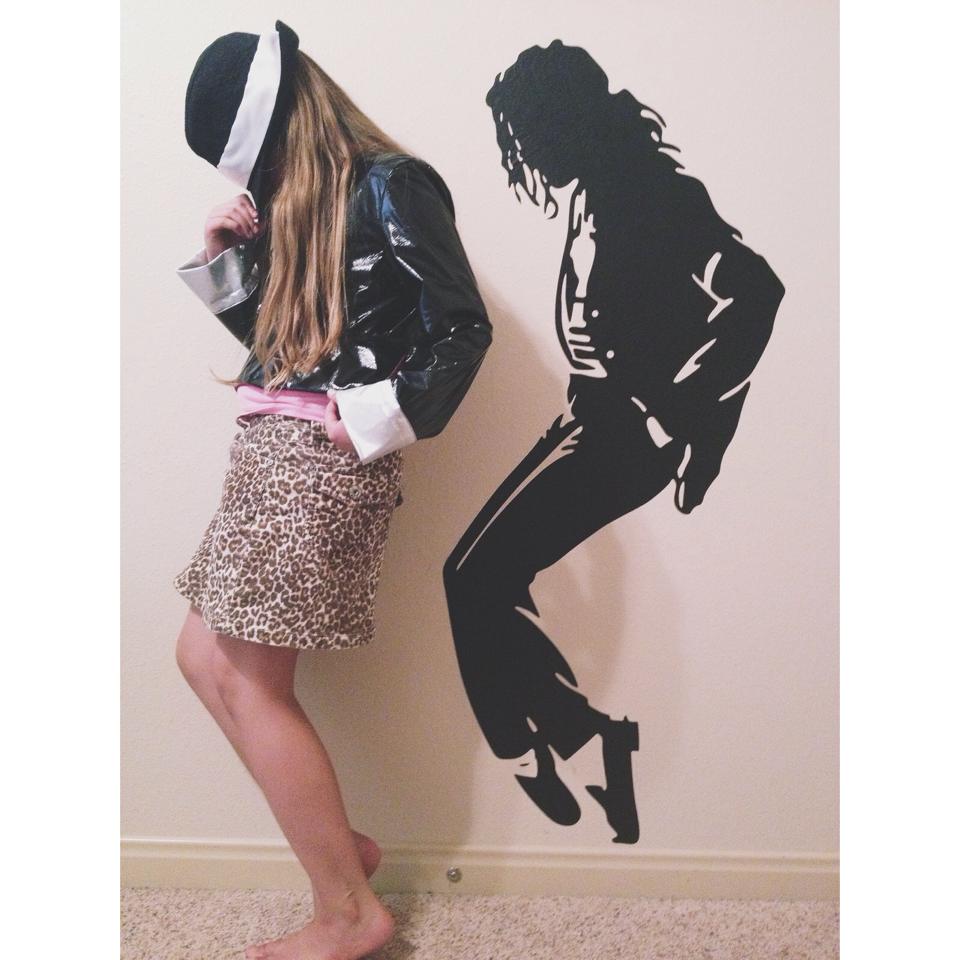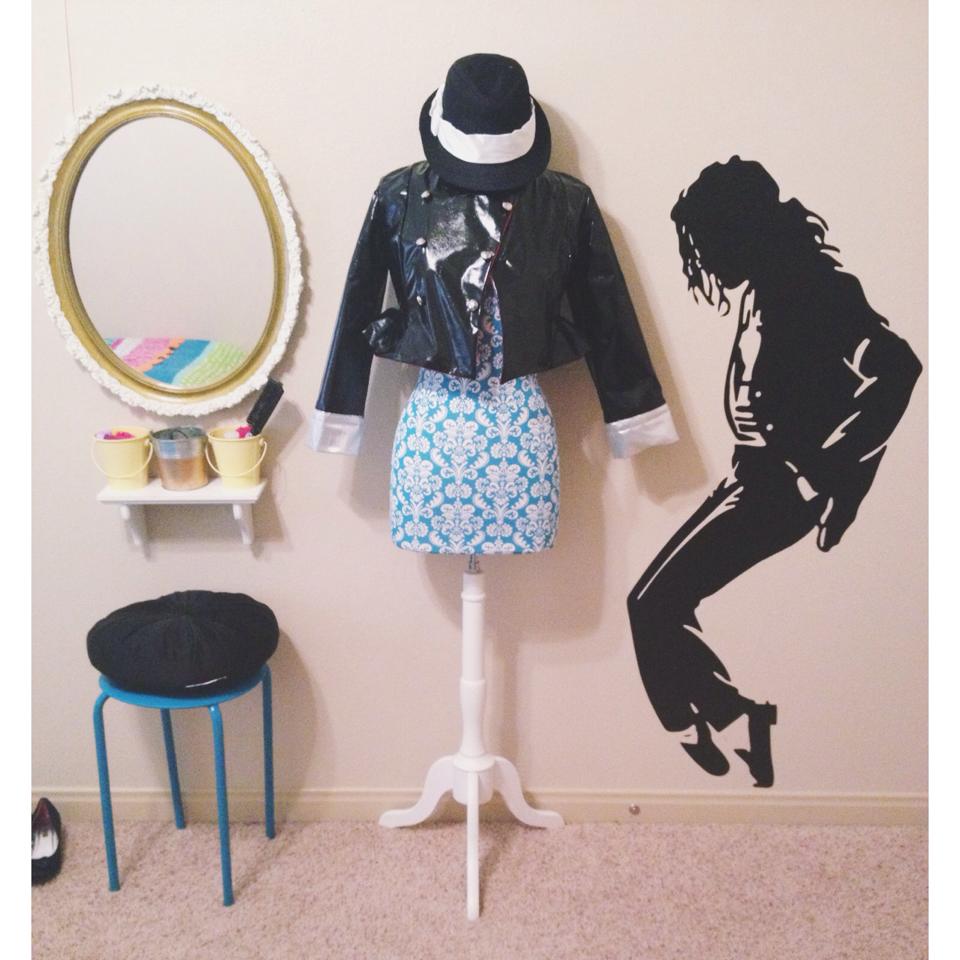 She had  a great party with simple decor and family.
Below you can check out my sons recent Darth Vader Black and White Party.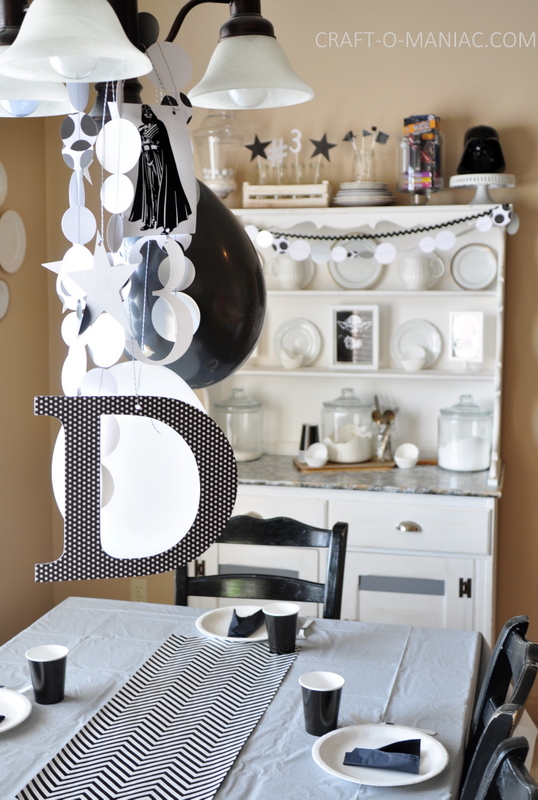 Thank you so much for stopping in today.
Jen