Boys Colorful African Aztec Bedroom
Hi friends, today on COM I am sharing my Boys Colorful African Aztec Bedroom. I got my tween (almost 13 teen) and little boys to all fit in one bedroom together (my poor oldest, hopefully soon he will have his own room). I have shared my boys room before here, but that was before I moved my youngest from his sisters room into the room with his brothers. My husband and I were fortunate to get a nice solid oak bed with drawers for free from a friend, and that is what helped make the room come together with all the boys. Honestly, I was pretty lazy with their room HA! because before sharing any pictures, I wanted to paint the drawers on the hand me down single bed, and I also still want to add a huge old world map on my youngest sons side wall. So until that day happens, this is what I am sharing for now, and more pictures may be shown in the future.
For now, I used what I had without spending a dime and put together their room the best that I could. I had to make their room teen friendly but still youthful with the animals and such. A lot of the items such as the masks, baskets,table top chess board, paddle drum, are from my husbands mission he served in S. Africa. So its fun to have special pieces in my boys room and still have it cool and playful too.
Lets take a look shall we (p.s. my Nikon camera for some dumb reason isn't reading my memory card, so I had to shoot all the pics with my Samsung Smart Camera, and there not as great as my Nikon,dang it. TBC on that camera issue blah!)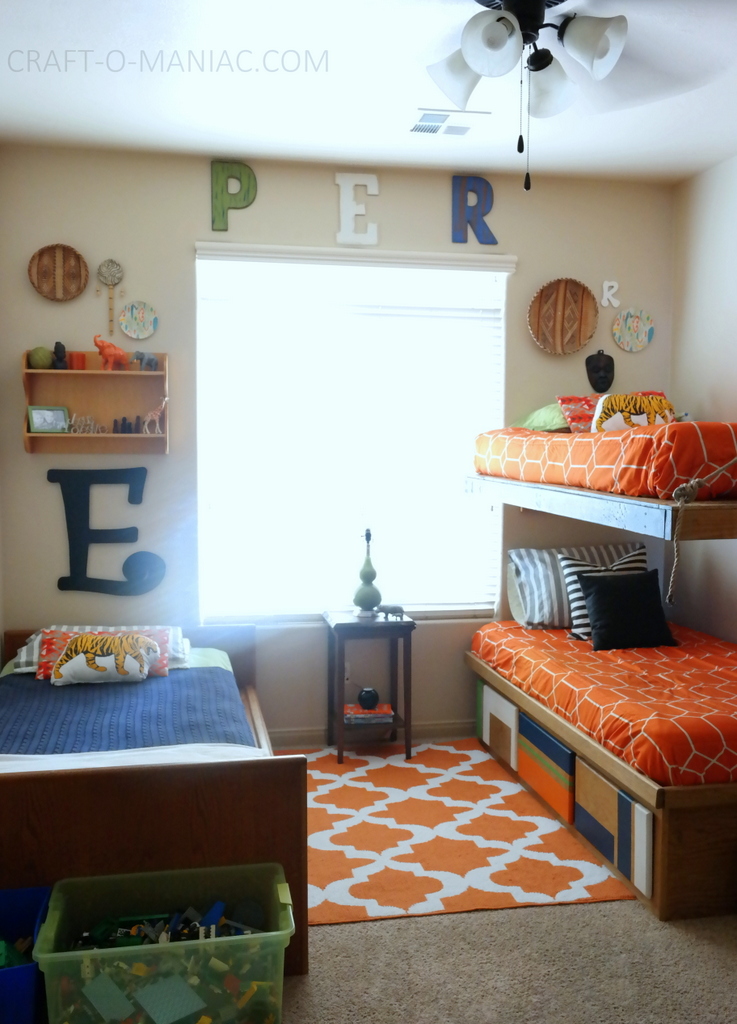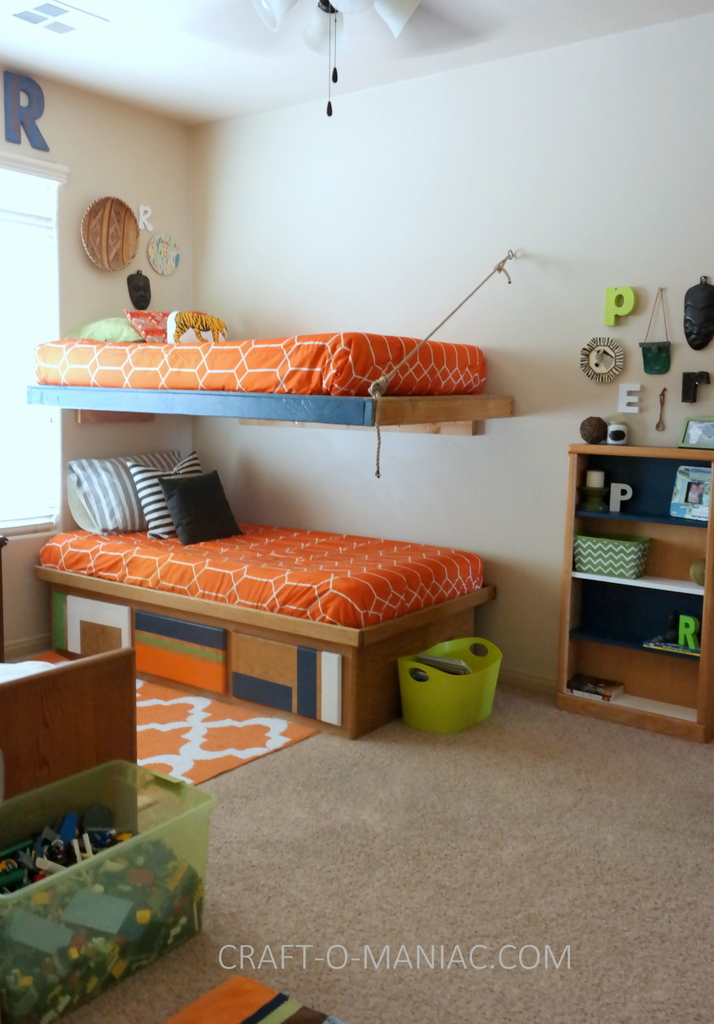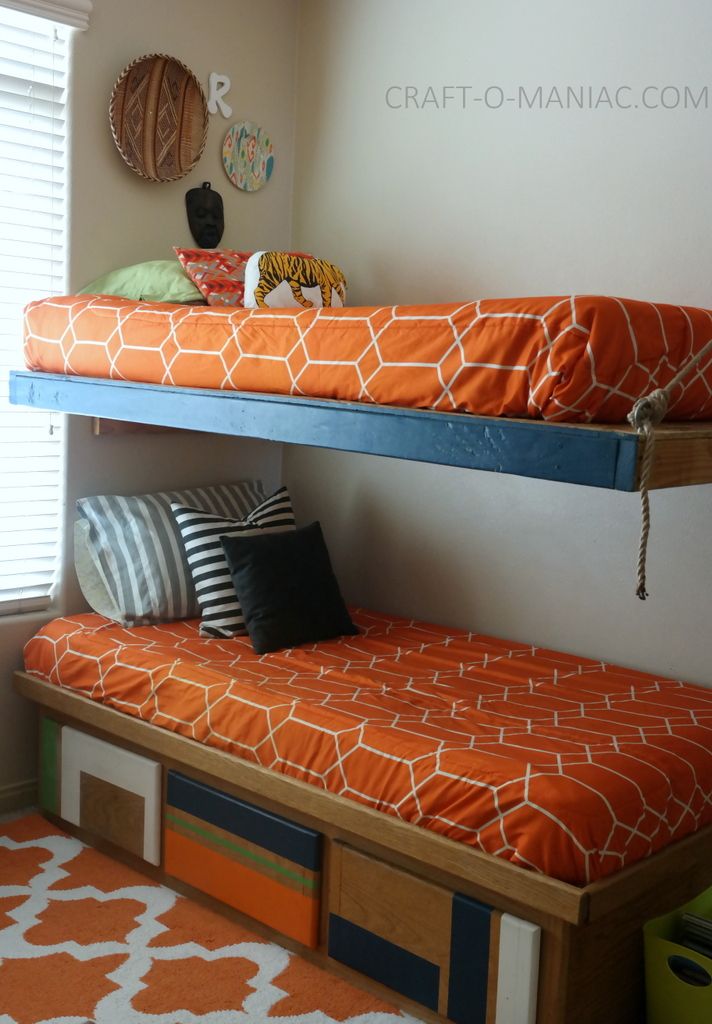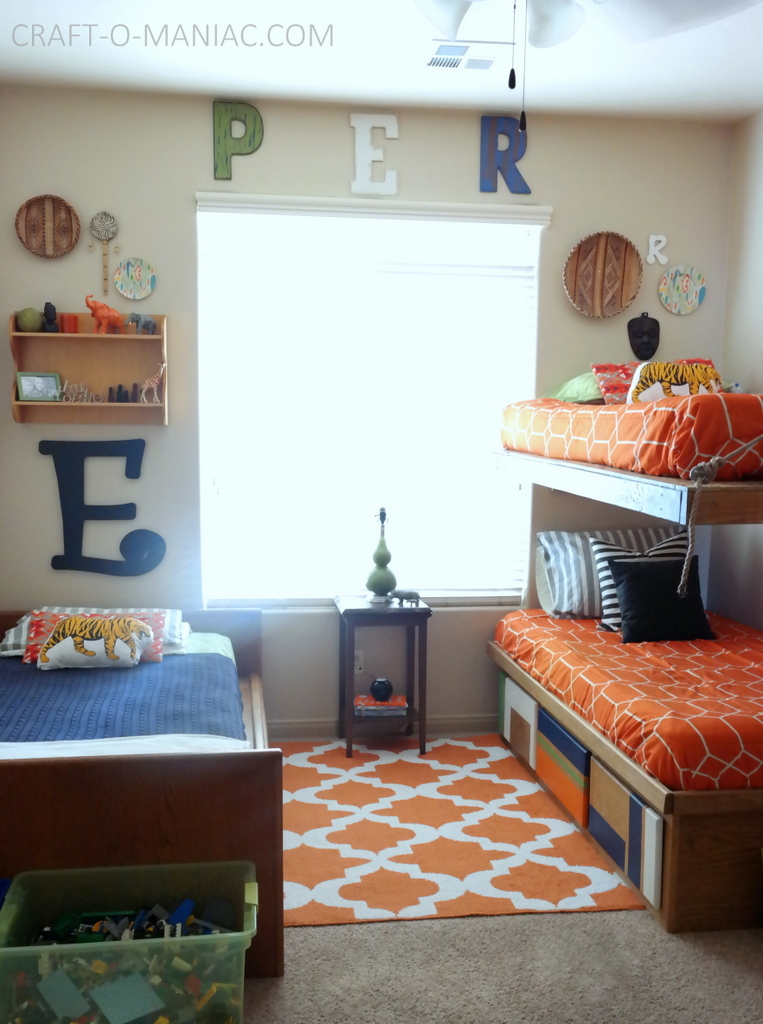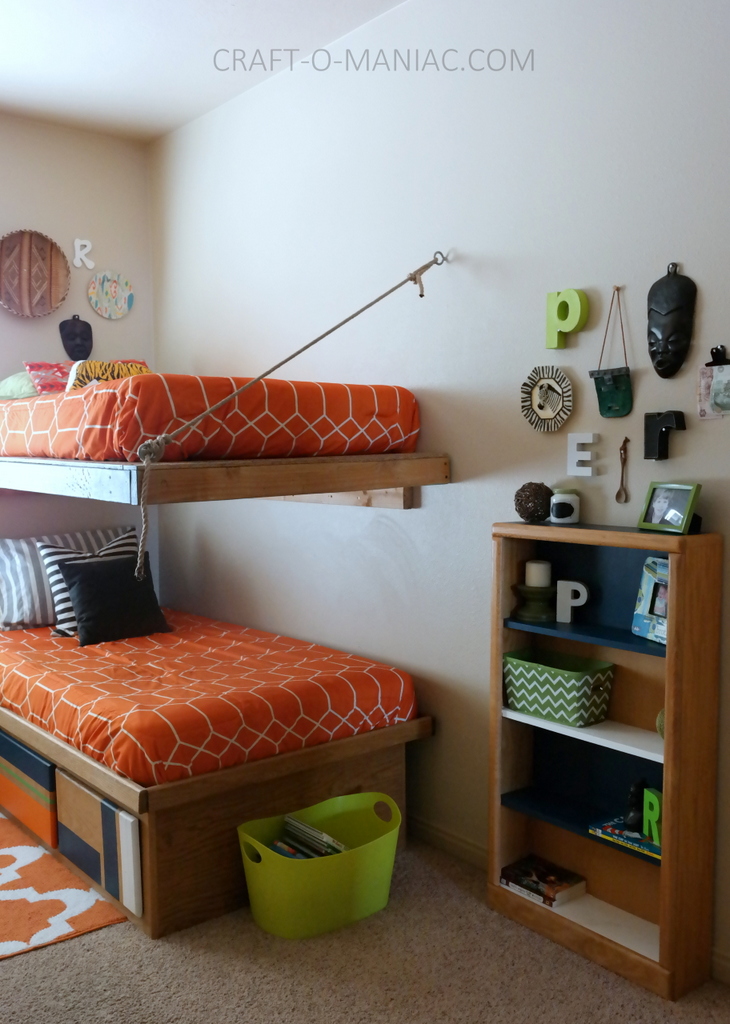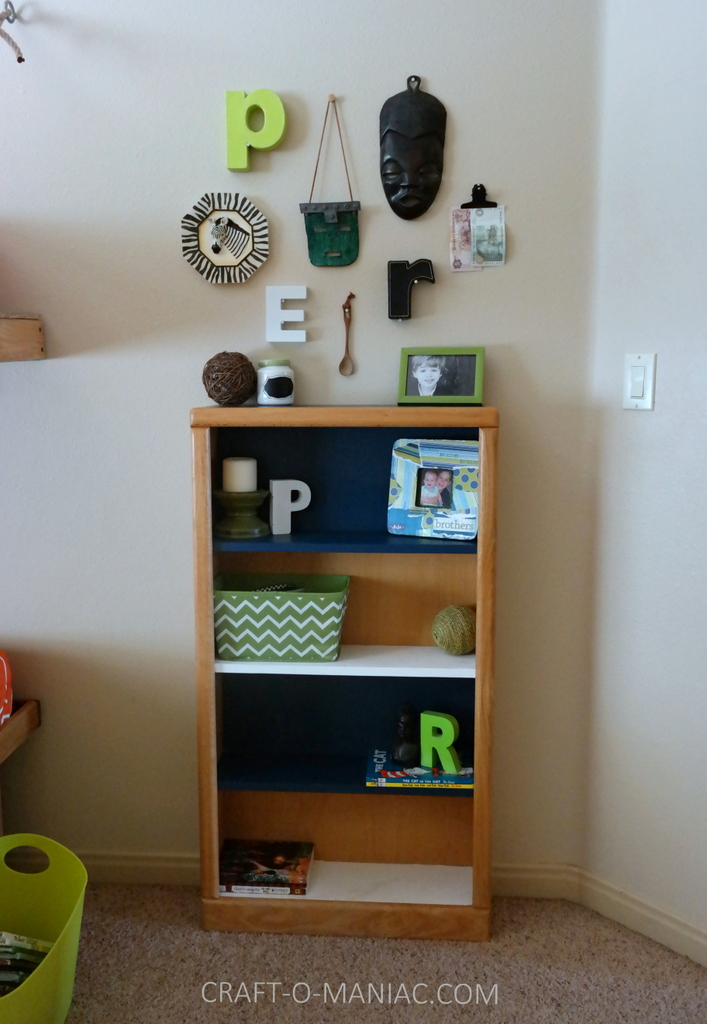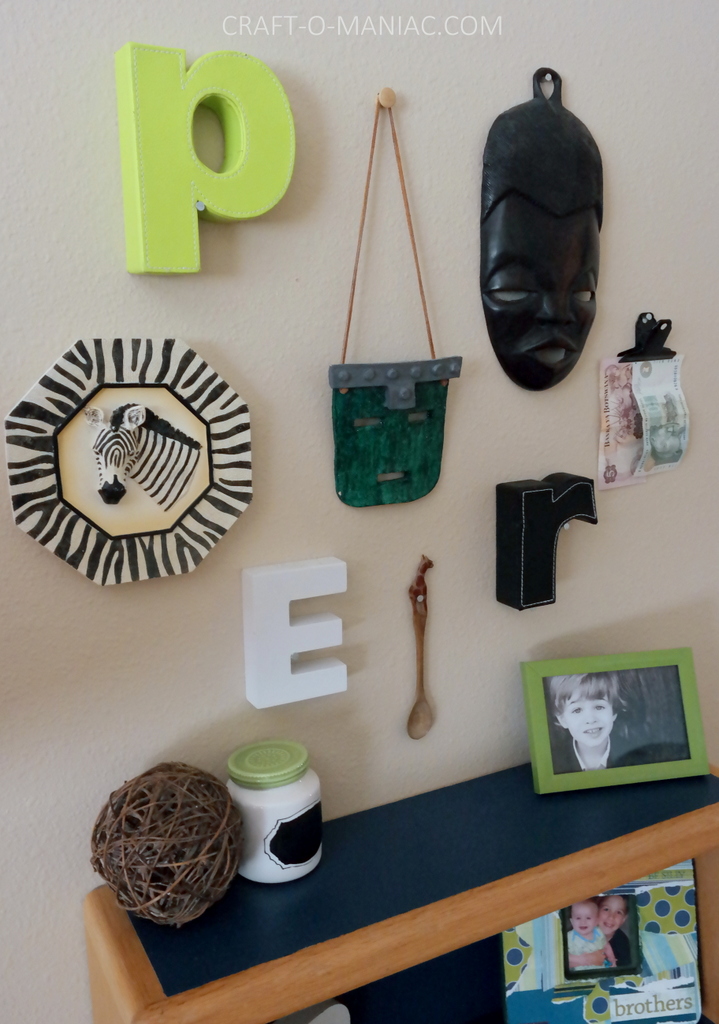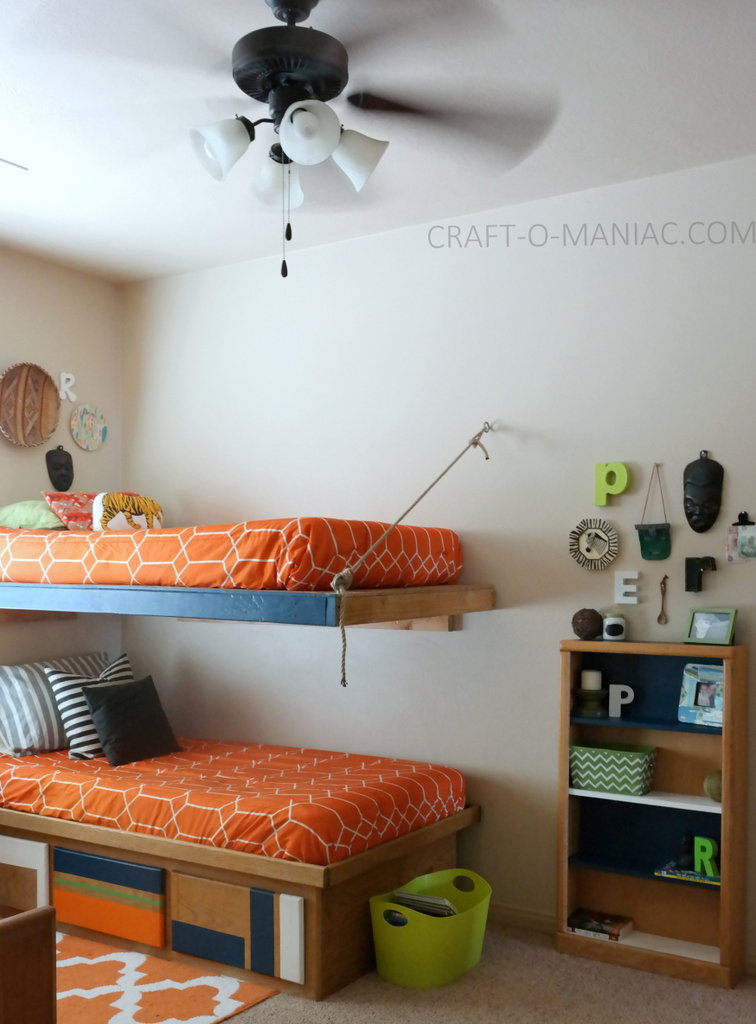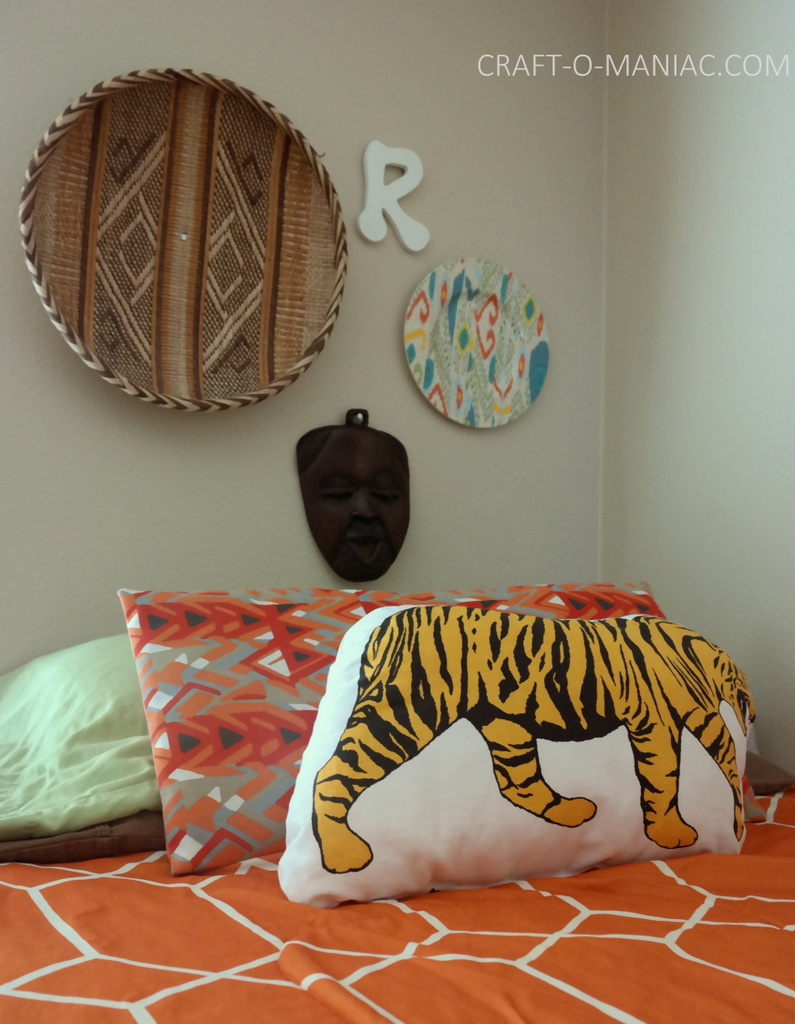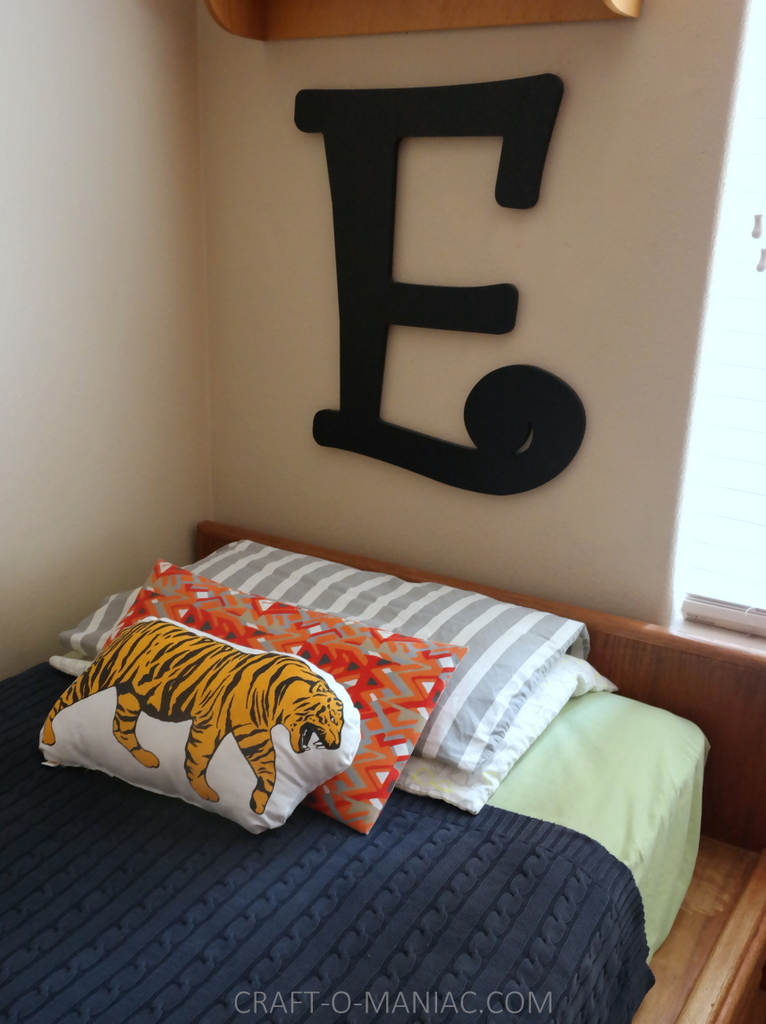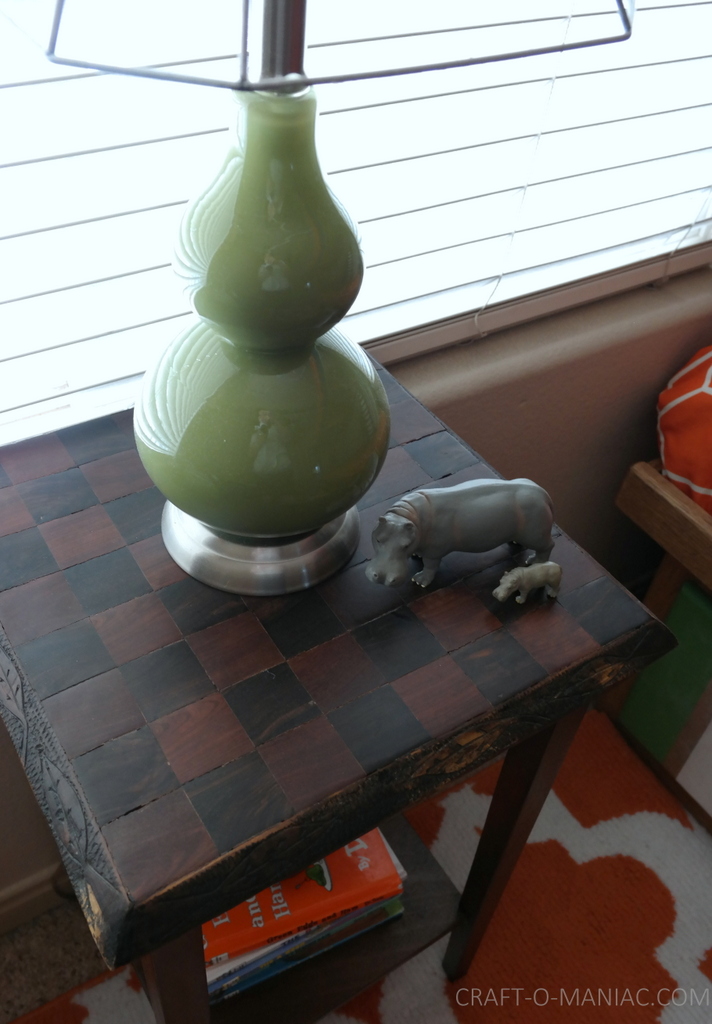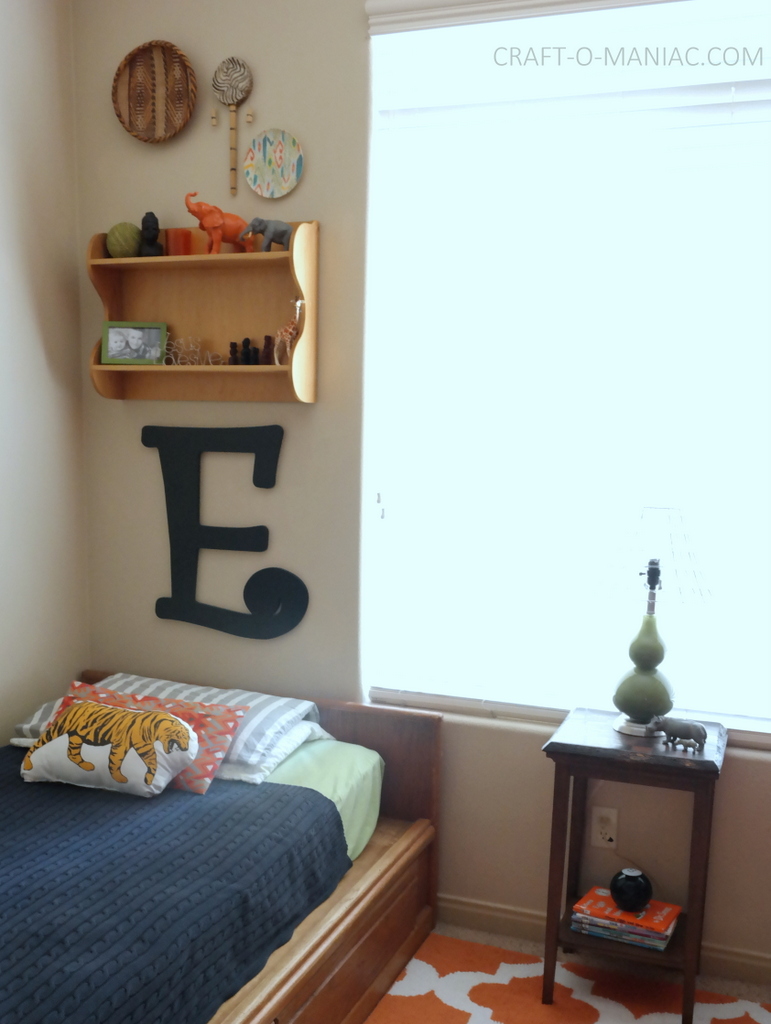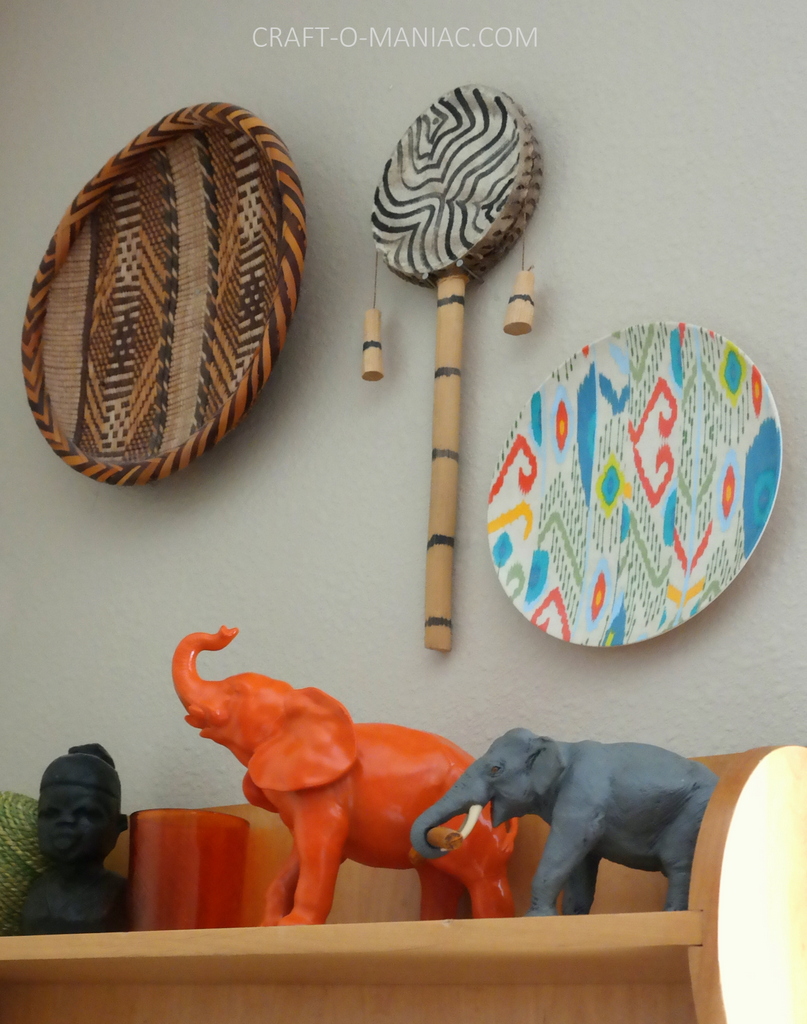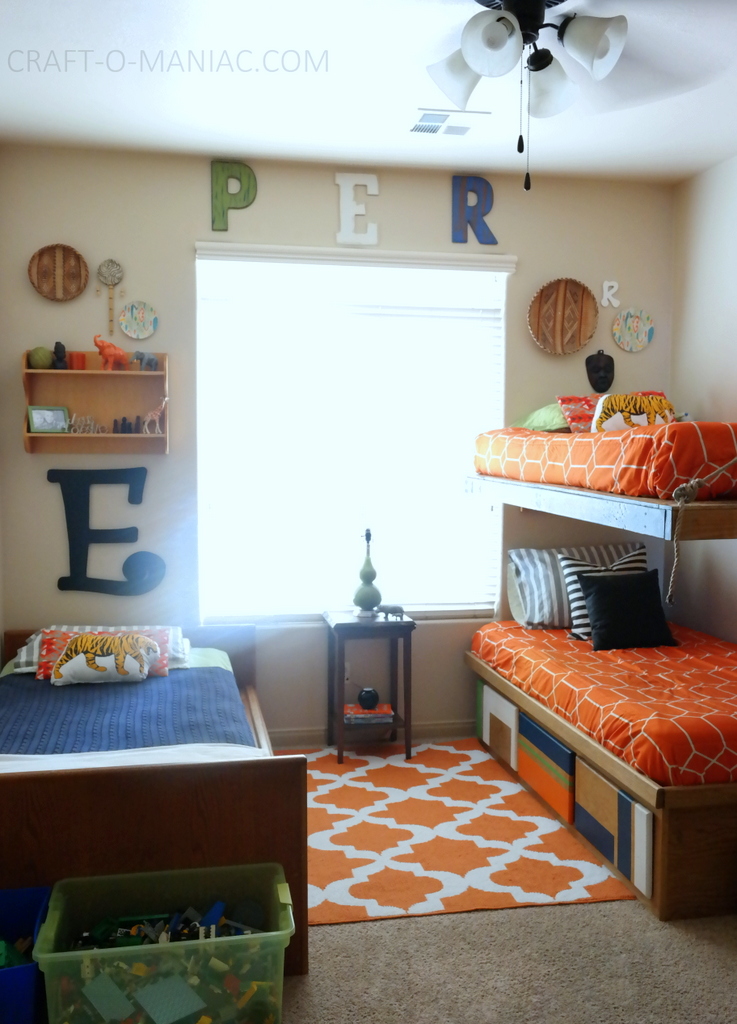 For now this is their space until it evolves again or my oldest gets to move out and into his own room.
By the way as soon as I finished taking pictures of their room, it got a new blanket of Lego's and other toy shenanigans sighhh, oh' well let them be kids right?!
Thanks for stopping by, xo jen