DIY Painted Geometric Accessory Wall
This is a Sponsored post written by me on behalf of FrogTape for SocialSpark. All opinions are 100% mine.
Hi friends today I am talking about this super girly and fun "DIY Painted Geometric Accessory Wall" I created with the help of some fantastic FrogTape Textured Surface
(FrogTape® Textured Surface™ Tape.)
This tape is like no other tape you have used! I mean that! and on a side note when my sister came over for dinner last night with her fam. I showed her the wall and the second thing she said after how cute she thought is was, was "WOW the lines are so darn crisp and clean." I told her I know its this awesome 
PaintBlock™ Technology!
That's right this 
PaintBlock™ Technology,
 is a super absorbent polymer that reacts with the water in latex paint and instantly gels to form a micro-barrier that seals the edges of the tape. Which helps prevent paint bleed which no body likes. 
The Liquid PaintBlock® Edge Sealer™ helps deliver super sharp paint lines, even on textured surfaces.
Seriously after I pulled off the tape I was in awe of how clean and perfect the lines were. I won't paint another textured surface again without this 
FrogTape® Textured Surface™. Its by far the best, The end. 
Oh' and guess what? FrogTape®
 (the makers of Shape Tape
™) have a fun board on  Pinterest.
Lets get this started with a Before a tutorial and some Afters!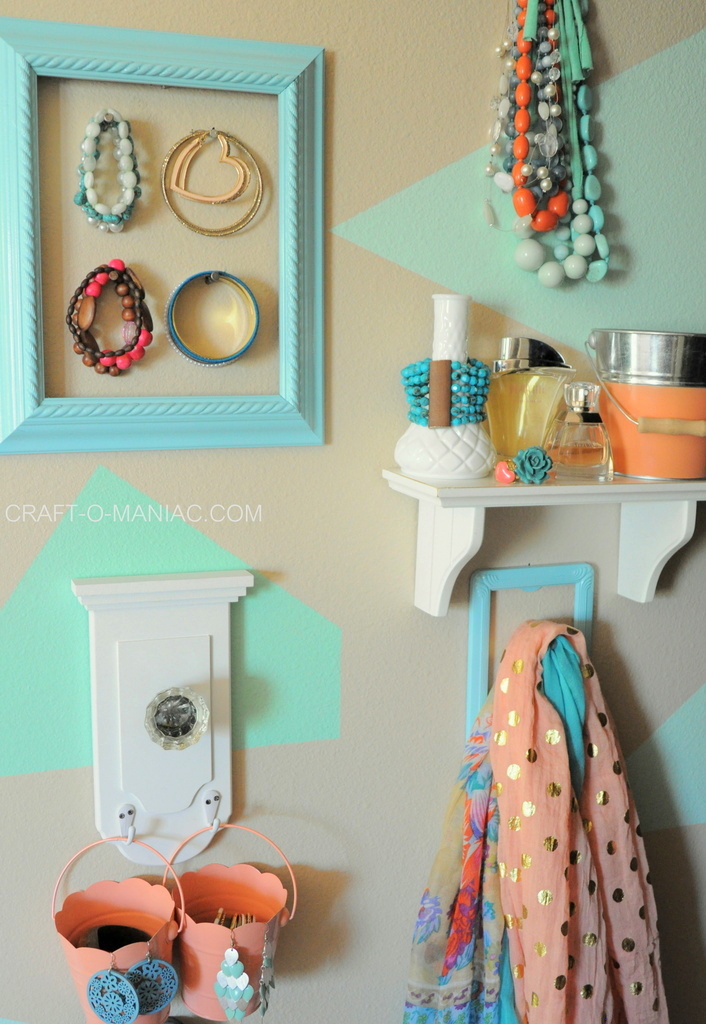 After!
To decorate this space, I literally shopped my home and went through all my jewelry to create the cute mint, turquoise, and coral theme. 
I love it so much! My daughter (9) came inside from playing outside and then she came into my room and saw the wall facing her, and her mouth fell open. She was slow stomp walking into the bathroom and remained silent and I said "Well?" and she popped out of the bathroom and said "I'm speechless!" HA! she had a big grin on her face and said it was "so darn cute." Touchdown! 
So what projects are you all planning on working on that Textured Surface™ would be perfect for?
Check out my other FrogTape® Textured Surface™
"Striped Painted Hutch Doors!" Here!
Also for another accessory storage solution check out my "Upcycled Milk Glass Jewelry Organization!" Here!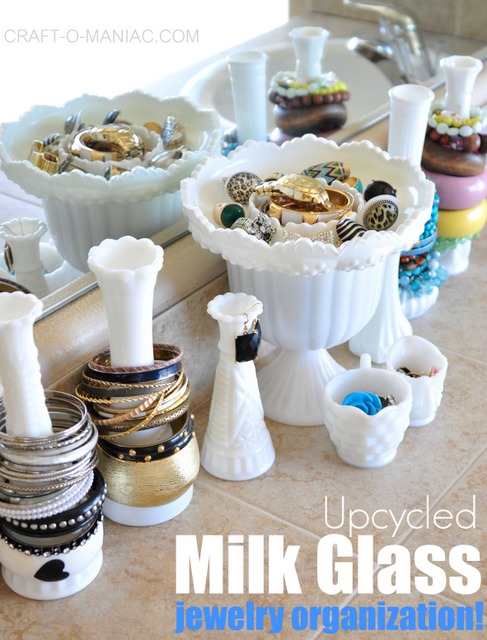 Thanks for stopping by today, I love your visits.
xo jen