Craft Room Wall with Whites and Brights
Hello friends, today EEEP! I am sharing my Craft Room Wall with Whites and Brights. So lately I have spent the last few weeks re-doing my craft room wall, painting, spray painting, staining, sewing, everything! (feel free to check out my old craft room here). I wasn't enthused with creating in my space anymore, I hated my craft space, and it just overwhelmed me. I needed a change and I must say the change has helped. I wanted to go with more white so I started by spray painting my giant peg board white. I also wanted to make things look cleaner, so I removed the giant yellow shelf I had before, and didn't over crowd my peg board. I wanted things to be even on both sides of my peg board (unlike before when I used what I had), so the hubby and I visited Home Depot. I picked up a large board and had it cut into 4 pieces, then I stained the wood, and the hubs hung them up with "L" brackets. Even though the space is more cleaned up and whiter and brighter, I couldn't totally get rid of color. Color is me, and I love this organized cheerful creative space now. I hope you all enjoy the new look.
YAY I am just so excited for today's post, so with that said "Welcome to my craft room (more like craft wall)" this is a place where I can close the door, turn on Pandora and "CREATE"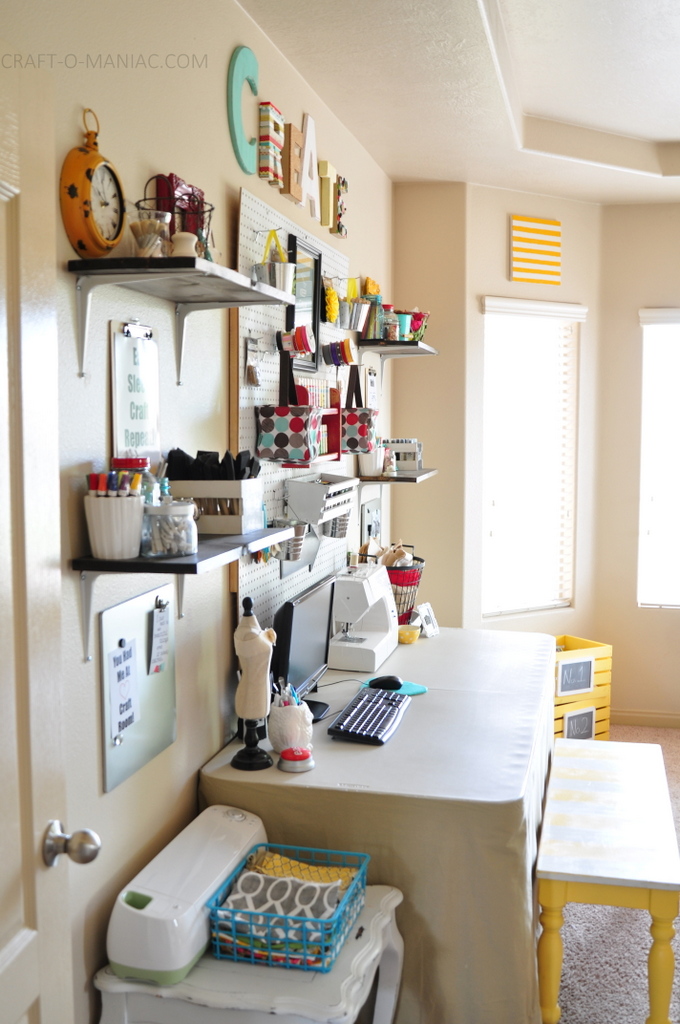 All the letters, the two wood ones and the paper mache ones are from JOANNS. I painted the wood ones, added ink it stain to the edges,  then dressed up the others with traced and cut out cork board,  ribbons, and washi tape on another, and hot glued buttons to another. So fun.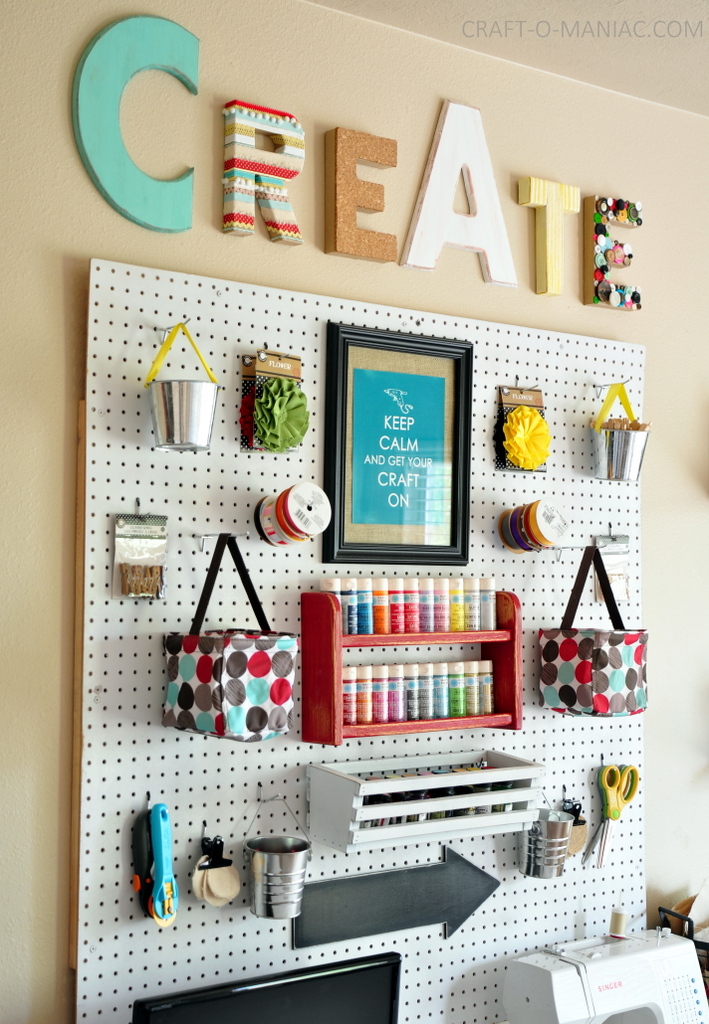 The cute black arrow is new like the shelves and letters, and its also from JOANNS.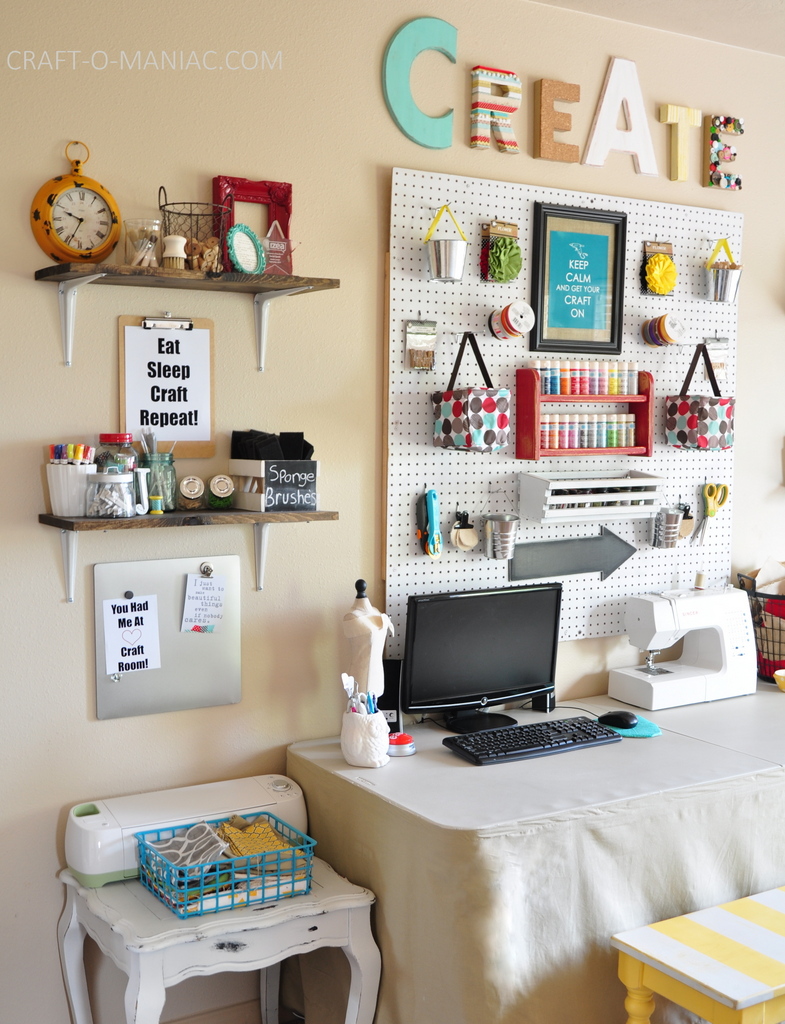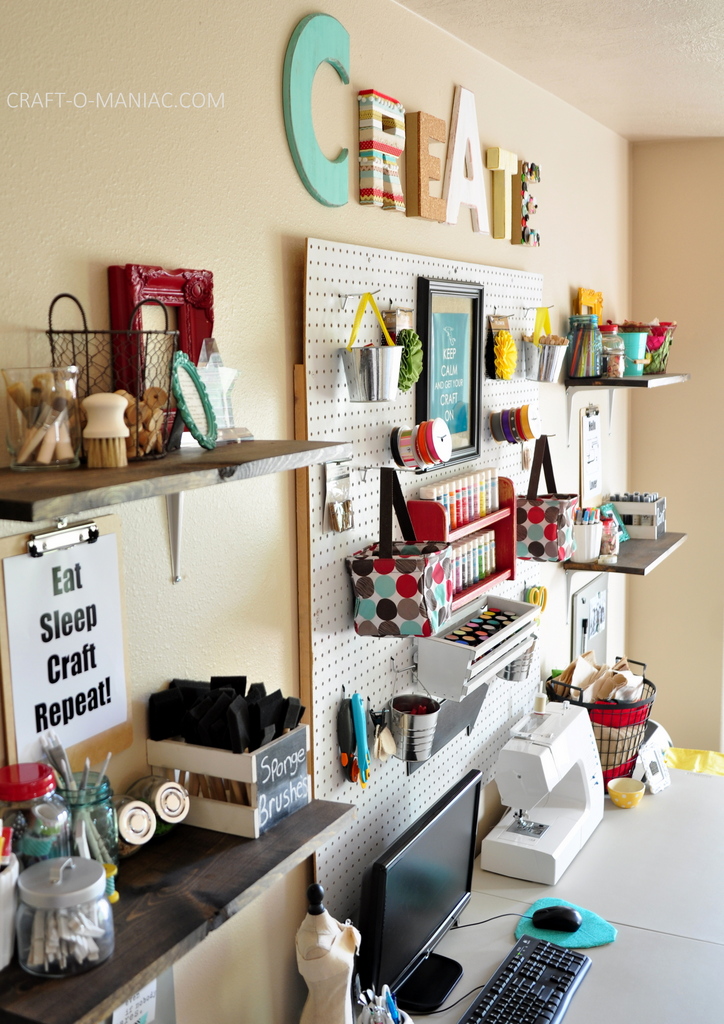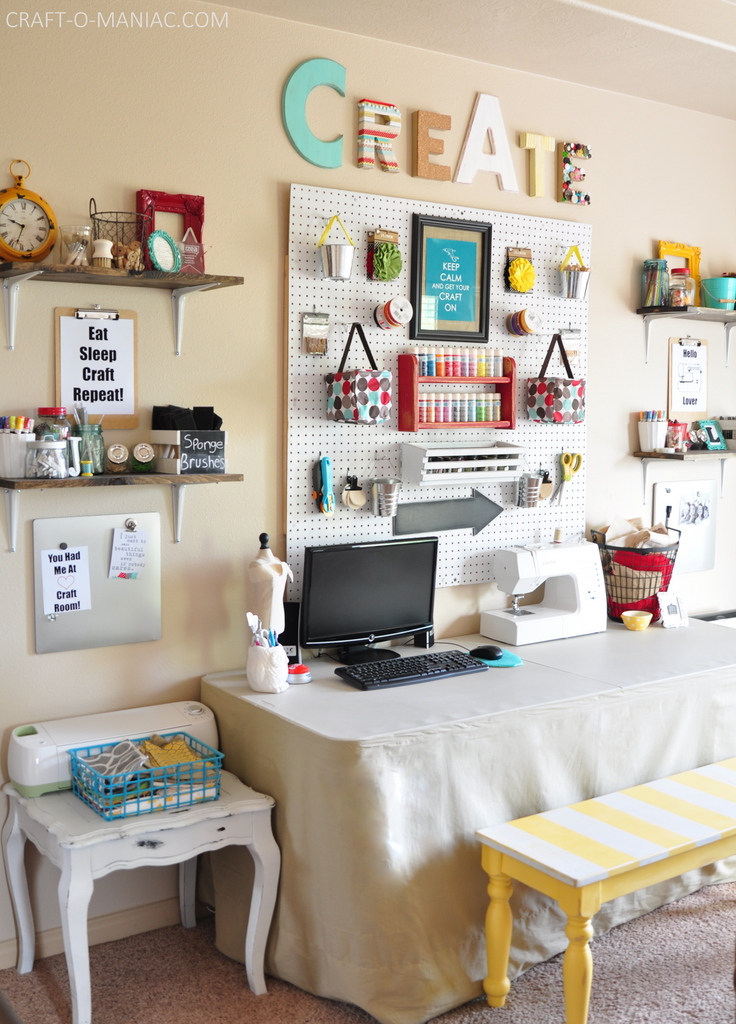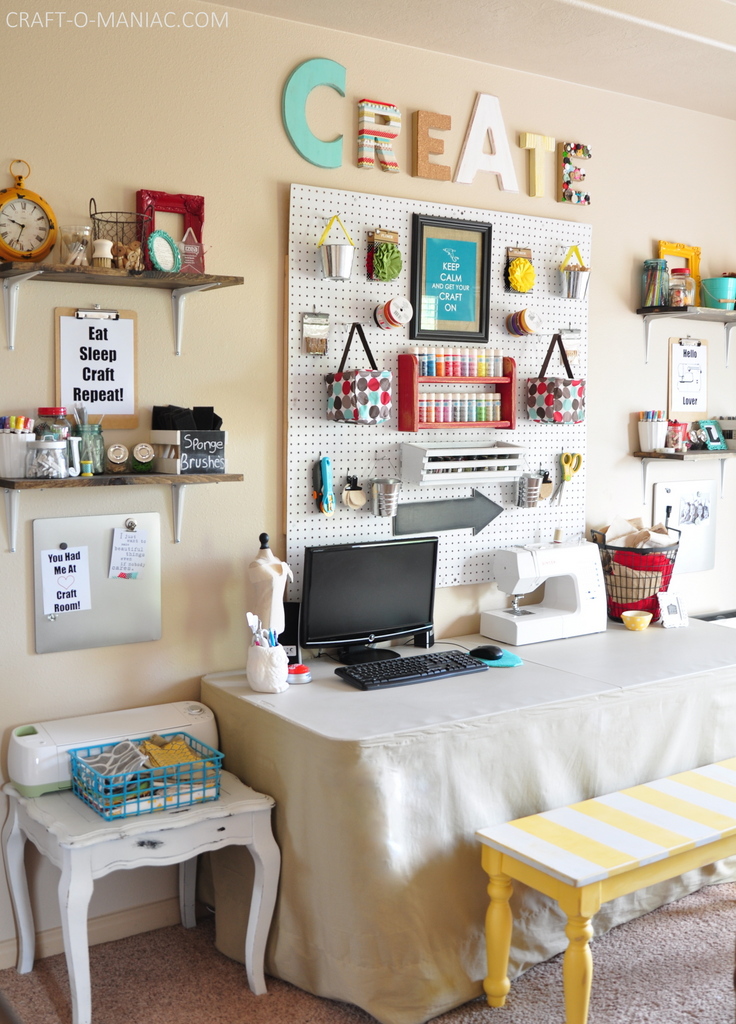 The bench I have had for years, and finally bit the bullet and got it painted.  I love it. The crates you see too, I also painted and added chalk boards too. They will be a later post.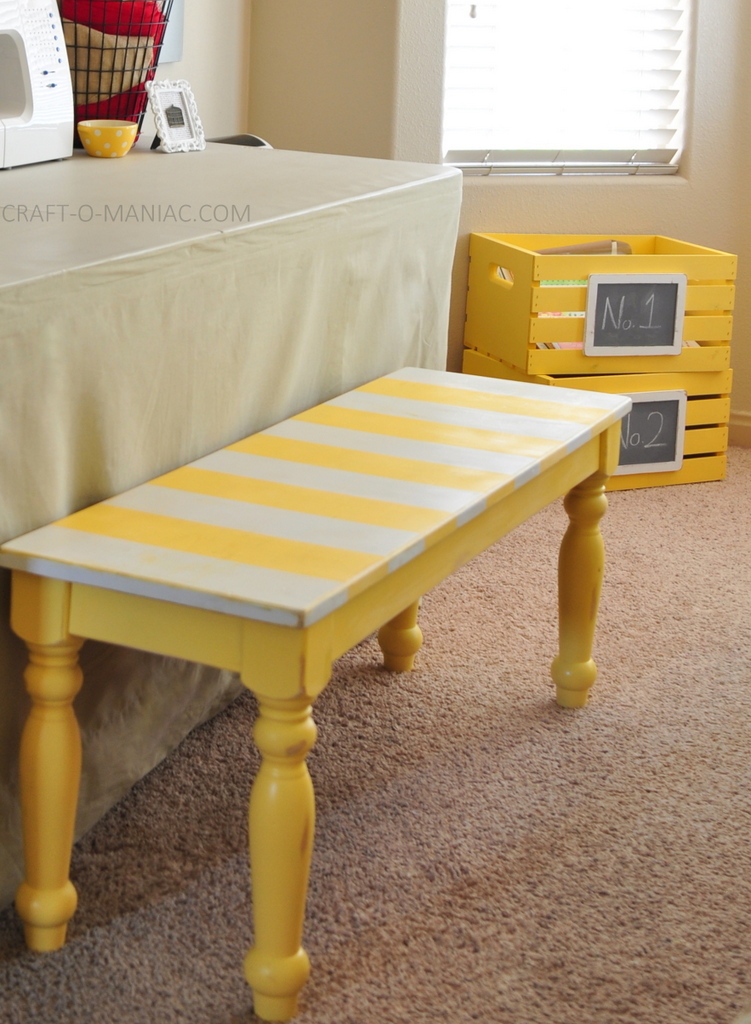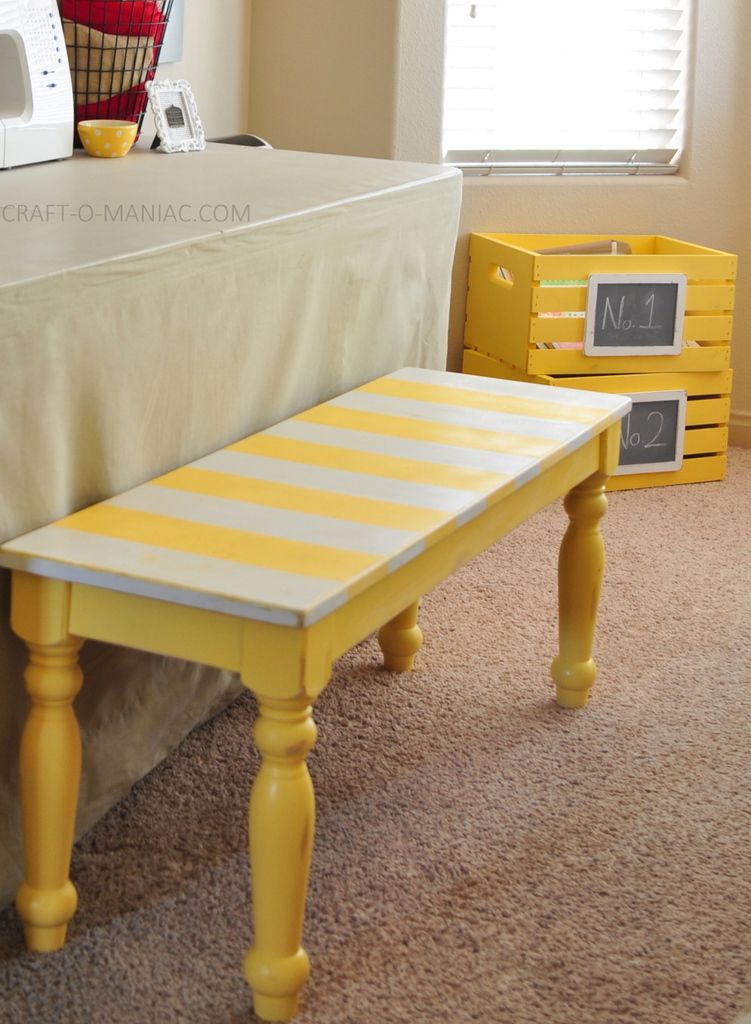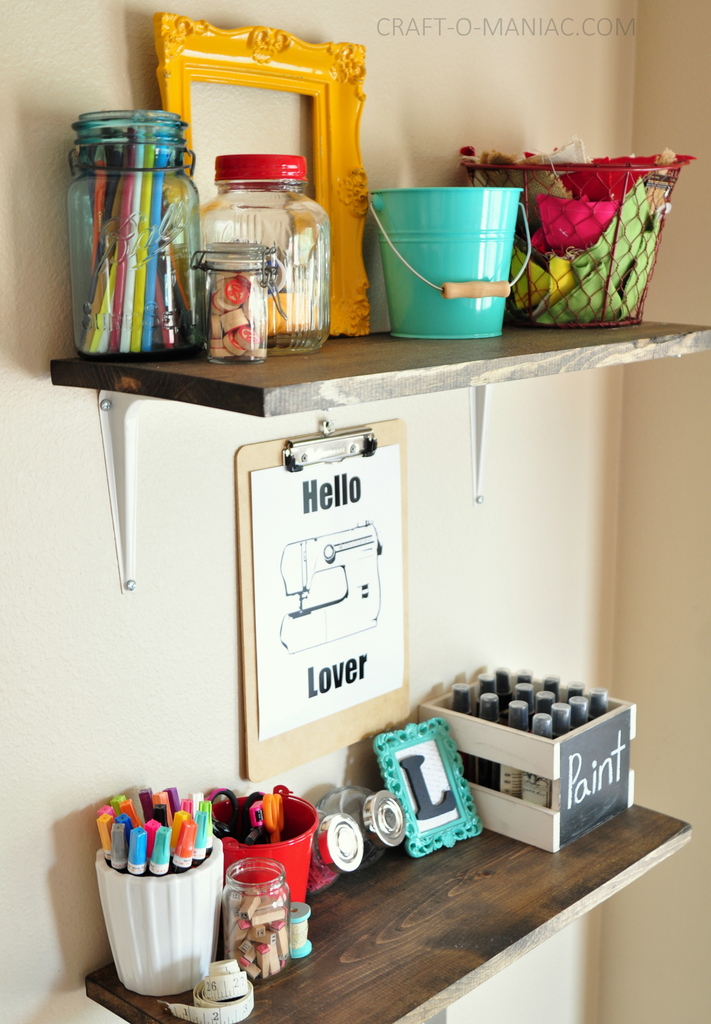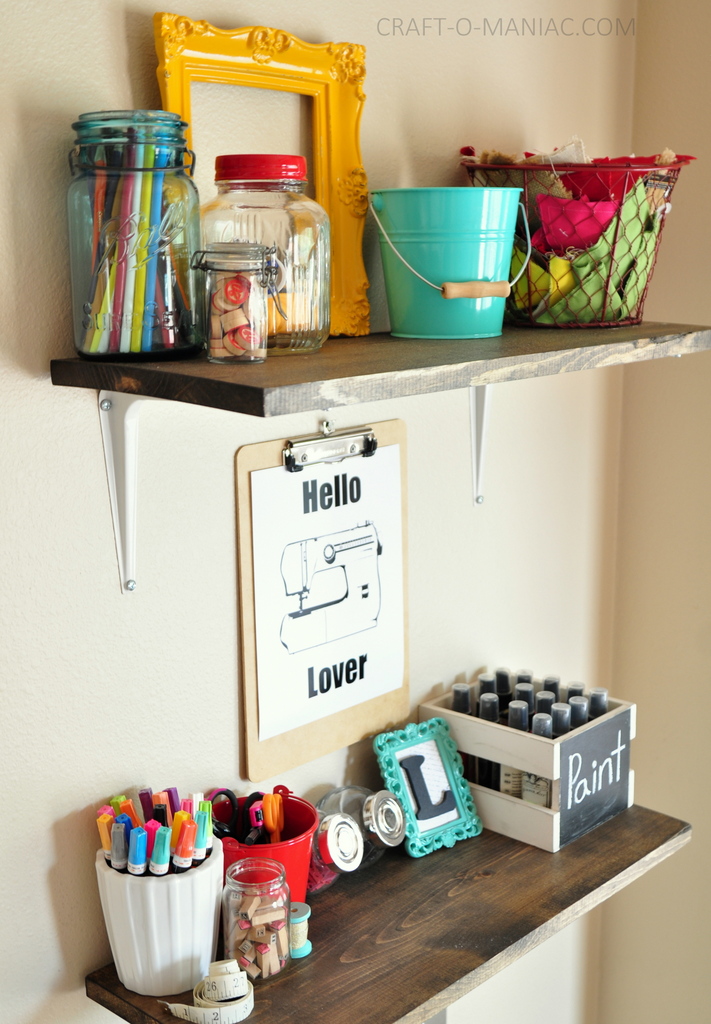 You can find the Hello Lover sewing machine printable here.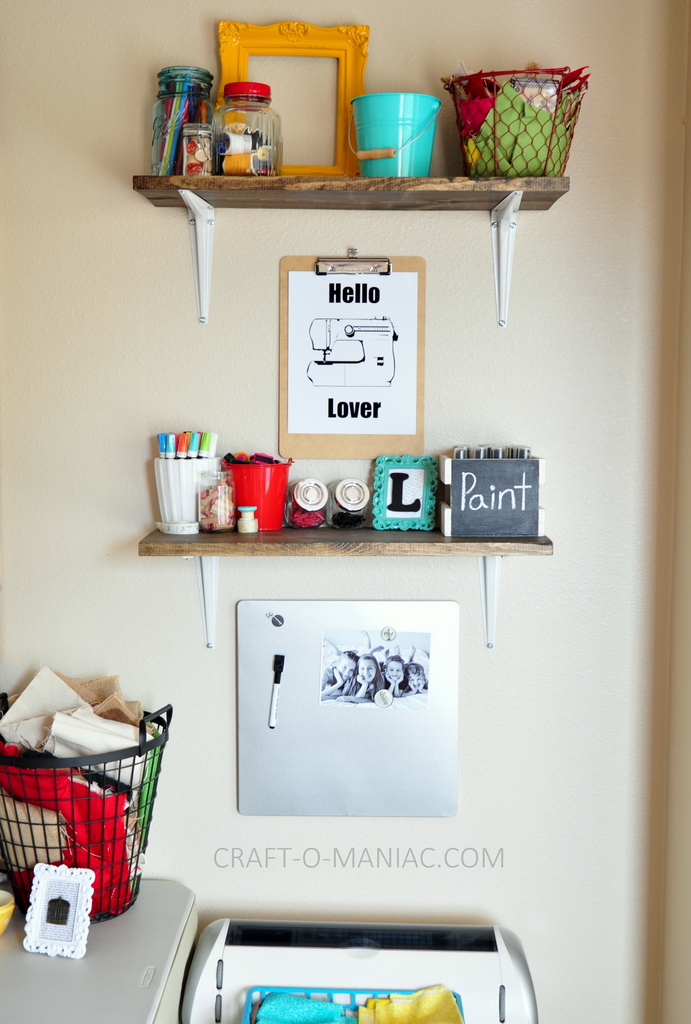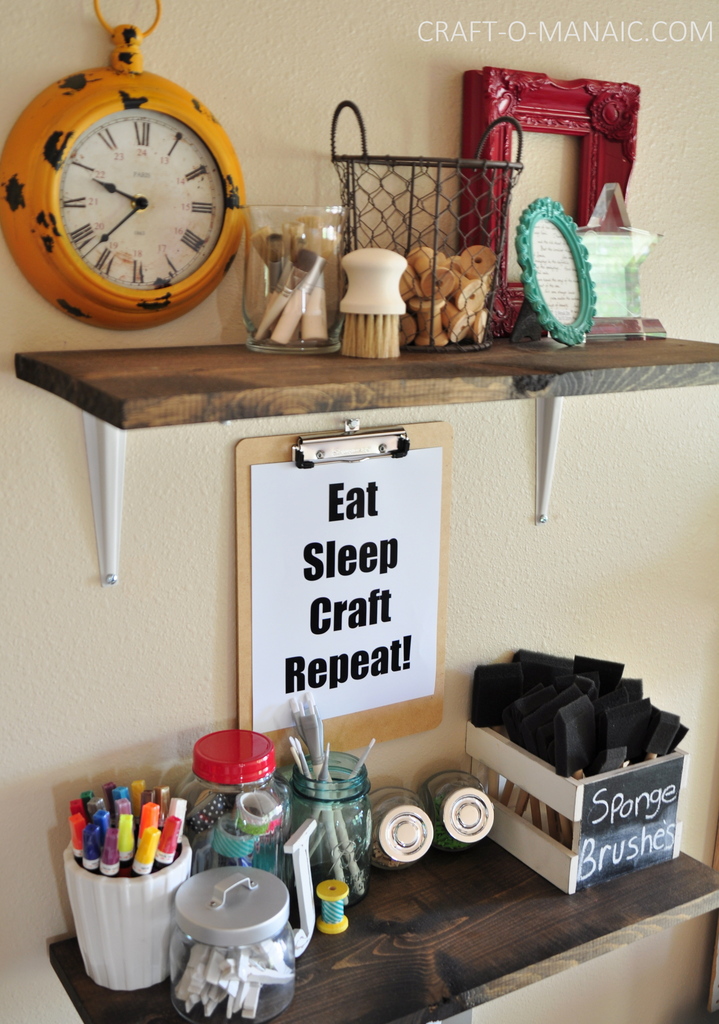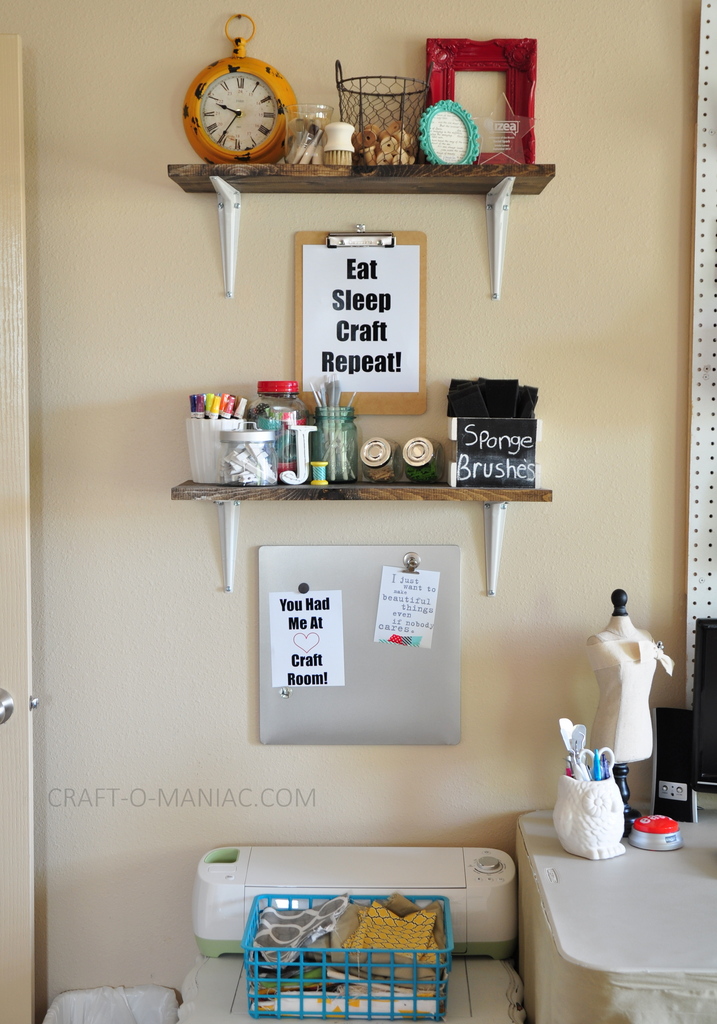 Free Printable's! Right click and save as.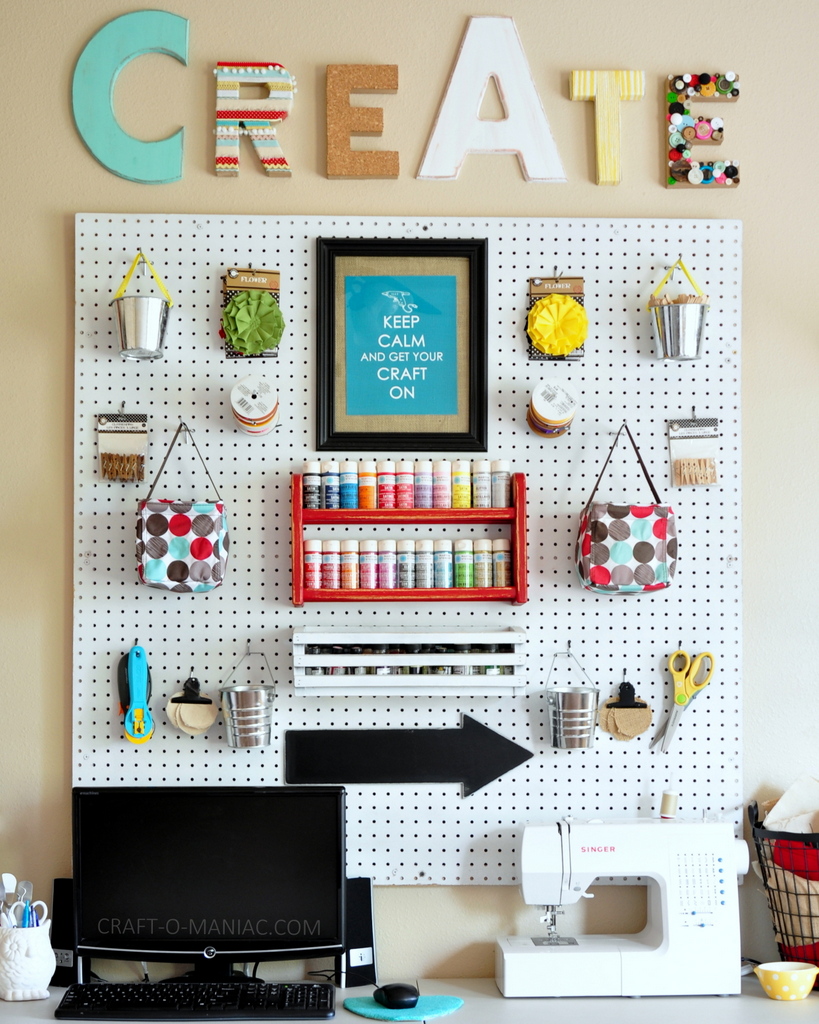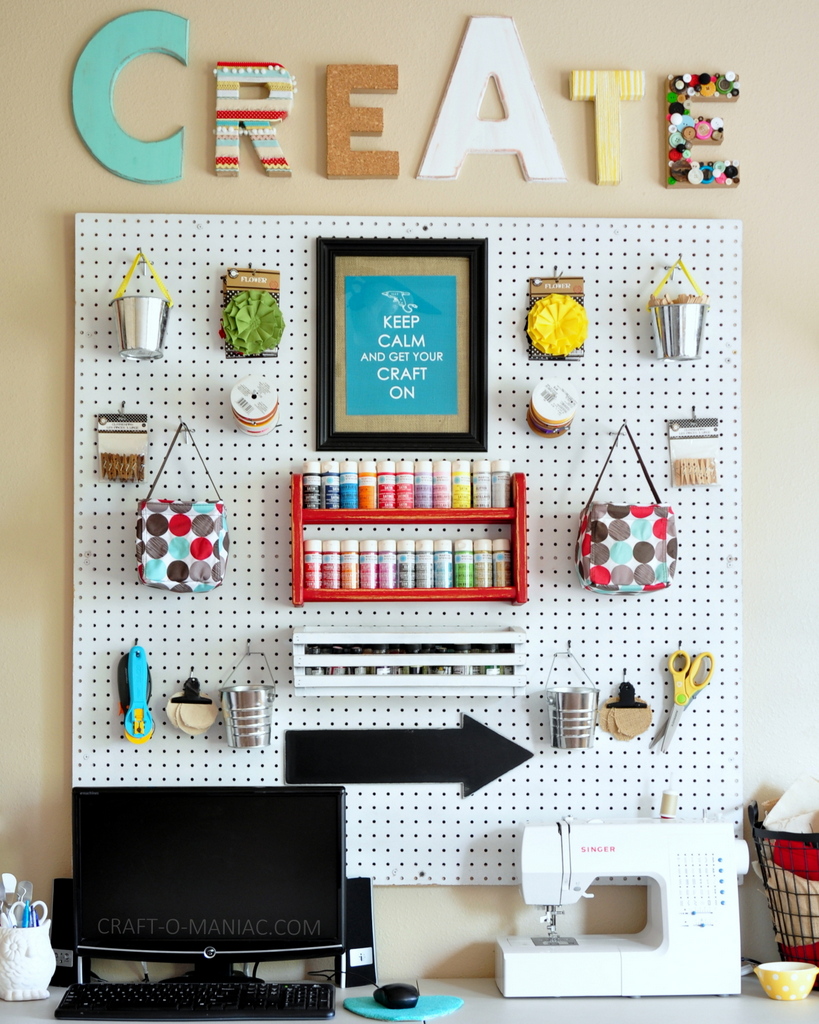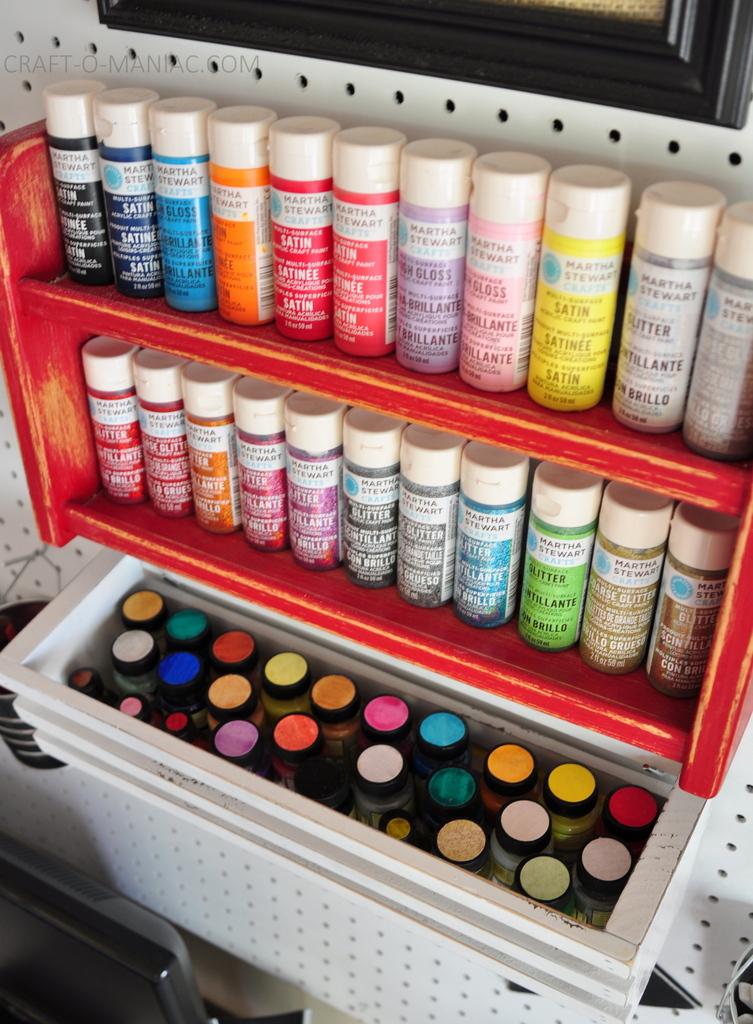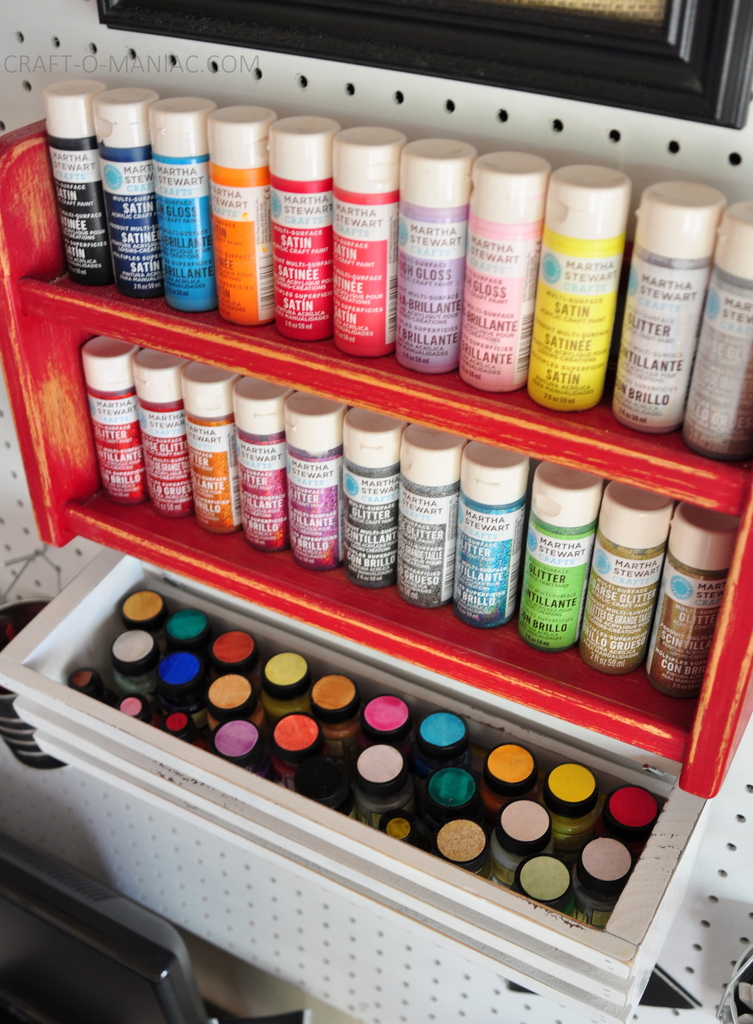 The craft on printable you can find here.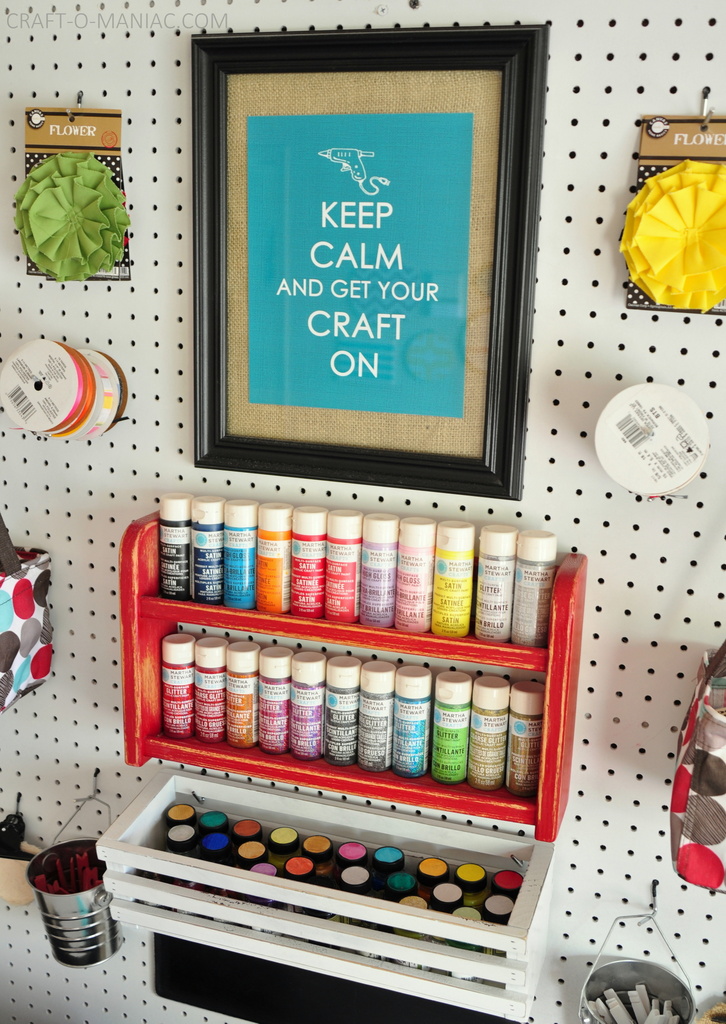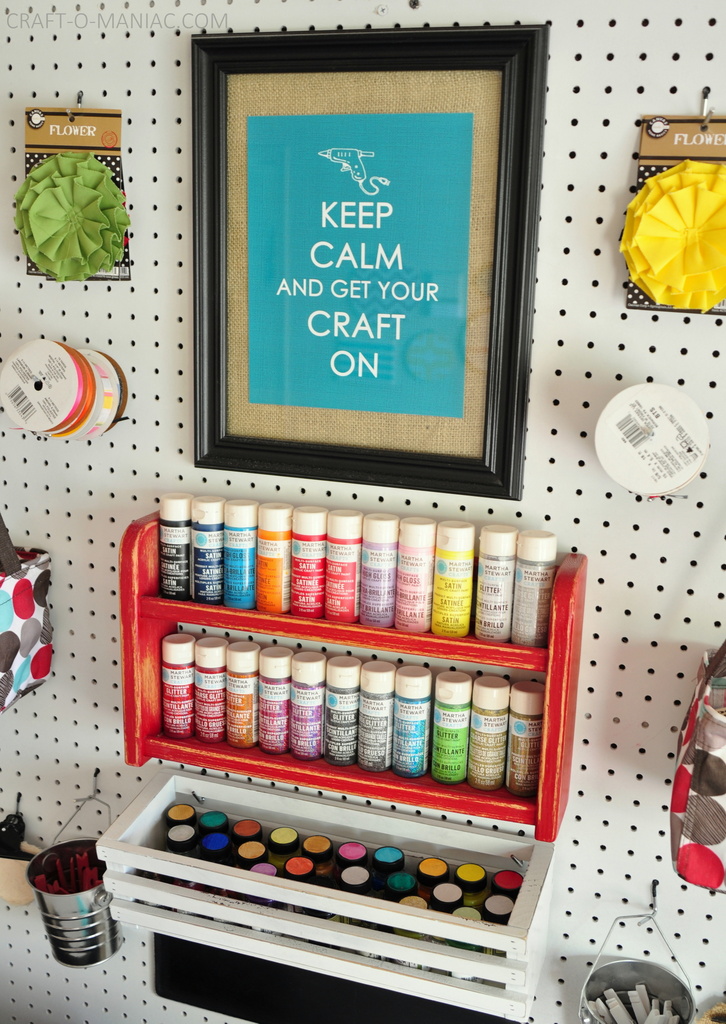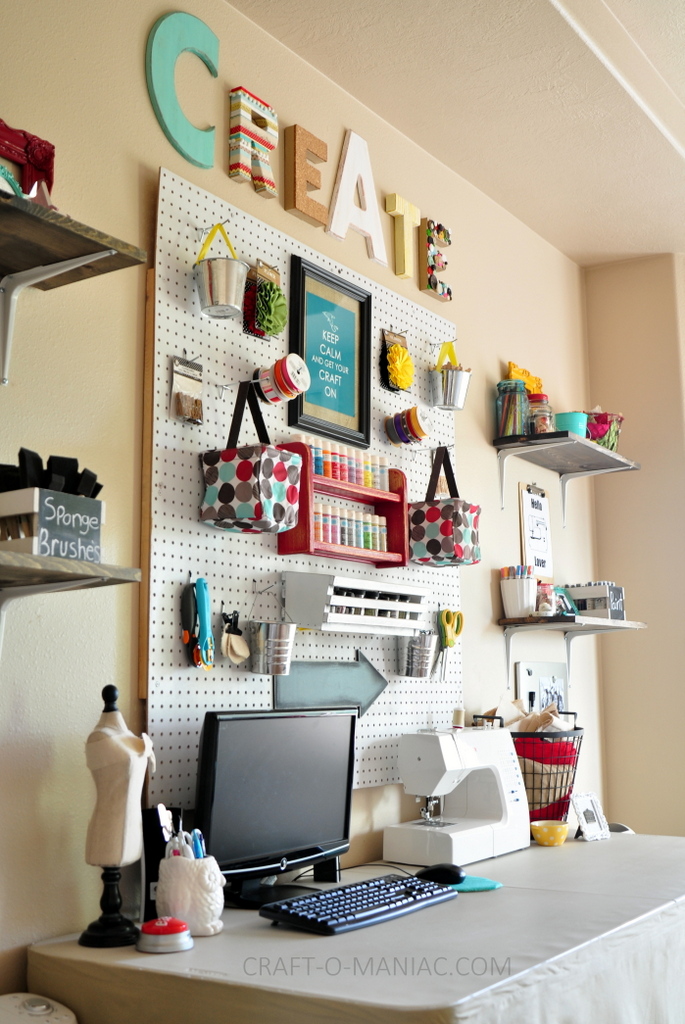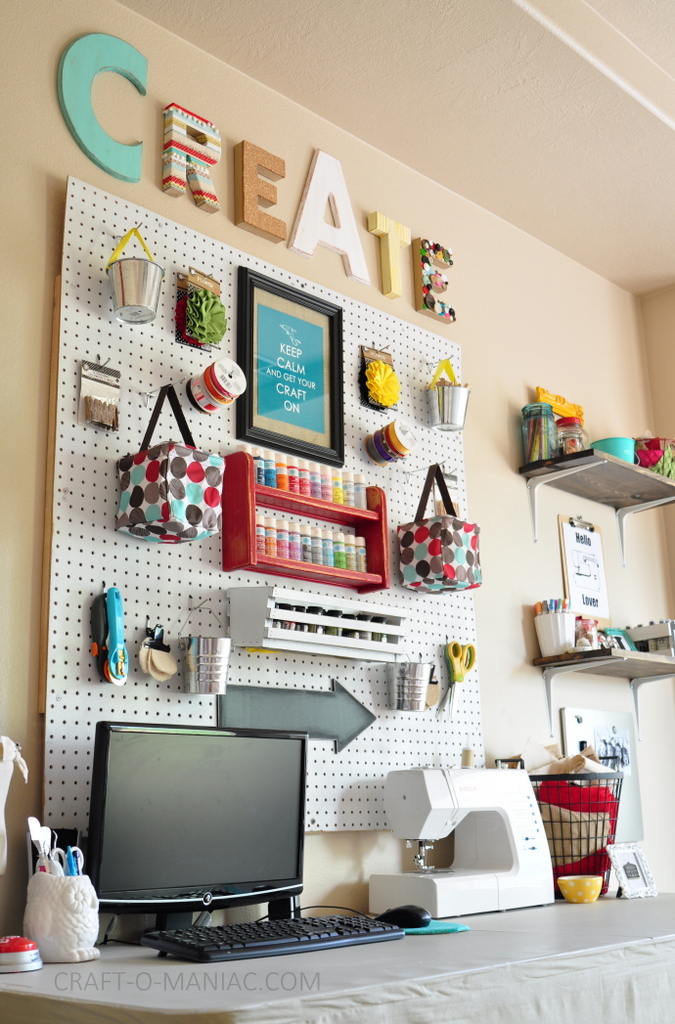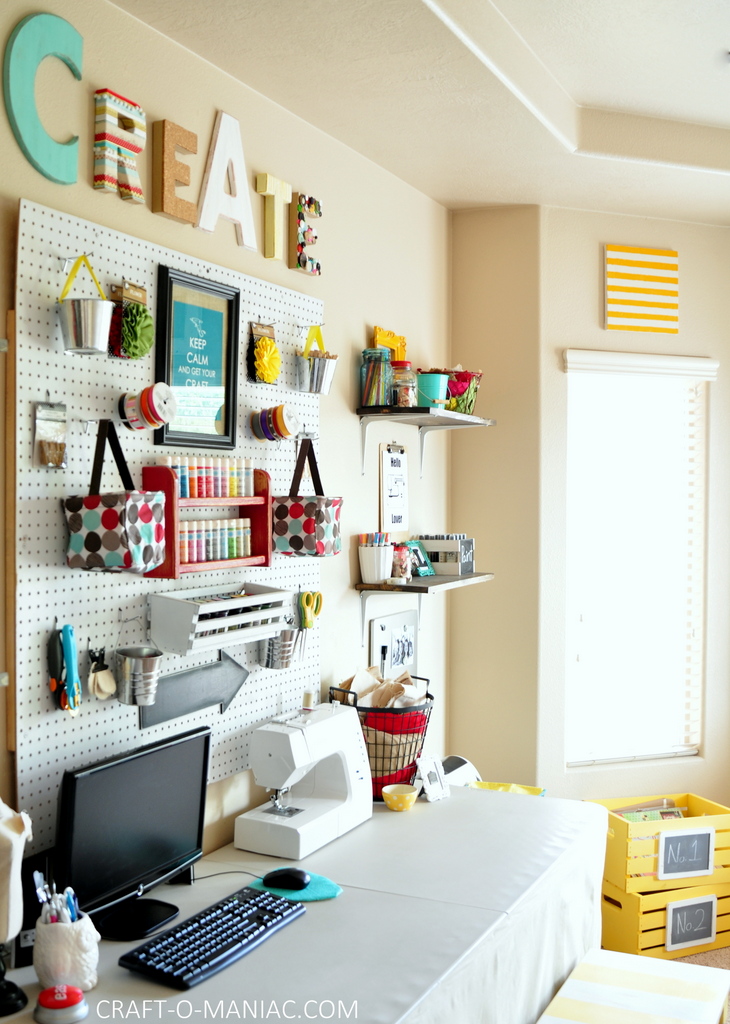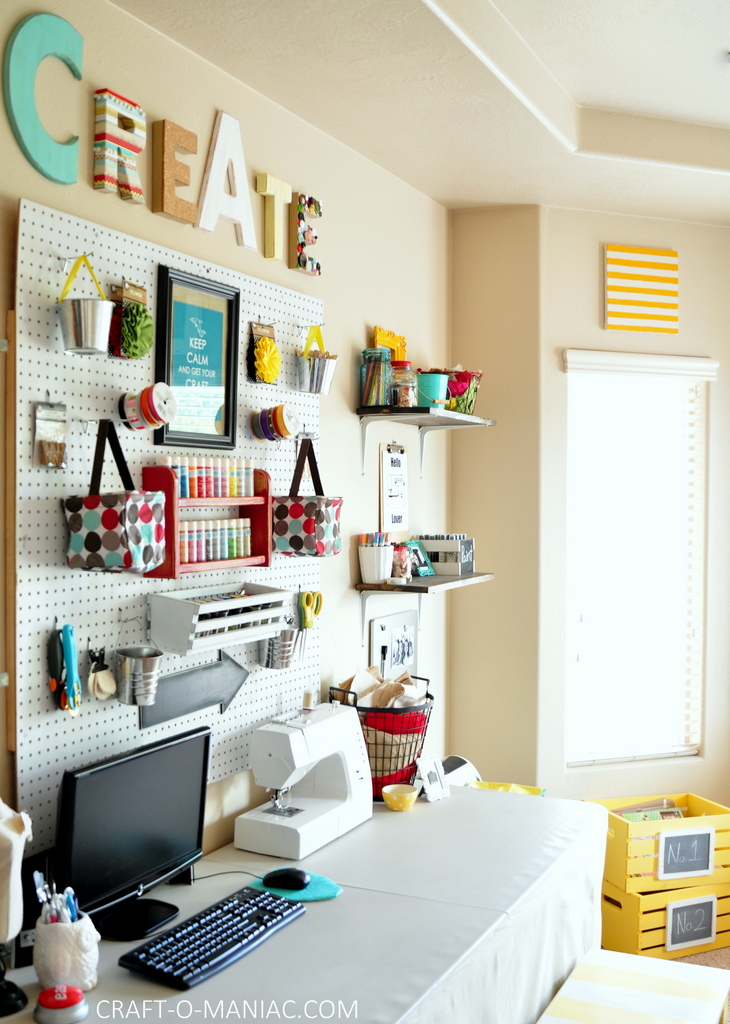 Now lets take a look at a few Before and Afters because they are always fun to see.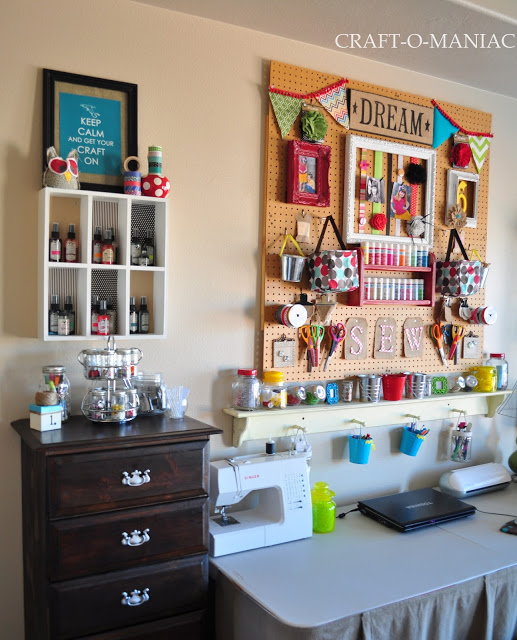 After!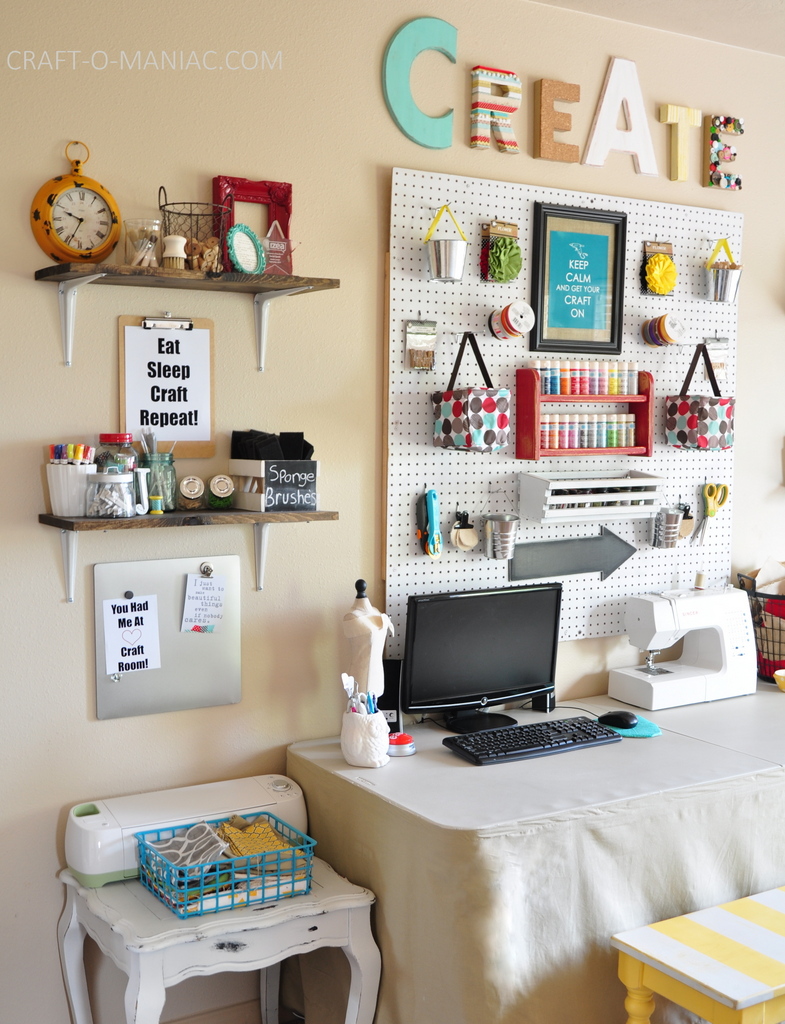 Before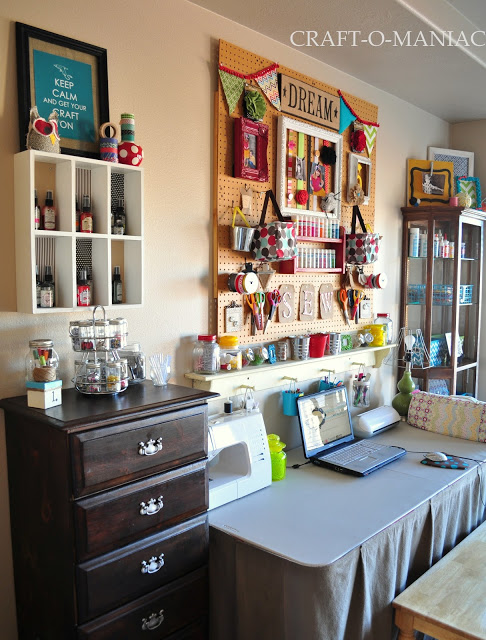 After!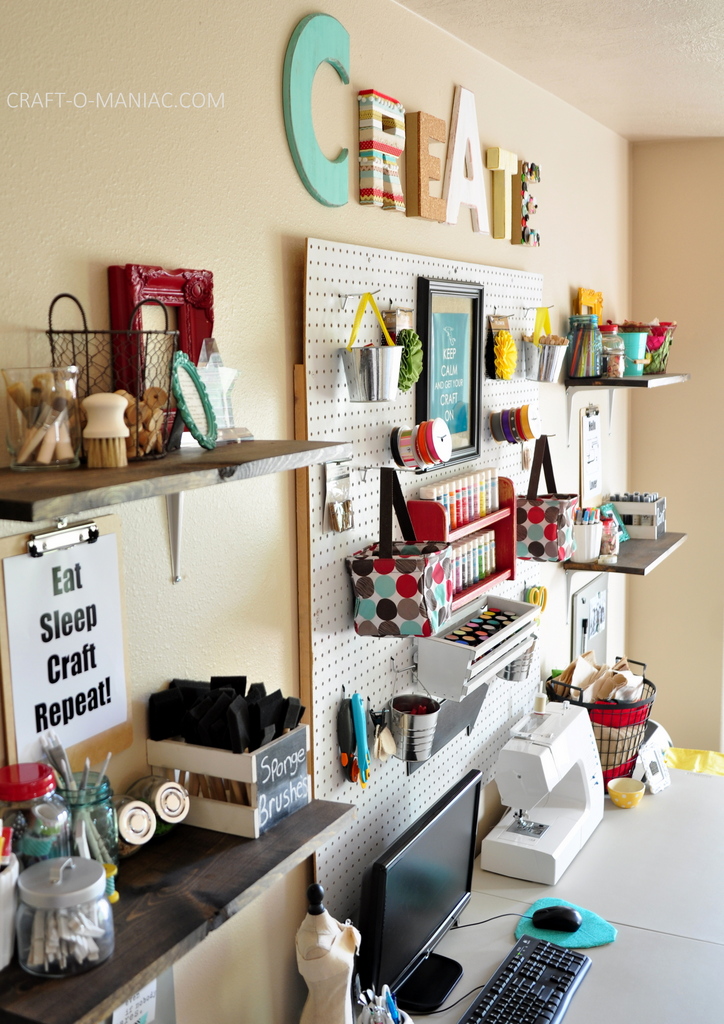 Before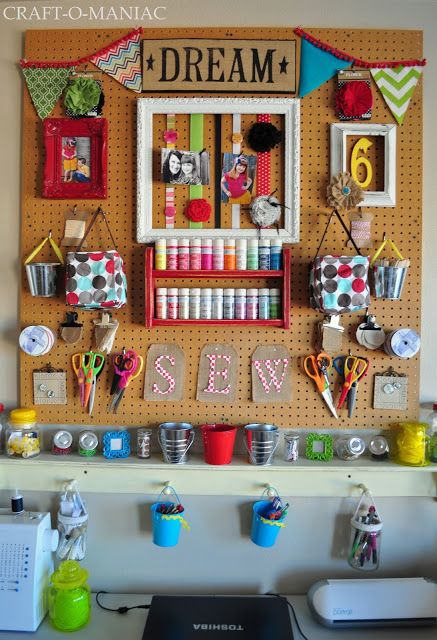 After!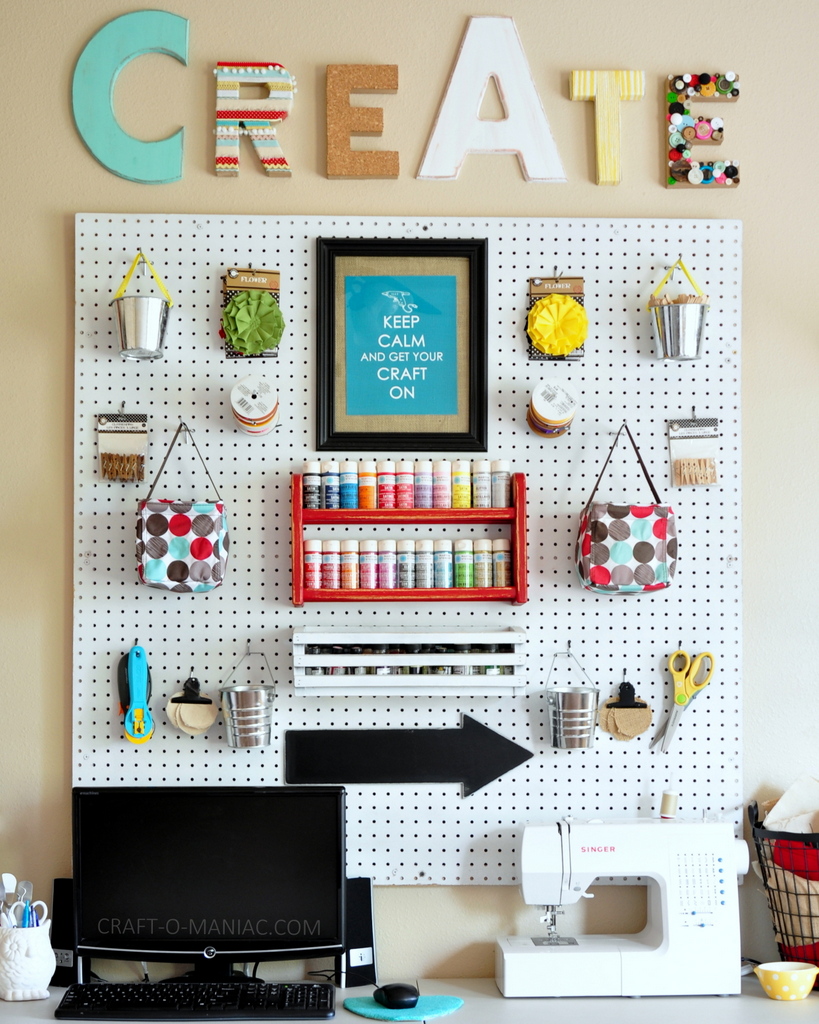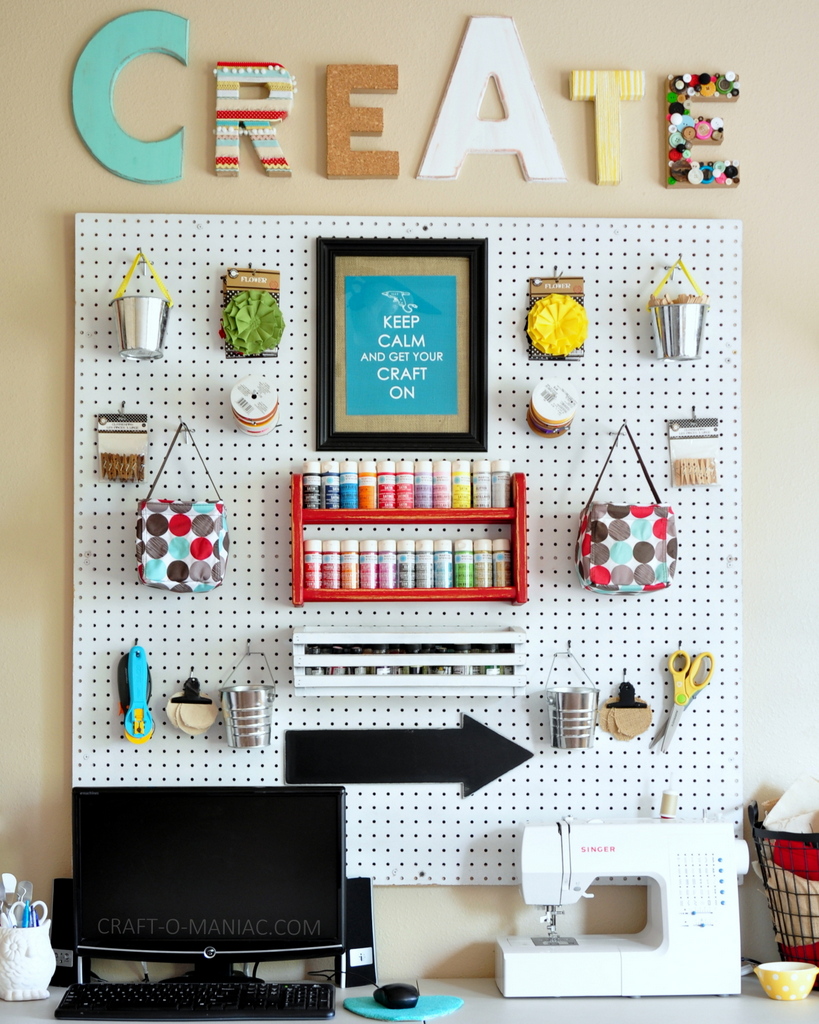 I love my new space and I have been enjoying it a bunch. I sure hope you all have enjoyed my new Craft Room Wall with Whites and Brights.  Thank you so so much for stopping by. If you have any questions about anything you see, leave me a comment and I will reply. xo jen
Linking up to The Link Party Palooza at Tatertots and Jello  Here
xo jen