Handmade Clay Aztec Drop Earrings
Hi guys today I am sharing how I played with this super awesome Souffle Clay. Its called "souffle clay" because its softer to work with, then normal clay, which makes it better for jewelry creating. So I am sharing these "Handmade Clay Aztec Drop Earrings" that I made. I love all the different trendy colors that Souffle Clay offers, I love that it has this super soft velvet like finish once you have made your creation and baked it. I had a lot of fun working with it, and the Sculpey clay tools are very helpful too. I have to say that Souffle clay is right on the money when they say its a lighter clay, so that its not heavy to wear. Its true, I am wearing my earrings now and forgot I even had them on, plus I forgot to mention that they are over 4 inches long.  I new when I got working on my jewelry project that I wanted some kind of modern like "Aztec" type earrings, so I chose a triangle theme. I also wanted bright colors, so I chose what I think are fun "summer colors" orange, like red dessert sand and red rock mountains, and blues like the ocean, pools, and blue skies. Love it!
So lets check out how I made these "Handmade Clay Aztec Drop Earrings"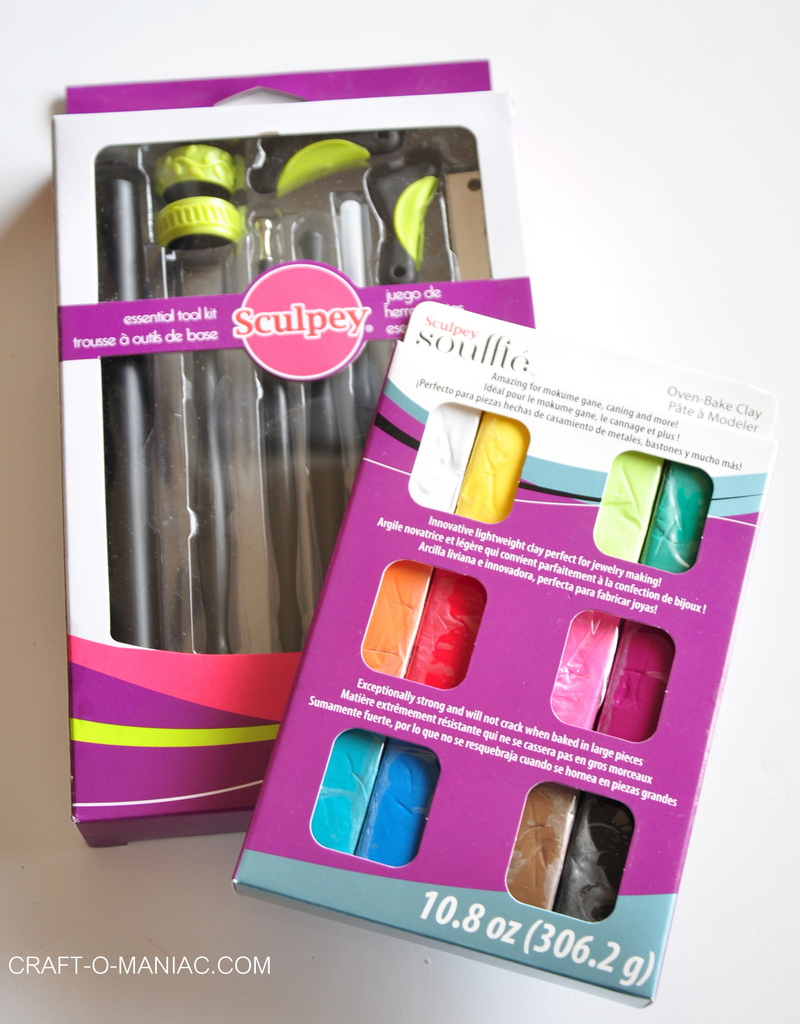 First- I started with my color choices, and then broke off a chunk and started rolling.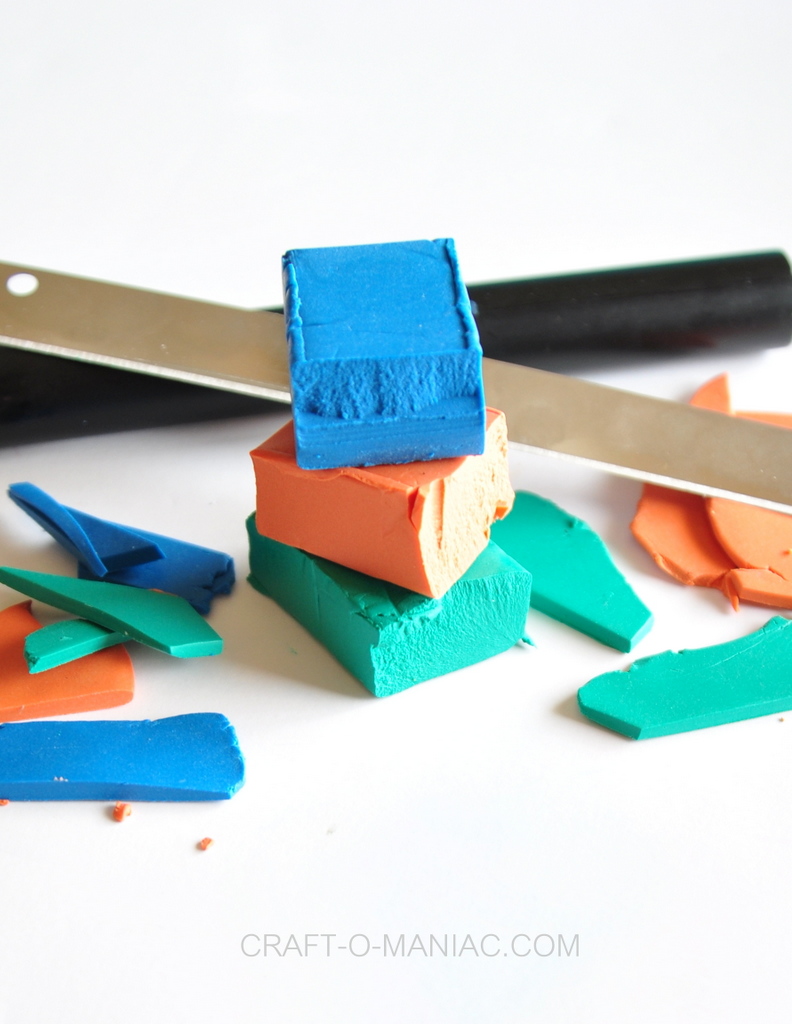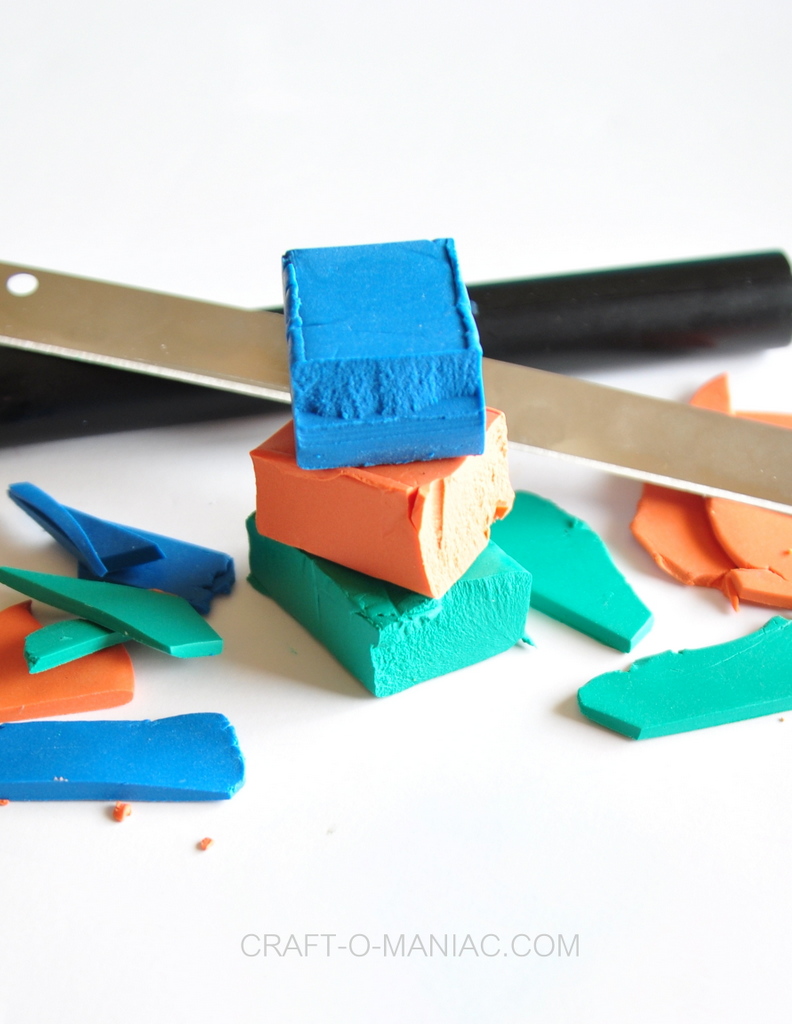 Second- I rolled out the pieces until I was happy with the thickness and size.
Third- I cut out my pieces with a Sculpey blade. I just winged the size I wanted and went for it.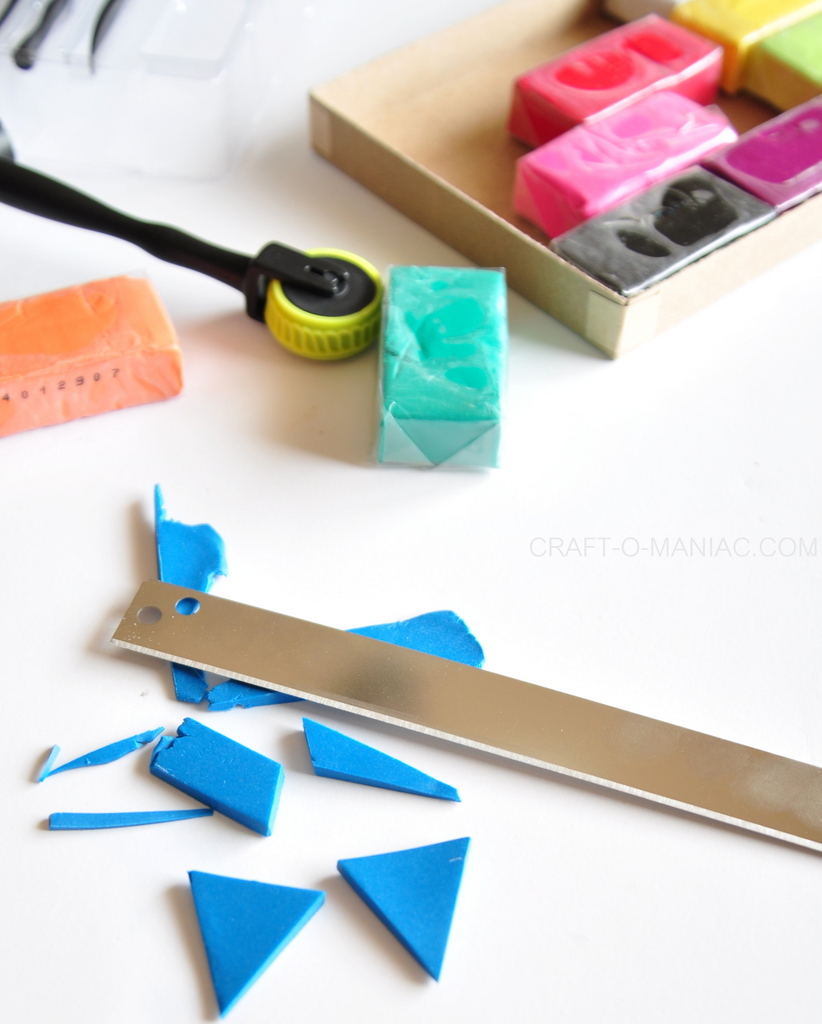 Fourth- I took my previous cut piece and used it as a guide for my other cut triangle pieces.
Fifth- I used another Sculpey tool to poke wholes in the needed places for the earrings rings to go through.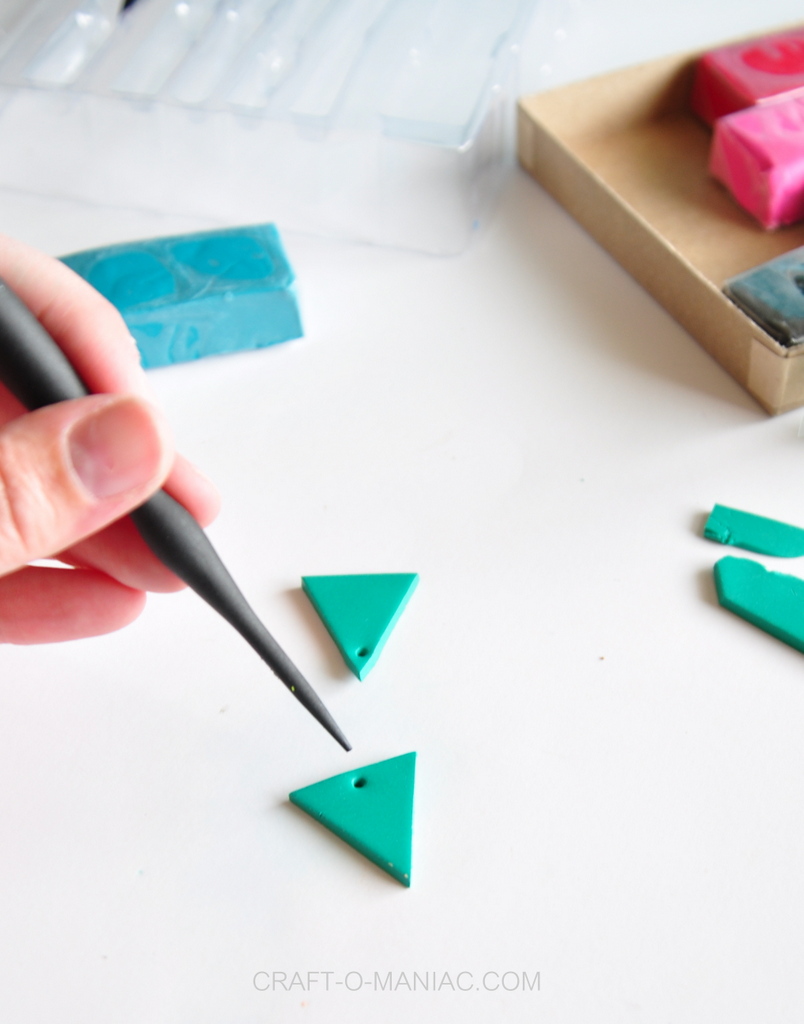 Sixth- I baked everything for 24 minutes at 275 and added some gold paint to the center orange triangle, added my rings and my earrings hoops and I was done.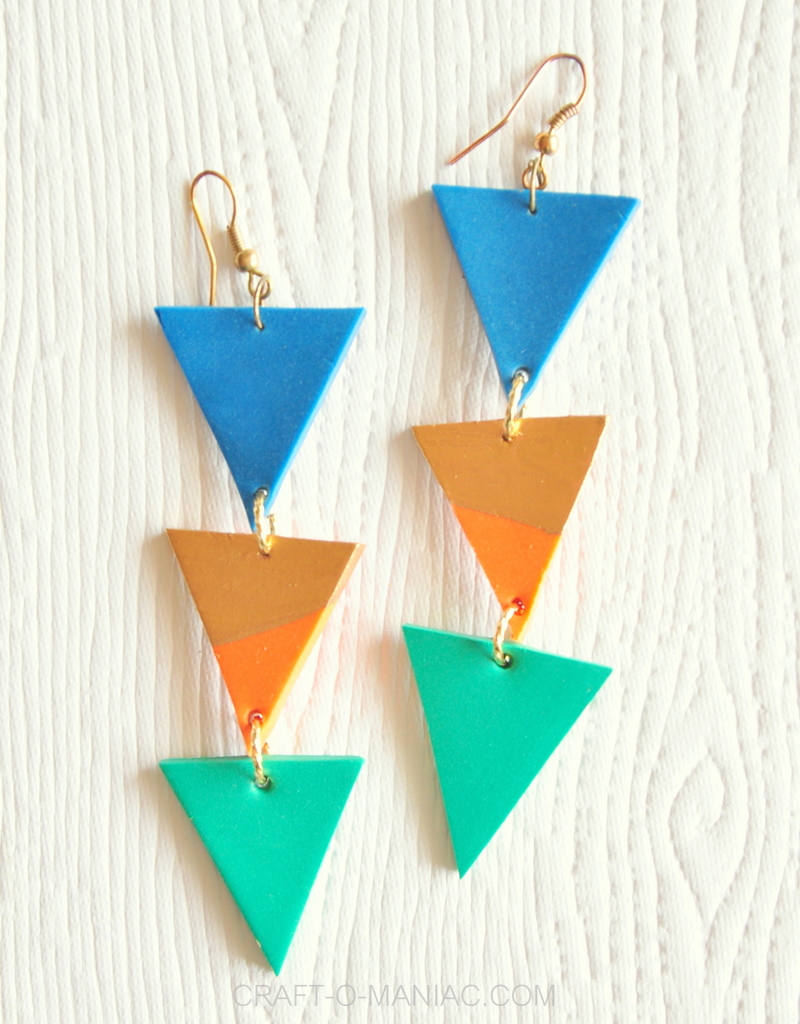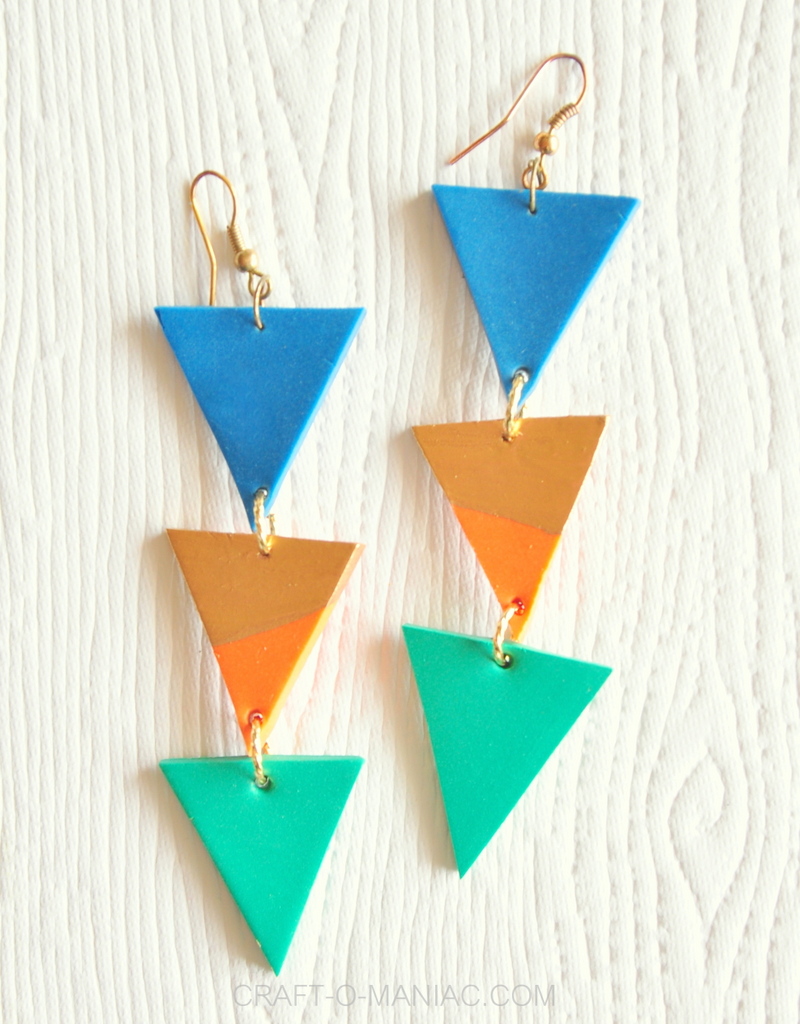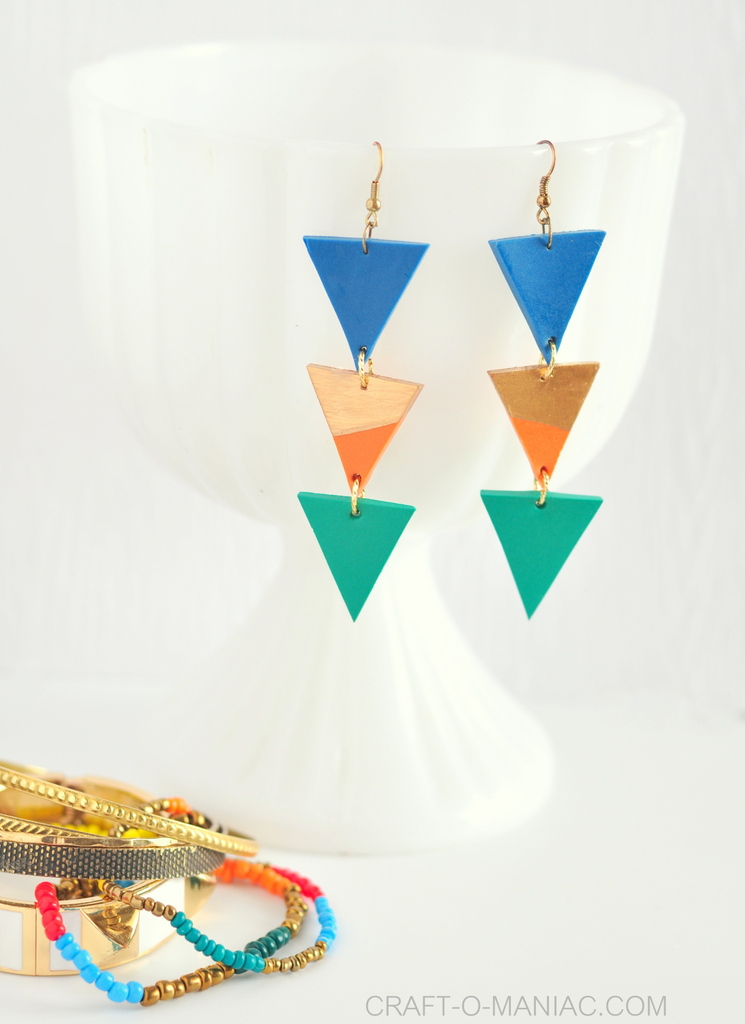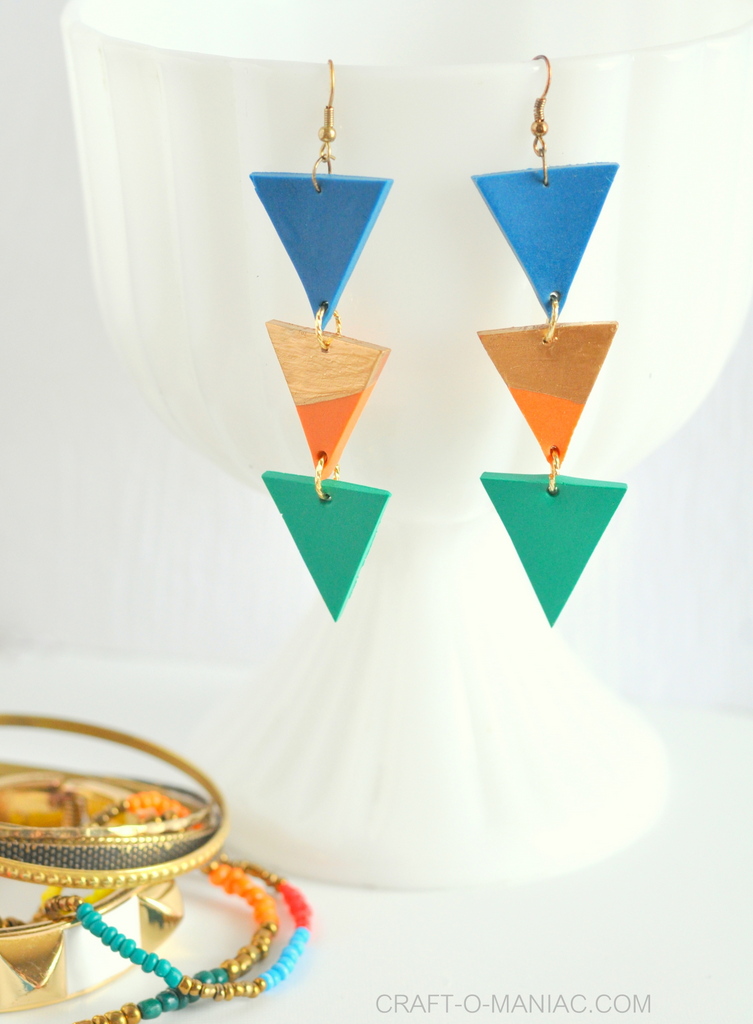 (i phone pic., with filter DUH! wink wink.)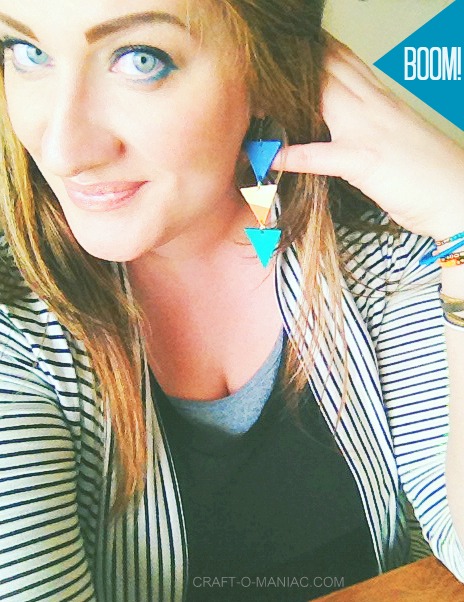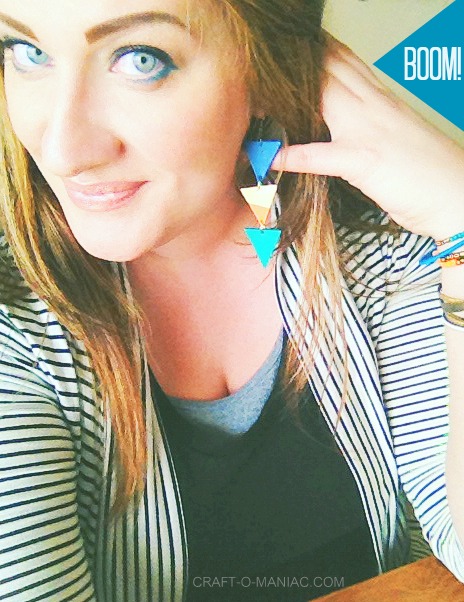 I have to say I love how they turned out, and they go with some existing bracelets I already have. I love the length, color, and style of them. Plus as mentioned they were easy to make and the Souffle clay was a breeze to work with.
To keep up on all things Polyform/Souffle Clay you can follow and find them on Facebook, Twitter, Pinterest, and Instagram. 
Get together with your friends and make some fun jewelry with Souffle Clay. Wink. Thanks for stopping in today. jen
This is a sponsored post by Polyform/Souffle Clay all opinions are 100% mine.