Oh' yum, you totally read that title right! Plus if you already love Rhodes Rolls, then you will love these Rhodes Rolls Confetti Sticky Buns! So my hubby was home the other afternoon, and he wanted something sweet, and this is what we made. I tell ya sometimes he is pretty bad for my diet, even though I make the final call. So these little sticky sugar sweet soft morsels went straight to my buns and then some. Bleh. I just need to be good from here on out, I never like to deprive myself from something I want, so if you don't have a lot then Heck, I think its OK.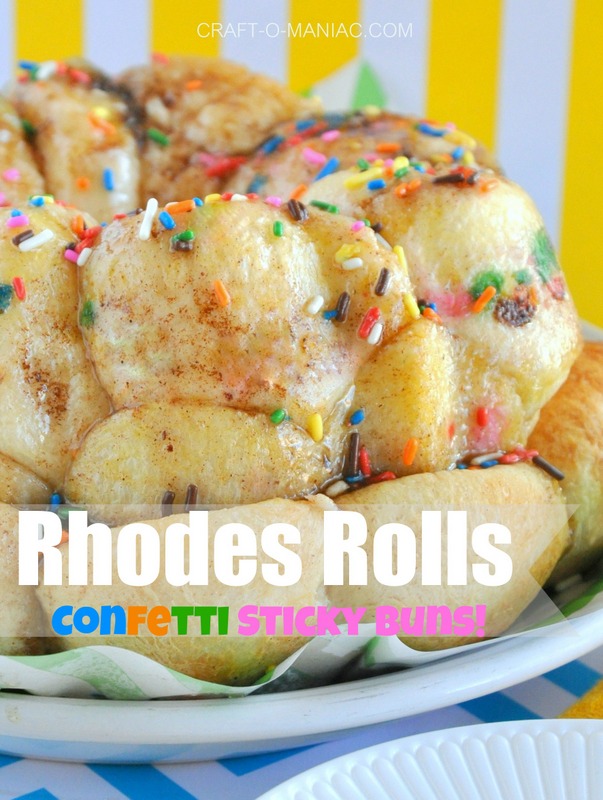 Ingredients:
– A med- large bundt pan
– Cooking spray
– 12-18 frozen Rhodes Rolls (give or take)
– 8 tbs of butter
– 1/2 cup of sugar
– 1 1/2 tbsp of cinnamon
(kind of eye ball it)
Start by warming your oven to 200 degrees, next spray your bundt pan thoroughly add your Rhodes Rolls around the bundt pan. Set aside. For the sauce mixture melt your butter, sugar, and cinnamon in your sauce pan, keep stirring until you don't hear or feel the grinds of sugar. Also, let the sugar mixture come to a bubbling boil. Then pour your mixture all over your Rhodes Rolls. Place your Bundt pan with rolls on top of you oven and let them rise up and over the bundt pan until about doubled. Rotate your pan every 30 mins. to get a nice even rise. Note this works for my husband and I, but if you have another way to help your rolls rise go for it. Next bake your Sticky Buns at 350 degrees for 25- 30 mins. Make sure to check them once or twice. When you feel they are all done baking and not doughy at all, take a large plate and with two pot holders grab the sides of your bundt pan and flip it over so that the sticky buns land on the plate. All the sauce that was on the bottom of the pan will now coat the top of the sticky buns and run back down and onto the bottom of the plate.
P.S. I liked to peel off a sticky bun and then dip it in the sugar mixture on the bottom of the "sticky" plate. Mercy' they were darn good. Enjoy!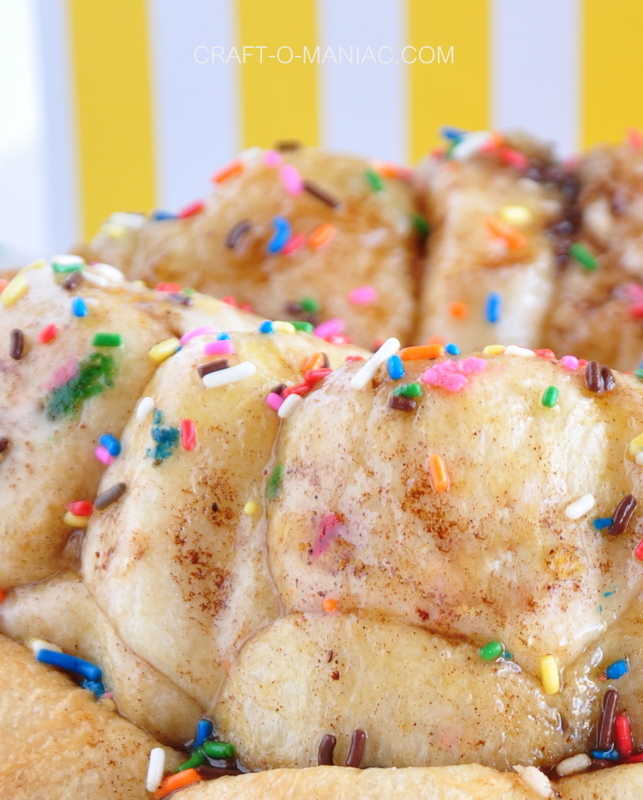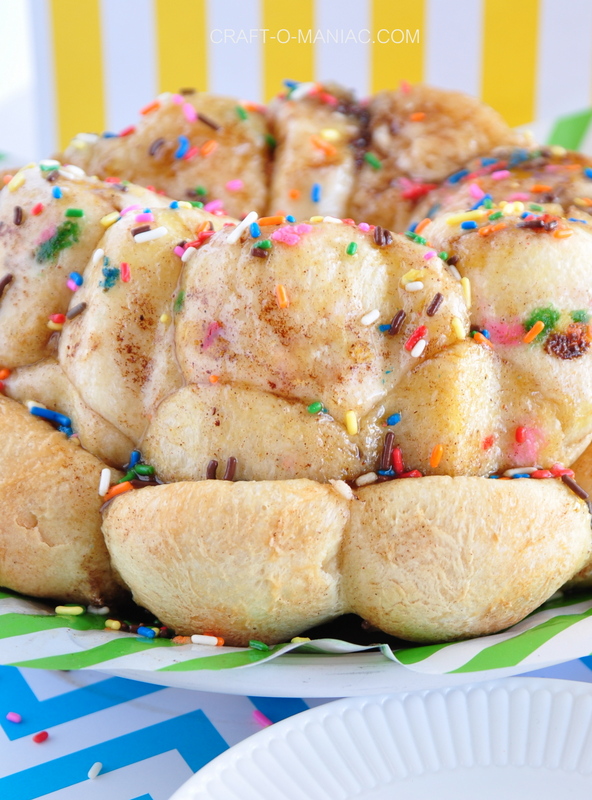 P.S. These would be darling for a Breakfast Birthday Surprise. Confetti makes everything seem like a party.
xo, jen