DIY Gold Striped End Tables
This is a Sponsored post written by me on behalf of FrogTape Brand Painter's Tape for SocialSpark. All opinions are 100% mine.
Eeeeep, I love this tape more than any other tape I have used for painted projects. Soooo, I am thrilled to share it with all of you, along with pictures of the "DIY Gold and Striped End Tables", I painted. 
FrogTape® is the only painter's tape treated with PaintBlock® Technology, cool huh? PaintBlock is a super-absorbent polymer which reacts with latex paint and instantly gels to form a micro-barrier that seals the edges of the tape, preventing paint bleed. Seriously, it totally works, I was blown away by the super clean no bleed lines. YAY!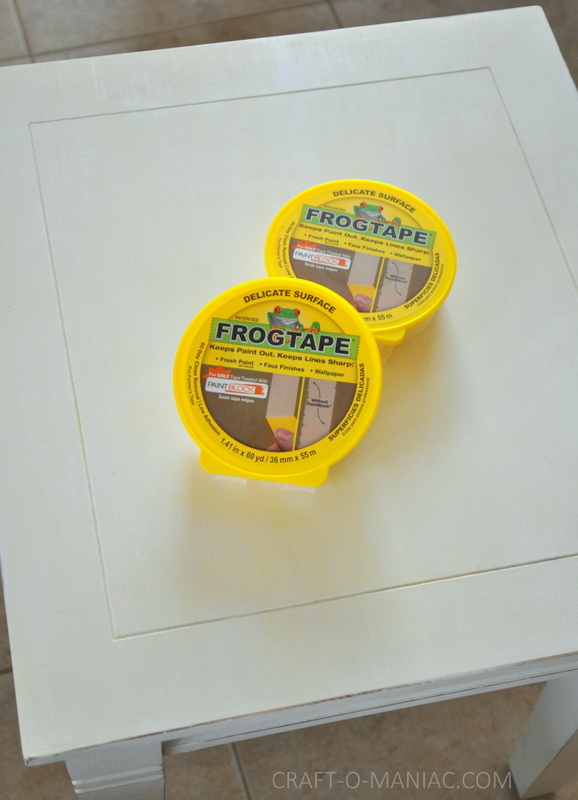 I started with plain white tables that had been primed, painted, and sanded just over a year ago. They needed to be jazzed up a bit from the plain solid white. Before I began taping I made sure they were wiped down and dust free.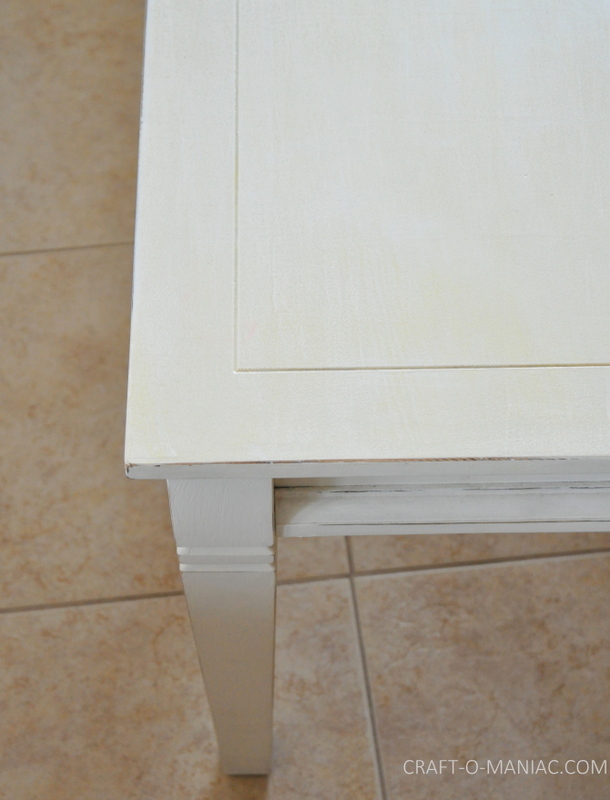 I then simply measured out  my stripes and started laying down my FrogTape®. Once I had everything taped down I moved onto painting.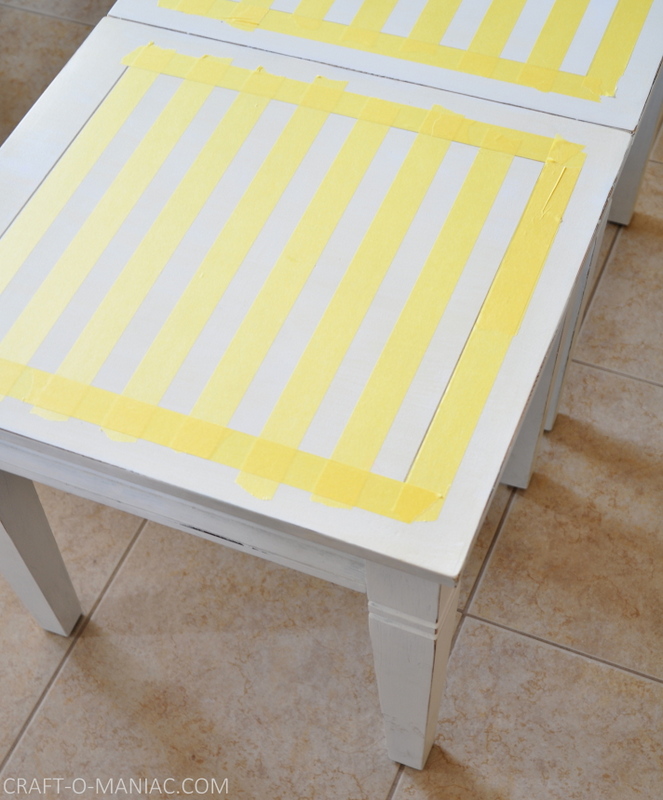 You want to use a nice craft brush, one that won't loose a bunch of bristles. I then used my "Gold Gilded" paint by Martha S. (favorite gold paint, but warning it gives you a headache!) I did nice back and forth even strokes and let the two tables dry a bit. I pulled off the FrogTape® and was amazed by again the super clean and flawless lines aka stripes.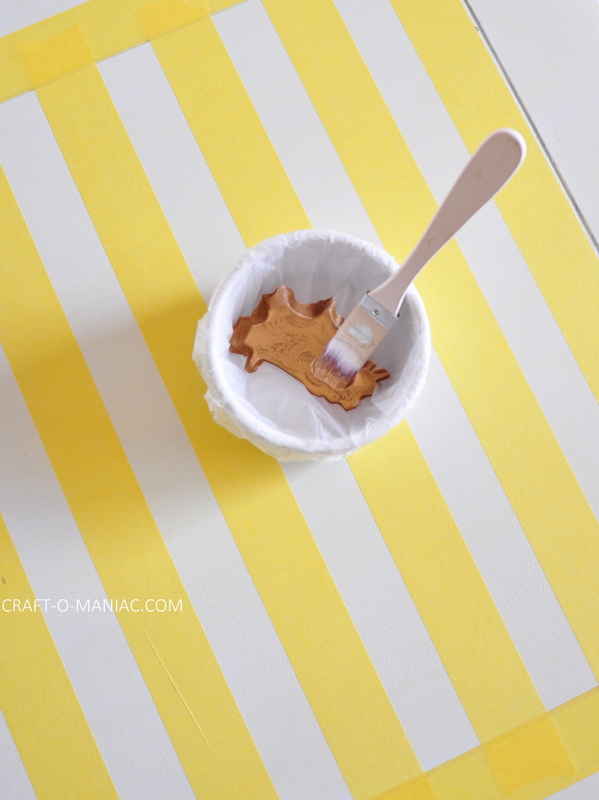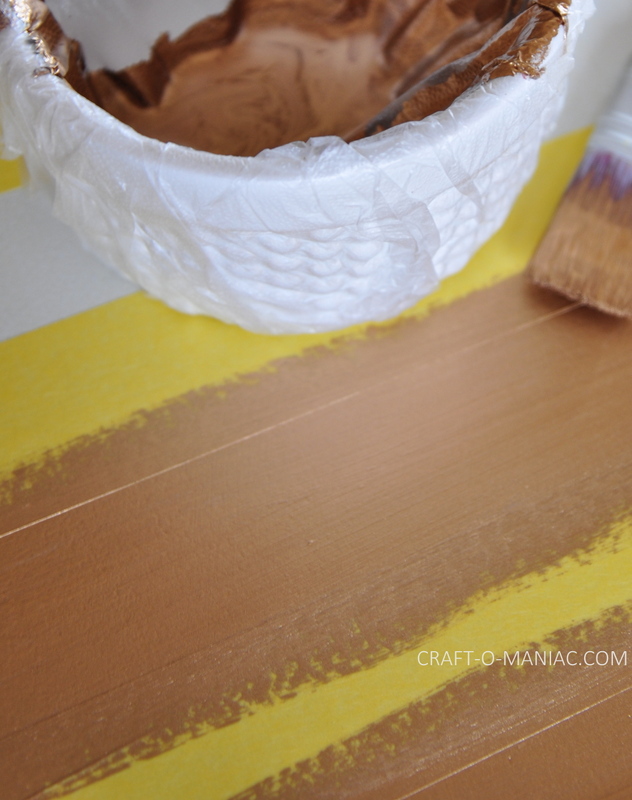 I super PUFFY heart them!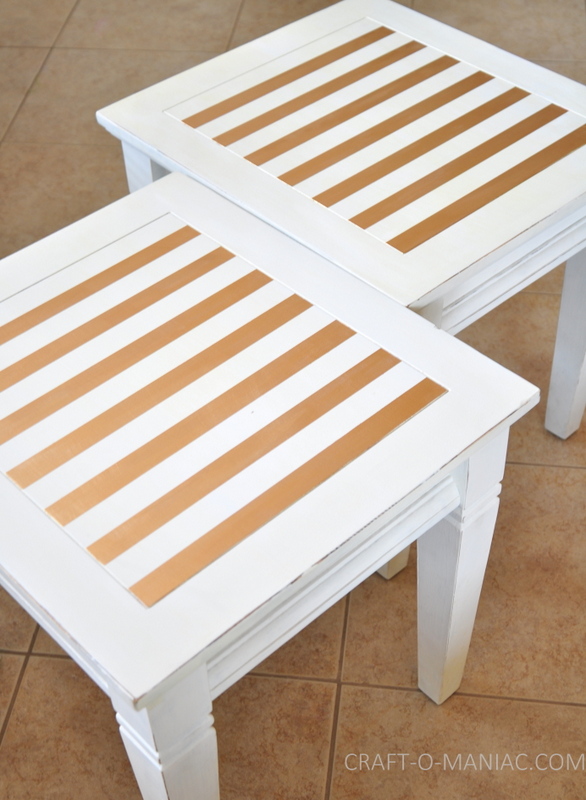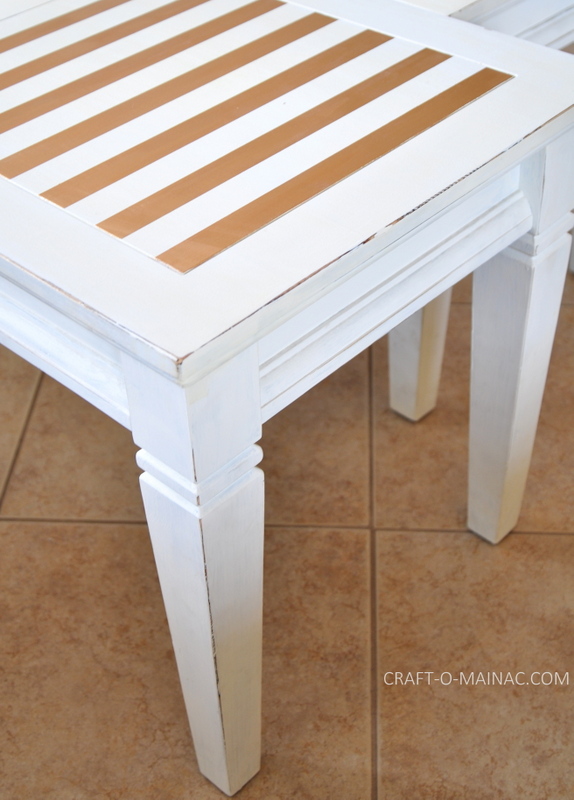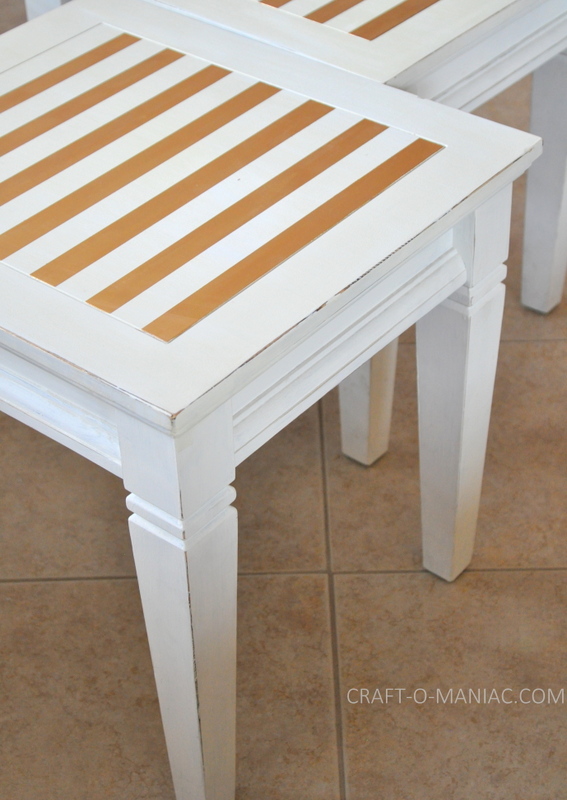 .. and what is some super fab tables without them being decked up a bit?!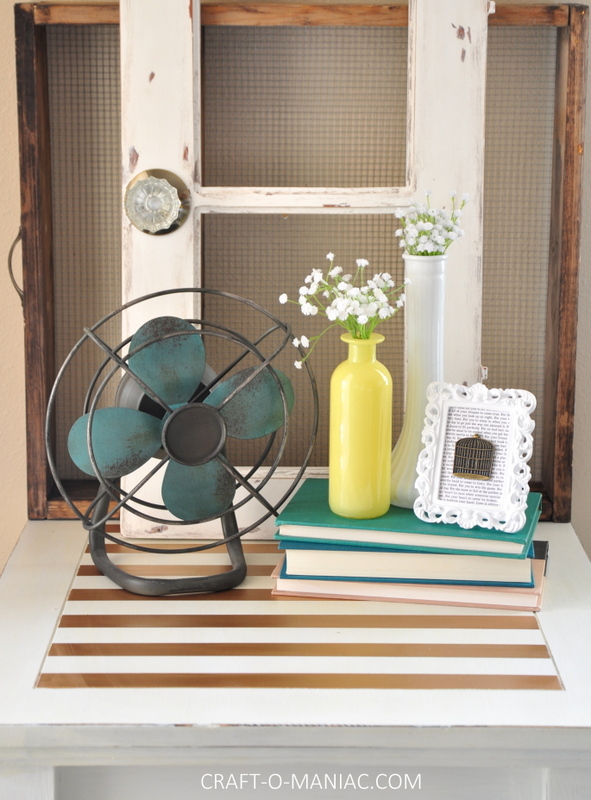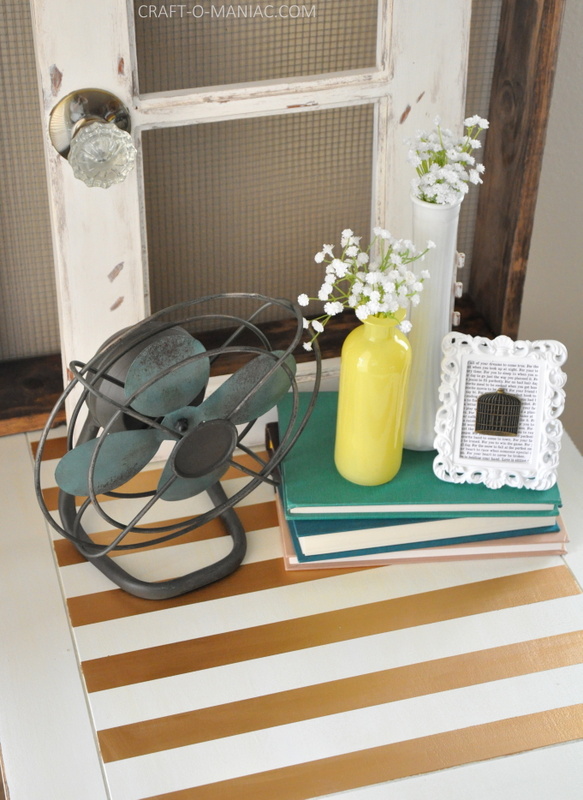 I first dressed up the new striped table with this look you see above and below.
Then I tried it without the cute chicken wire drawer and yellow vase. Here is one of the tables with a gold vase to go with the gold stripes.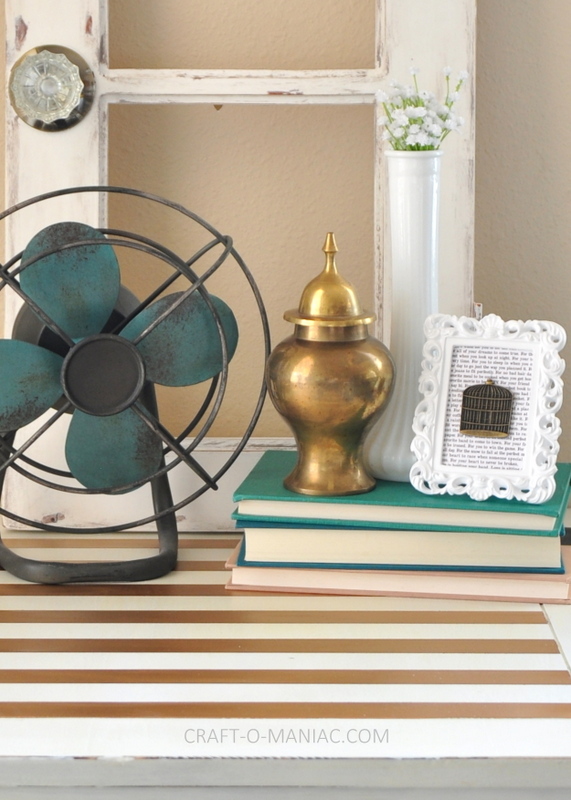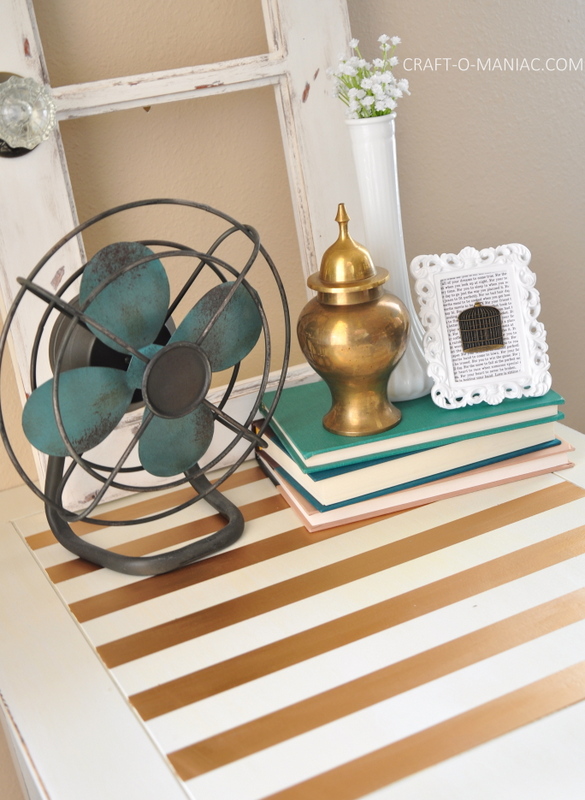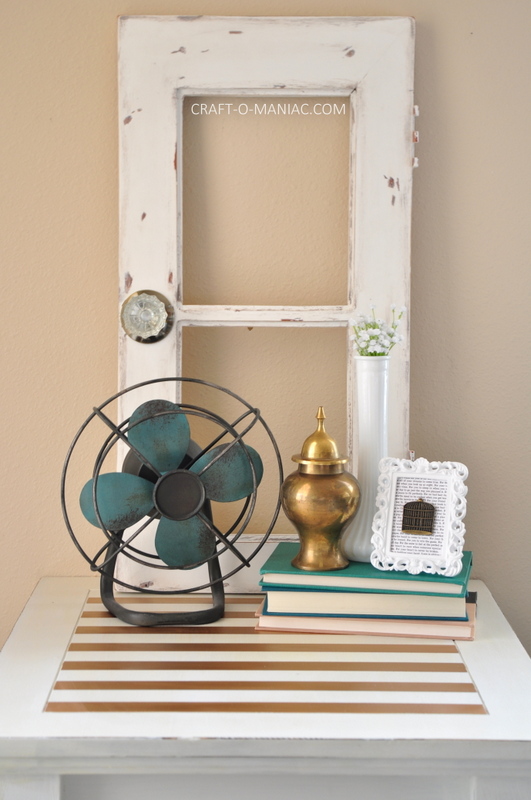 Love them, so much "easy" fun. You can have some clean frustrated fee fun too, using this killer FrogTape®!
Oh and guess what? FrogTape® is on Twitter @FrogTape 
you can follow @FrogTape for tons of creative inspiration!
Thank you so much for stopping in today.