Strawberry Cupcakes with Homemade Cream Cheese Frosting
Looking for a fluffy delicious cupcake with the best frosting ever? Well you came to the right place today! because I am sharing these tasty
"Strawberry Cupcakes with "Homemade" Cream Cheese Frosting!" 
The combination of these two flavors is like Strawberries and Cream! They taste light and delish. Plus I dressed them up nice and pretty for Valentines using
Sweet Works candy sixlets. I also used some other candy sprinkles and mini pink candy balls. 
My loved ones sure enjoyed these pretty tasty cupcakes.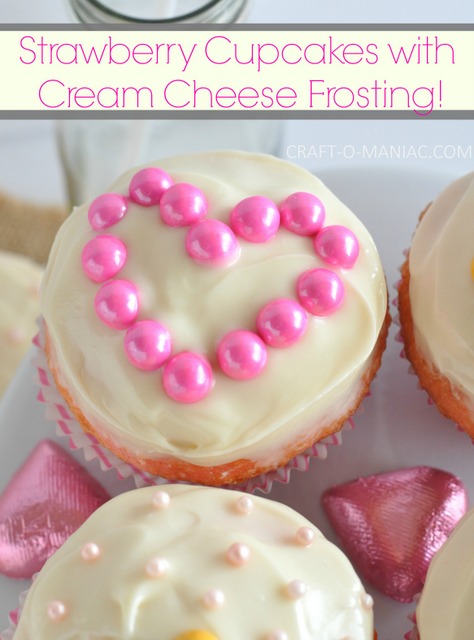 To make the cute lip straws, I found some cute glittered confetti lips at Walmart. I simply whole punched them and slid them onto bendy straws. 
Ingredients:
1 box of strawberry cake mix
(follow the baking instructions for cupcakes)
Homemade Cream Cheese Frosting:
1 package of cream cheese frosting
Mix them all together with a mixer until nice and creamy. 
Embellish:
or other cupcake sprinkles and toppings. 
Part of this post and recipe was a review for Sweet Works. All work, pictures, and opinions are 100% mine.