Well I did it!, I mentioned a few posts back that I wanted to make some kind of a feather boa wreath, and I did. YAY!  I went out and gathered up some supplies to make my own "Feather Boa" Christmas Wreath. I am calling this wreath " Winter Wonderland Christmas Wreath." … a cozy little house tucked up in the winter snowy woods. The cute deer's in the woods love to gather around the snowed in home that is heated by a nice hot wood burning stove, and a hot crackling fire. The people inside sing Christmas carols around the fire and sip on hot cocoa. OK' I am officially a dork! Love me anyways please! anyway, that is what I invision when I look at this
sweet wreath.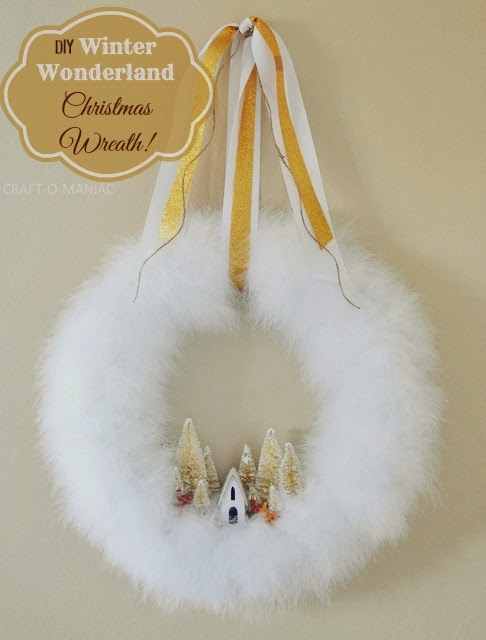 How To: I started with 4 sheets of white felt that I cut into strips, I then wrapped each strip around the 14 x 14 inch foam wreath form, hot gluing each piece down. I then took "3" feather boas (JoAnns) and wrapped and hot glued them to the foam form as well. Next I took my deer's, house, and trees (Michaels) and played with them until I liked the look. Then I hot glued them all down as well. This project was pretty easy about 30 minutes total.
I am pretty much in love with it!!! and my kids love to stand in front of it, especially my 2 year old and gaze at it. So fun!
Thank you as always for stopping in today.
Jen-COM
Linking up to the 36th Avenue
here