Paper Ghost Favor Bags
Hello Friends, today I am sharing such a super easy and darling Halloween "Treat" Craft. "Paper Ghost Favor Bags!" These darling little paper ghost favor bags would be perfect to hand out to your trick or treater's, or to have at a Halloween dinner party as favors on your guests plates. Or they would be cute to take to or have at any Halloween party as favors. They would also be great to make and take to your child's classroom party. Or even give them out to your neighbors.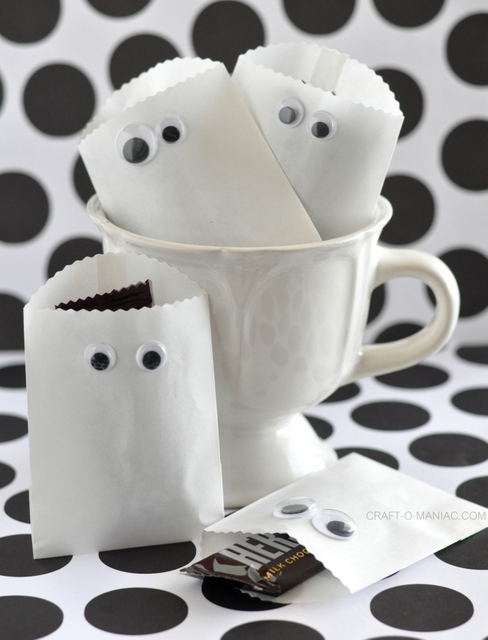 Here is what you need (minus the washi tape!)
You can use glue dots, a hot glue gun, tacky glue, or mixed media glue which is also from Canvas Corp. and next to my hot glue gun is my favorite glue! Now lets
CHARM IT!
Just take your glue adhesive and add large, medium, or small eyes to your little paper bags. That's it!
I love these (not so scary) friendly paper ghost favor bags. I sure hope these little ghosts help you all out this Halloween season!
Thanks for stopping by.
XO,
jen
Need more ghost ideas? here are my