Pop Rocks Marshmallow Pops
My kids love
love
pop RoCkS!!!
 They are just so fun and full of nostalgia. I thought what fun it would be to play off of the 4th of July and all things popping, bursting, and exploding, then to make some super easy and tasty Pop Rocks Marshmallow Pops.  These fun treats are perfect for the 4th of July and all the kids that are going to be at your celebration will love them. I was extra thrilled when I found watermelon pop rocks, (extra summery) Love it!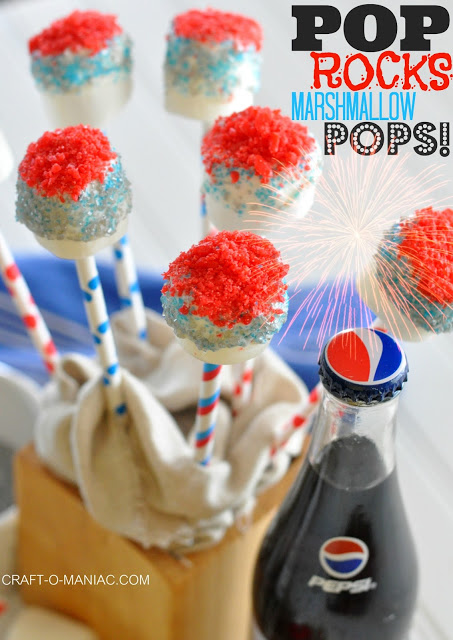 I actually found the fun "Pop Shocks" not Rocks (i call them pop rocks, no matter.) at a local store in my hometown. "Ace Hardware" they have fun novelty type candy and stuff.
I will be back after the 4th of July, so you all have a wonderful and safe 4th holiday with your friends and family.
Lots of love, happiness, celebration, and "freedom!"
xox jen