I spent sometime over the labor Day Holiday playing around with some fun fonts for a Halloween Printable. I kept the printable the same, but changed the colors and design to give it a different look. So here are 6 Free Halloween Printable's with 6 different Designs.
All you have to do is right click on the image and "Save As" then upload it to wherever you want it printed and get it printed out. 
ENJOY!
jen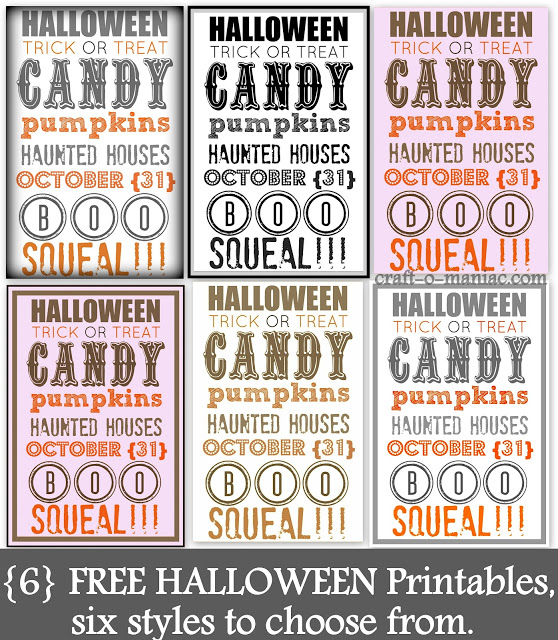 Thank you so much for stopping by. Have a great week.
winks, jen