15 DIY Pumpkin Designs
When we don't want to carve our pumpkins (all though totally fun, and a family time fav.) there is another alternative, and I am here to share that with you
"15 DIY Pumpkin Designs."  Pumpkins are great no matter how you design, decorate, or carve them, and if you do design faux ones, then you can always add your carved pumpkins  closer to Hallows eve, but you new that. wink.
So as mentioned,  today I will be sharing  15 DIY Pumpkin Designs" either faux or real pumpkins, there are many different ways to design and create your own pumpkins, just have fun.
Here is a great line up of some super creative ideas to dress up your pumpkins. I am sharing the Blog and the link source, ENJOY!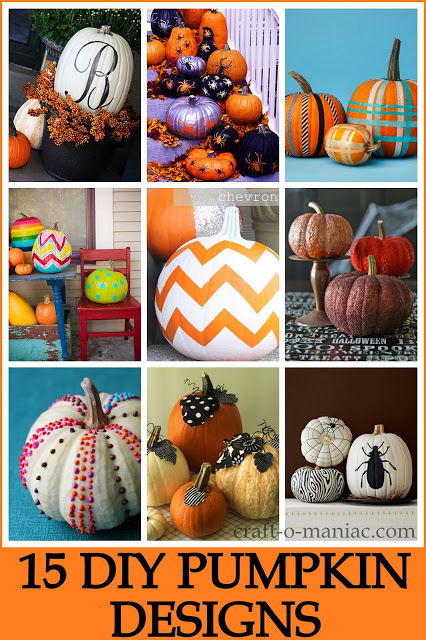 winks, jen