Top Products That You Must Have On Your Shopping List For Your Home
Have you been hunting for essential items to create a comfortable living space? If so, then knowing what products are worth your investment is vital. Whether you're looking for something to decorate with or need an appliance that brings convenience and productivity into your home — we have got you covered.
Read on as we discuss 7 must-have products that will turn any house into a cozy space without breaking the bank!
7 Products That You Must Have On Your Shopping
List For Your Home
Vacuum cleaner
Maintaining a clean home can often feel daunting with the hustle and bustle of daily life. However, a trusty vacuum cleaner can make all the difference. From carpets to hardwood floors, these handy machines can easily pick up dirt, dust, and debris, leaving your floors looking spick and span in no time.
With many styles, sizes, and features available today, finding the perfect vacuum cleaner for your home has never been easier. Investing in a good quality vacuum cleaner can save you time and money in the long run and improve the overall cleanliness and hygiene of your living space. So be sure to add this must-have item to your shopping list and enjoy a cleaner, healthier home with ease.
Coffee maker
A coffee maker is one of the most essential appliances you should have in your home. This simple yet versatile device can brew your favorite cup of coffee in minutes, giving you that much-needed boost to start your day.
Modern coffee makers come in different designs and styles, with varying features that cater to different coffee preferences. The choices are endless, from programmable options that allow you to set the brewing time to single-serve machines that offer convenience and hassle-free brewing.
Coffee makers use different brewing methods, including drip, pod, and espresso, allowing you to choose the type of coffee you prefer. With its affordability, ease of use, and versatility, a coffee maker is an investment that every coffee lover should make.
Toaster
No breakfast is complete without a perfectly toasted slice of bread. This is where the toaster comes in — a must-have item for your home that makes daily routines much easier. With a toaster on your kitchen counter, you can enjoy a variety of breads, from bagels to croissants, with just a push of a button.
And it's not just limited to breakfast items; toasters can also be used for making snacks and sandwiches. Whether you like your toast lightly browned or crispy, there's a toaster out there that can cater to your preference.
With so many models available in the market, you can find one that fits your budget and kitchen design. So, add the toaster to your shopping list today and toast away to a delicious start to your day.
Dishwasher
A household appliance that has become increasingly essential recently is the dishwasher. No one can deny that manually washing dishes can be cumbersome and time-consuming. A dishwasher saves time and energy and ensures that your dishes are thoroughly cleaned and sanitized.
With the advancement of technology, modern dishwashers have become more sophisticated and efficient, providing a variety of wash cycles and temperature options tailored to your specific needs.
Investing in a dishwasher is a wise choice, especially if you have a busy lifestyle or a large family. So, if you want to upgrade your home, add a dishwasher to your shopping list – it's a must-have!
Non-stick cookware
Certain items are essential when it comes to furnishing your home. One such item that belongs on your shopping list is non-stick cookware. This kitchen essential is designed
to provide you with a hassle-free cooking experience by preventing food from sticking to the pan's surface.
Made with ceramic, Teflon, or diamond materials, non-stick cookware is easy to clean, requires less oil, and heats evenly, which translates into healthier and more delicious meals. Whether you are a beginner or a seasoned chef, non-stick cookware is a must- have in your kitchen that will make your cooking experience much easier.
Solar panels
Infinity solar panels are a must-have on your shopping list to make your home more energy-efficient and environmentally friendly. These innovative panels, typically installed on a roof or in an open area with plenty of sunlight, absorb sunlight and convert it into usable electricity for your home.
Solar panels are a long-term investment that can significantly save your energy bill over time while reducing your carbon footprint. Plus, many local and federal incentives are available for those who invest in solar panel technology. With the ability to power your home and reduce your environmental impact, investing in solar panels is a wise choice for any homeowner.
Quality curtains or blinds
The finishing touches can make all the difference when turning a house into a home. While furniture and decor are important, don't overlook the impact quality curtains or blinds can have. Not only do they add privacy and light control, but they can also tie a room together and create a cohesive design.
Investing in curtains or blinds can also improve your home's energy efficiency, helping to keep rooms cool in the summer and warm in the winter. With various options in both materials and styles, finding the perfect curtains or blinds to suit your home's unique needs and aesthetic has never been easier. Add this must-have item to your shopping list and transform your space into a welcoming oasis.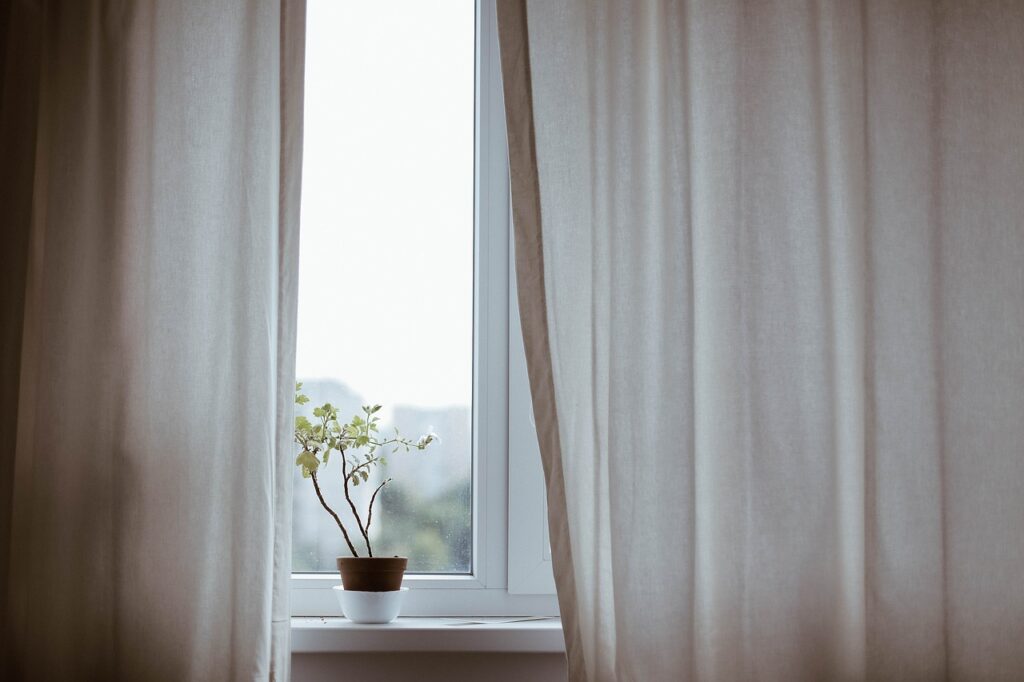 How Can You Enhance Your Shopping Experience For Your Home? Shopping for your home can be an enjoyable experience with some simple enhancements:
List what you need to purchase and determine your budget. This will give you direction and prevent overspending.
Consider researching products online before heading to the store to know what you want and compare prices. When shopping in-store, take your time and browse different options to find the best quality and match for your home. Don't be afraid to ask for help from a sales associate if you have questions or need assistance.
Consider the overall aesthetic of your home and ensure that the items you purchase fit well with the current decor.