How To Make Your Home Look And Feel More Comfortable
There is no place like home and it is reasonable that we want it to be the best place to spend our time in. However, it takes time to transform your house into a home of comfort and peace. It can be quite demanding to establish yourself at some places and make them feel at home. This is especially true with rentals. But, you can make every place your home with a couple of simple tricks. Here are some recommendations.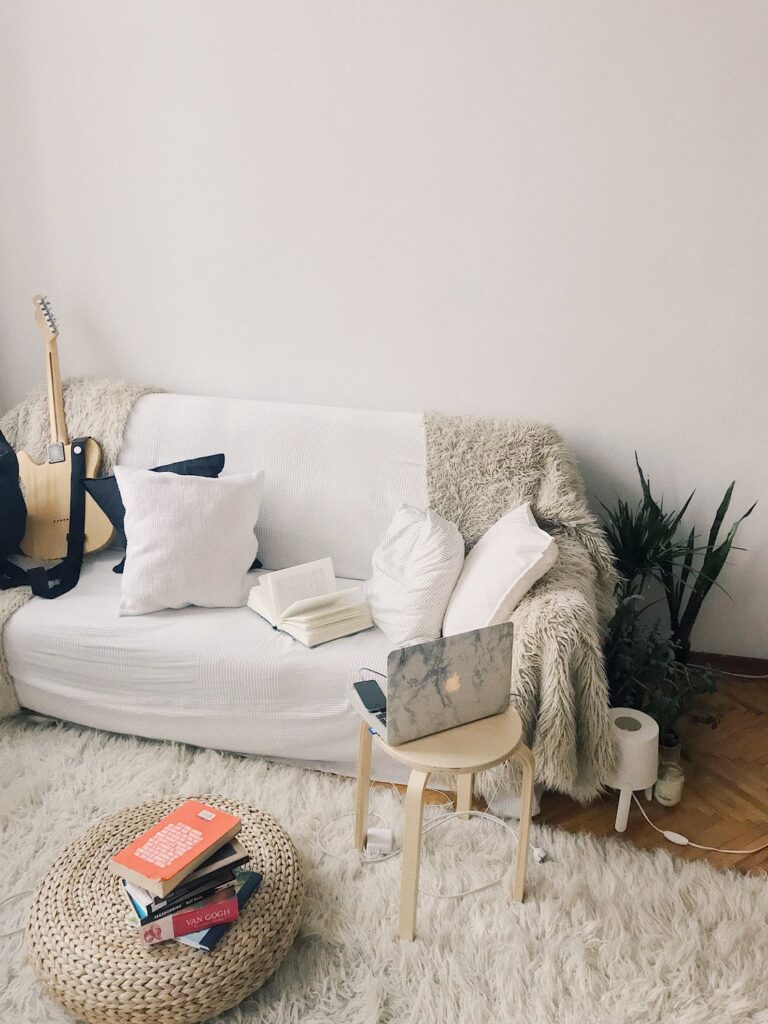 IMAGE SOURCE:
Shutters
The most important part of your home is that feeling of privacy. There are some ways you can protect yourself from the curious eyes and shutters are definitely among the best choices. Shutters can be either opened or closed, but since every tier of these shutters can be angled, you do not need to seek a compromise between light and privacy, since you can have both.
With Shuttercraft's plantation style shutters, you can achieve a perfect visual appearance of your home and maximum privacy. These shutters will make your home stand out with their unique visuals because the shutters look good from any angle. Shutters may provide you with something that few window coverings do: they can effectively keep the heat inside your house. This will benefit you in various ways and lower your energy bills.
Extra Lighting
Besides the scientifically proven fact that good lighting can considerably improve your mental health and productivity, it can also contribute to the better visual aesthetics of the place. Lighting can make your space feel comfier.
Nowadays, some contemporary lighting solutions will totally reshape your space and give it some spice. If you want to create a warm atmosphere in your home then you need to add yellow or white lighting. On the other hand, there are colorful lights that will totally change your home and create a unique impression.
These colorful lights are usually installed around furniture or along the ceiling edges. Candles can also contribute to the space and make it warmer and cozier. You can also install light dimmers which are a great idea that will enable you to match the lighting, mood, and part of the day.
Plants
Leafy plants and some extra greenery are phenomenal ideas to enrich your space and give it a natural spirit. Indoor plants have a unique ability to match any space and interior design.

If you do not have a green thumb like an orchid or ficus that demands a great deal of care, you can go for some indoor plants that are almost impossible to be killed. Let your imagination work so that you can put pots of herbs in your kitchen and use fresh ingredients in your cooking.
You can put some elegant leafy plants in your living room and make it appear more vivid. Plants are a really good idea since they can bring an innate natural spirit to your home and are healthy for you since they will give you a sense of care and responsibility without being a burden.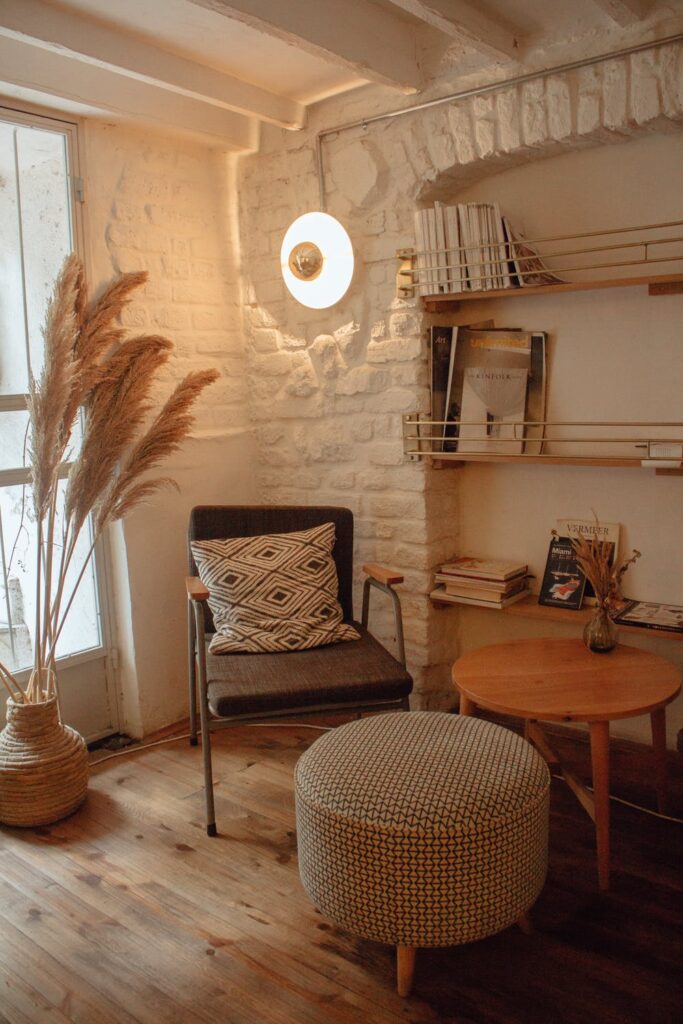 IMAGE SOURCE:
Art
Not all art is bought at auctions or galleries. You can hang art from your friends or watch some DIY art tutorials for creating unique pieces of art. This might sound bonkers to you but there are some insanely interesting ideas you can legit do at your home.
If you are not sure about your abilities, you can always purchase something to decorate your walls. According to some research, art has a positive effect on your mental health and can considerably improve your mood. Paintings are not the only form of art you can put into your home; tapestries and figurines are also interesting details that can give your home a unique aura.
Soft Details
You can always make your home cozier than it already is. For instance, you can add a soft blanket to your sofa or some colorful cushions. Research indicates that soft things like weighted blankets may relieve the feeling of stress and anxiety. These bedding accessories are quite popular nowadays and make a perfect detail for your living room.
Spa Nights
Start with supplies like aroma diffusers, bubble baths, aromatic sticks, and gentle candles. This will create a cozy and warm feeling and make your home your own stress-relief spot. You can allow yourself as much time as you want and enjoy every single moment in the comfort you created.

You can make your home cozier, warmer, and softer with just a few simple tricks. Most of these suggestions are on the budget and will not affect your living but make your home more
pleasant.