How To Upgrade Your Home's Exterior
House exterior design is more essential than ever, and ensuring that your house looks good from the outside (as well as the inside) will boost your curb appeal, not to mention your day-to-day enjoyment when you come home or just take a look at your property.
Whether you have a contemporary, traditional, or somewhat unusual house, there are both small and large modifications you can make – from windows and cladding to even the color of your front door – to enhance the saleability of your home and its overall appearance, so it's worth looking into your choices. Read on for some more ideas.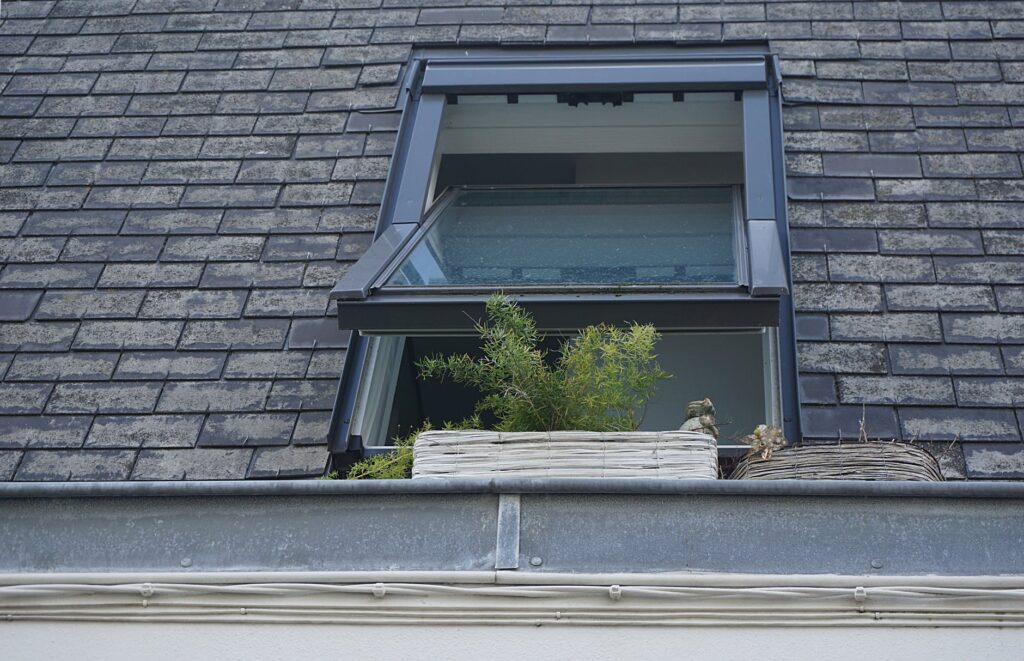 Change The Proportions
Changing the overall dimensions and proportions of a building is frequently worthwhile for a major restoration. This can be accomplished by expanding a home upwards or outwards in order to produce a more attractive balance, better symmetry, or to replace poorly planned additions made by previous owners.
It may also be feasible, subject to planning approval, to add a second story to a bungalow, converting it into a house, or to replace a flat roof. Many minor additions, particularly those at the rear and sides of a house, can be built without having to ask for permission, although this will depend on a variety of different things, and it's always wise to check things out beforehand.
Regardless of how dramatic – or not – your new addition is, make an attempt to either match new materials precisely with the original materials used to build your home or opt for a striking contrast, such as swaths of glass next to Victorian brick.
Change The Exterior Finish
There are many reasons why you might wish to change the existing exterior finish. If your house has stone cladding, pebbledash, mismatched bricks, or a combination of various exterior materials from the past, you may remove – or, even simpler, cover – them with a different material to create a whole new appearance. Cladding over pebbledash is common because, although the pebbledash is durable and simple to maintain, it can appear rather harsh.
To help integrate the different components, the most cost-effective method is to simply paint the outside of a house with brick paint in a neutral colour, such as white. You should budget a few hundred dollars for this.
If the original brickwork has been damaged, rendering and repainting may be a preferable choice. Alternatively, cladding your home's outside will make a significant impact if you want to give it a fresh new, modern look.
Replace The Roof
The roof is a highly prominent element on certain home types, particularly bungalows, so changing its shape, or the external covering, or even just improving the look of the current tiles, can alter the appearance of your property. It should be noted that this is not a simple task. Because it is expensive and labor demanding, most individuals undertake it for one of the following reasons:
In the course of a loft conversion or expansion
In the process of increasing the efficiency of the house (with new insulation)
When the roof covering is changed
If you're stripping the roof tiles, it's a good time to think about installing insulation and extra skylights if you have a loft conversion since it's simpler to make structural modifications with the weight of the tiles gone.
Replace The Windows
Windows are a house's main feature and one that is often noticed first; changing them may transform its whole personality, particularly if done in combination with an overall renovation plan. This can be either good or bad, depending on what you want to achieve and how it is done. If you want to keep a historic property's original look, it is particularly important to select windows and doors with care.
Consider metal framed windows and doors as replacements if you want to give your house a modern makeover that is styled to match its historical feel. Crittall-style designs are popular among renovators looking to make a statement. No matter what you do, the windows shouldn't ever stand out too much; they need to blend in well, so it's important to research what you want and speak to expert fitters before making any significant changes in this regard.
Update Your Front Door
Whether you choose a new front door or repair and paint your existing front door, this is a fast, simple, and frequently do-it-yourself method to improve the appearance of your house.
If you live on a street with a lot of the same house types, you should attempt to match your front door as closely as possible to those of the houses around you. There are numerous contemporary doors that are designed to appear like old designs, so if you're looking for new with a classic look, you won't have to go far.
If you live in a historic property and want to restore the outside of your home to its former glory, scouring reclamation yards for a door in the style and era of your house is a smart option, as is hiring a talented joiner to create a new one that exactly matches the original.
Add A Porch
A porch on the front of your home will add charm to a featureless façade while also offering additional, useful storage space inside. It is particularly important to consider if your entrance door leads directly into your living room rather than a hallway.
Consider design carefully; the porch should be built in a style that complements the existing architecture and is proportional to the size of the home. Remember to take your cues from the current roof pitch and angles. Consider the effect of an enclosed porch on the natural light that passes through your existing front door when constructing one – you may be able to increase the quantity of sunshine with a well-thought-out design.
Convert Your Garage
By converting a garage, you can drastically change the look of your home and acquire a whole new living area. The transition from old to new should be smooth; this may mean employing an architect to guarantee the details and proportions of elements such as windows are correct. Outside, keep the material palette to a minimum, and urge your builder to tooth and glue the new work into the old to prevent a bolted-on appearance.
Before you proceed, consult with a local real estate agent to check you're making the correct decision – if the benefits of an additional room are less than the requirement for secure parking, for example, the effect on the value of your house could be negative.
Large double garage doors can be an eyesore at the front of a house and don't always fit in with a period-style renovation. Converting the garage into a living area and replacing the doors with walls and windows will change the main elevations and could contribute to a more conventional period appearance.
Landscape The Backyard
After all the construction work is finished, focus on backyard landscaping and renovating any outside area visible from the front of the home. Choose a planting strategy that complements the rest of the project – if you've chosen a modern finish for your home's exterior, go with architectural plants; for a more traditional look, go with cottage garden plants.
Don't just think about the plants and greenery, either. Making sure the patio, pathways, and even walls and gates look good could make a massive difference to the overall aesthetic and will undoubtedly benefit you if you choose to sell up or if you just want to enjoy your home and yard to the fullest.