10 Interesting Hacks for Door Decoration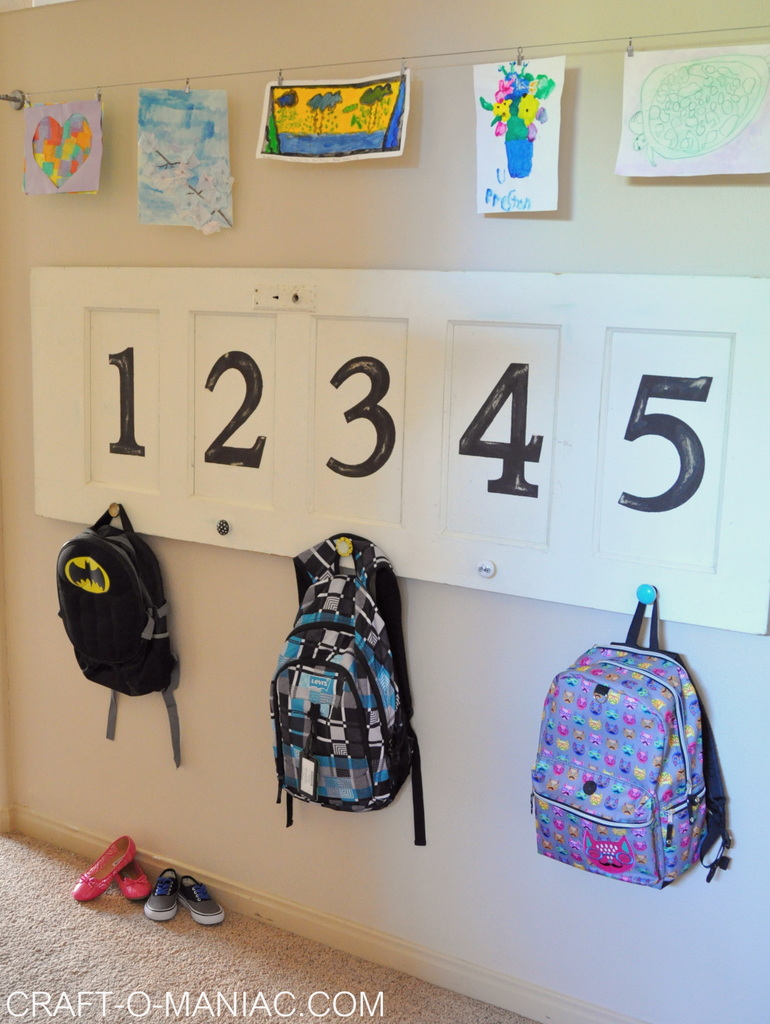 Whether it's a cute batten door in a cottage on a hill station or it is a gumwood door in your apartment house, a door is like an invitation card to welcome your guests or visitors. Of course, it must be strong and sturdy but also, impressive in addition to it. The more attractive
your welcome, the more exciting your visitors will be. And so, here we explore ten such interesting hacks you can apply to decorate the doors of your house or property.
1. Transform the look with Crisp 3D Panels
Whether it's a sliding cabinet door or a regular room door, 3D panels can give an organized and modern appeal to your doors. Bonus, you get a geometrical style look to accentuate the tiles and patterns on the floor or wall. These 3D panels can be in the form of moldings, little trims or frames in different colored polishes and paints.
2. Fancy Door Handles for a State-of-the-art Facelift
This is a fantastic idea for art lovers. Especially if you like to explore the intricate and ornamented decor in ancient or medieval style, try out some gorgeous carved door handles to match your artsy taste.
3. Give A Twist of Traditional Style
If you live in India, you might have seen grand marble lattices and jali screens in monuments, forts and palaces. You can add this element to your house as well. Engage in some traditional style fret-work cut-outs, lattice doors or wire mesh. If your front entrance doors are set in wood, try layering them up with jali screens made of metal, iron, alloys or wood.
4. Add Pops of Color
Adding color is one of the easiest and terrific ways to add an element of charm to your home decor. According to the theme of your home decor, polish your doors in bright colors such as hot pink, pastry blue, deep mango or even emerald green. To experiment further, try adding different colors to different parts of doors including front & back panels, trimmed panels, door knobs, door handles outlines or sides.
5. Dress up in Twinkles and Glow
Dress up the door frame by wrapping it in strings of rice light beads. Or, if you want to get more stylish, pack in the wooden or steel frame with LED or neon screens. For an out-of-the-ordinary glow, even a colorful stained glass gives off a fabulous effect.
6. Play with Textures
This is a one-of-a-kind yet common way to exude the appeal of richness and luxury in your living space. Especially if you're a lover of fine upholstery and furnishings, why not add a dash of upholstery to your doors as well. Explore with designer fabricated doors studded with metal balls, pins, beads, or carvings. If you're ready to shell a few more pennies, even intricate gem-work is a great fit to add some fine texture.
7. Experiment with Peg Rails
Usually the doors in bedrooms, bath or laundry consist of peg rails. Bring out your inner artist and look out for innovative ideas to mix and match with placing your peg rails from top to down, from left to right or maybe in a random fashion.
8. Bring in some royal elements
Replace the regular door handles and knows with ornamented ones. Try adding artistic metal door knobs made in brass, silver, gold or copper. Serpentine handle pulls, floral door knobs, and door handles with scrolls are some wonderful examples to try. Their intricate detailing and artwork will add some royal style appeal to your room or living space. Adding to it, ceramic door knobs are another great idea.
9. Splash in some School Style
Colorful erasers, pencils and glaze papers are the part and parcel of houses with kids. If you too have kids in your house, kick in the school feel by decorating your doors likewise. Doll up the doors with some exciting wallpapers. There are hundreds of varieties available in the market. Play with different patterns, textures and papers as per your decor style.
10. Magnetize Magnetize Magnetize
Tired of too much stuff and too less space to store it? Well, this is just the perfect hack for you. Yes, doors can be used as a storage too. Stick and hook in some good quality magnets on one or both sides of the doors and hang in your handkerchiefs, socks, or work folders. There are many decorative magnets available these days. There is no end to how much you can innovate!