Fall & Halloween Porch Decor
Yeah! we are about 90% settled into our new home, and I could hardly wait to do some decorating on our porch. The outside of our home needs a lot of curb appeal, but I was amazed what some Fall & Halloween Porch Decor did to sprucing it up a bit. It sure helped in taking away from the semi dingy, old, and dinged alluminum siding.. as well as the yucky diying lawn patches.
The large skeleton I bought at Costco last year, but then I saw that JOANNS has one when I was there yesterday. The ladder my hubby made, the wreath I got a few years ago and then added another wreath insdie of it, along with pine cones, and some ribbon. Other items I picked up here and there. The cute skeleton holding our house number and the furry owl (his eyes light up green and blink on and off slowly) are both from Oriental Trading Co. The large "Pumpkins" sign I made.
Pumpkin Sign How To Supplies:
– 1 piece of plywood 10 inches x 75 inches.
– birch white or white acylic paint
– dark orange acrylic paint
– smaller roller brush
– sponge brush
– paper mache letters from JOANNS "Pumpkins"
– Antique mod podge
– Hot glue gun
– sander (optional)
To Make: I started by painting my long board with birch white acrylic paint with my paint roller, I then dipped my sponge brush into the orange acrylic paint and went around the edges of the board. I let it all dry. Then I added two coats of antique mod podge to all my letters. Next I sanded the board with an electric sander on all the edges and over the front here and there. I finally hot glued the letters down all wonky, because that looked more Halloween to me. Done.
Here is my Fall & Halloween Porch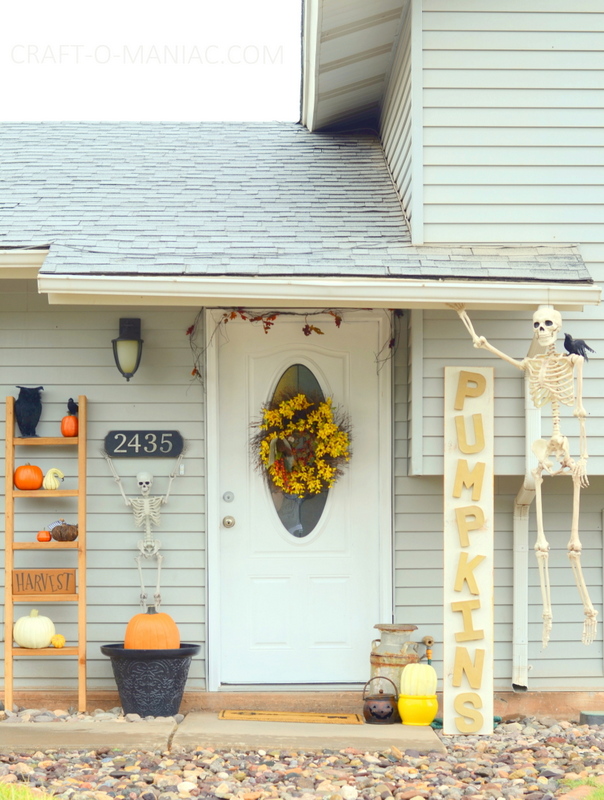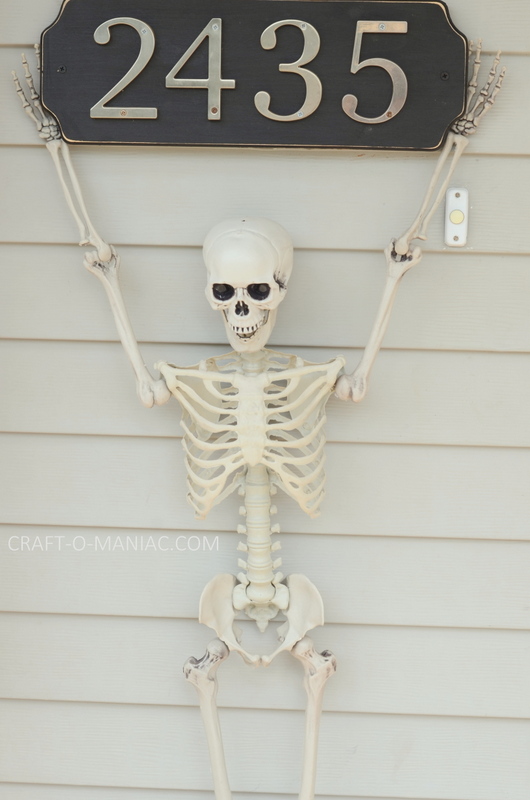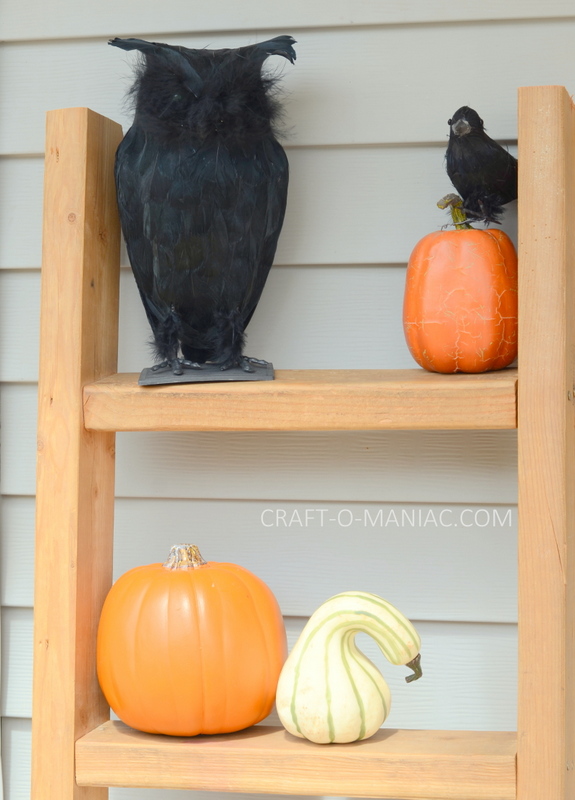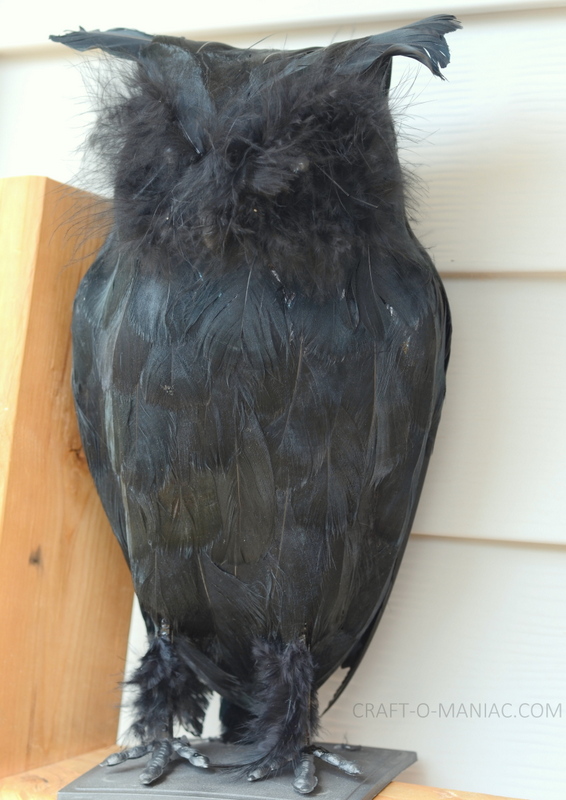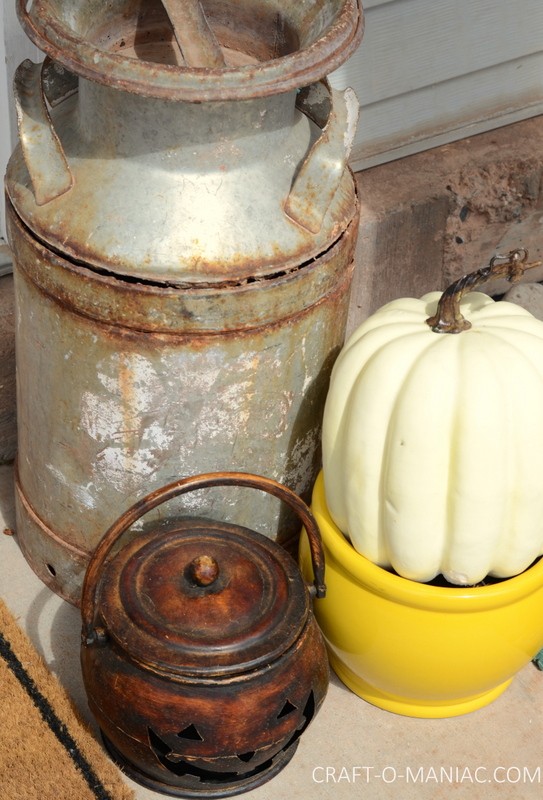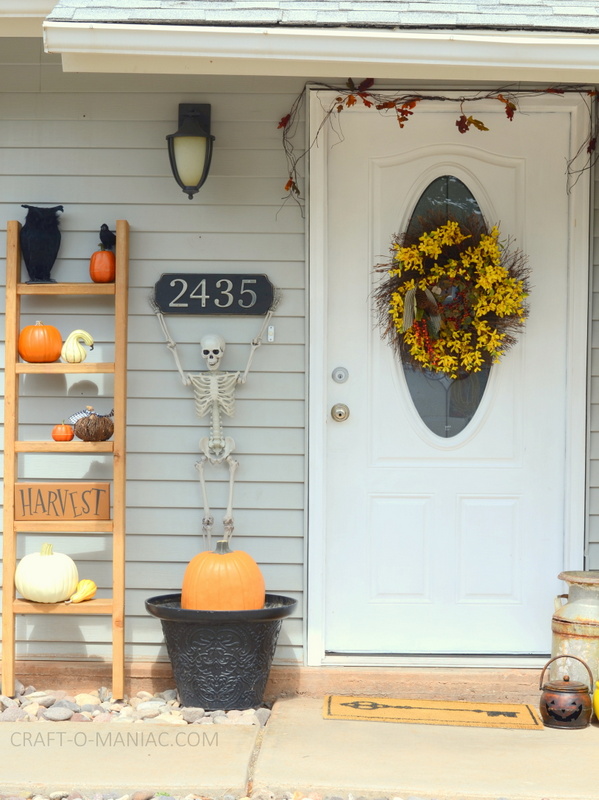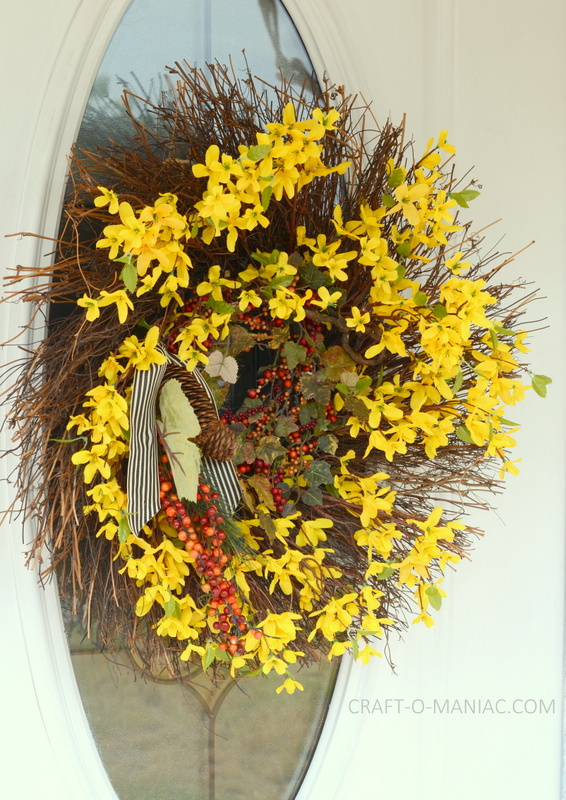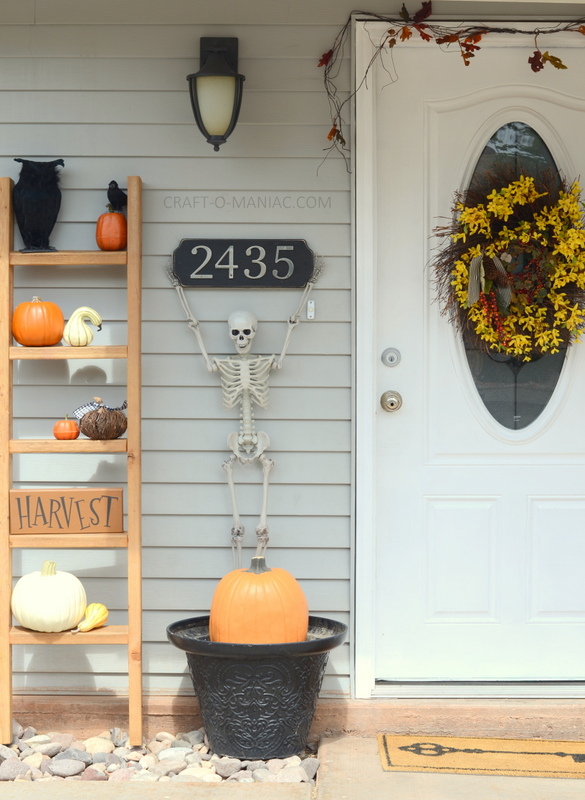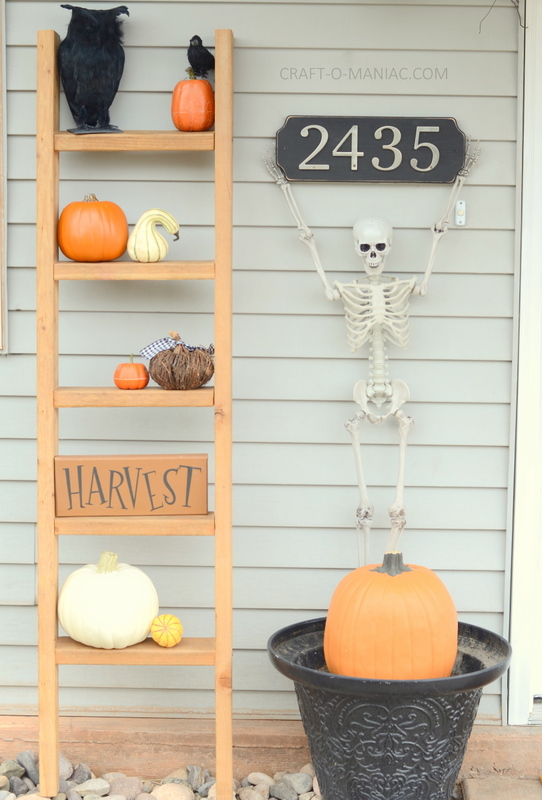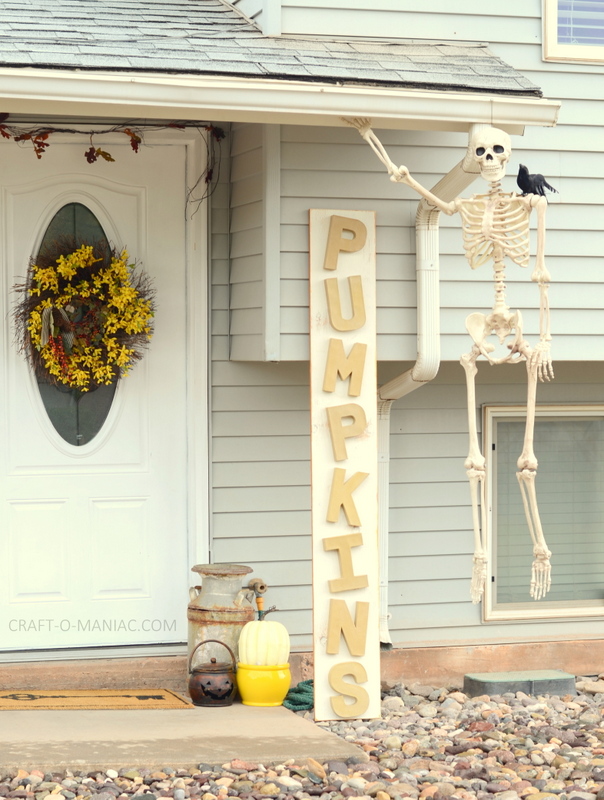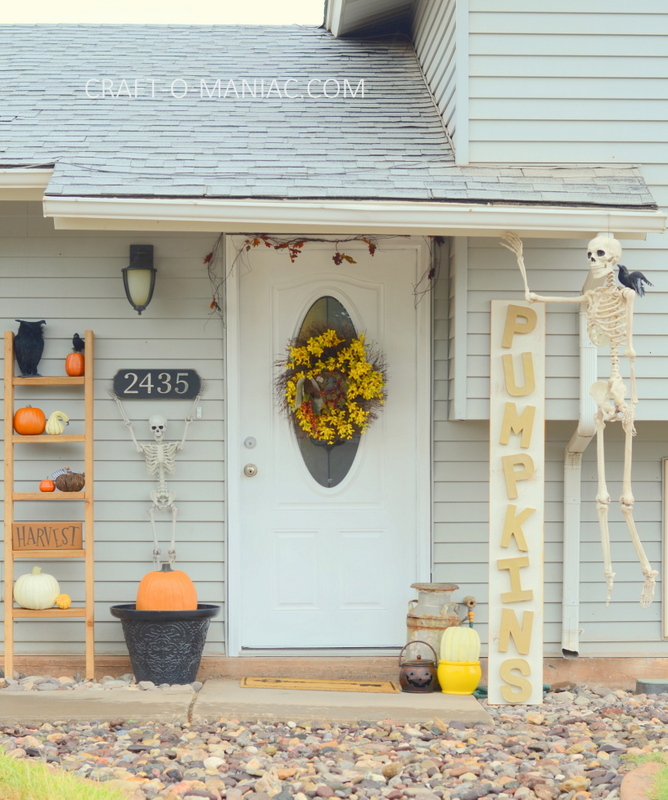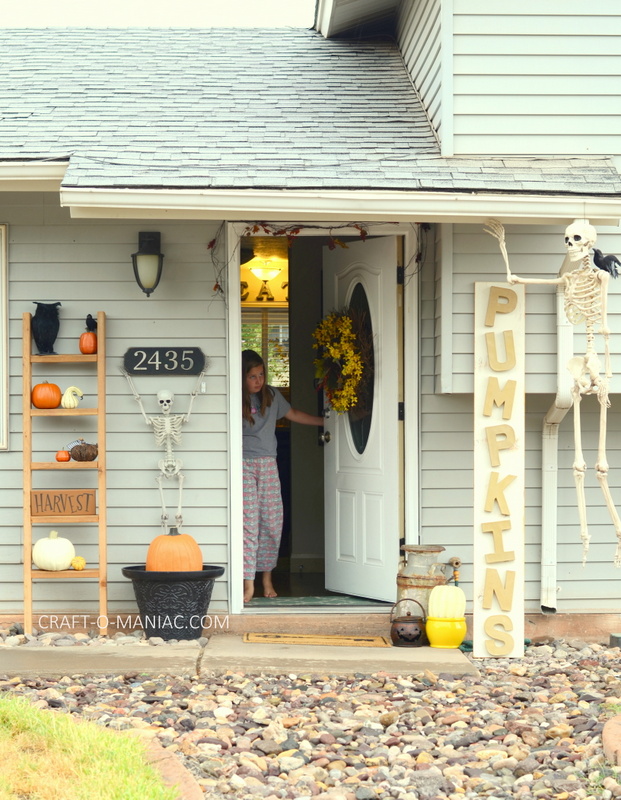 PSSSSST, Bella is inviting you all in because we are having "no joke" hot cinnamon rolls for dinner. Yep' they have been rising for the past 4 hours, and its been a rainy cold day to boot. Come on in.
Thanks for visiting COM. xo jen
The owl and small skeleton were sponsored by Oriental Trading CO.