DIY Stenciled Pillow from Paint A Pillow
Hi friends, I am excited to share this fun project with you all. I received this beautifully wrapped up Paint a Pillow in a nice pillow kit. So today's post is DIY Stenciled Pillow from Paint A Pillow. This idea is so darn clever, and so darn easy, and so darn fun. Keep reading friends.. keep reading.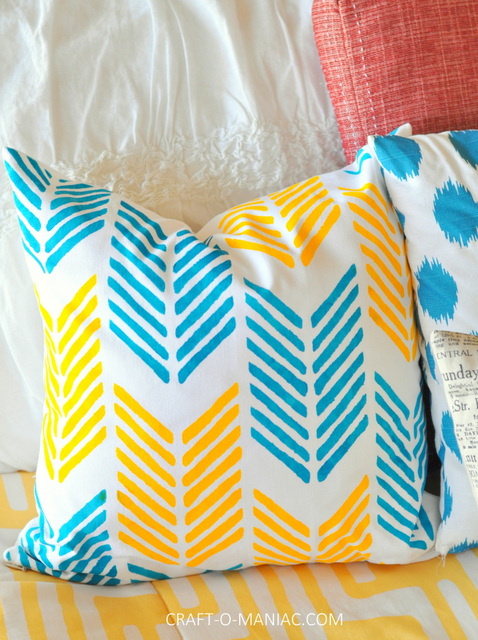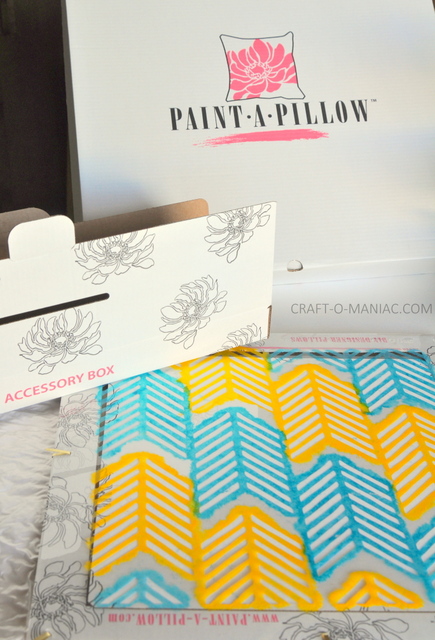 Um' HELLO! A stencil that is held into place by fasteners? BRILLIANT! Plus the pillow form is covering a piece of cardboard, again Brilliant. I love everything about this Paint-A-Pillow. Please be sure to watch my "Un-veiling Paint-A-Pillow YouTube video below. I go over everything in the box and show you all the goodies inside. Seriously this idea and product is darn awesome, and I love that since it comes all nicely placed in a carry package with handle and all… that you can take it to a crafting night etc. I loved my whole experience reviewing this product, and I am so glad I have one more pillow to do. YAY!