DIY Christmas Plaid and Reindeer Wreath
Hello friends, today I am sharing my DIY Christmas Plaid and Reindeer Wreath. I found the wreath the paper mache reindeer and the white frosted pine cones, and the cute Merry Christmas wood words at Michael's. The ribbons and the berry twig embellishment I found at JOANNS. This wreath was pretty easy to put together, since the wreath already had regular pine cones on it. I started by hot gluing down the plaid ribbon. I would just tuck some down and glue it and leave some up and glue it. I then glued the berry twig branch around one of the reindeer's antlers. I hot glued down the whole reindeer. I then added the pine cones, a check looped bow, the words, and finally added the two ribbons together to create a hanging bow to the reindeer's (invisible) neck.
Here is the after wreath. I took some different shots in different places. I just couldn't find the exact place I wanted to shoot it in. However, I did my best and can't wait to show the wreath with  my completed Christmas porch that will come later in the month or around the 1st of December.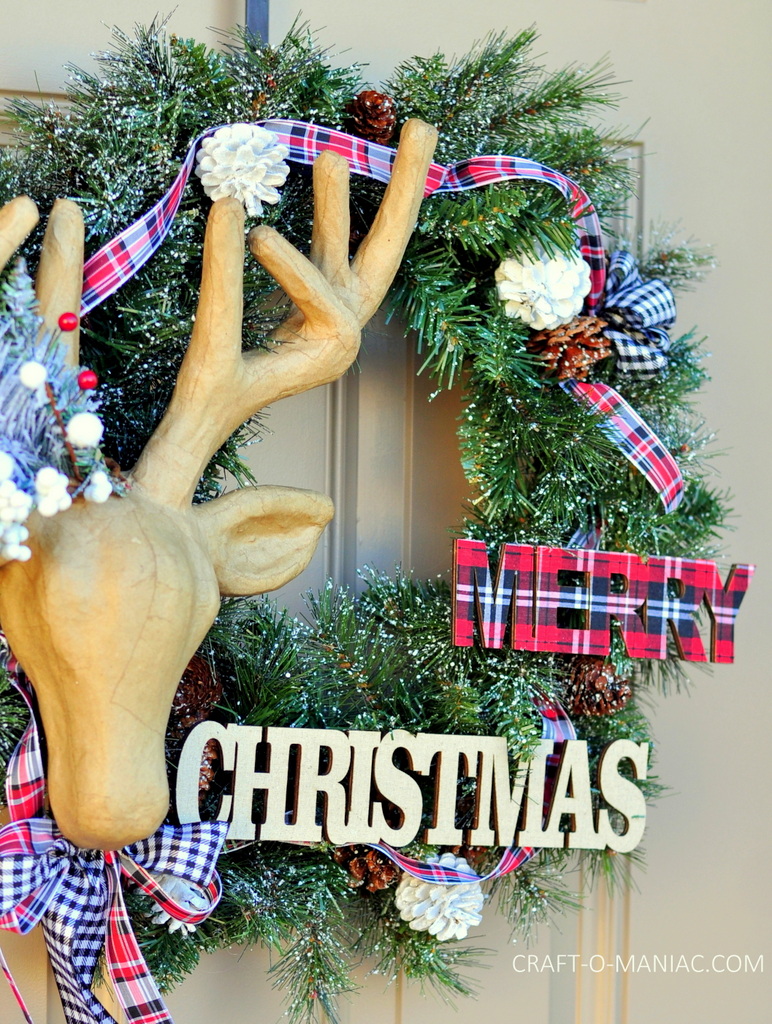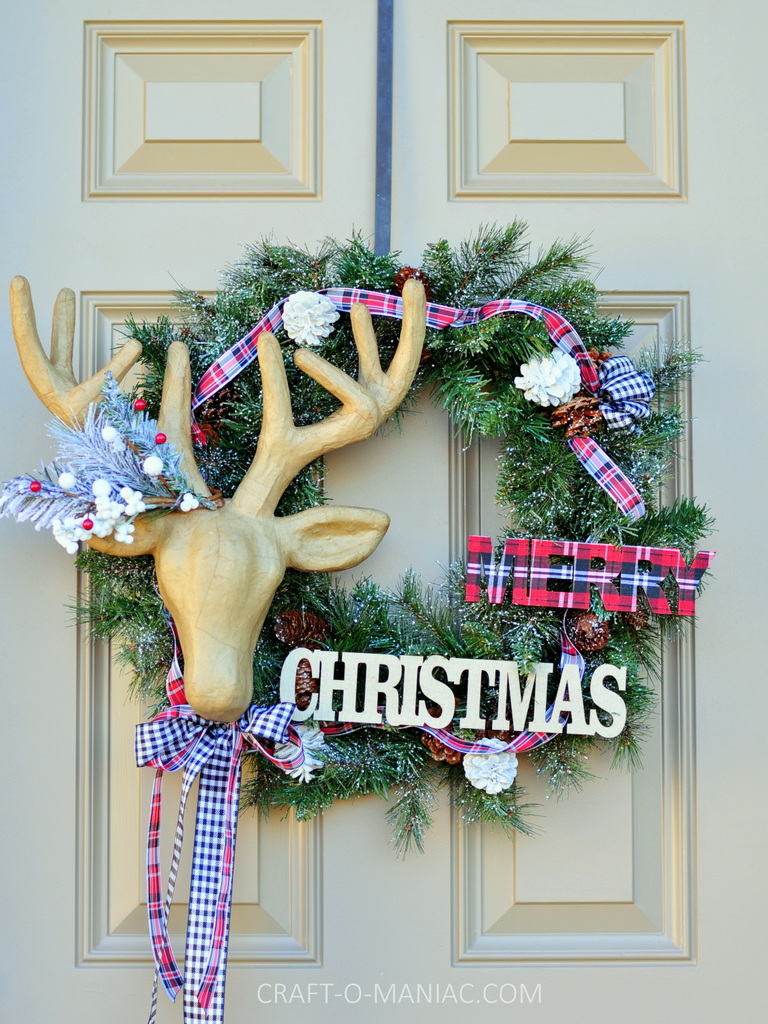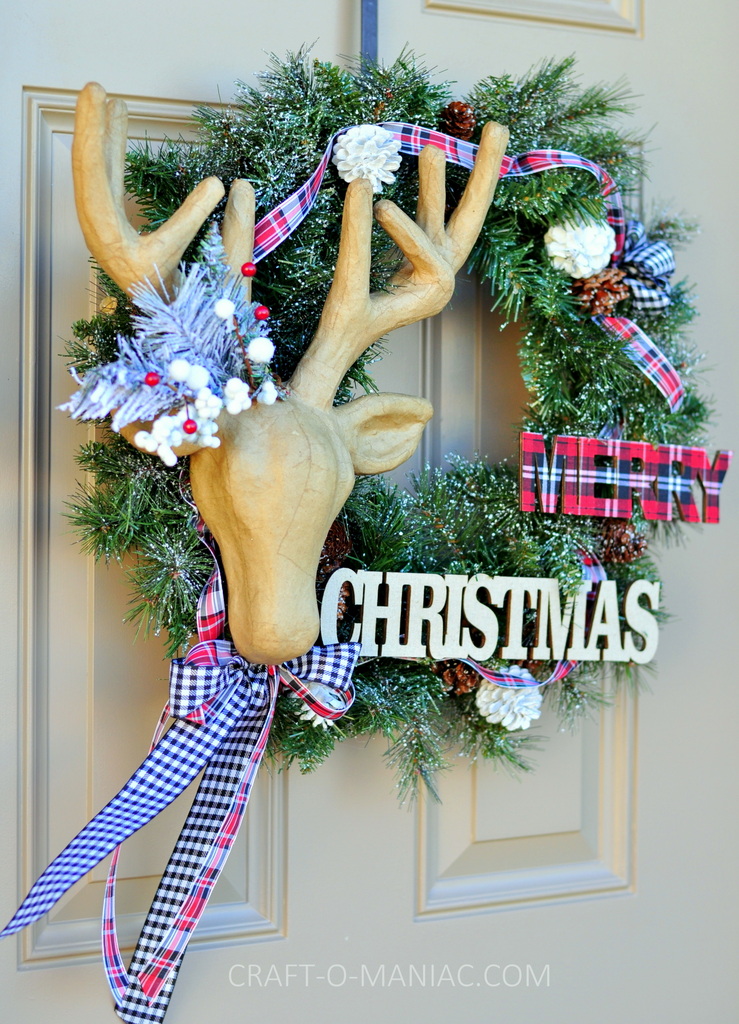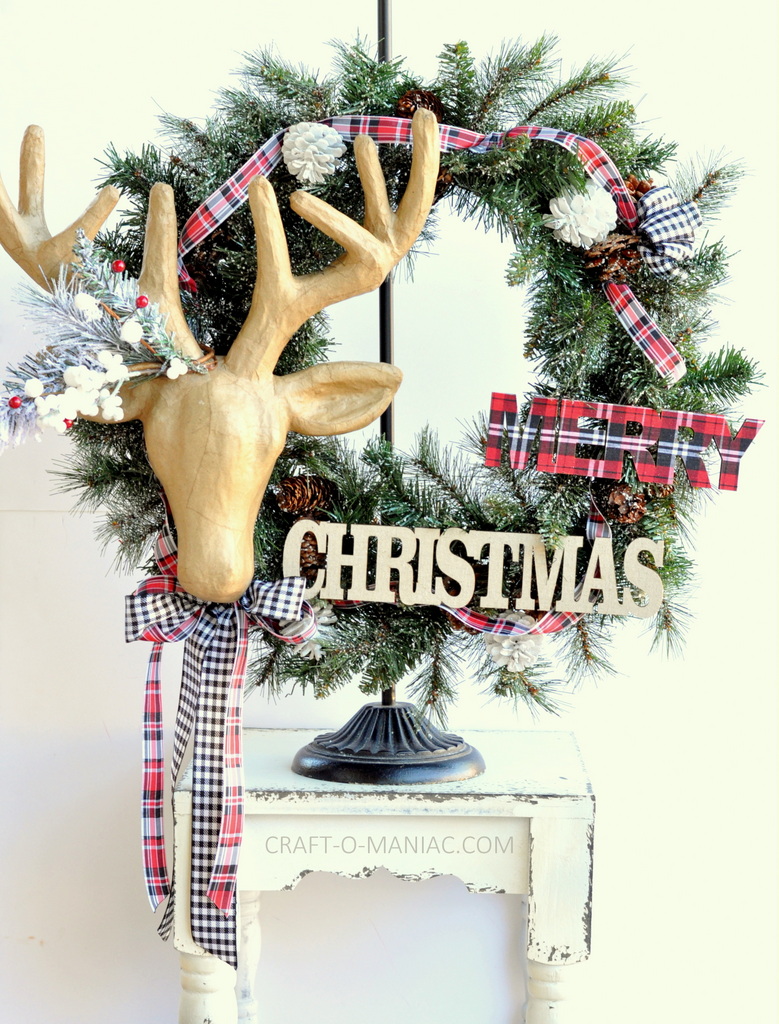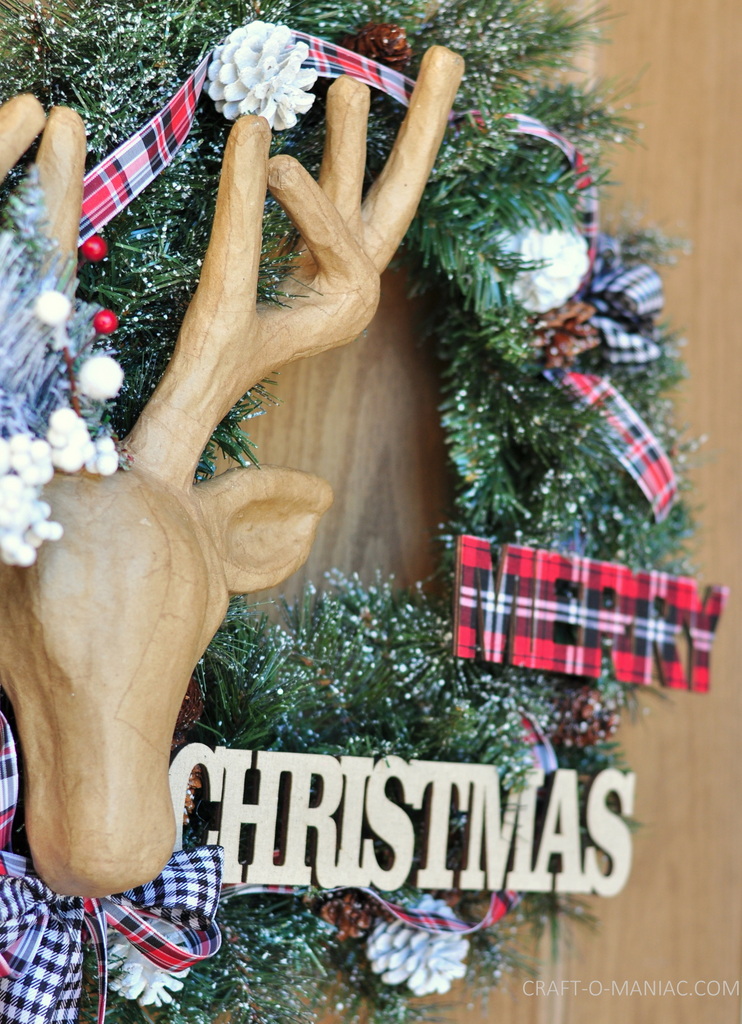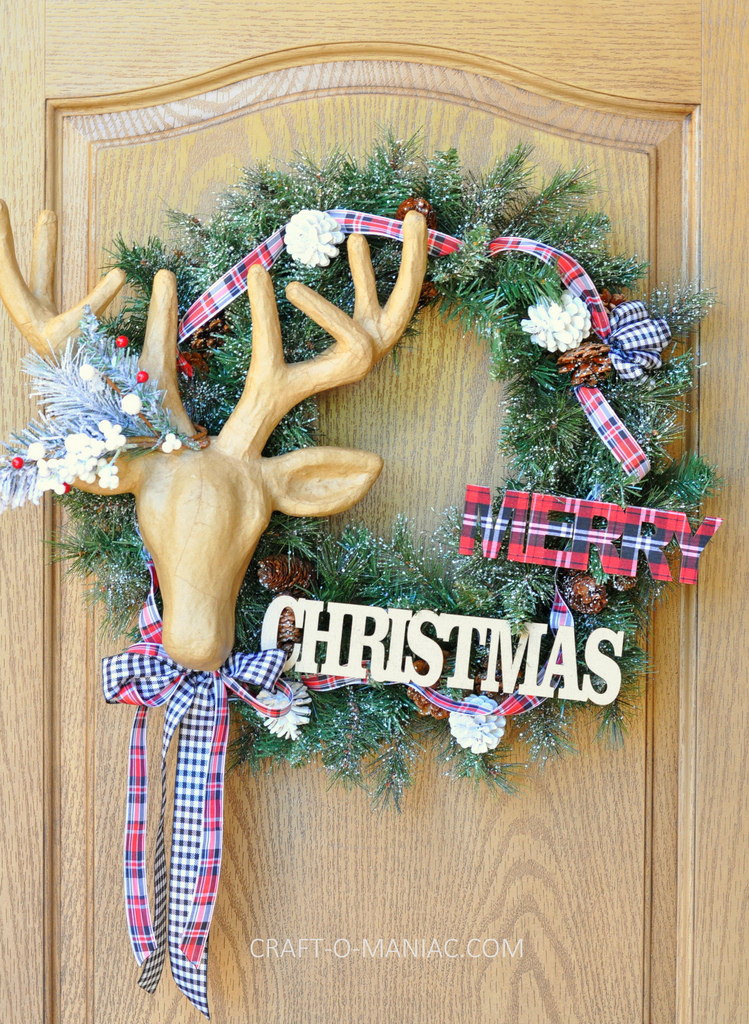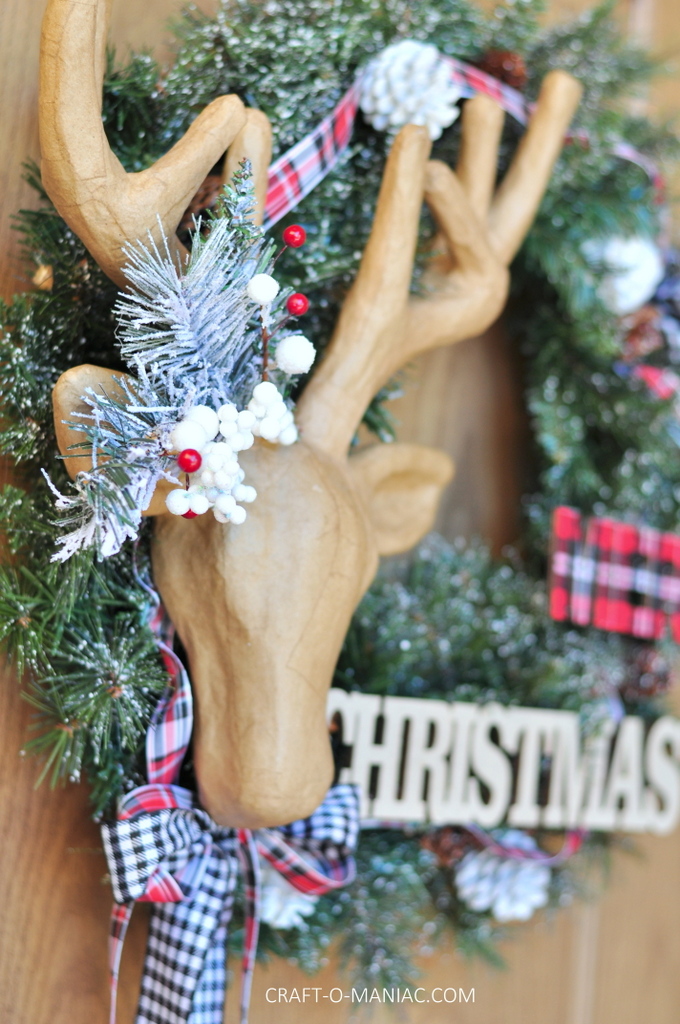 I am so loving the popular plaid this year. I love to see what colors, textures, or patterns become popular each season. I am still a huge fan of the gold too. You can check out my Christmas wreath from last year as well.
"Winter Wonderland Christmas Wreath"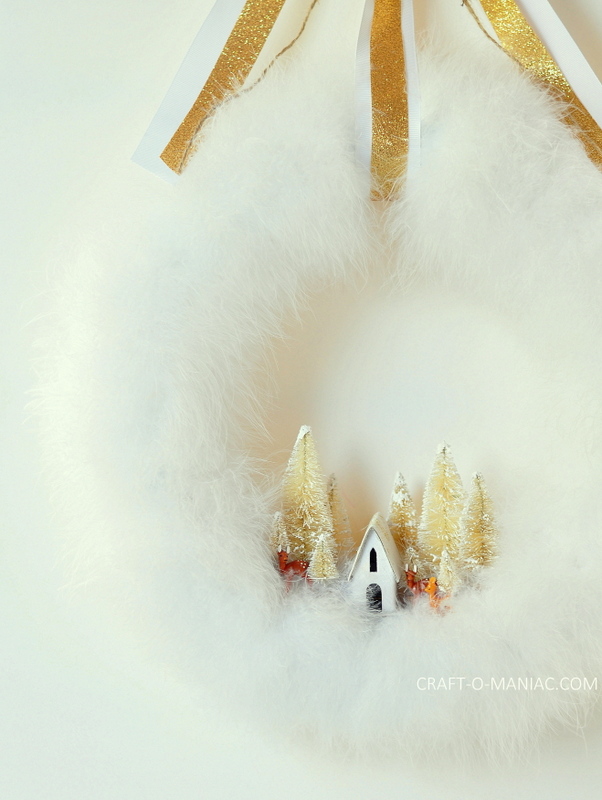 also here are some lovely handmade Christmas gift ideas Here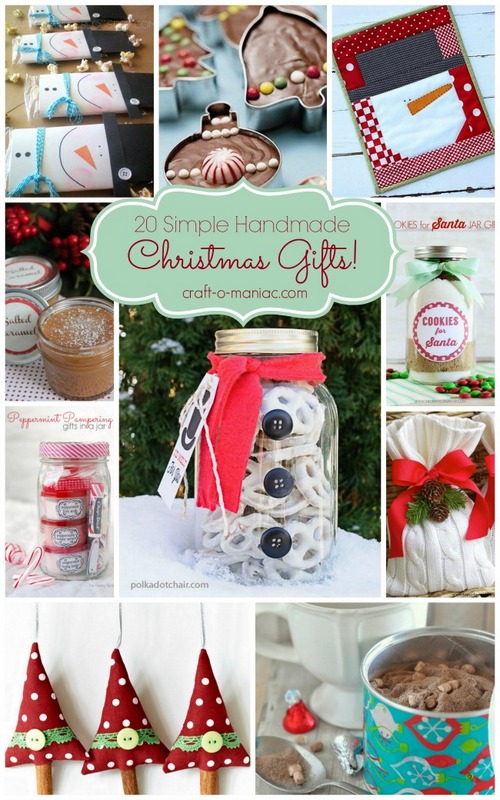 Tis the season Eh'? I love it all so much. Thank you all for your lovely visits. xo jen