DIY Crackle Finish Wood Block
Have you ever wanted to learn how to give an object the crackle finish? I know I have. Well this DIY project couldn't be easier and all you need is "3" items to do it. Today I am sharing this DIY Crackle Finish Wood Block." I was so impressed with the after, but have to admit I was a tiny bit skeptical that with only "2" products and my sponge brush that it would actually work? but it did. WA-HOO! When preparing for this project, I new what I would use to create this crackle finish, I've had this cute chunky wood block, that I use in decorating, like a raiser. I actually have "2" black blocks as well, but wanted a white one, so I couldn't wait to try this out.
Supplies:
– Elmer's Wood Glue or Elmer's Glue-All
– Acrylic Paint
– "2" sponge brushes (one for the paint and one for the glue)
How To:
Start with your object (as mentioned I used a big wood chunky block), I painted it first with acrylic paint, and I let it dry. completely. Next I covered the sides in sections (i did two sections at a time) with the Elmer's wood glue. Then wait about a minute or two and for the third step take your acrylic paint again and paint over the glue, while the glue is till a bit tacky. Then let it dry for 3-4 hours. You will see it crackle within 5 minutes. So awesome.
Lets take a look.
Here is the Before!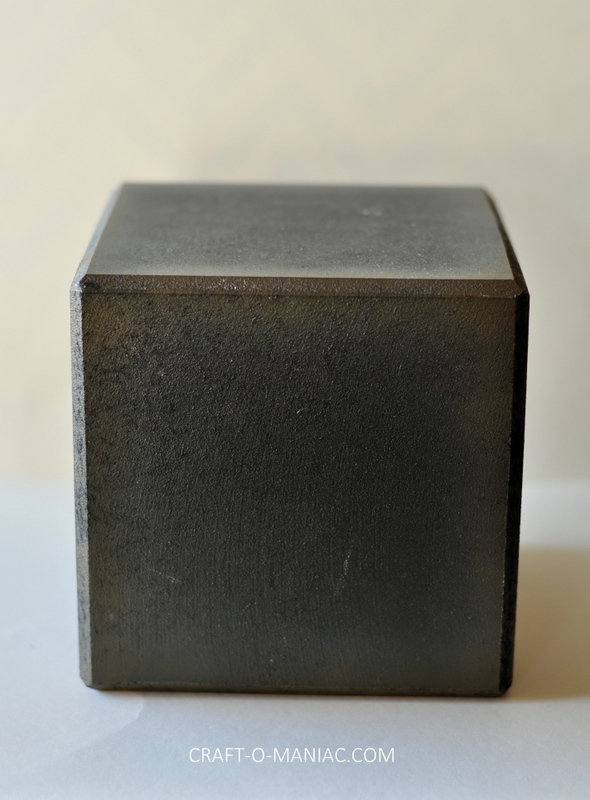 After!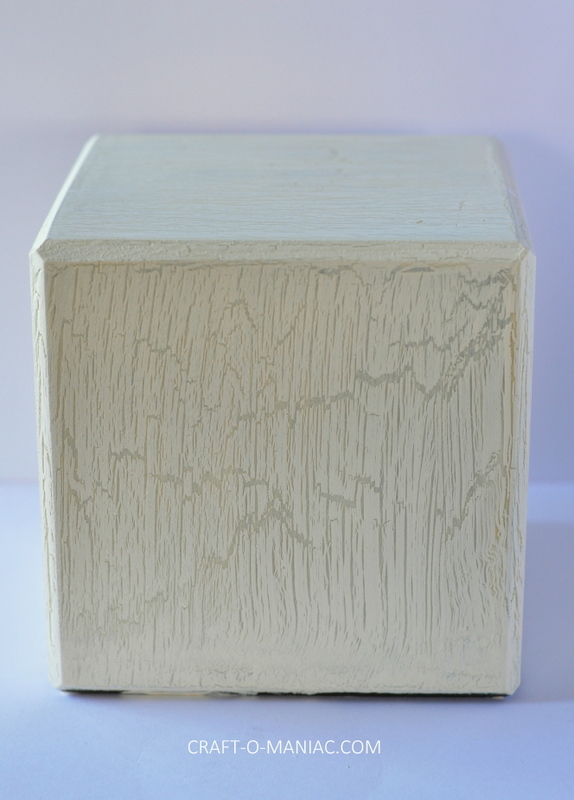 Step 1- paint!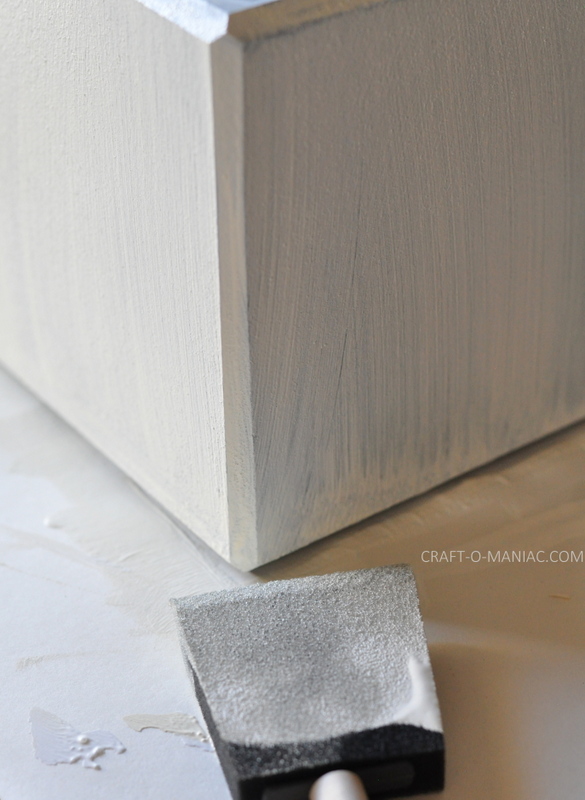 Step 2- add glue!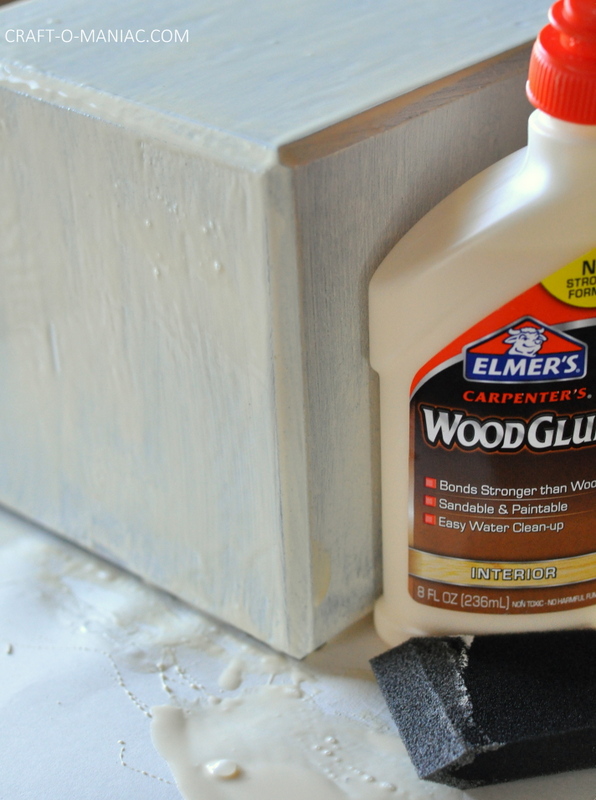 Boom, Crack(le)! its done!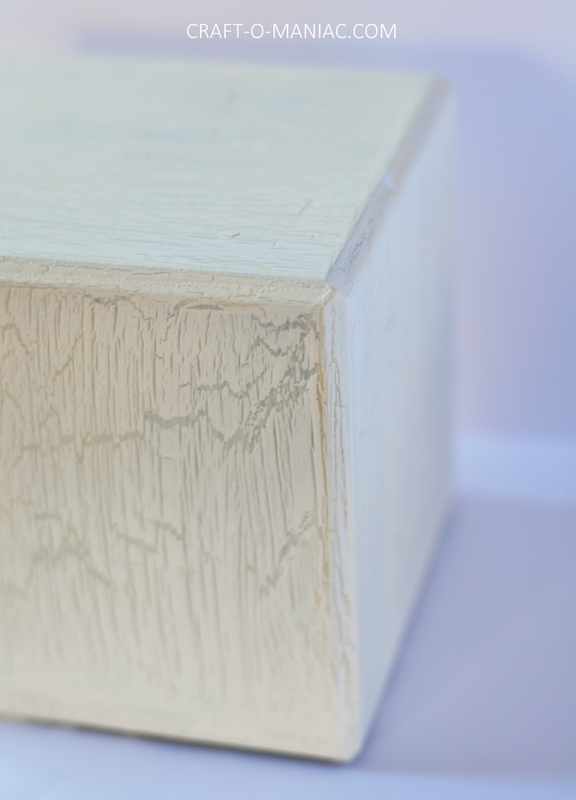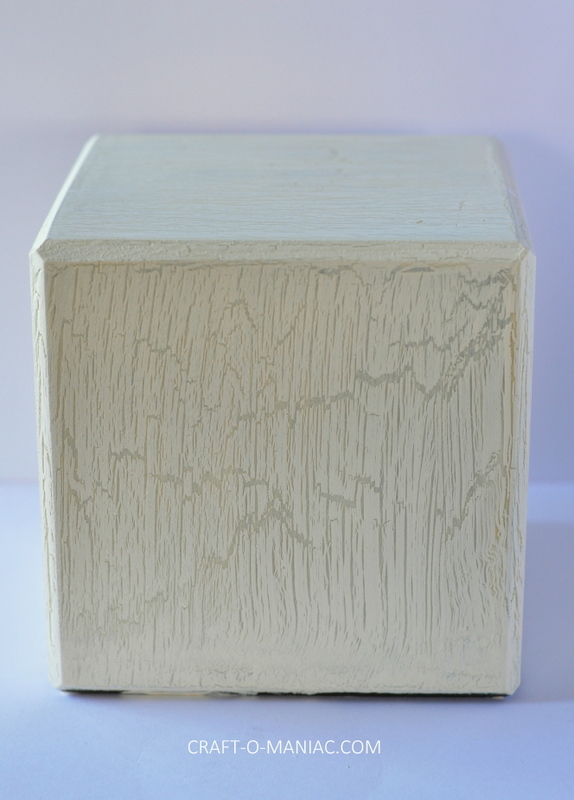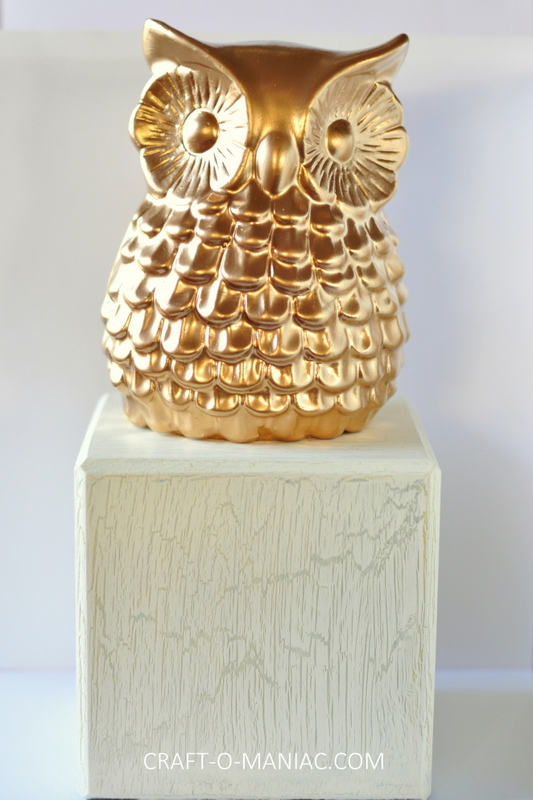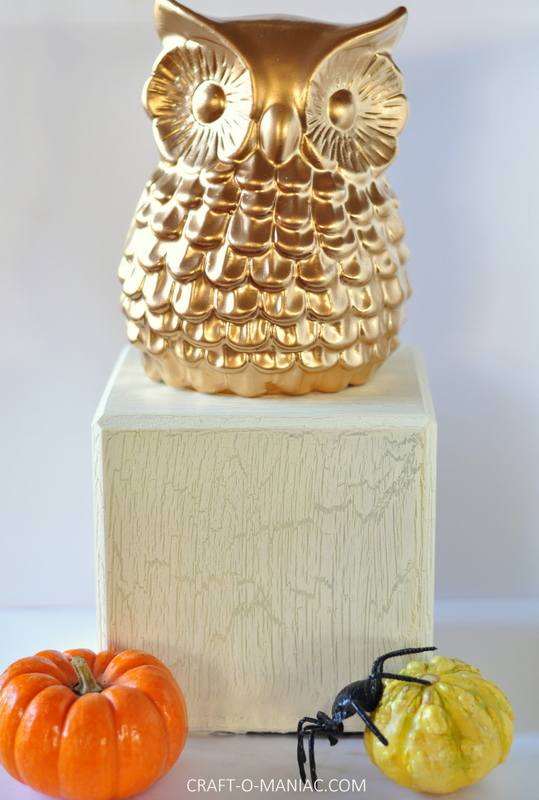 Isn't it great? I am going to have to do this to some other items that may need a face lift. Love it.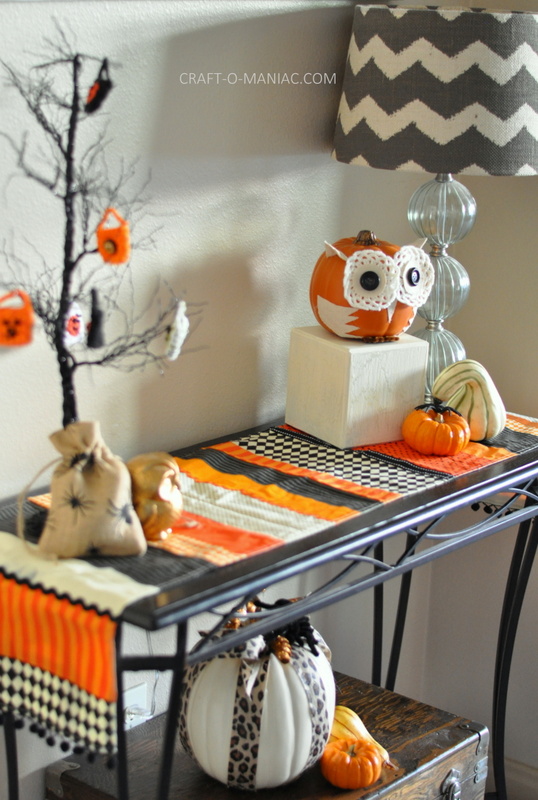 I ended up using the wood block as an elevator on my Halloween entry table. My cute DIY Faux Owl Pumpkin looks so cute on it.
Thanks for stopping by.
jen