Vitamix Or Kitchen Aid Giveaway
Vitamix or Kitchen Aid Giveaway
I am so excited to share this giveaway with you today! The Smart School House Team of Contributors and I have have been keeping this amazing giveaway a secret but we FINALLY get to kick it off!
Have you been wanting a Vitamix? Or, have you been dreaming about owning a beautiful Kitchen Aid?
Today is your lucky day!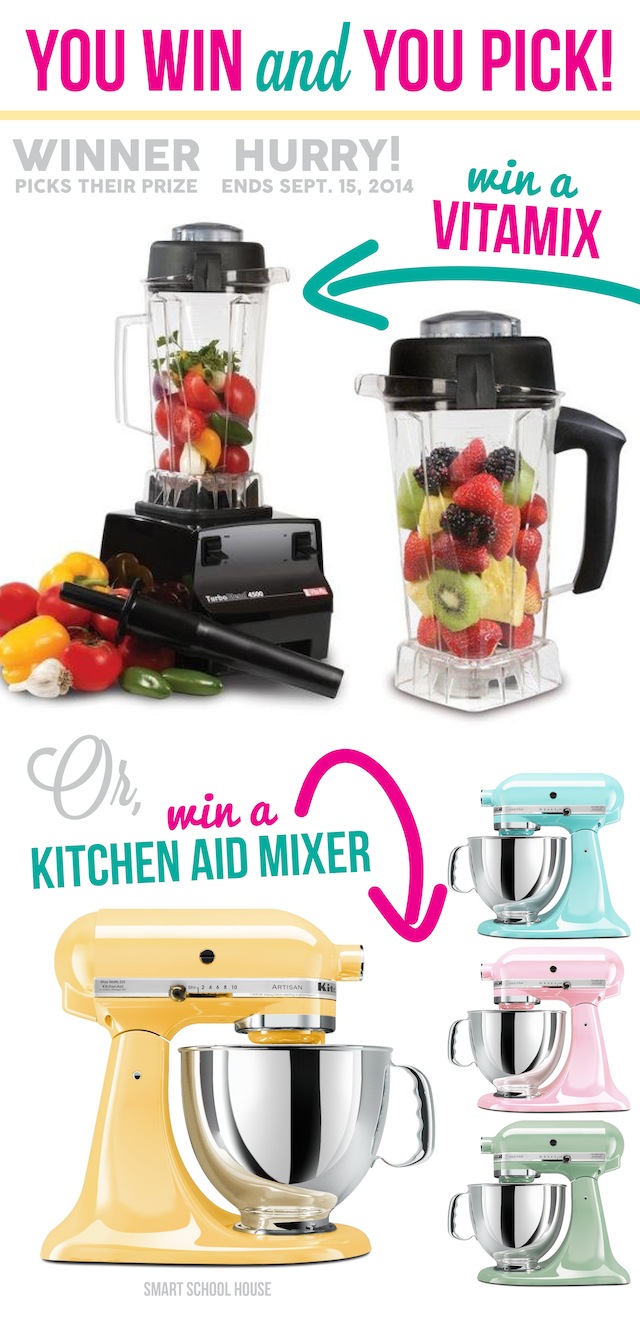 A Vitamix is also known as the Ferrari of blenders. A Vitamix is not an ordinary blender! It's high speed, technology packed, and full of power that your regular blender can't compete with. It will change your life! From healthy recipes to decadent desserts, the Vitamix has you covered. Make smoothies, ice cream, bread, dressing, flour, dips, and so much more!
But, what if already own a Vitamix or if you're more of a Kitchen Aid person? Oh good!
A Kitchen Aid stand mixer is a beautiful machine that everybody needs. It helps you save time on your cooking creations! From party perfect frosting to picture perfect pastas, the Kitchen Aid stand mixer is an essential tool for anybody that enjoys cooking and baking. Plus, they are so pretty!
One lucky winner will choose between a
2- Speed Vitamix Turbo Blend valued at $380
OR
A Kitchen Aid 5 Quart Mixer $380
*Kitchen Aid mixer will come with some essential baking accessories to get your baking adventures started!
You can pick the color of your Artisan Series 5 Quart Kitchen Aid Mixer, but exact color options will depend on what is available when the winner is picked.
Open to US winners only. Ends September 15, 2014. Winner will be contacted by email. Both prize packages are equal value. Shipping will be free.
To win, follow the directions below: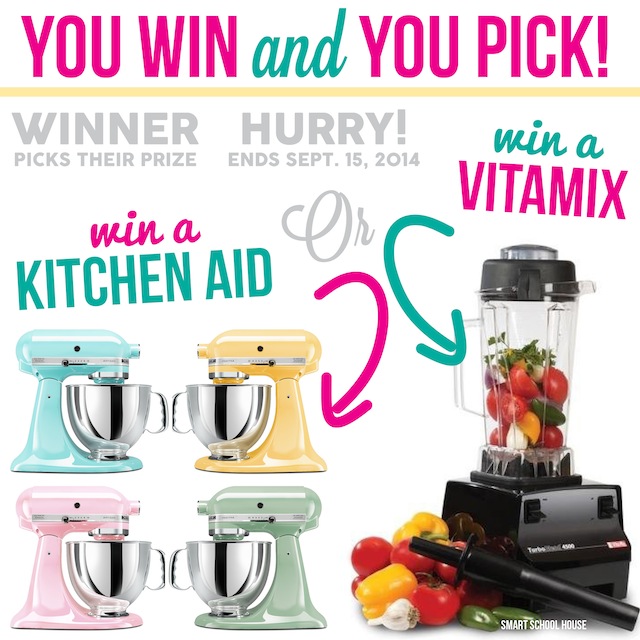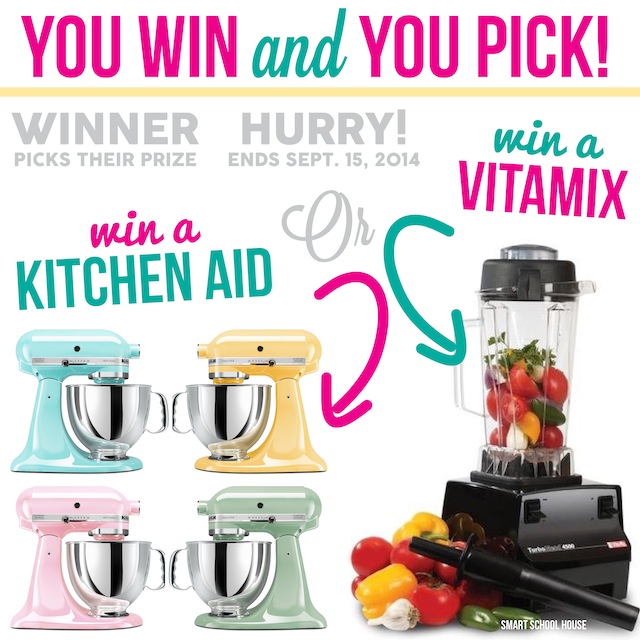 Enter Enter, and "Best of Luck" to you all, we love our fans and followers.