Rustic Farm Chic Kitchen Decor
Hi guys, today I am sharing something I always share … "My Hutch" seriously its about the only thing I decorate and change anymore! EEK! So I am sharing my "Rustic Farm Chic Kitchen Decor" aka hutch and kitchen table area. I really don't go into decorating my hutch with a theme, I think when I take stuff down and put it away and start with new stuff, that it just starts to come together, and typically I get a theme out of it. I like this look because the rustic look of my hutch, makes me think of fall almost and that is what we are heading into. I really want to get some big sunflowers for my vintage metal pitcher, but for this shoot I just shopped my pantry and cupboards for what I liked, and used what I had. Most of what I have used has been purchased over time at antique/mercantile type stores, thrift stores, Tai Pan Trading, Target, Home Goods, Khols,  just when I see something that's cheap and fits my style I have picked it up.
Lets take a look.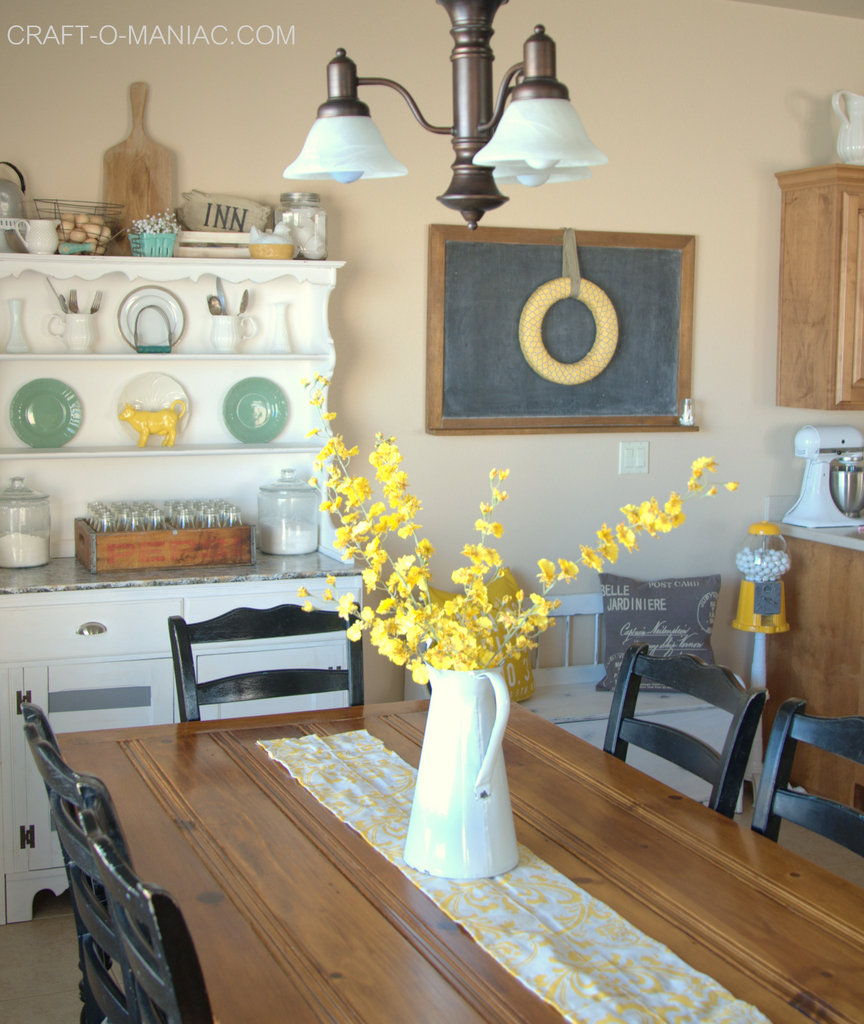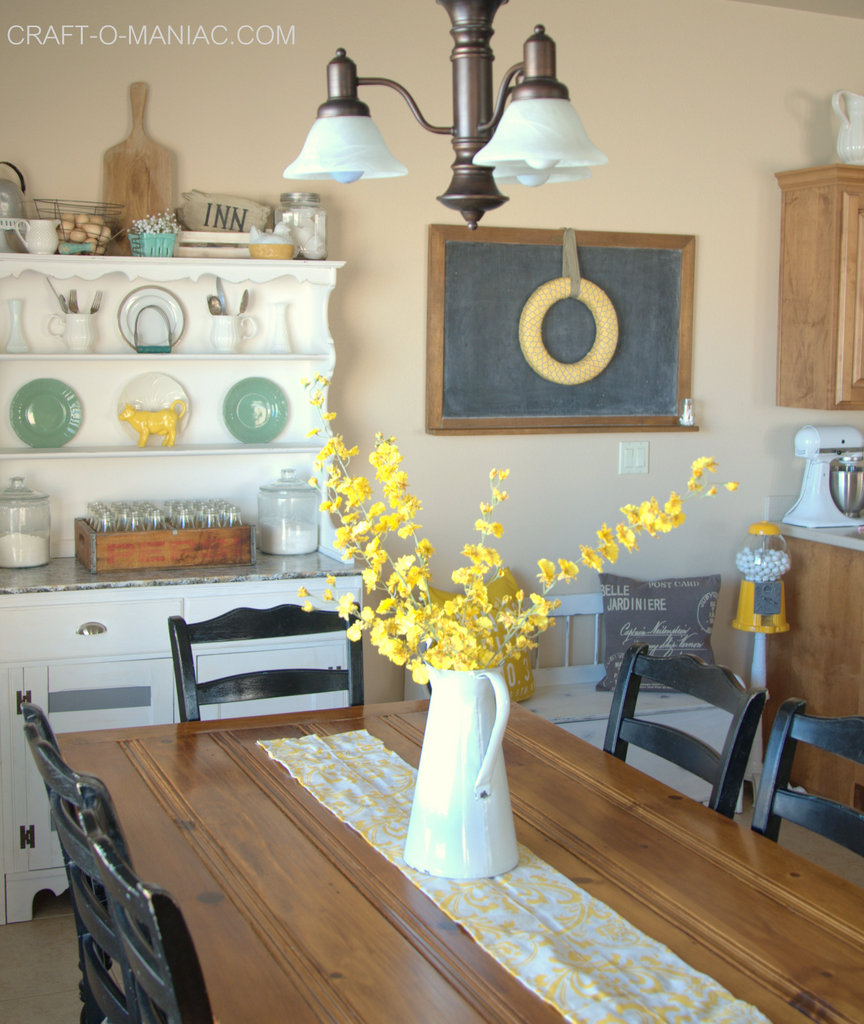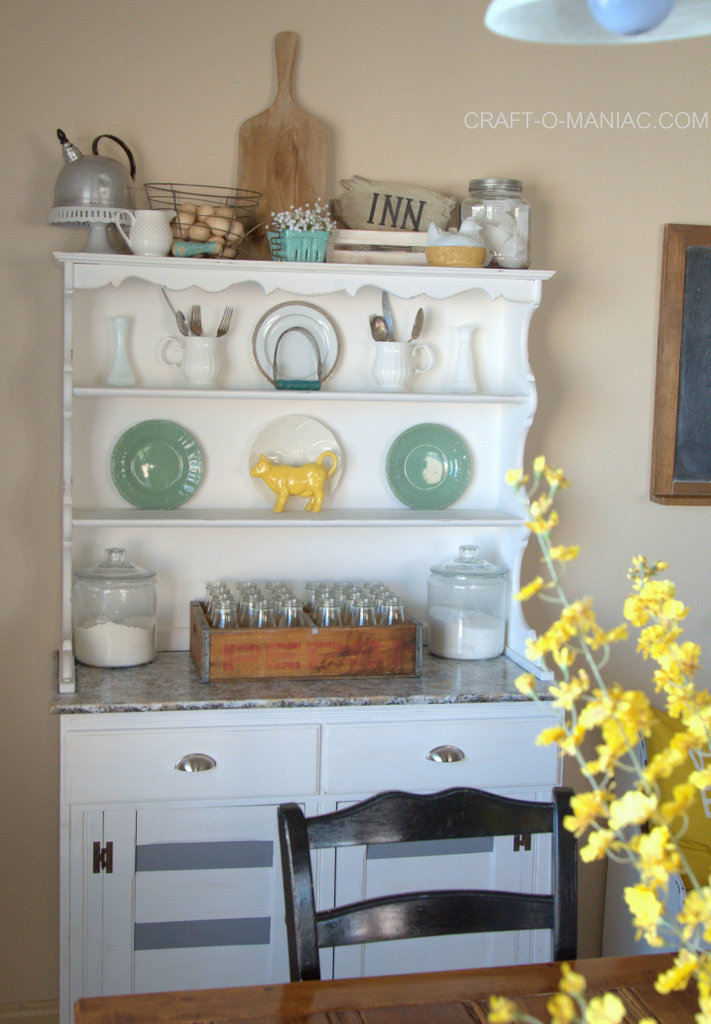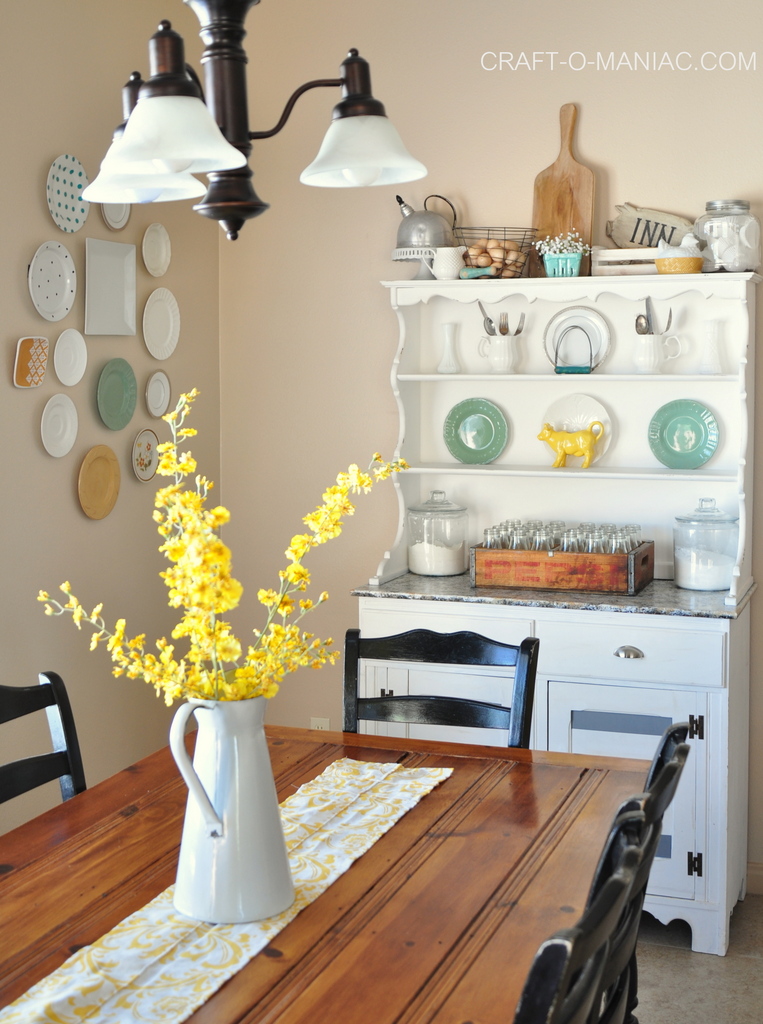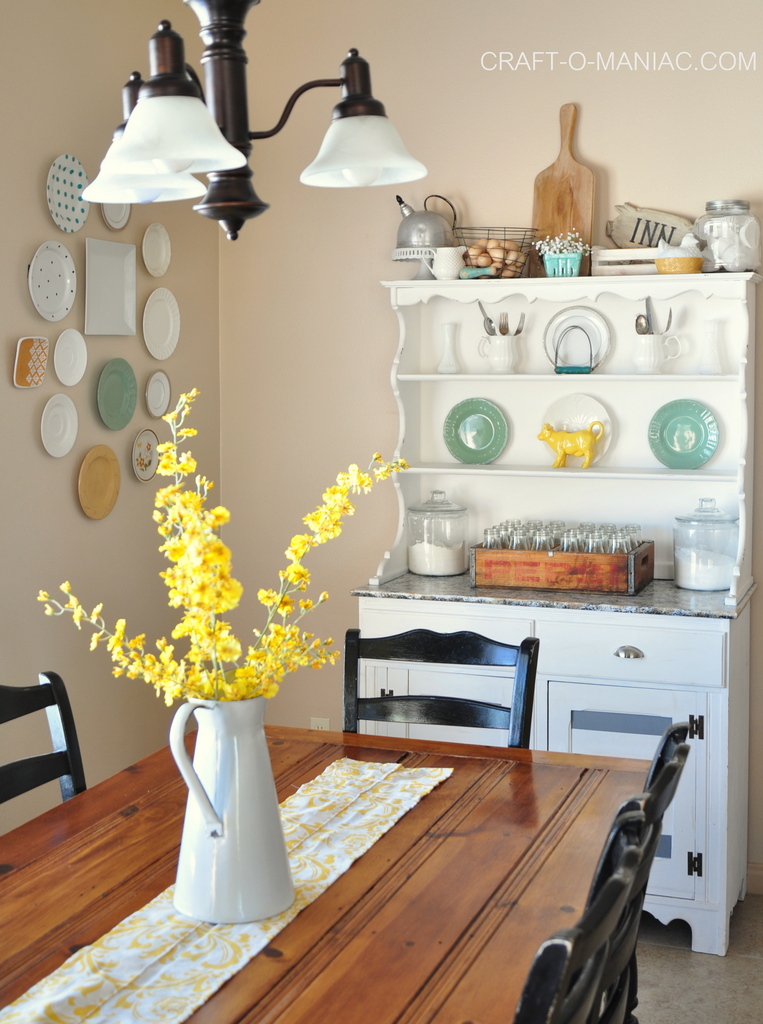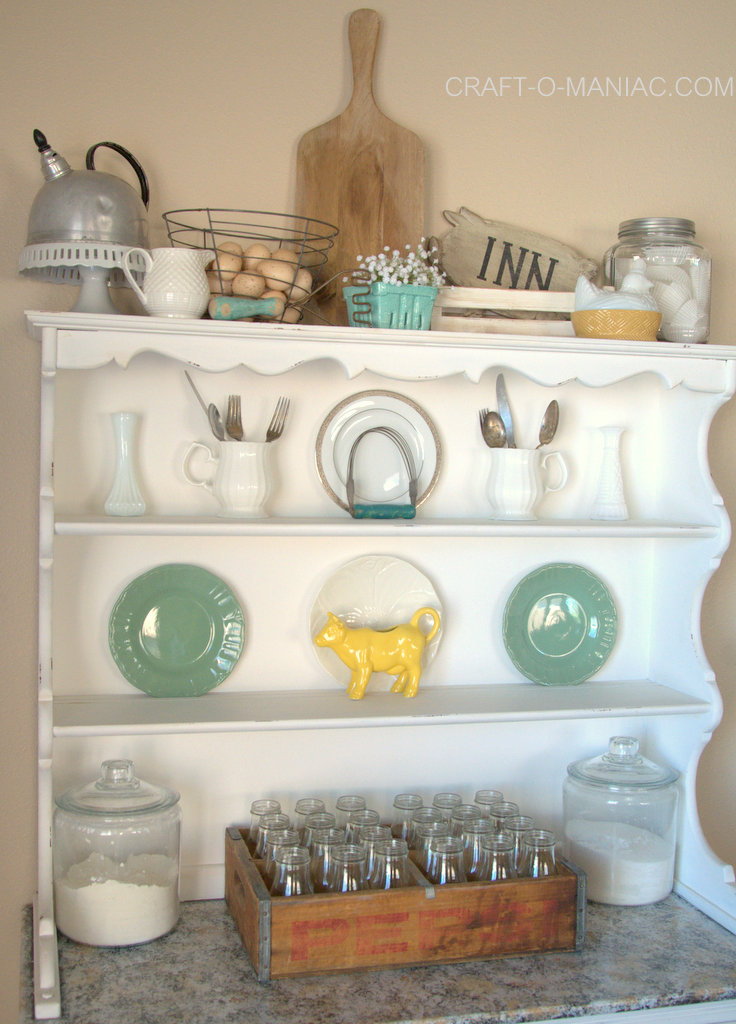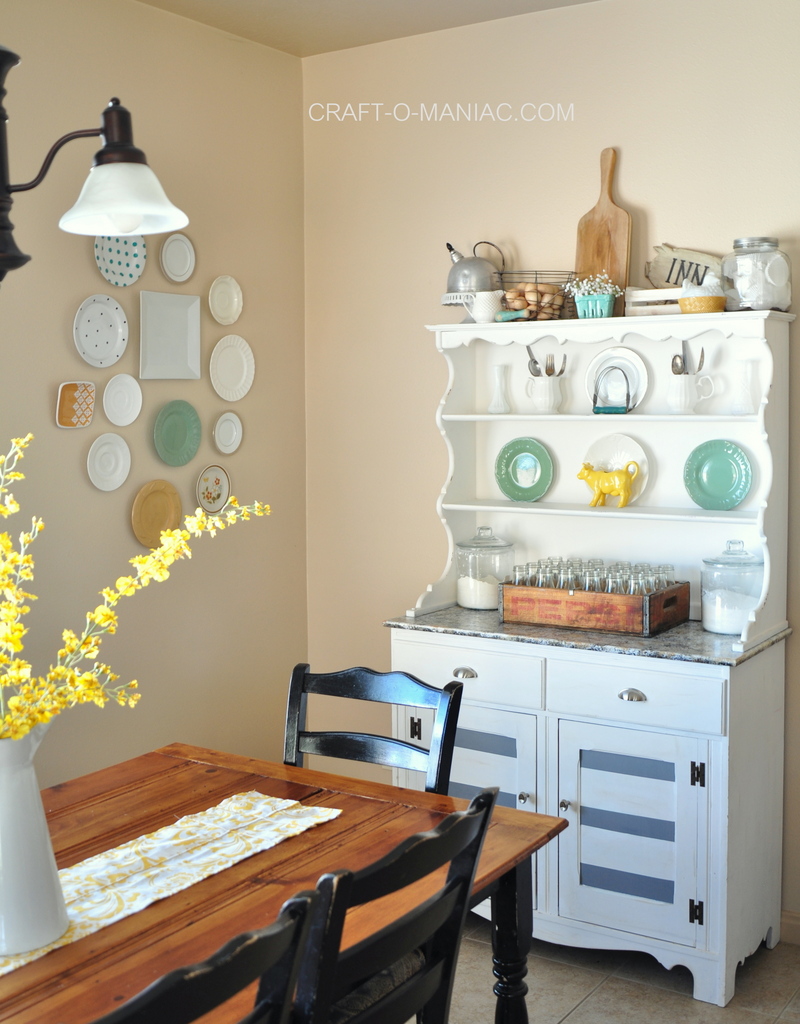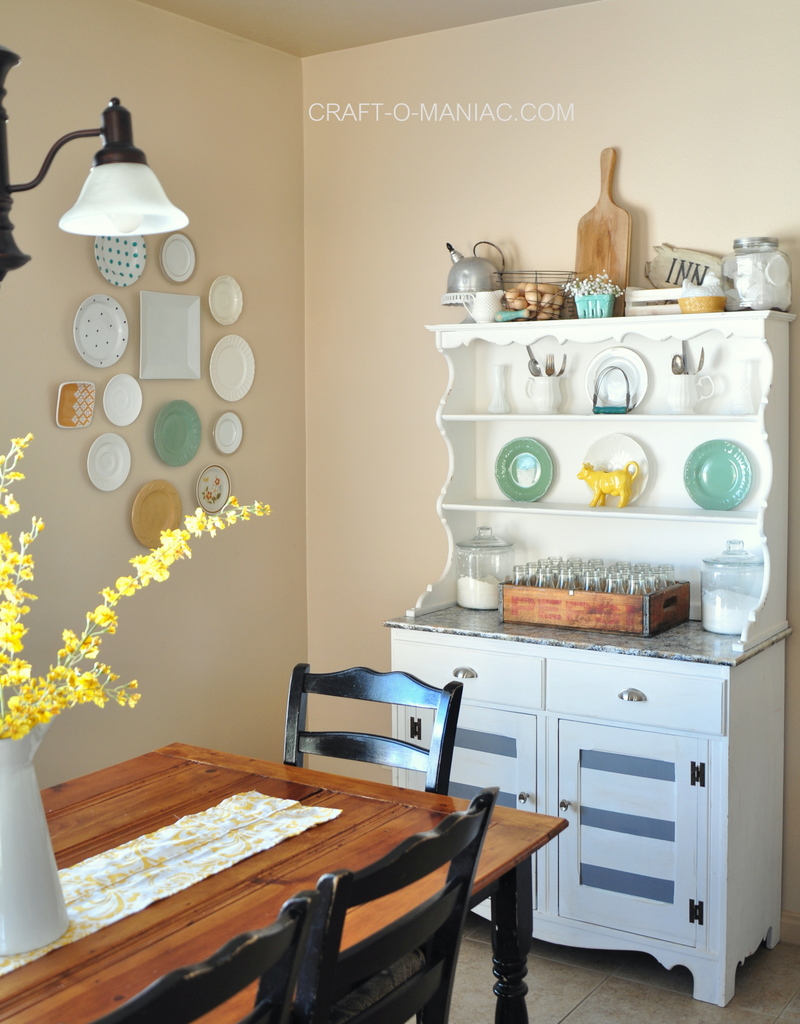 It will stay this way until Halloween. Thanks for stopping by.
Check out my post on "How to Hang Plates"