DIY Painted and Chalkboard Embellished Crates
Hi guys, have you seen those cute un-finished wood crates at the craft stores? I got mine at JOANN'S and you can even buy them in all white, but I wanted to paint mine yellow. So today I am sharing my DIY Painted and Chalkboard Embellished Crates. Yep' I had to embellish them and give them more character with some cute chalkboards (that I also got at JOANNS). I painted the chalkboards white and then used a distress ink pad to add some walnut colored distressing. I then hot glued them to the yellow painted crates once they were all dry. I just used spray paint on the crates, which is a lot faster then getting in between every nook and cranny if you used acrylic paint. The spray paint I used is by Rustoleum and its called "Summer Squash" in a satin finish with dual paint and primer combo. I used the same spray paint on my striped bench I made for my craft space. You can find the bench here. I love the look of wood crates and I love that you can use them to hold just about anything. What is funny is I purchased these crates over a year ago the last time my mil was visiting because I wanted to start a pantry makeover. Well the pantry never got a makeover and the crates set in my laundry room under a counter forever. When I remembered I had them, I new they would look cute in my newly finished craft space. The pantry will get a makeover eventually and I will just have to get more crates. wink.
So here are the Wood Painted Yellow Crates with Chalkboards. A pretty simple project and  they are so cute!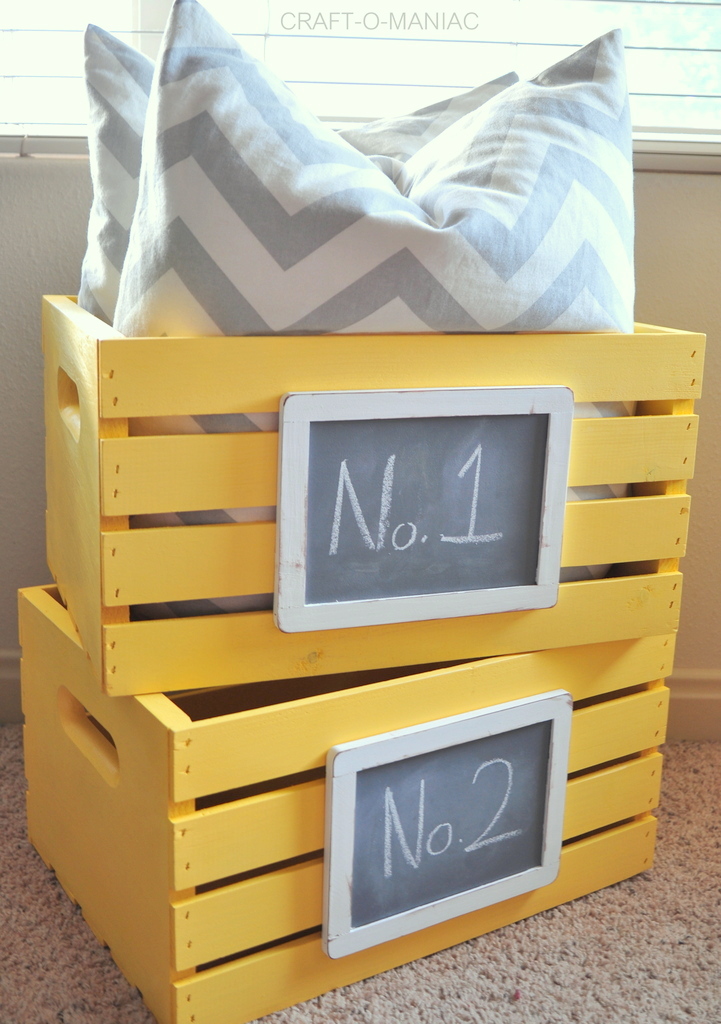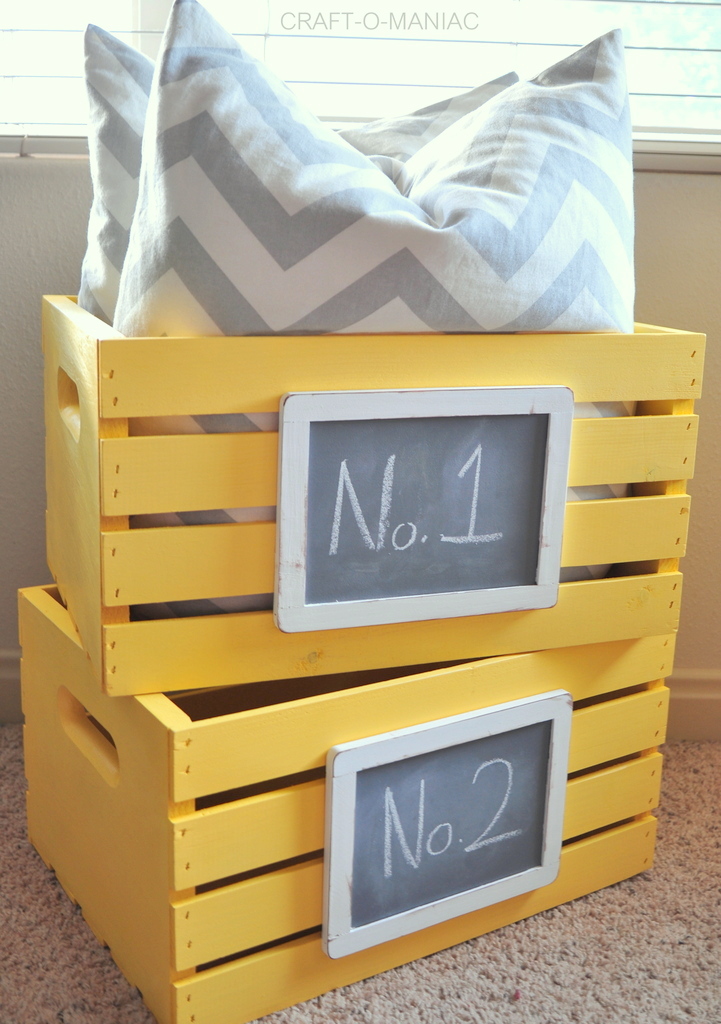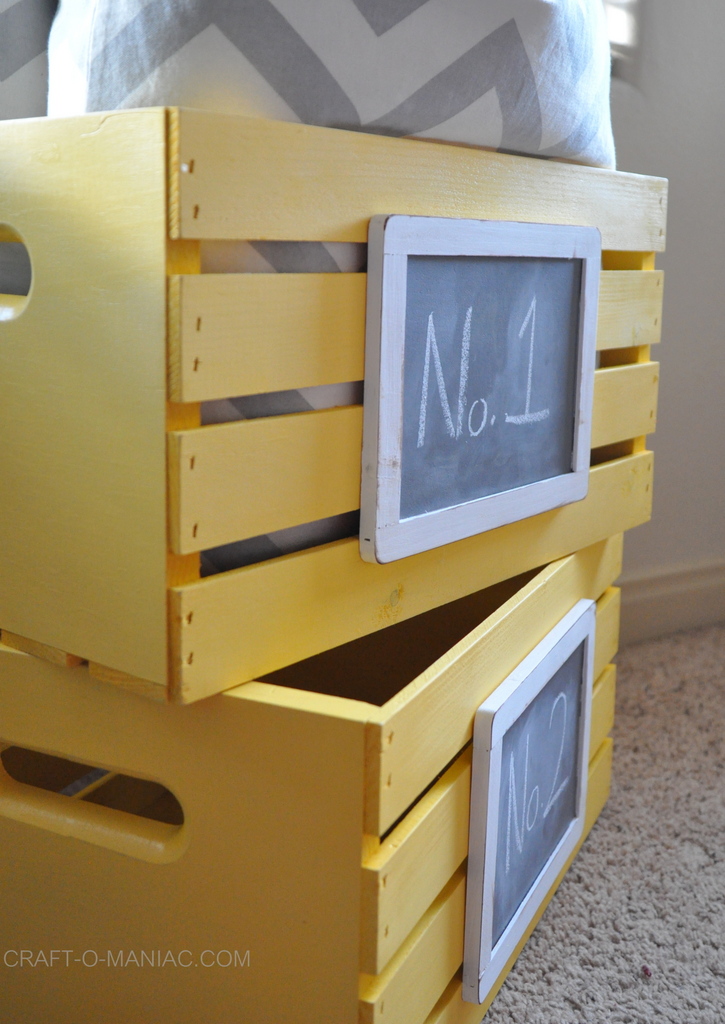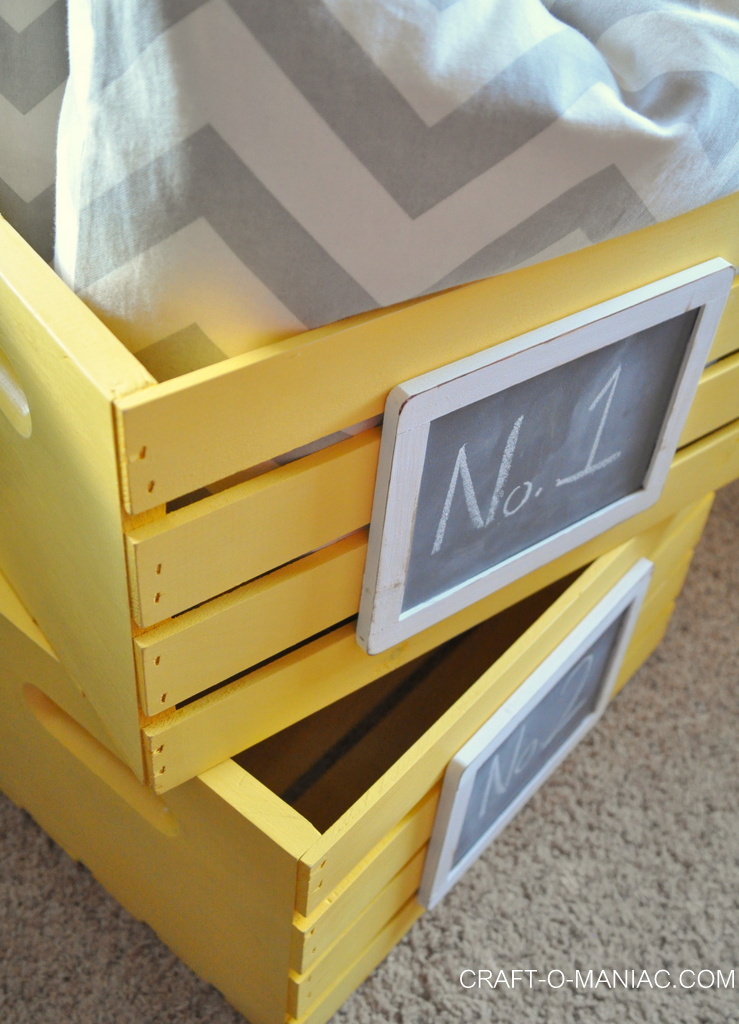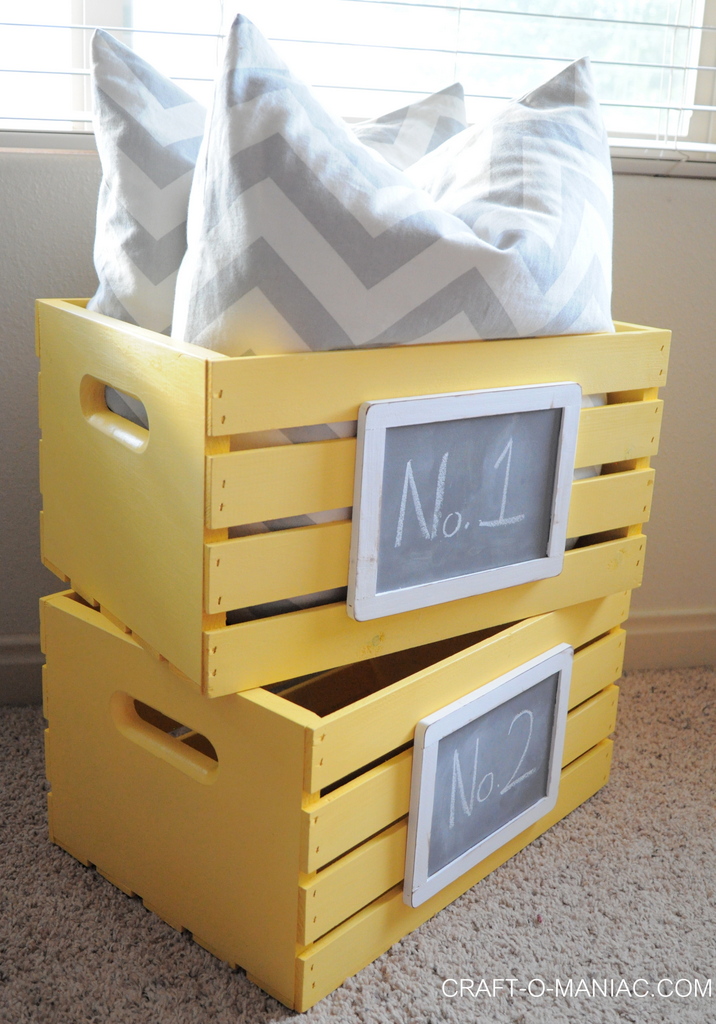 Right now I have my crates  filled with some scrapbook paper and other craft stuff, but as craft bloggers go, I totally styled them with the pillows for the pictures. double wink.
Thanks for stopping by today.
Below is the bench, and you can check out more of my Craft Space here.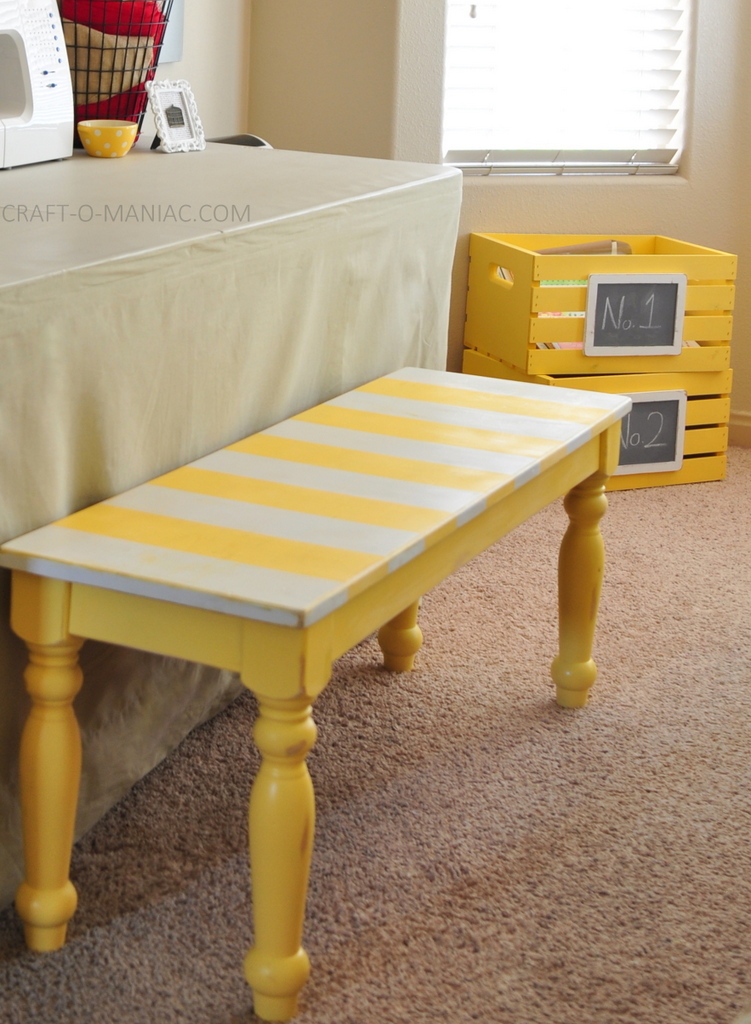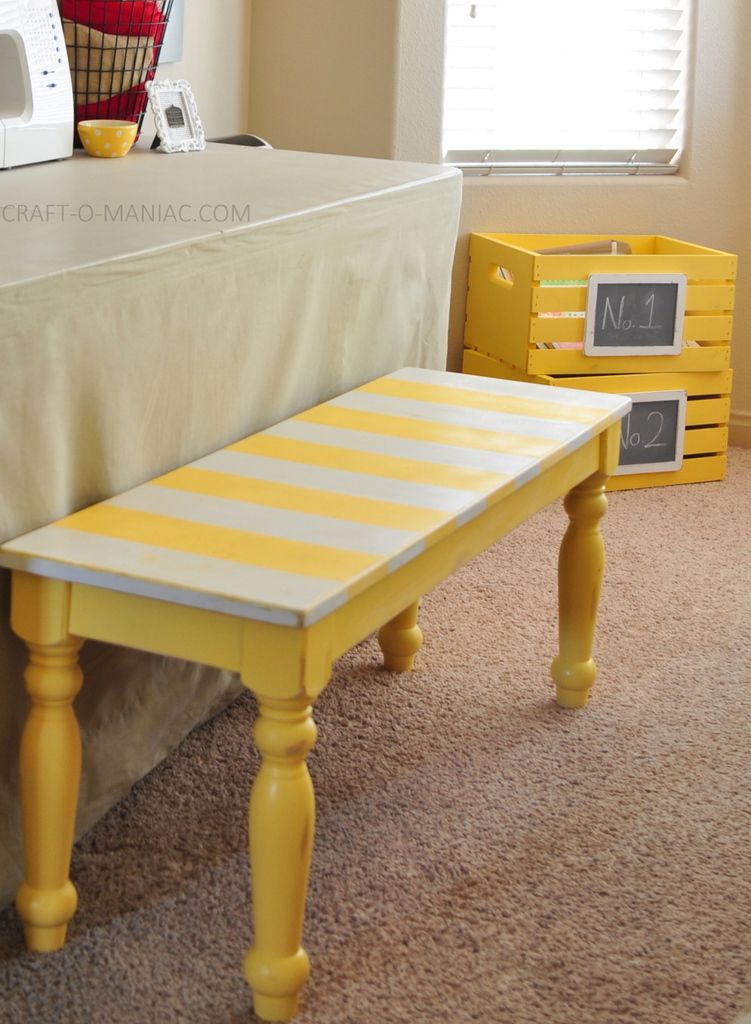 Thank you all for stopping by my blog today. Got to love DIY, wood, paint, sanding, and giving a piece new life.
xo jen