DIY Stacked Embellished Boxes
Hi guys, today I am sharing these pretty "DIY Stacked Embellished Boxes." I made these boxes for my mom for Mother's Day, and they totally look like her too, Yeah! However, these embellished boxes look pretty enough to give a "bride to be" at her Bridal Shower. Also, these paper mache boxes can be dressed up or dressed down and styled anyway you would like.
What you Need:
– paper mache boxes (mine came all together from JOANN'S)
– nice thick scrap paper
– ribbons
– other embellishments such as jewelry etc.
– scissors
– paper trimer
– glue gun
I started by taking the boxes with the lids "on" and holding them on there sides onto the paper. I made a small mark as to the width of the paper that was needed to cut to cover the box. I then used my paper trimmer and cut the paper. I used my glue gun and glued down the paper. I then took my ribbons and covered the lids, hot glued the ribbons down, and trimmed any excess ribbon off. I used some jewelry I had from my jewelry making bin and added them to the top and the bottom boxes. I used other textures such as burlap, duck cloth, and cut folded over paper, because creating textures really looks nice. I love the layers and again the textures that the burlap flower gave to the top as well as the cut burlap bow to the bottom front. All the lovely paper I used on each box, as well as the burlap bow and burlap flower are all from Canvas Corp.  Also the cute chip board letter "M" for "Mom" came in a cute package of alphabet letters by 7 gypsies, and  I love them.
So here are the DIY Stacked Embellished Boxes.
Before!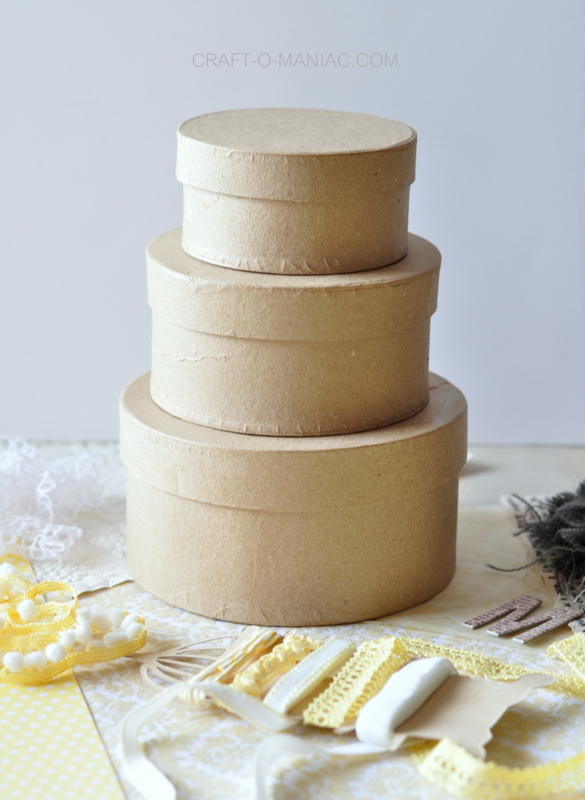 After!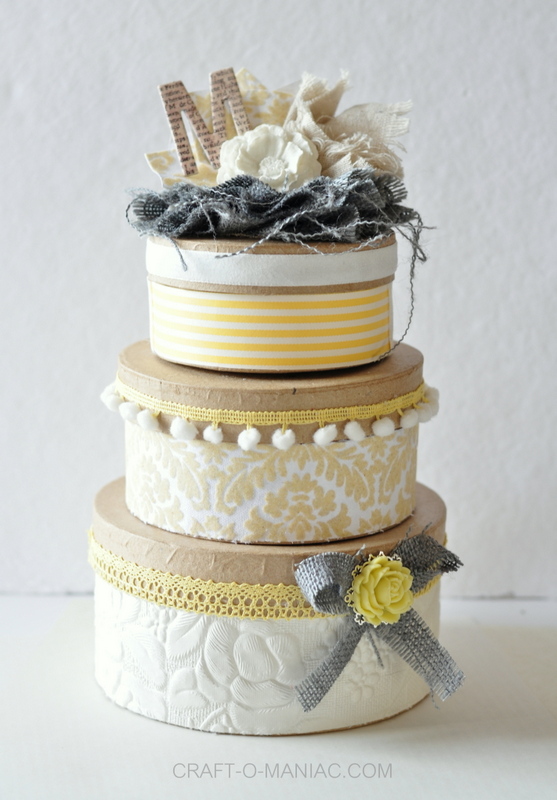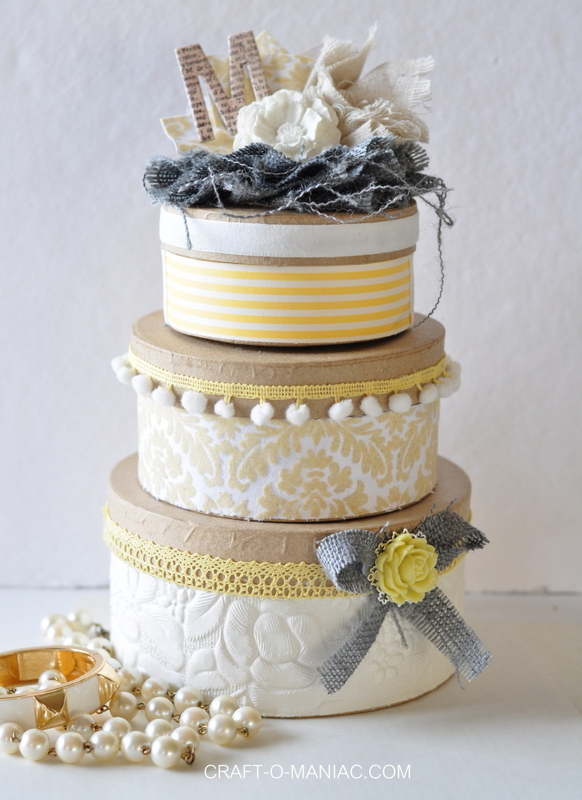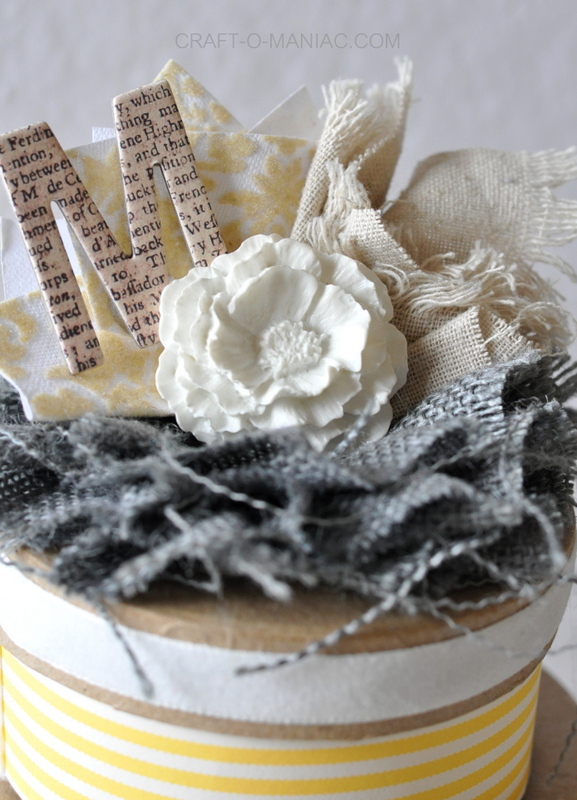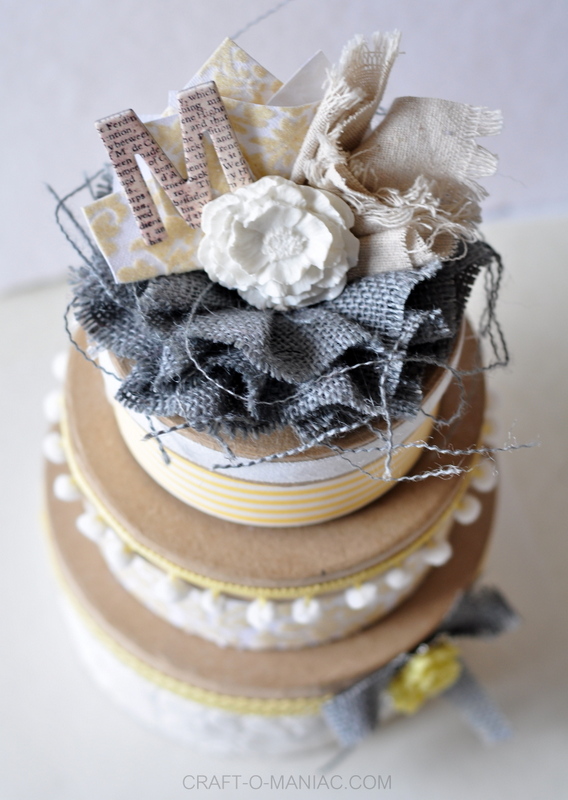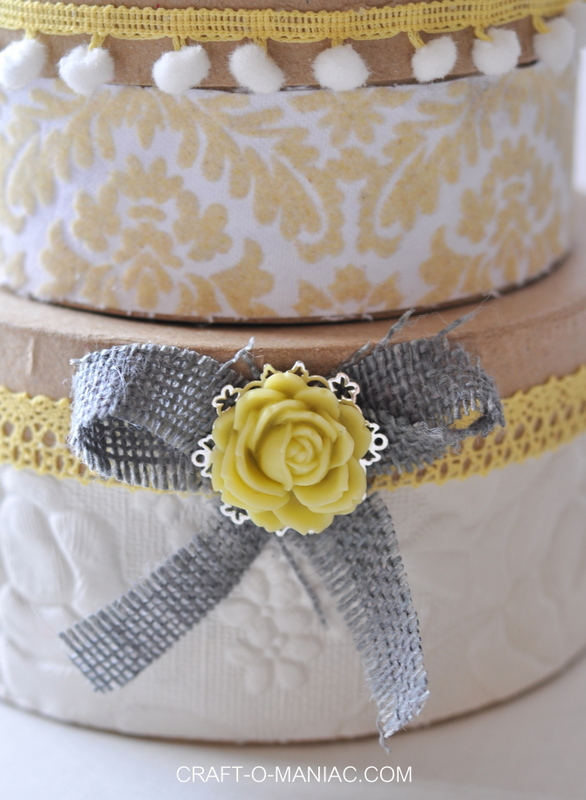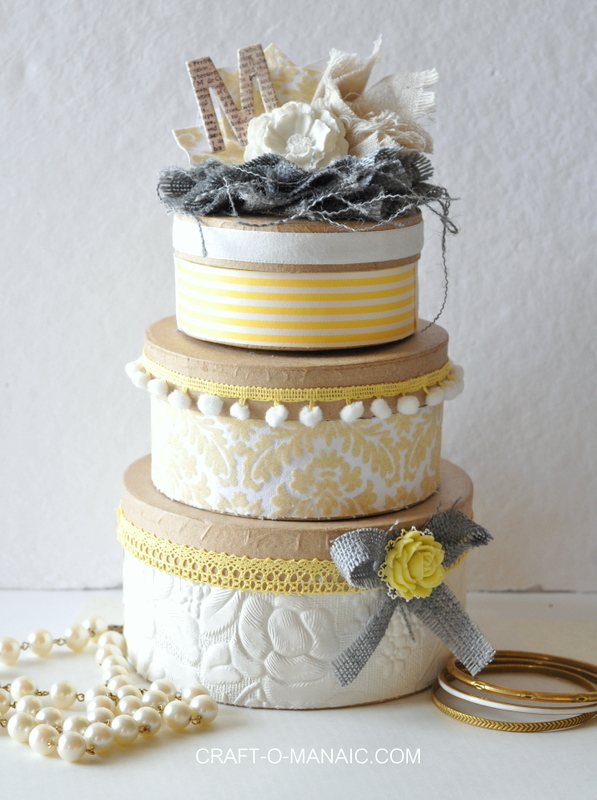 I am going to fill each one of the boxes with a surprise, I think jewelry in the top, dove chocolates in the middle, and some travel sized Bath and Body Works lotion and body wash in the bottom. I think my mom will love it. P.S. she doesn't go online so she won't see this.
Thank you all for stopping in today.
Hugs, jen
Linking to the Party Palooza Here