Darth Vader Black and White Birthday Party!
My now "3" year old is obsessed with Darth Vader, and this mom loves it. You see about two months ago my husband dug out one of his storage bins, a bin full of memories, pictures, school work, and projects that he did when he was younger and in school.  Among all the treasures were some Star Wars toys that were actually Burger King happy meal toys about 9-10 years ago. One of those toys was a Fat Squatty like Darth Vader. This Darth Vader toy opens up in half and holds a Anakin inside. My son went all googly eyed over this Darth Vader toy doll. It fits perfectly in his "still" chubby hands. He has been sleeping, playing, and taking this doll everywhere. In fact he won't go anywhere in the car or go to bed at night without it. This Darth Vader doll has even made it to our dinner table for dinner a few times. HA- its just to darn cute, and like I mentioned earlier I love it! So, all that said… this mom "HAD" to throw a "Darth Vader Black and White Birthday Party!"  for her little man.
and here are the pictures!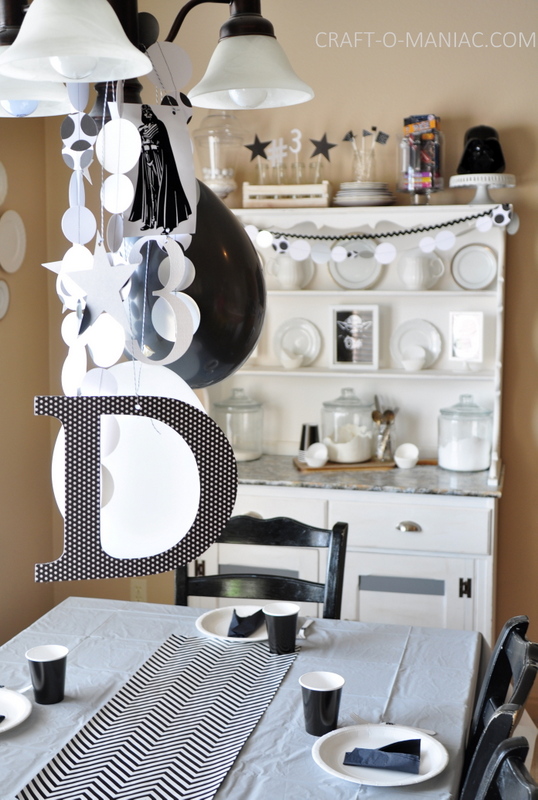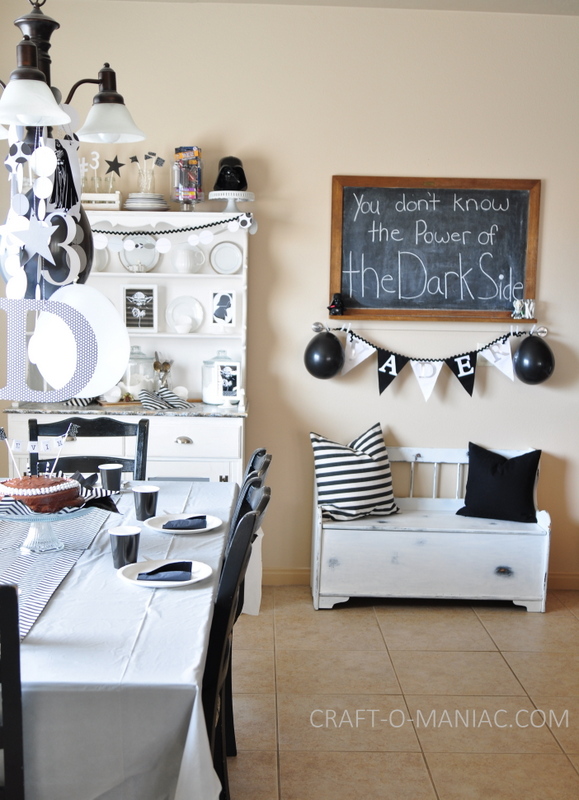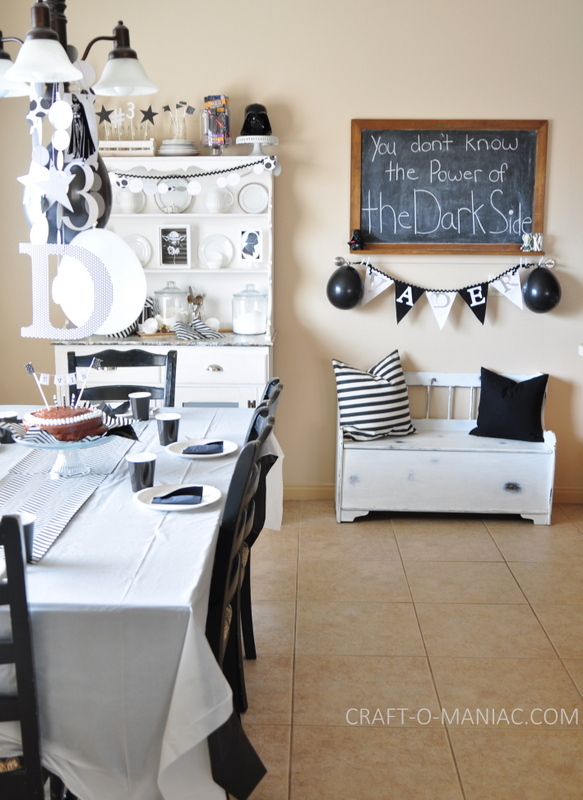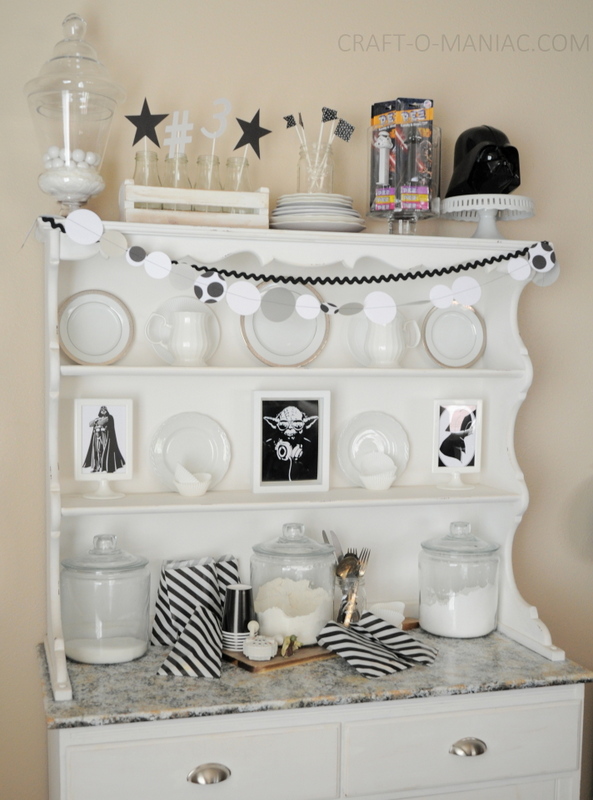 All the kids got to have  a Star Wars Pez, and a black and white goodie bag with a cookie and balloon in it.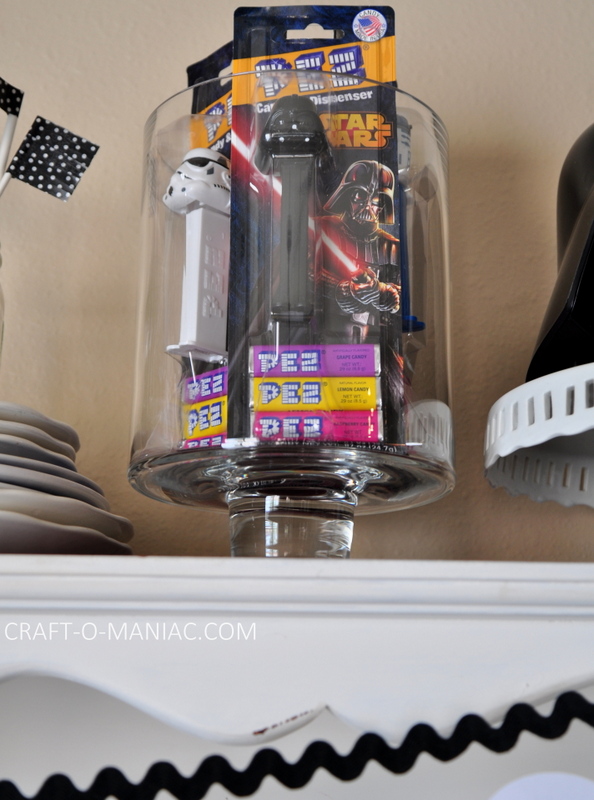 The "3" black and white Vader and Yoda images, were found via Google by searching Darth Vader Silhouettes.
I just copied, saved, and uploaded them to the Walmart Photo department to be printed.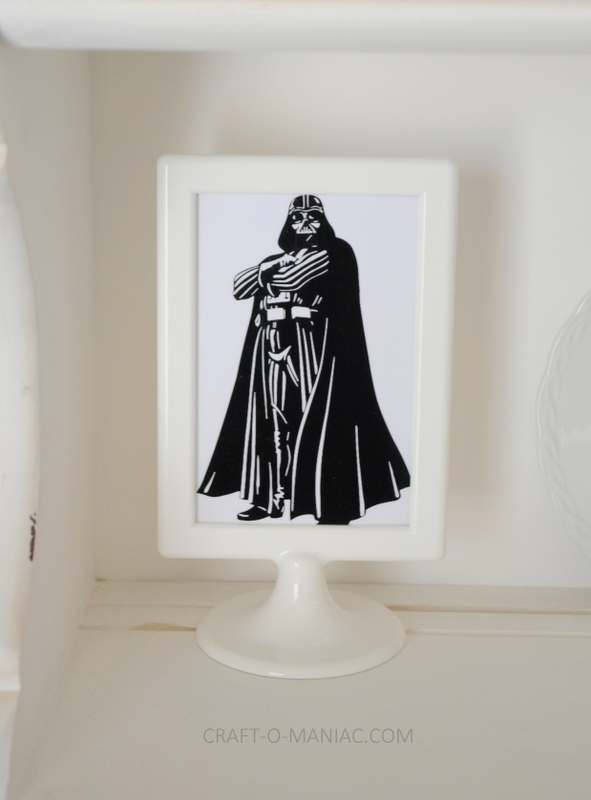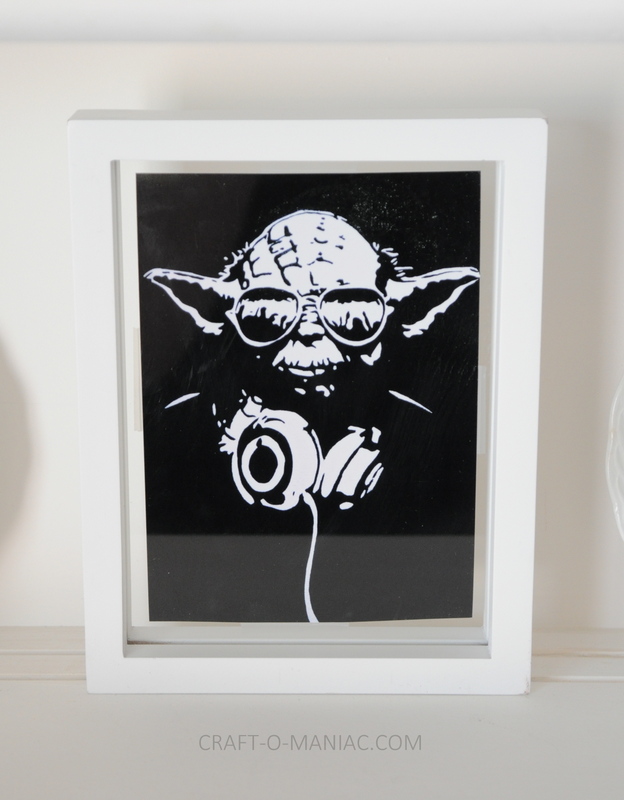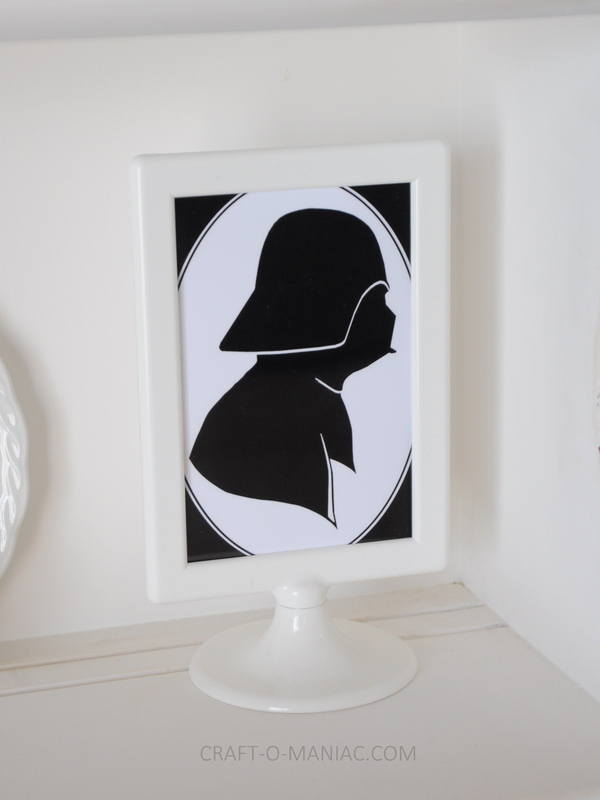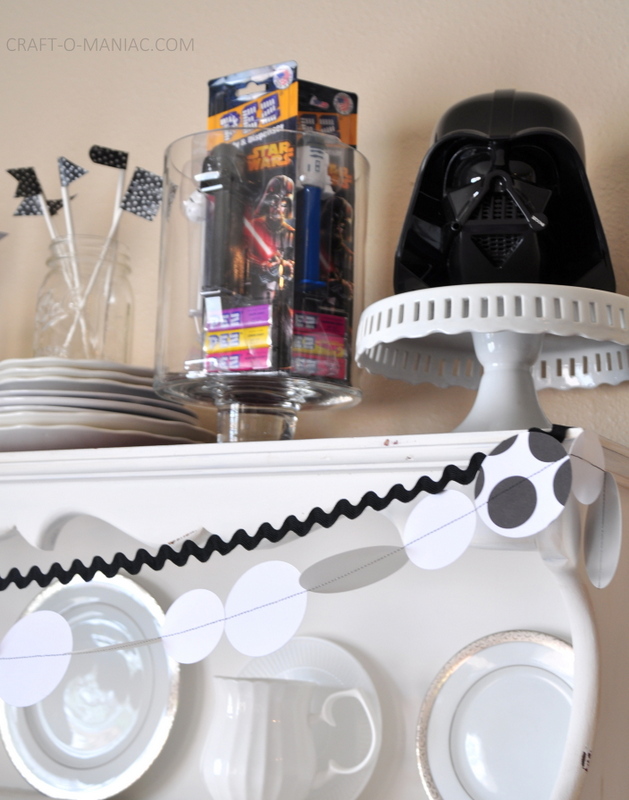 The circle garlands you see on the hutch and hanging from the Kitchen light fixture were cut out from my Cricut machine and then sewed together. The cute papers I used were from Canvas Corp. as well as the large hanging "D" for Darth Vader, super easy.
The stars, number symbol, and number "3" were too cut out from my Cricut. Then with glue dots I adhered them to cake pop sticks.
(Seriously guys, a Cricut machine makes a party, its a great investment. )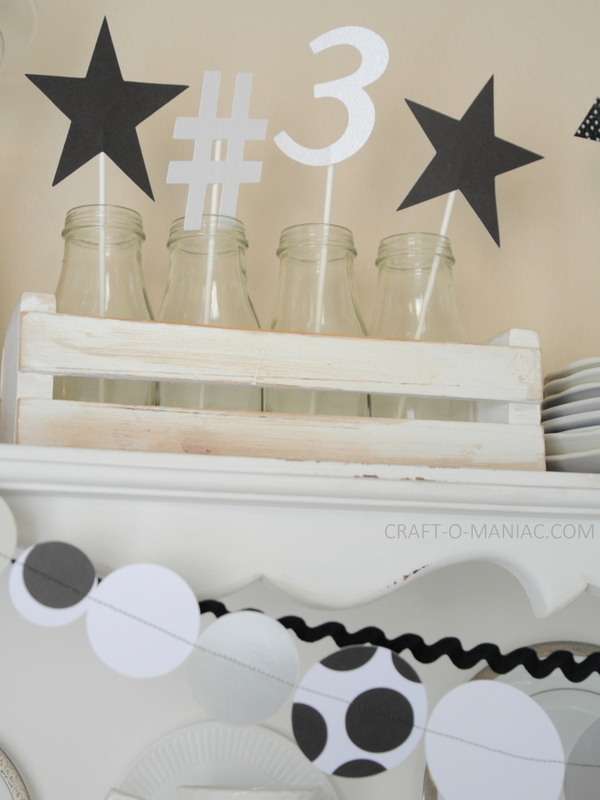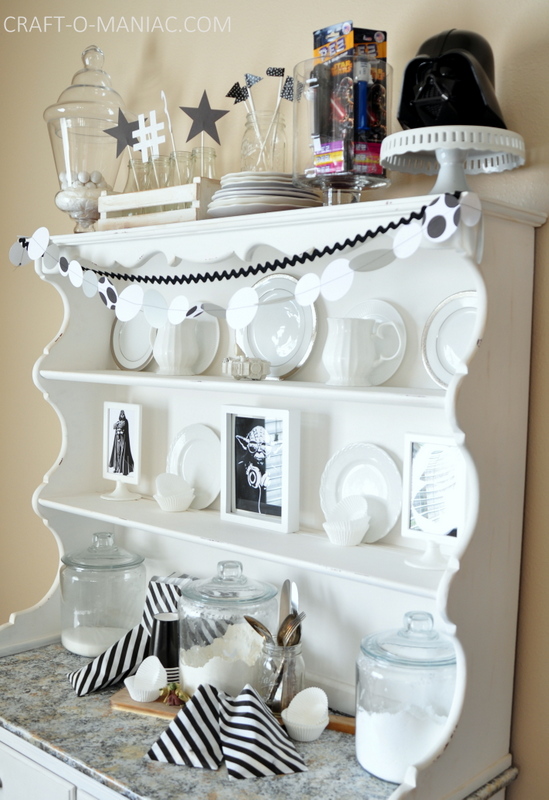 I made some "Darth Vader Napkin Capes" by simply folding in the corners to the center and using a good glue stick. I glued, pressed and held and they were done.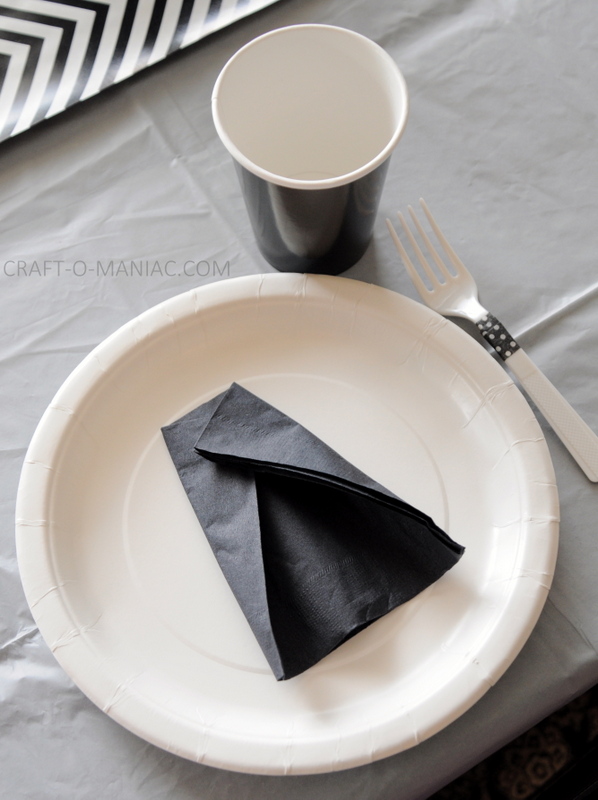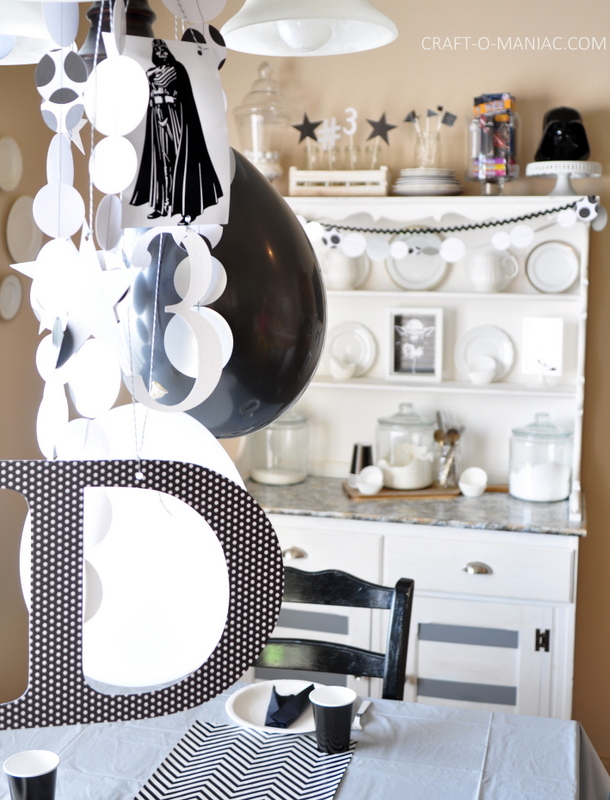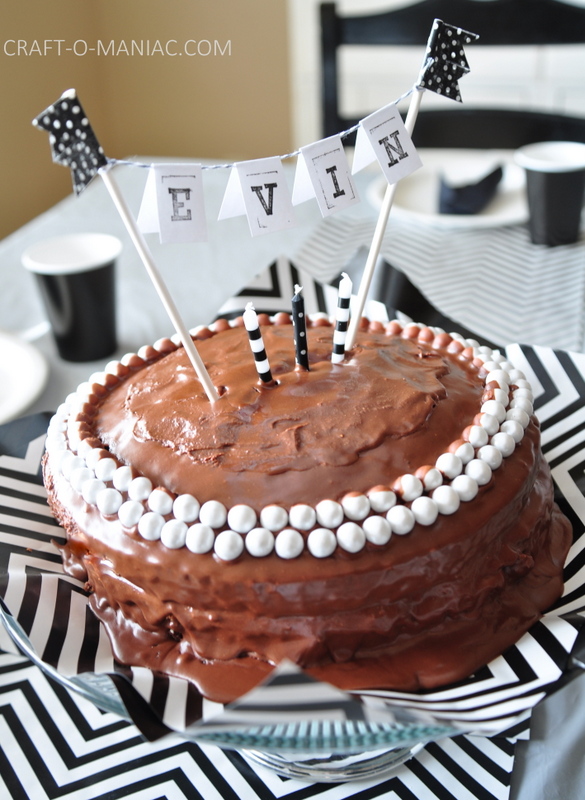 The cake looks a bit sloppy and messy, but DANG it was darn good. All made from scratch double layered chocolate cake, with grated chocolate chunks through out, and then handmade chocolate frosting for the the middle of the cake and poured on top. I then outlined the cake with some white candy Sixlets. I made it simple and sweet.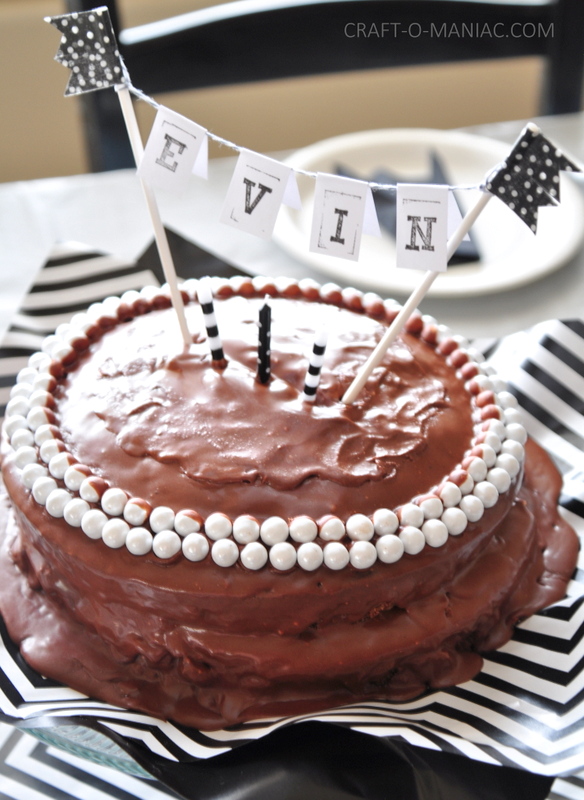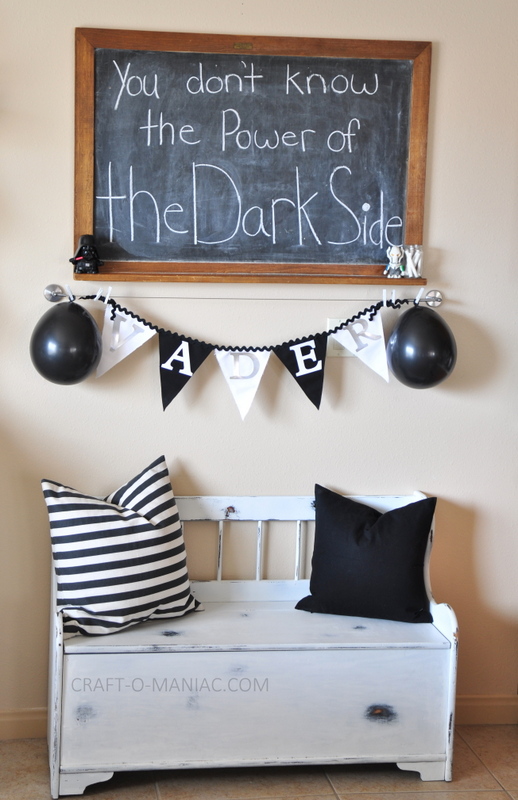 One of my favorites, the Vader pennant garland. The black and white pennants are from Canvas Corp. I just sewed them together with some Ric Rac and then cut out letters from my Cricut machine and adheared the letters with some fabric glue. Super easy.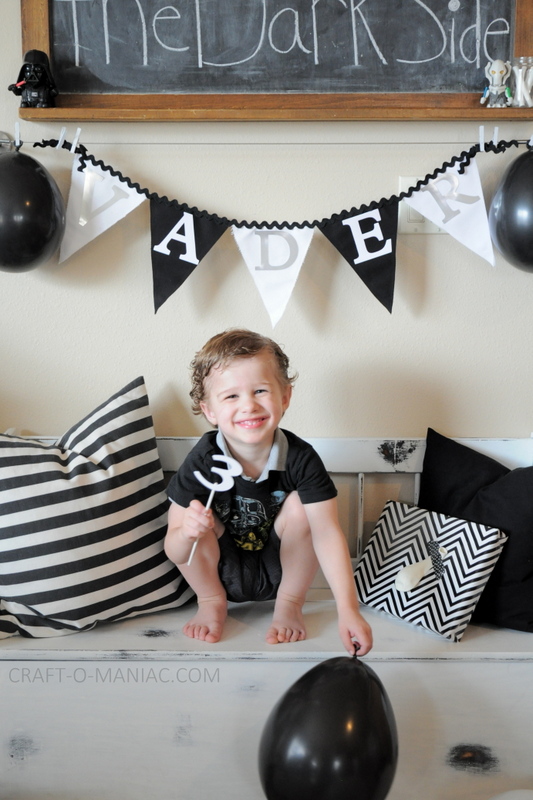 Do you see the chubby squatty Darth Vader doll in the picture. Bottom left of the chalkboard. That is the doll that started his HUGE obsession for Darth Vader. P.S. he won't put down the Darth Vader light saber that Darth Vader (aka dressed up dad) hand delivered to him at his party. That moment was pure awesomeness.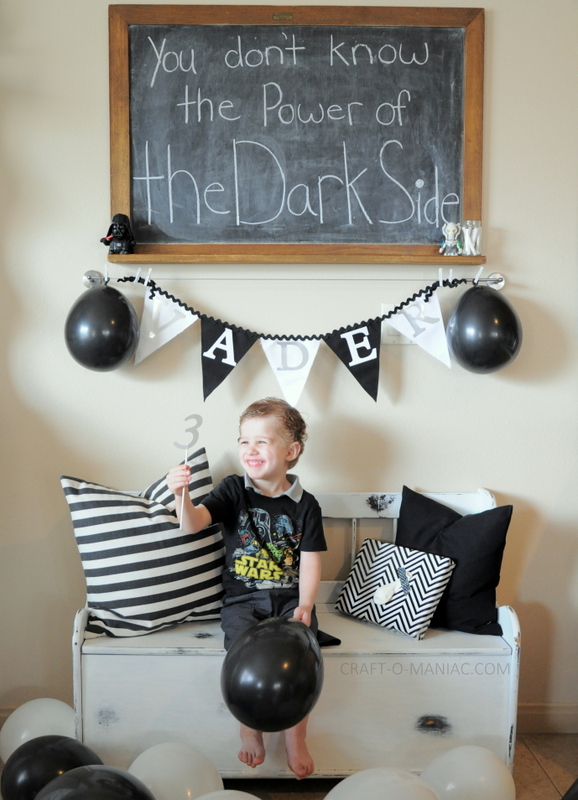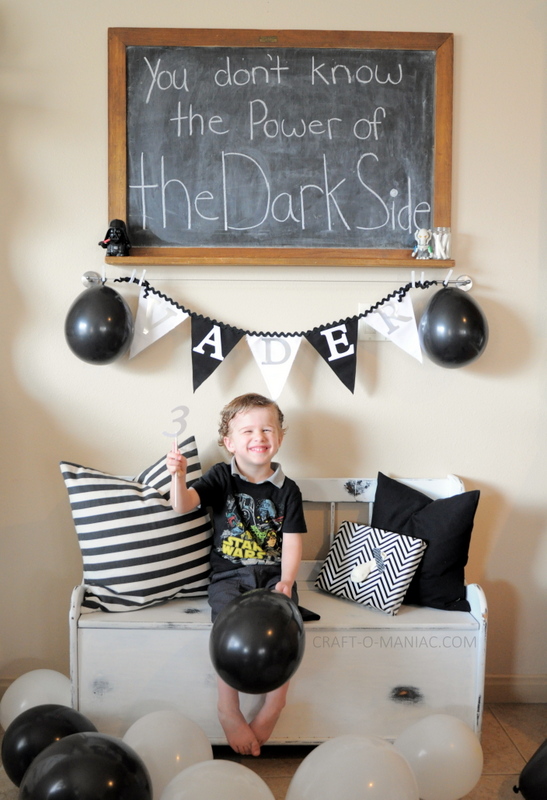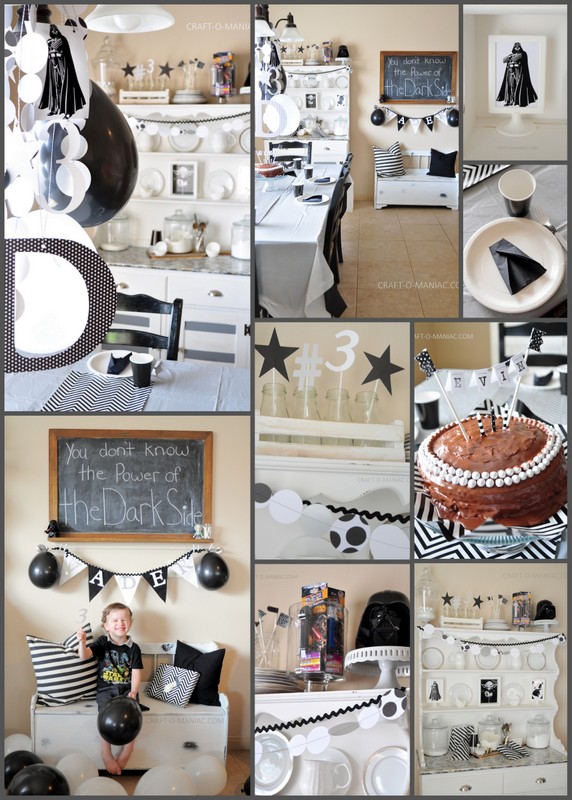 It was so much fun, and having his dad dressed up in full on Darth Vader gear to wish him a Happy Birthday and bring him a light saber truly was icing on the cake, No Pun!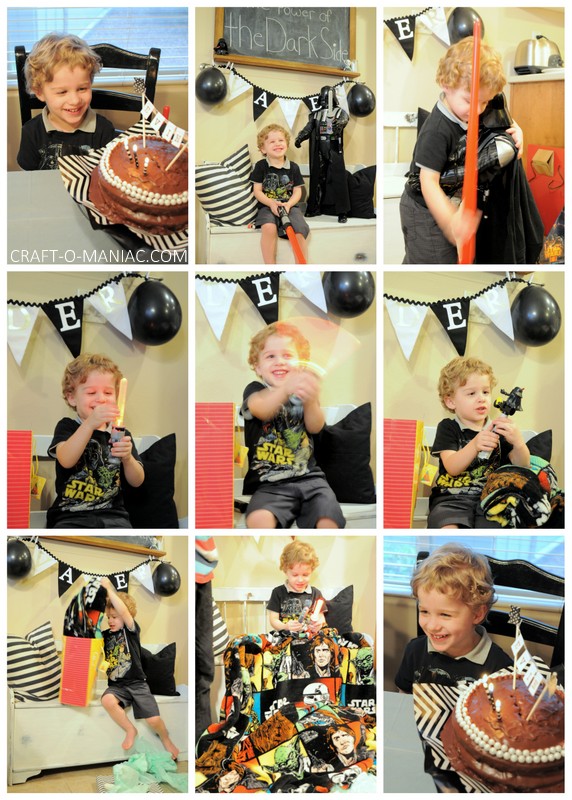 What a great celebration.
and to see Mr Evin's Nautical 1st Birthday Party you can go here.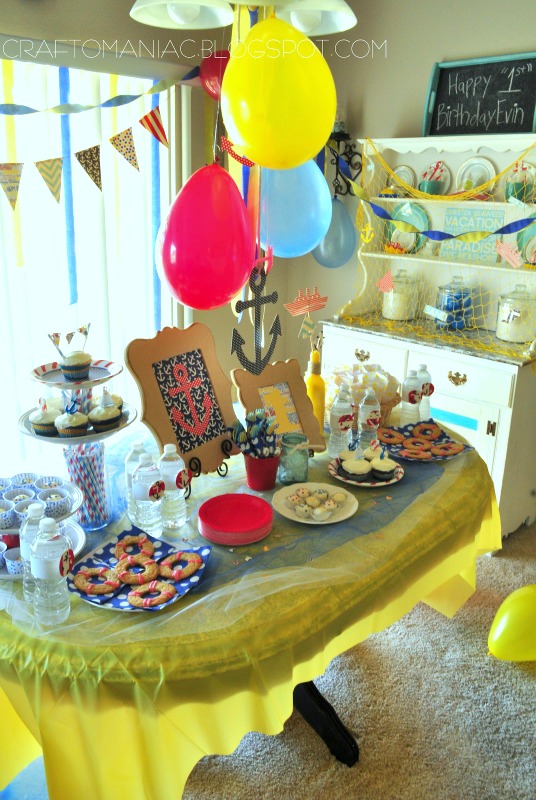 Thank you so much for stopping by today and checking out this simple Darth Vader Black and White Birthday Party.
jen