Simple Spring Porch
Hello there, I am spring fever "happy" to share this "Simple Spring Porch" with you all today. Now I realize some of you still have snow, and for that I am sorry for this post I am sharing today. However, where I am from there is no snow, in fact the weather for the most part has been really nice with a bit of rain here and there and some winds. The day I got the bug to plant flowers and make my porch look more inviting, was a super beautiful day. Funny thing is, when I was all done and ready to take pictures we had some rain, not a lot but it was raining hence the wet grounds and rain drops. Anyway, I bought the wreath from Michael's I was lucky because it was 50% off- SCORE. I also bought the  black and white cushions, some flowers, soil (all from Walmart), and then shopped my home for the rest. I had fun creating this "Simple Spring Porch!" Its funny once you start something, do you find yourself saying Oh' I just need to get this one more thing, or Oh' this would look better with this, or Oh' you know what would be perfect?… Well' I could easily spend some more money and buy some yellow patio chair "back" cushions or pillows (i still may) and an outside rug to go under the chairs, but I was trying to keep it "simple" hence the title- wink. So I hope you all like what I have done, and when the time comes that it will inspire you to create a spring porch of your own.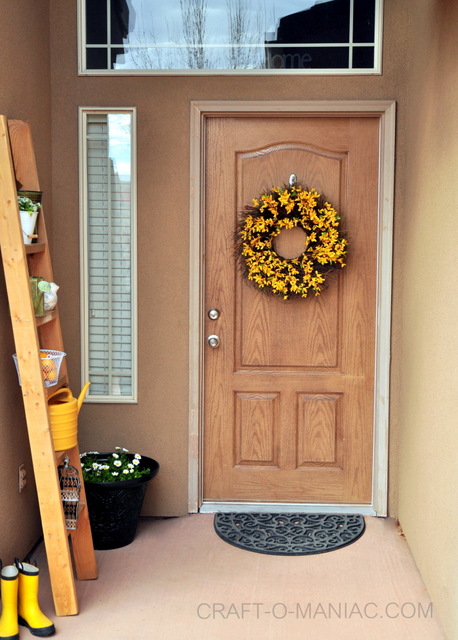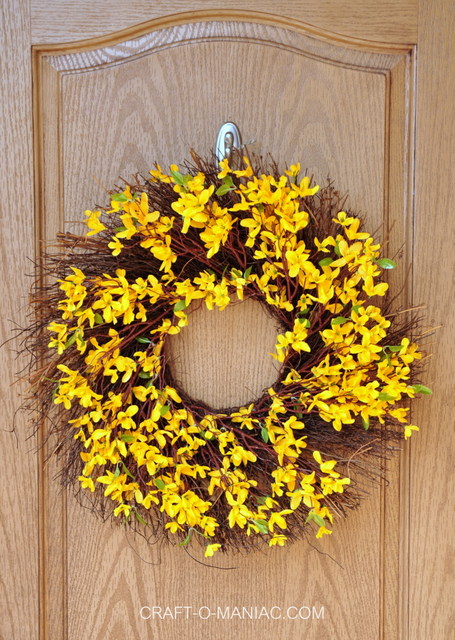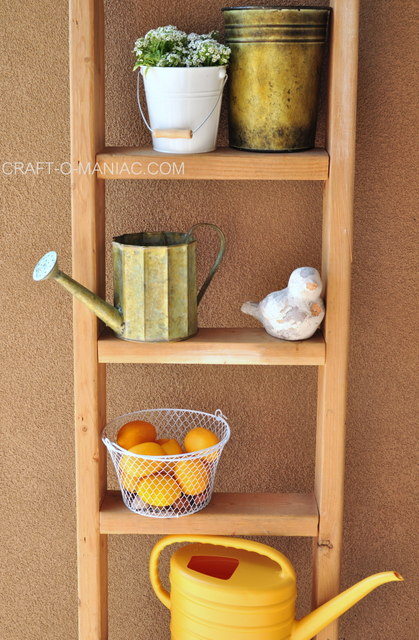 Both the white bucket you see below and the polka dot buckets I lined with "3" layers of press and seal wrap. I was going for cheap and using what I had. However, you can use the obvious glass or clay pots, or even glass bowls or pitchers.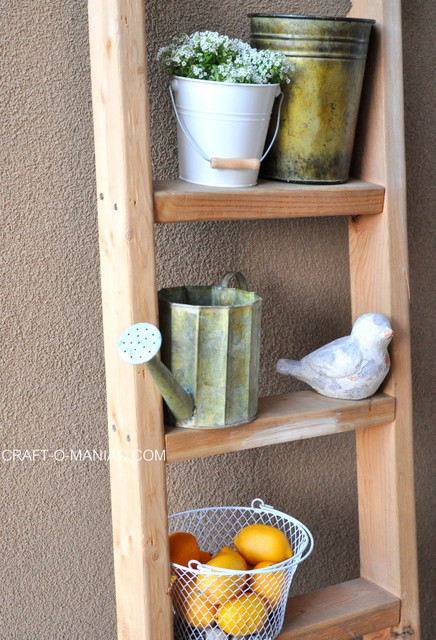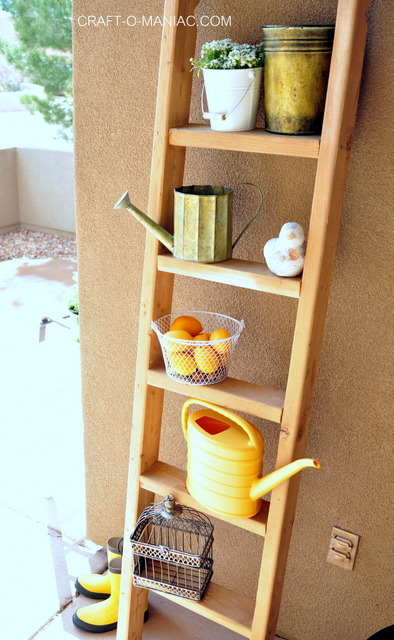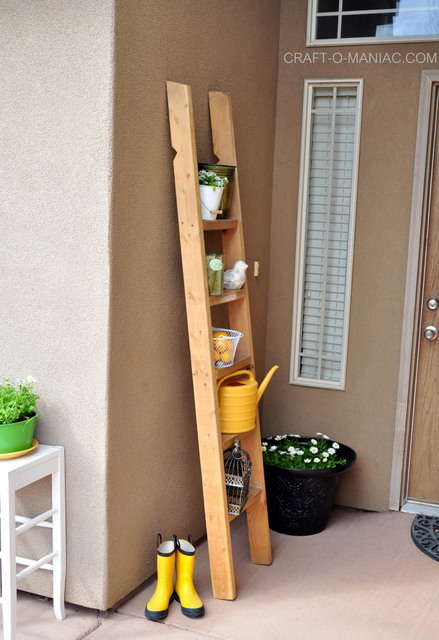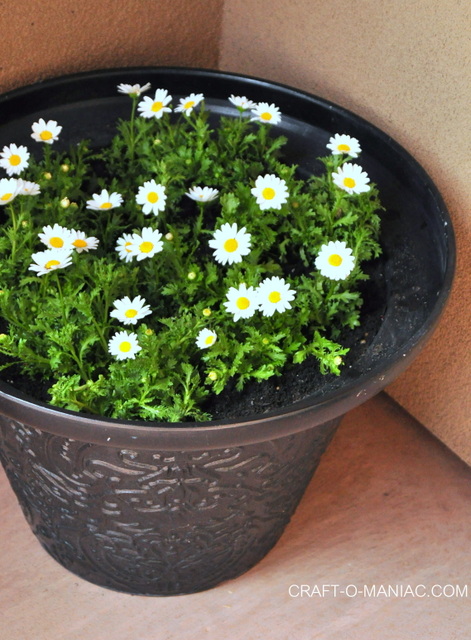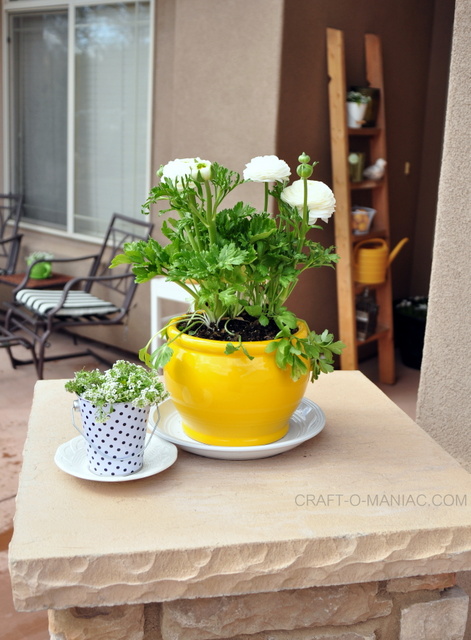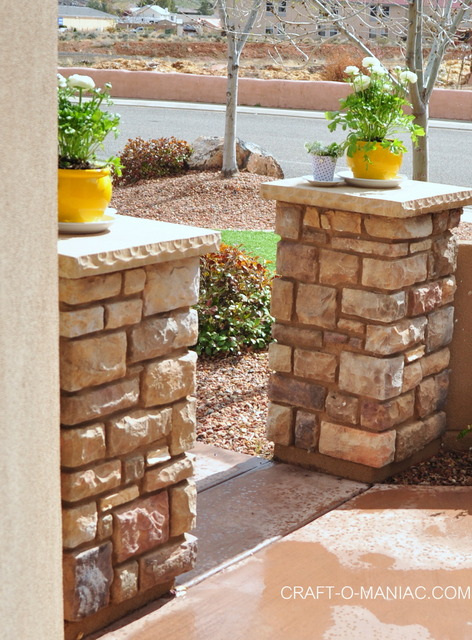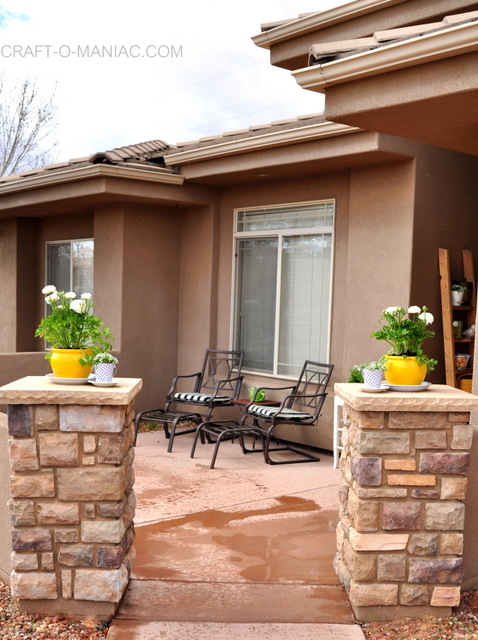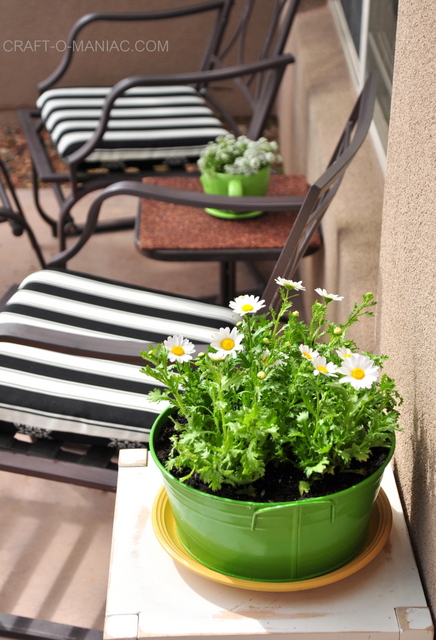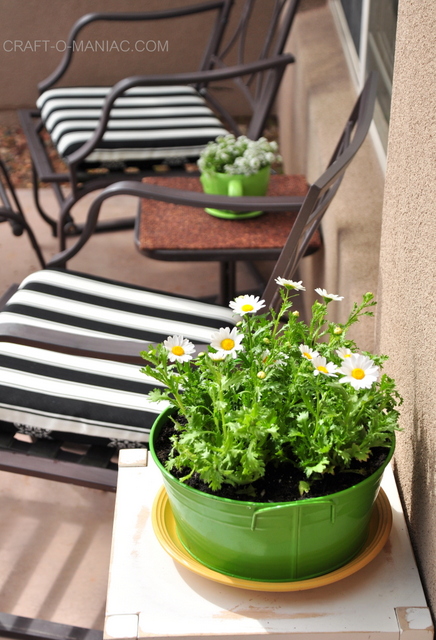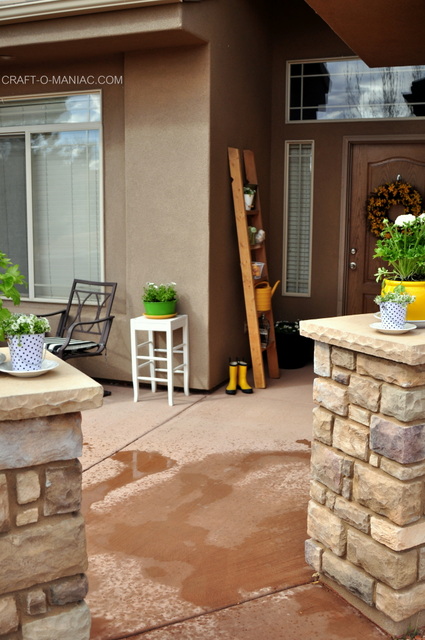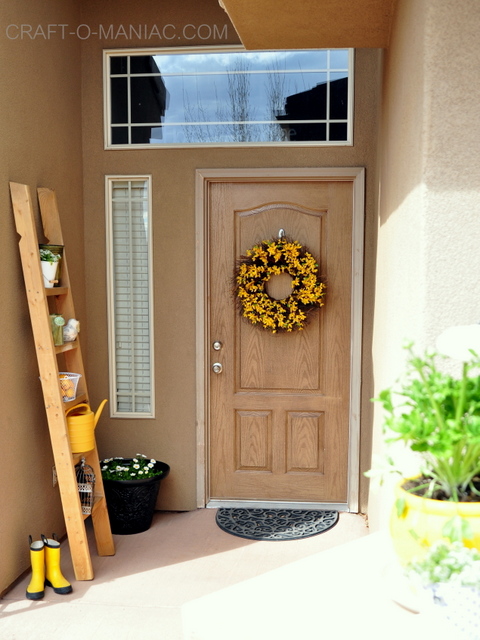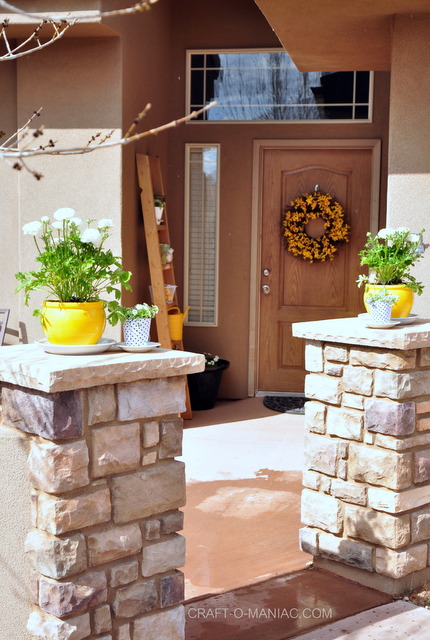 There you have it. Now I pray I don't kill any of my flowers, because HONESTLY I am not a green thumb. So off I go to check on them and water them.
Thanks for stopping in.
jen