Easter Hutch Decor
Hello there, today I am sharing my "Easter Hutch Decor!" I always love decorating my hutch for the holidays,( as most of you are probably aware). Its the one space that even if I don't feel like decorating anywhere else, I will always decorate the hutch. I went for sort of a light celery green, yellow, white and a natural clean look. The only thing that I bought for this look this year, is the cute moss bunny and I found him at JoAnn's. I shopped my Easter tote and my dishes for the rest. The cute faux speckled eggs are from Oriental Trading, the silver bunny is from TJ Max a few years ago, and the white egg holders are from Pier 1 two years ago.
So here are the pictures of my Easter Hutch Decor!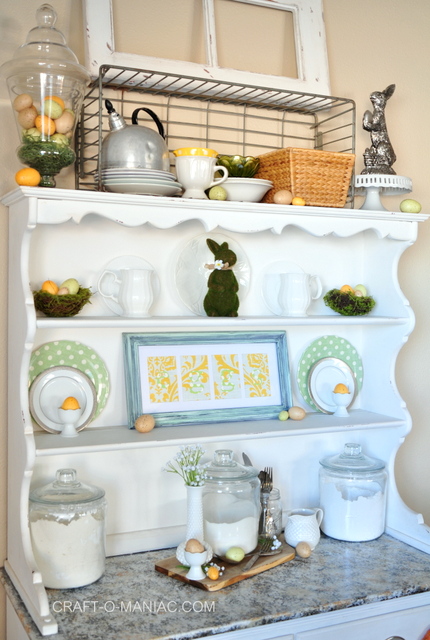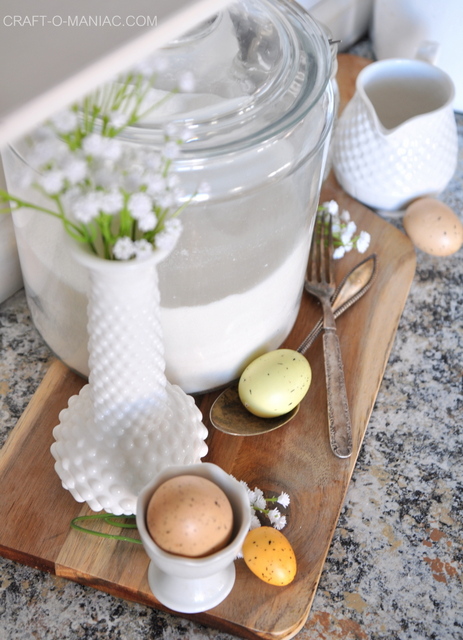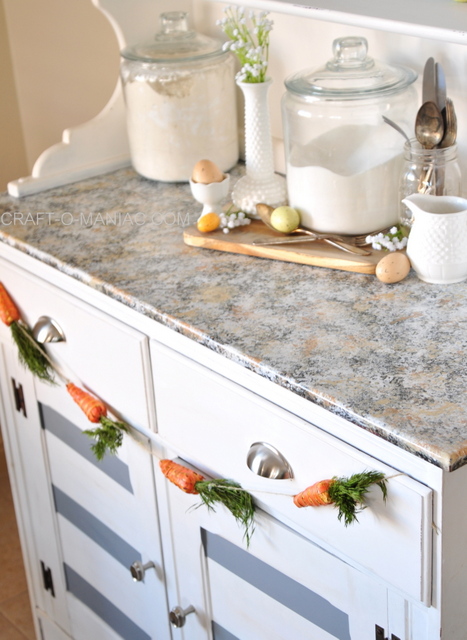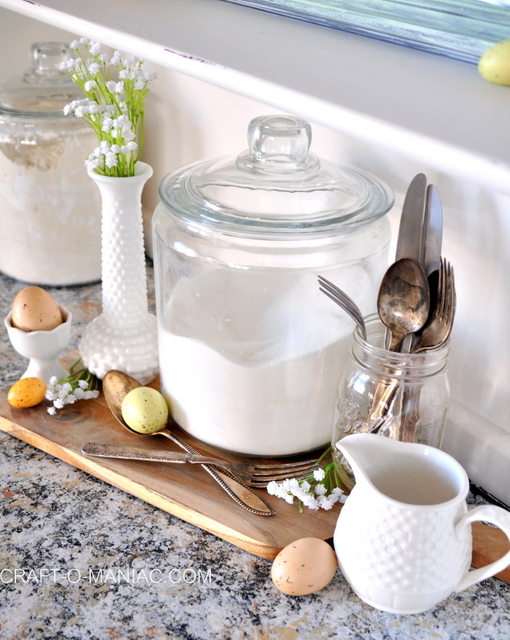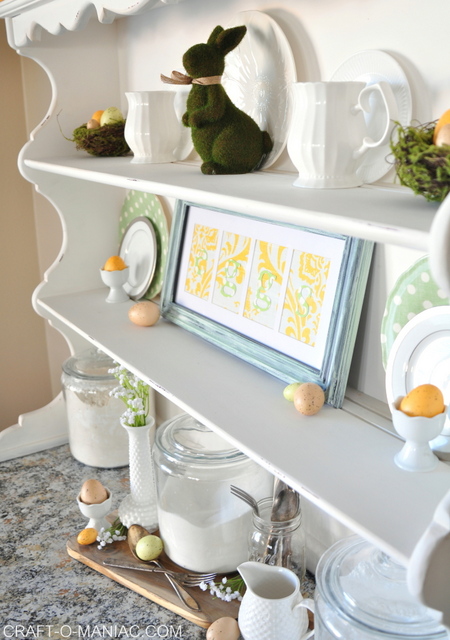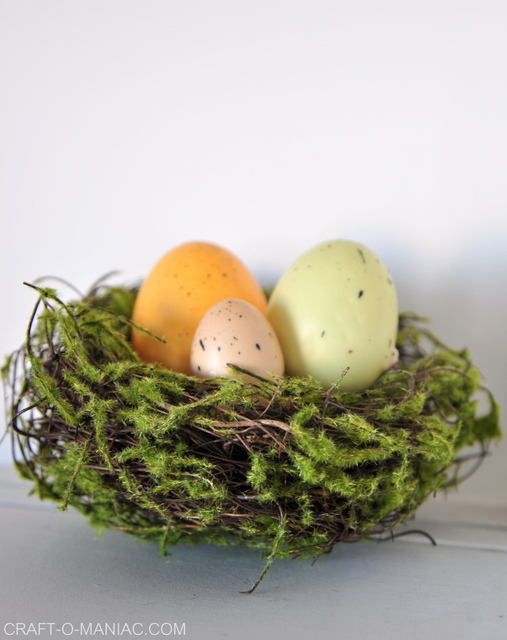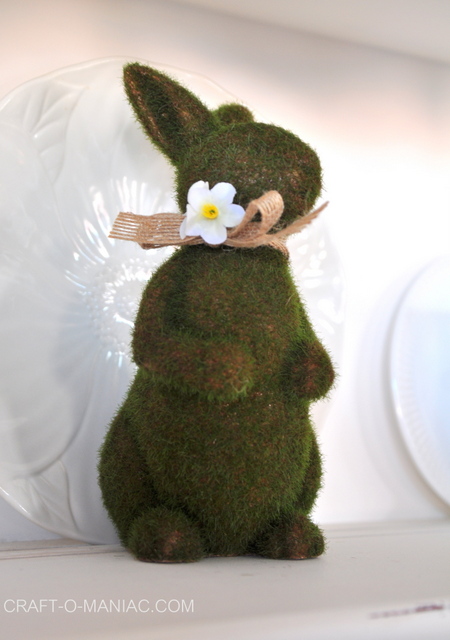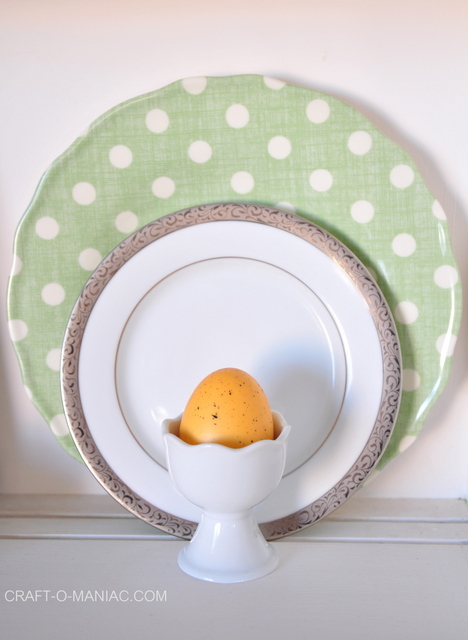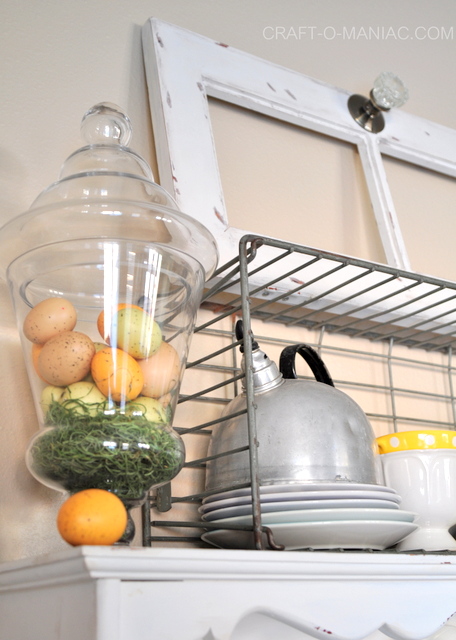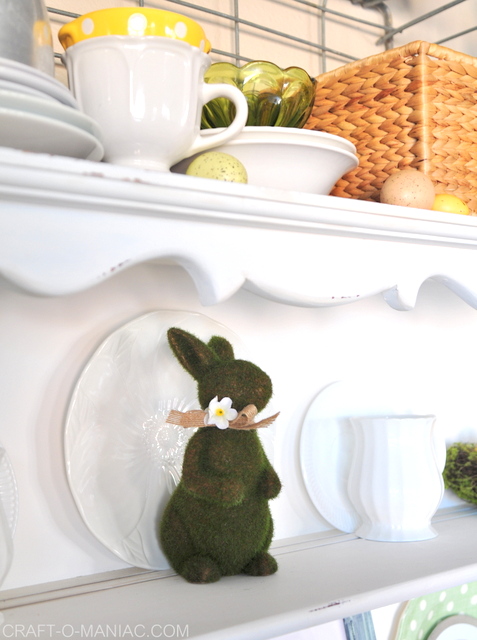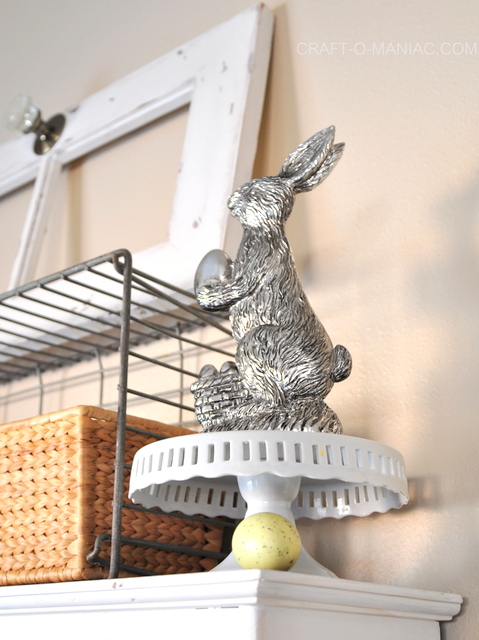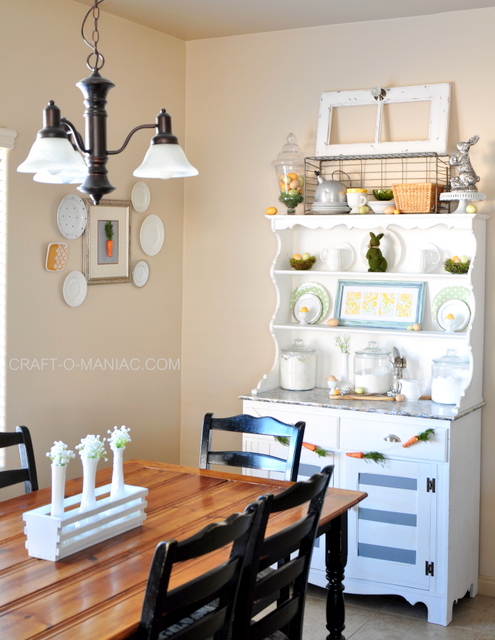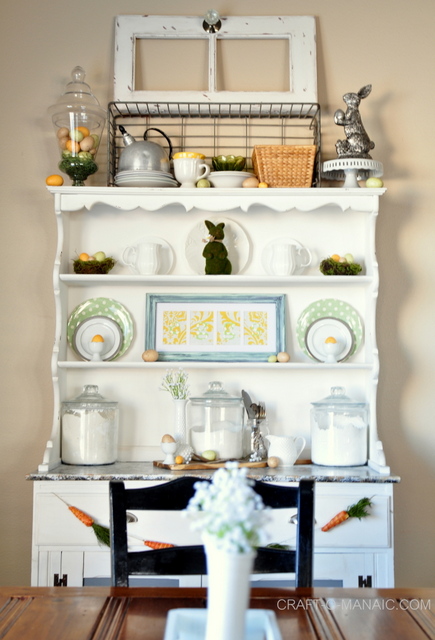 Place fake baby's breath inside some Milk Glass vases or other vases inside a cute crate….and "Instant Table Centerpiece. "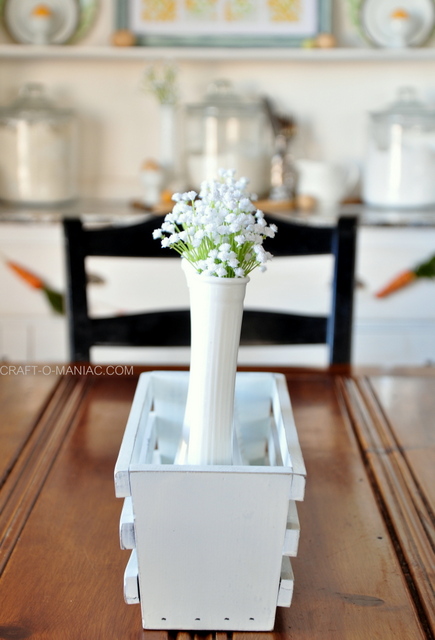 The carrot garland I hung on my hutch was just long enough that I could cut off two of the carrots and glue them to some scrap paper in my picture frames you see below. The carrot garland I bought at Tai Pan Trading a few years ago.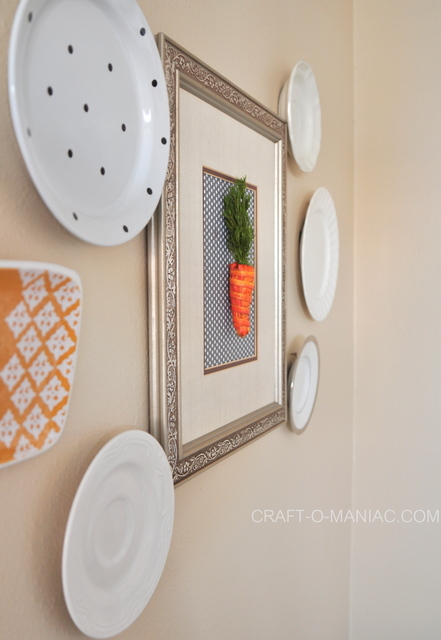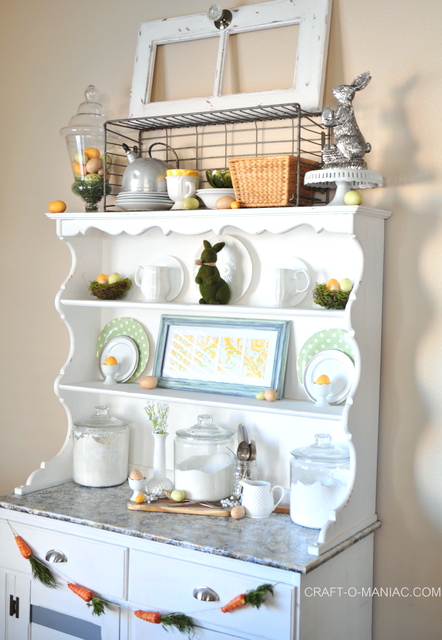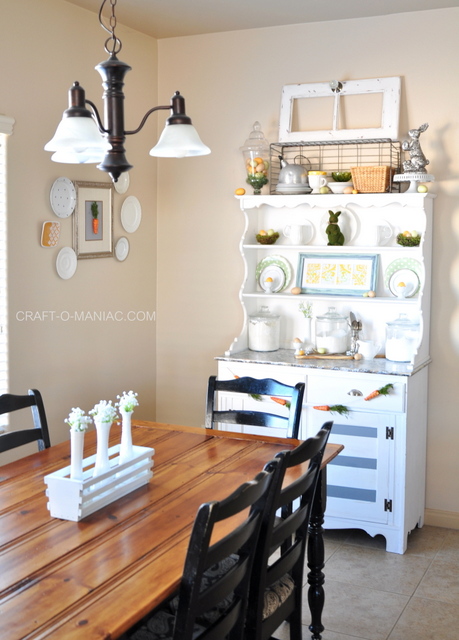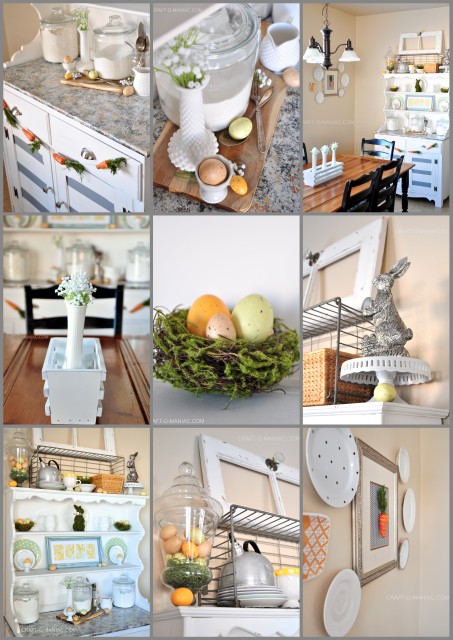 That's it! if you would like to see how I decorated my hutch last year "Easter Yellow and Turquoise Hutch!" you can go HERE! 
Thanks for stopping in today.
jen
This is not a sponsored post, but a review of product from Oriental Trading. All opinions are 100% mine.