Halloween Spider Cupcakes
Today is my Oldest sons sons 11th "Boo"-thday! HA! and we are having a Halloween Boo-thday Party! 😉 so I made these super cute
"Halloween Spider Cupcakes"
They are so easy! I just bought the bakery legs in the bakery section at Walmart, along with the candy eyes. I purchased a cake box from the store and made up the yummy Hershey's frosting. I simply prepared the cake mix as directed, then frosted them. I lastly added the chocolate sprinkles, cut to size legs, and added the eyes.
That's it!
Again super easy. I also made a large round spider cake. These would be great for any Halloween party or Boo-thday Party!
ENJOY! and have fun making your own
Halloween Spider Cupcakes.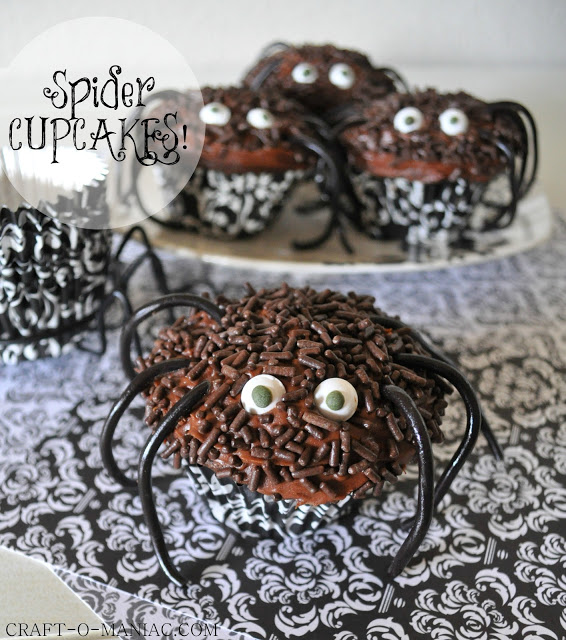 HAPPY BIRTHDAY PRESTON
MOM LOVES YOU SO MUCH!
HUGS, jen
linking up to Tatertots and jello
here